8 Games and Puzzle Gift Ideas
The cold weather has set in and it looks like we're going to have a long winter. While we're stuck inside, we're going to need activities to keep us busy. In honor of Games and Puzzles Week, we have 8 games and puzzle gift ideas to get you, your friends and family through the winter.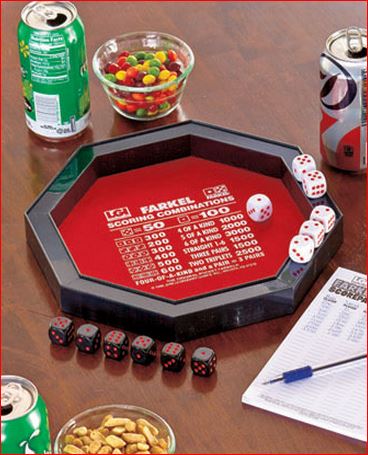 Roll with It The Farkel Game Set with Dice Rolling Tray is a great game to get people together for game night! Farkel is a high point-scoring dice game that has kept players entertained and challenged all night long. For ages 8 and up.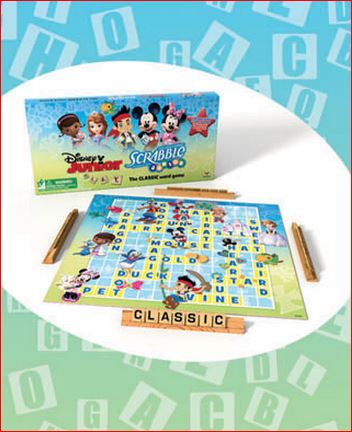 Disney Has it Covered Disney Jr. Scrabble is the word game that grows with your child's vocabulary! It's just like classic Scrabble, but it uses Disney-themed words to build vocabulary. When children develop stronger reading and spelling skills, they can flip the double-sided game board to the other side and play the regular version of Scrabble Jr. For ages 3 and up.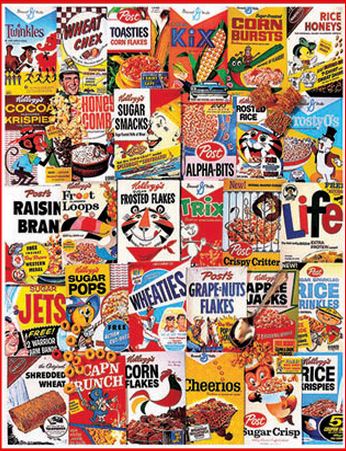 Puzzles of Yore Go back in time and spend hours piecing together cereal boxes, games or treats we enjoyed as kids with Nostalgic Puzzles. Each puzzles comes with 1,000 pieces that features a collage of familiar favorites from the past. It's a delightful, calm yet mind-sharpening activity for cold winter days.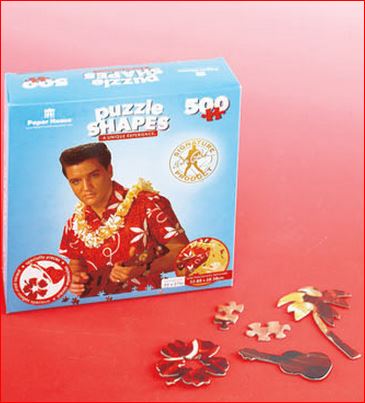 Twist on Puzzles Break away from the traditional jigsaw puzzle with a Licensed Shaped Puzzle with Fun Shapes. Each 500-pc. puzzle forms a distinctive shape when completed. Adding to the fun are several pieces that are specially shaped to look like objects related to the larger image.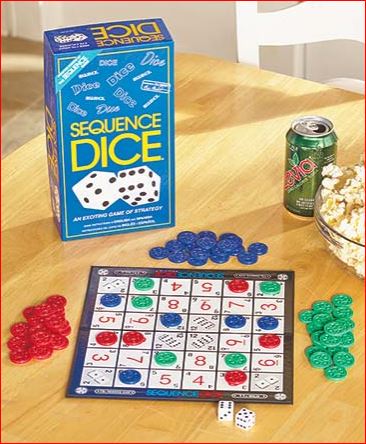 Luck and Strategy Sequence Dice Game is an exciting dice game of luck and strategy for the whole family! The goal is to be the first player or team to make a sequence of 5 chips in a row…up, down, across or diagonally! This entertaining game for friends and family can be played by 2-4 players making it a challenge for couples' night or family night. For ages 7 and up.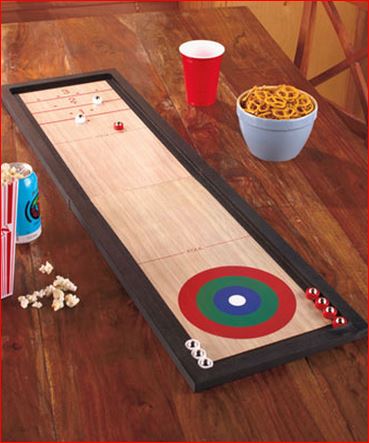 Games of Leisure This 3-In-1 Tabletop Game is all you need for family game night. Play shuffleboard, curling or bowling all on your tabletop! You don't need to go on a cruise or brave the cold and go to the bowling alley to enjoy a life of leisure games with this set. For ages 5 and up.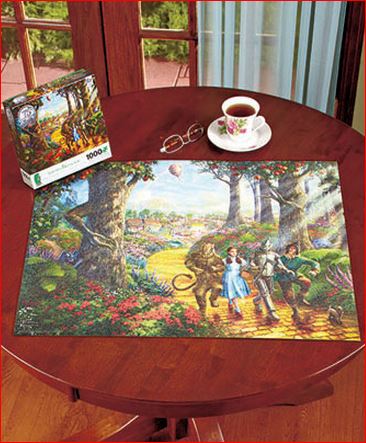 Puzzled Movie Scenes A Thomas Kinkade Movie Puzzle lets you piece together memories of The Wizard of Oz or Gone with the Wind. Created by one of the nation's greatest artists, this puzzle forms a beautiful piece of art you'll want to frame when you're finished. For ages 12 and up.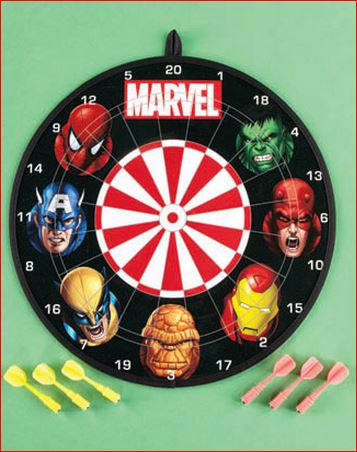 The Pub Comes to You Licensed Magnetic Dartboard has all the fun of this classic game of skill, without the pub and without the danger! These darts don't have sharp points, so just about anyone can take a shot at the bullseye. For game night with your adult friends or a night in with the kids, the magnetic dart board promises hours of fun! For ages 3 and up.
It's not winter yet, but with the temperatures already cold and destined to go down, Games and Puzzles Week couldn't have come at a better time! You'll need plenty of indoor activities to survive this winter.