Add Value to your Home without Wrecking your Bank Account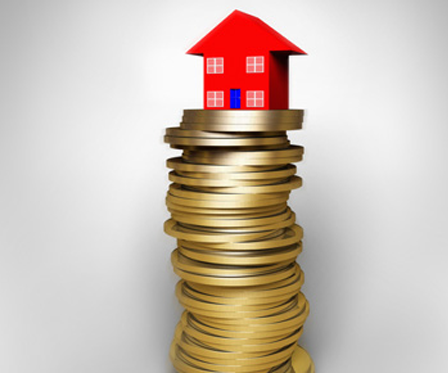 When making home improvement decisions, it is always smart to start small. Even if your home is relatively new, chances are that there will be a few cracked walls, paint that already looks a bit glum, etc. Small projects like this do not necessarily add value to your home, but they do a great job at retaining the value of your home.
Simple Cleaning
If you plan on selling your home, the cleanliness and upkeep of the house will determine how long it will be on the market. It can even get buyers' offers closer to what you are asking for. Smaller projects usually require a simple can of paint, some paint brushes, some spackle, and a bit of elbow grease. Painting the exterior is a way to add some curb appeal without the enormous expense of hiring a contractor. It's relatively easy with the highest cost being time rather than money.
Small Reno
Once your house is spruced up and looking fresh. It is then time to get focus on the making tasteful renovations to the most important rooms in the house. Most home buyers base their decision on the quality of the bathrooms and kitchens, therefore renovations to these rooms add the most value. You don't need to get carried away with updating these spaces as such renovations are among the most costly in the home improvement industry. Here are some inexpensive touch-ups your family can do to improve your kitchens and baths.
Revive the Kitchen
Let's focus on the kitchen since it is often the heart and soul of a home. Kitchen renovations need to play to the advantages of the design of your kitchen. Kitchens need to feel as good as they look. It is easy to start with paint. The paint sets the mood of the space. Lighter colors make rooms feel larger and warm colors create set a social tone.  You do not necessarily have to go with what is in fashion to add more value.
Neutral colors create a timeless look and appeal the most buyers, buyers want to picture themselves living bright colors can disrupt their fantasies. Materials chosen can affect cost. When choosing counter tops, it does not always have to be expensive granite to get the price you want. Soapstone is a wonderful material.  It is durable, beautiful, and will wow any buyer. White subway tiled back-splashes are fashionable, timeless, and won't cost you an arm and a leg.
DIY or Contract?
If you have the confidence and the know how to do the job yourself, then do so. But bear in mind that buyers, real estate agents, and appraisers have a sixth sense for detecting amateur work. Thus the savings from not hiring a contractor are at risk of being lost in the long-run. So if you do it yourself, be sure to do it well.  If you are not handy with a hammer, then there are countless online resources that can help you find a contractor who is both reputable and affordable.
These are only some of the ways that you ways that will give you a leg up on making a return on your investment. And the other benefit of renovation is that you and your family get to enjoy the fruits of your labor while the house is still in your possession.
Matthew is an American ex-pat real estate agent and knows a thing or two about home pricing. He has closed many deals and knows real estate markets around the world. When not helping clients find with their property search in Monaco, he enjoys taking his Bulldog, Buster, on walks and enjoys Southern French Cuisine.
Image Credit: www.fugoolive.com