Welcome to the LTD Blog and Beyond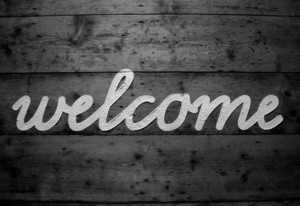 Welcome to the LTD Commodities blog! Throughout the years we have worked hard to bring you quality products at unbeatable prices while maintaining a strong customer connection. We have revved up our search engines and increased our tips, tricks, and design ideas to inspire your world. With these outlets, we will help you live in affordable luxury.
LTD Blog
Don?t touch that dial! We?ve got crafty tips to decorate your home, DIY projects you can?t resist, and fabulous fashion advice on the latest trends. ?Here is a sneak peek of the fabulous things to come!
Favorite Friday?s
Find all of your favorite LTD products with our favorite Friday picks and some great ideas on how to use them. If you?re a fashionista, put this blog on your favorites list. You?ll hear about the latest trends and how to find more space for next season.
DIY
Learn all the DIY tricks for your home and decorate your space on a dime. Learn about how to do everything you?ve wanted to and even find some new inspirations along the way.
Facebook–it?s not just for checking out new products
With one ?like? of our page, you immediately become part of our Facebook family.
We Want to Hear from You
If you designed a room with LTD products; post a photo on our wall and share your design techniques along with your favorite items.
What You?ll Get from Us
We?ll share our favorite products, special deals, and new upcoming thrills. You might even get a rare glance from inside our photo studio along with hilarious outtakes we can?t resist sharing!
Tweet, Tweet
If you are a Twitter fanatic just fly over to our page and follow us for some fun tweets and re-tweet your favorite treats.
Get addicted to our Pinerific Pinterest page
Find recipes for a small family dinner to treats for a fancy feast. Whether you are a city slicker looking for clean line design or keeping it simple in the country, the home d?cor you?re looking for is pinned on our boards.? Keep calm; we even have all the DIY pins your crafty heart desires.
Plus one is more fun
For all our Google fans out there, have no fear, LTD on Google+is here! Just like Facebook and Twitter, we let you know when our best deals are happening and link you to the hottest products. Share on your page and in your favorite communities.
Sometimes we all just need a little inspiration
You may have seen our new article resource center, The World of Inspiration.? Find recommended cookbooks, kids? books, and fabulous book shelves to hold them all. Be inspired by calming bed & bath d?cor with fun ideas to transform your bathroom on a dime. Find fun around every corner with great ideas for the perfect play space and the best toys to fill it.
The kitchen is the heart of the home which means it can be the hardest to revamp or find storage space. Our Housewares and Dining articles show you how to find storage in the smallest of spaces to along with cooking tricks and decoration tips. Whether you want to add a few minor accents or rework a whole room, we have the best ideas and easy fixes while keeping within your budget.
We are dedicated to our customers and thank each and every one for being a part of our family, our brand, and our world.
Stay tuned for more exciting blog posts tomorrow! What would you like to see on our blog? Tell us in the comments below.

Image Credit: Body Zone