Behind the Scenes: LTD's Set Stylist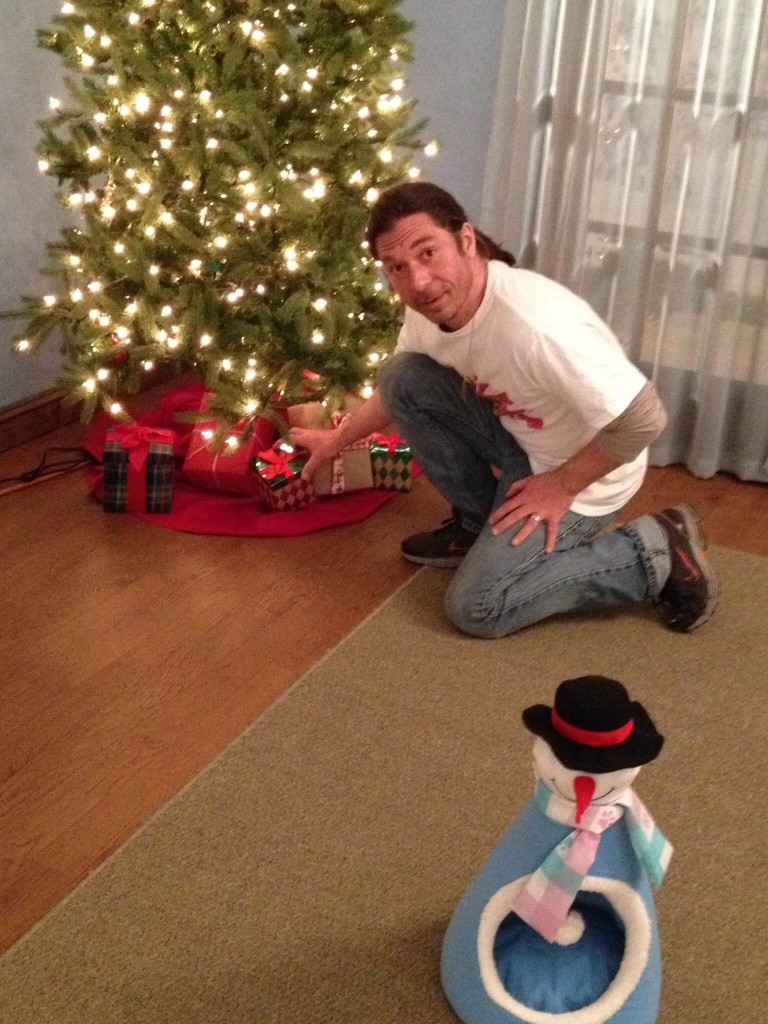 There are a lot of steps to putting together a catalog. From finding the right product to taking the photo, there are many people hard at work to make it all happen. One person who has a strong hand in putting our catalog is our set stylist, Raymond. Here's a look behind the scenes with Raymond.
At LTD Commodities, we do almost all of our own catalog photography at our studio here in Bannockburn, IL outside of Chicago – that's where Raymond works. He works mostly with garden products – string lights for a patio, a garden gnome or a stepping stone — but he works in a pet product every once in a while. Today, they're taking photos of cat products.
Basically, when you see a product in the catalog, it's Raymond's job to dress up the scene so a photographer can take a picture. His scenes are based on the ideas of the buyer – the person who found the product to sell through the catalog – and he makes the ideas a reality. Raymond has a background in painting so he's very visual and can see how things work for a photograph other people can't see.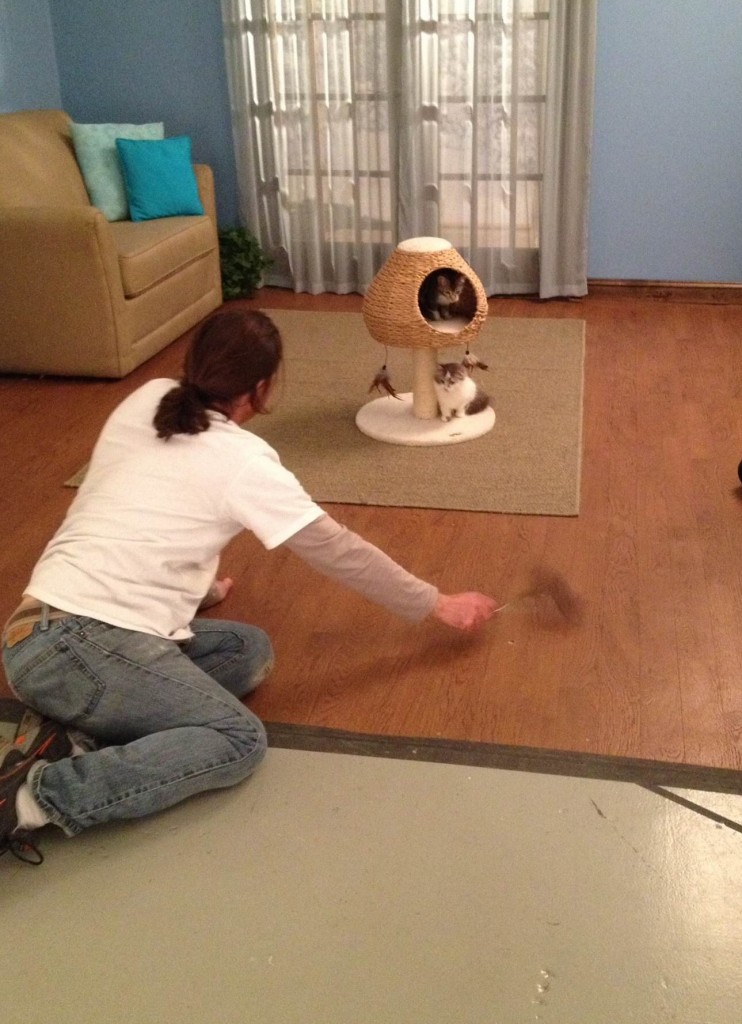 The photographer sets up a product at the right angle; Raymond then puts together a scene around the product to "create a narrative." He says one of the keys to making his job fun is having the right chemistry with his photographer. "Sometimes we don't even need to talk," Raymond explains.
"Every page has to tell a story," he says as he puts a cat tower in the middle of a square of carpet next to a beige couch and a window. He creates the illusion that the cats are playing in a living room even though we're in the middle of a big, airy studio.
"I have to set up a balance," he illustrates, adding teal pillows to the couch and a plant in the corner to add contrast and make the picture "pop off the page".
Then, they bring in the cats; kittens, to be more precise. It's beyond the call of duty, but Raymond helps the cats look like they're playing. They're semi-professionals, so they're used to being cute, but sometimes they need coaxing out of their corners with a few feathers. As an animal lover, when the cats come in, it's one of Raymond's more enjoyable days.
On other days, Raymond might be found putting together a scene in a tiny garden – which is one of his favorites. "I get to make a little fantasy world," he confesses. He's responsible for the scene of the sweet frog couple garden statue in our catalog right now.
From fairy gardens to cat towers, there's certainly a lot of diversity in Raymond's work. "I can't say it's ever boring."