Christmas Checklist (Day 3): Make Your Pet's Holiday Special
Day 3 of LTD's Black Friday Deals is focused on finding that perfect present for the pet in your family. Don't leave your dog or cat out of the Christmas festivities. Find a pet bed or toy to keep them cozy or entertained during the holidays, learn some facts about the most famous Christmas pets and find more gift ideas below to make your pet's holiday special.
---
Black Friday Bargains for Pets
Give your small dog or cat a soft spot to rest during the holidays with this Fashion Stripe Pet Cuddler. The cuddler's cave shape and plush fabric gives your pet the feeling of being swaddled for warmth and security.
Your pooch won't be able to get enough of the Dog Breed Squeakie Pup Pad. It has 11 squeakers, and no stuffing so your pet can't make a mess. Cute design and plush textures make it look like your favorite breed.
Treat your furry friend to a tasty game of fetch with an 8-Pc. Yummy Ball Pack. The tennis balls are infused with tasty flavors dogs love. Your pup will salivate with joy when they see this flavored toy flying their way.
Find Big Discounts on Pet Toys, Christmas Gifts & More
---
Christmas Fun Fact #3
DID YOU KNOW: Reindeer were first domesticated by humans as early as 3,000 years ago. Today, almost half of the reindeer world population is domesticated. Anthropologists theorize that the reason why reindeer pull Santa's sleigh isn't just because reindeer are associated with the cold climate where Santa lives. In fact, some ancient cultures depicted the reindeer as leaping through the air. Though it might be a coincidence, a few ancient stone carvings show these leaping reindeer in an image that brings to mind the reindeer pulling Santa's sleigh. Find the perfect present for your domesticated dog or cat this season with gift ideas below.
---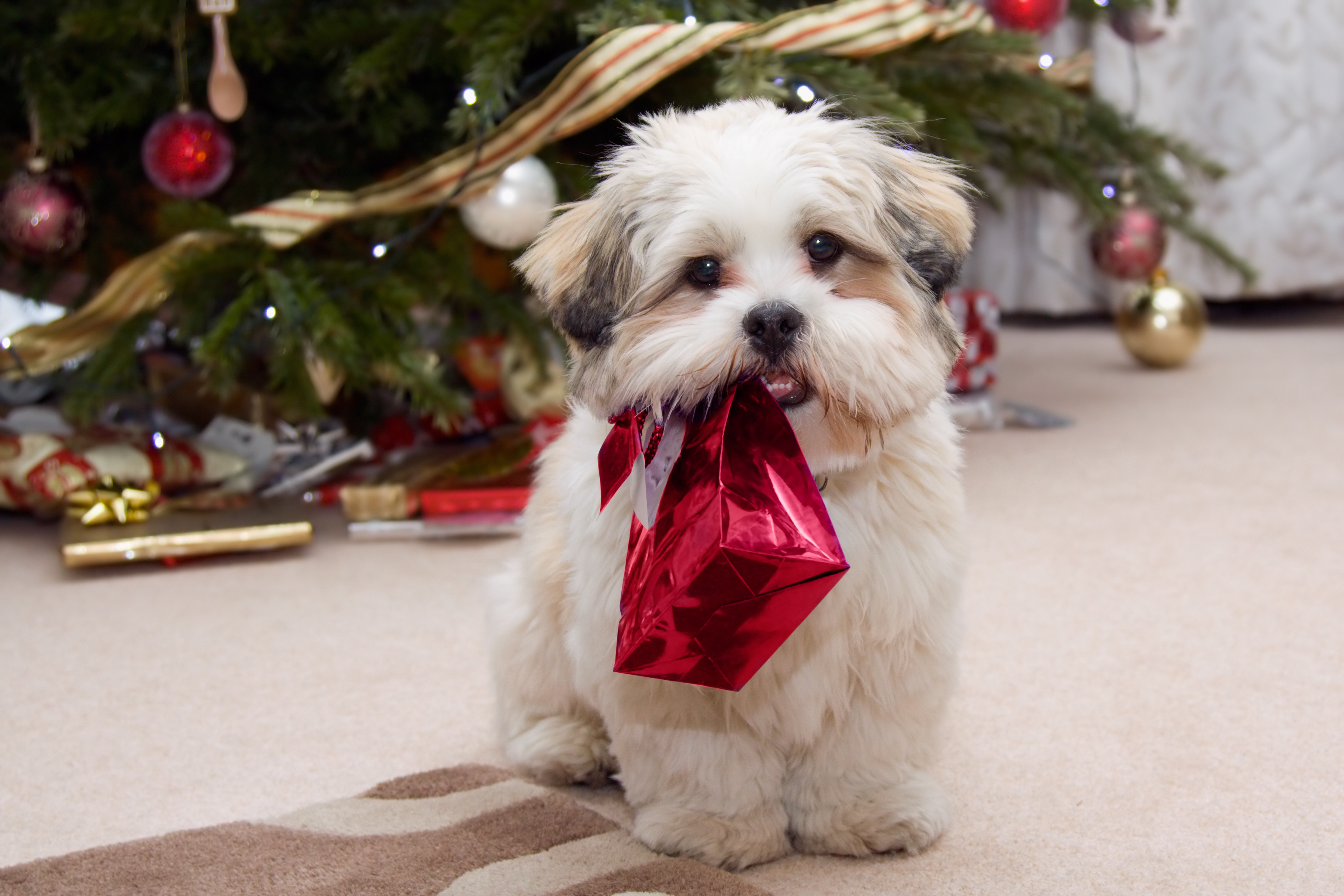 Tips on Buying Christmas Presents for Pets
Pets are an important part of the family. Just because they can't open presents or help hang the ornaments doesn't mean you have to leave them out of the holidays entirely. Just because they don't understand what Christmas is doesn't mean they won't appreciate a thoughtful Christmas gift. If you're looking for the perfect gift to make your pet's Christmas extra special this year, check out this article to find a few great gift ideas.
Come back tomorrow (Day 4) for even more Black Friday Deals!