Love Your Clothes: Tips to Take Care of Your Spring Wardrobe
We're not even halfway through winter, but most of us are already dreaming of spring. Sometimes it helps to get ahead on our spring planning. Winter organizing and home improvement projects are great for keeping our minds occupied and helping us get our home's in shape for the warmer months, but it's a lot more fun to start assembling spring wardrobes, and equally important to make sure we're taking good care of these new additions. Get a few tips to take better care of your spring wardrobe and explore new LTD apparel additions.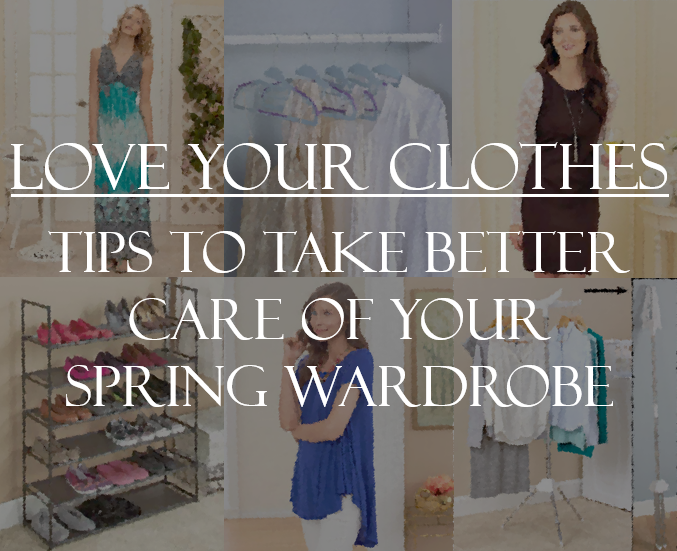 Create An Efficient Closet
When we think of extending the life of our clothes, we rarely consider the place where they spend the most time–the closet. Whether on hangers, in drawers or atop shelves, the way we store our clothes can have a major impact on their longevity. Make sure every article of clothing is hanging on the proper type of hanger, that drawers and shelves are clean, fresh and free of dust, and that the closet itself has access to fresh air.
Rethink Your Laundry Room
Aside from the closet, the laundry room is where your clothes spend most of their time. It's easy to forget the basics or cut corners when we're washing, drying, folding and ironing our clothes, especially if we're doing the job for the entire family. If you haven't in awhile, consider updating everyday items like hampers or totes, laundry bags or old ironing boards, and never forget to thoroughly clean your washer and dryer regularly.
Invest In Quality Clothes
No clothes will last forever, and the lives of most clothes can be extended if we care for them properly, but the entire process is so much easier if we invest in quality clothes the first time. It's better to splurge on the elegant dress you've had your eye on that will last several years rather than having to update every year. However, you don't have to spend a fortune to have quality clothes, like these new spring looks from LTD.
Style for Every Season
It takes some time to build our wardrobes. For many years, those of us aspiring to do so have to get by with what we have, exposing our favorite outfits to more wear and tear over time. Even though it can be hard to tell, there is a difference between having too many clothes and having the right amount of clothes for each season. Build your spring wardrobe this season, and look forward to warm weather with summery options.