Cool Christmas Gift Ideas For Teen Boys
Shopping for teens can sometimes be a challenge, but it doesn't have to be an obstacle to find them the perfect Christmas gift. LTD has you covered with electronics, sports themed items, clothes, and other products that will match any teen boy's interests! Here are some cool Christmas gift ideas for teen boys that they'll be excited about.
---
Memorabilia & Collectibles Related To His Favorite Sport Or Favorite Team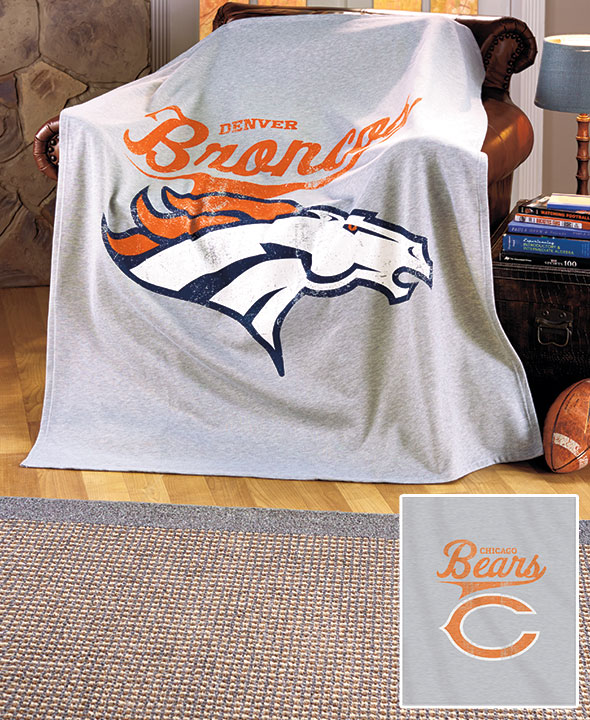 Sports themed items can make great Christmas gift ideas for teen boys! Whether they're into watching their favorite football team or they love playing a sport themselves, they'll get excited about a sports themed gift.
You can find so many different types of sports themed items with his favorite team, ranging from jerseys and other clothes to collectible cards and more.
He'll even love to receive sports themed decorations for his room such as a new comforter set, a wall hanging, or a decorative accent to put on his desk or dresser.
These NFL Distressed Sweatshirt Throws are a solid choice for any football fan! Pick out his favorite NFL team and he'll be happy to open this on Christmas Day.
He can add this throw to his bed or he can keep it in the living room to use while watching the football game on TV.
NFL Distressed Sweatshirt Throws
---
---
Electronics & Gadgets He Can Use On A Daily Basis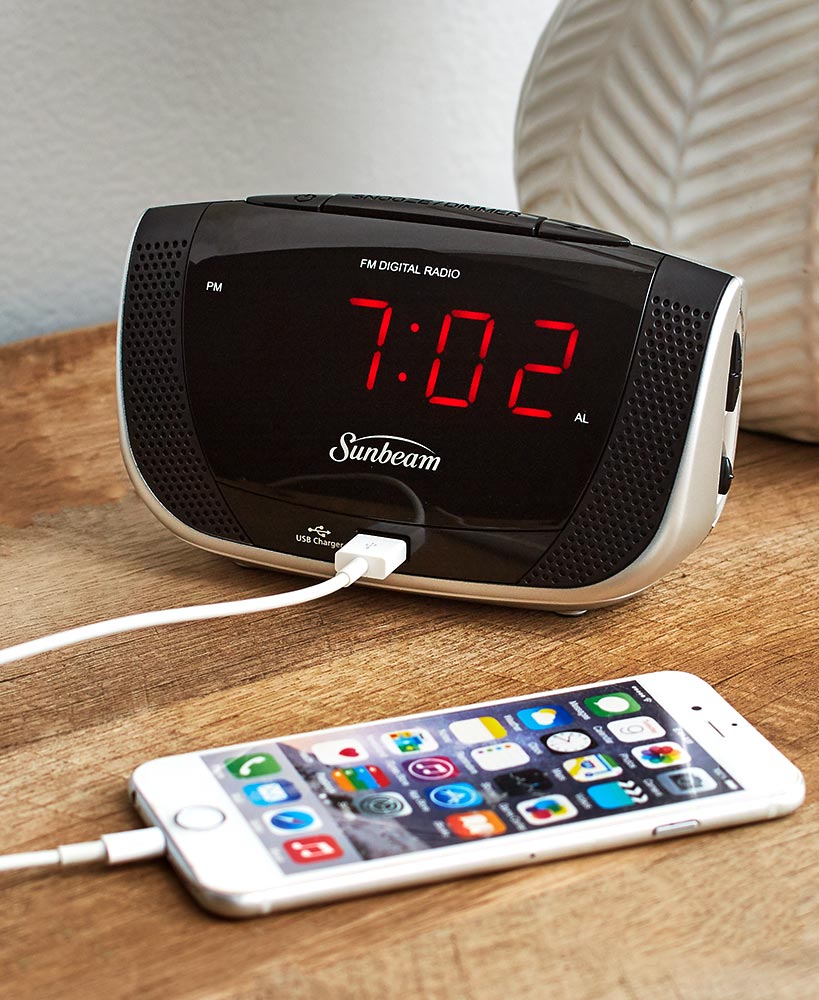 Teenagers these days are into electronics and gadgets of all types, which is why these items make ideal Christmas gifts for teen boys!
Give him an electronic item or gadget that he can use in his daily life. Think about his interests, hobbies, and everyday activities to determine what types of electronics he could use.
He'll love items such as a smartphone charging station, a new pair of headphones, video game accessories, or a new fun gadget that he's been wanting for awhile.
This Sunbeam™ FM Clock Radio with USB Port is a great gift idea for a teen boy who needs a functional gadget!
The clock radio will charge his smartphone and even has an aux jack that allows him to play his music from his phone.

Sunbeam™ FM Clock Radio with USB Port
---
---
Cold Weather Clothing To Keep Him Warm All Winter Long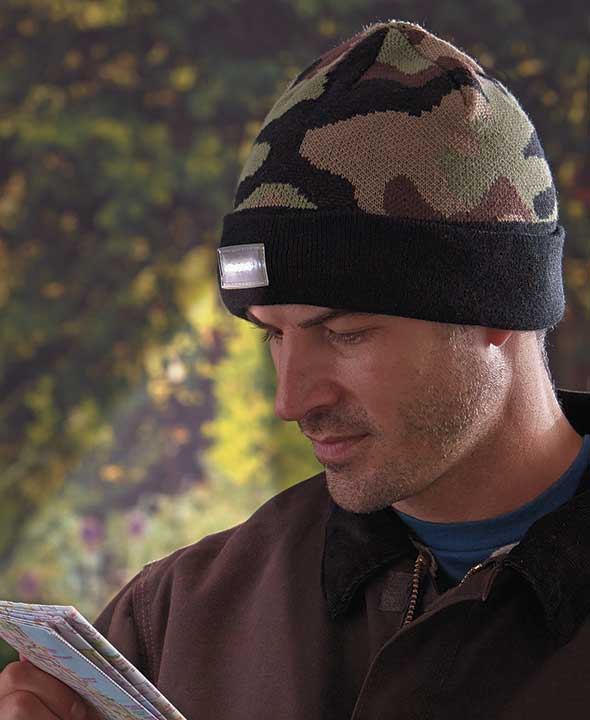 Winter accessories and clothing are great go-to gift ideas for anyone of any age, teen boys included!
Give him useful and stylish winter gear such as beanies and hats, gloves, socks, and more. Some of these smaller items can even be used as stocking stuffers.
You can also give him other clothing such as a new sweater or hoodie, video game themed pajama pants, a new winter jacket, a cool pair of shoes, and more. Match his style and his interests for the ultimate gift.
He'll love receiving one of these LED Knit Caps for the holidays! These are a cool winter accessory that will fit perfectly into his stocking this Christmas.
The LED caps come in multiple patterns including camo, plain black, or skull.
LED Knit Caps
---
---
Books To Peak His Interests Or Teach Him Something New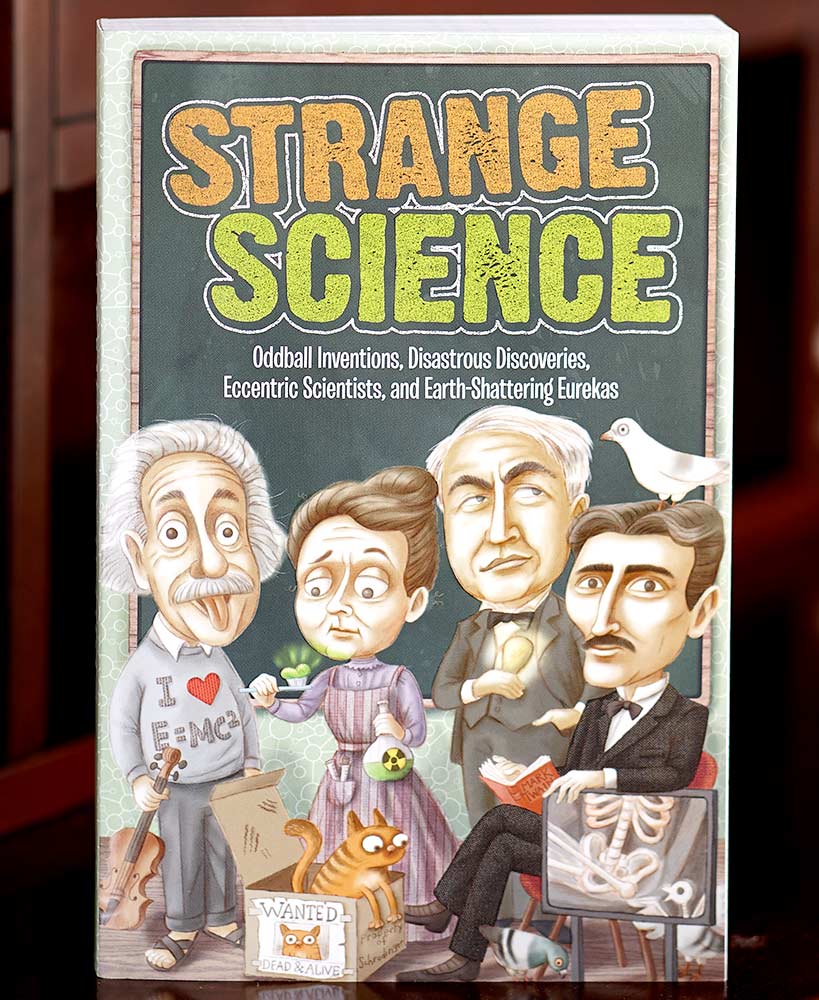 With so many different types of books in the world, there's not doubt that they make some wonderful Christmas gift ideas for teen boys!
If he's into science, history, or other subjects, he'll be excited to receive a facts book or a trivia book. If he's into sports and other activities, a book related to that is always a good choice.
Activity books are also a great idea for teen boys. Give him a book that includes brain games, puzzles, interactive science experiments, and more.
These Strange History or Science Books are the perfect gift idea for any teen boy who loves facts and learning new things.
Both books contain unique tidbits, facts, and interesting information that will make him want to keep on reading more!

Strange History or Science Books
---
---
Games & More To Keep Him Busy & Active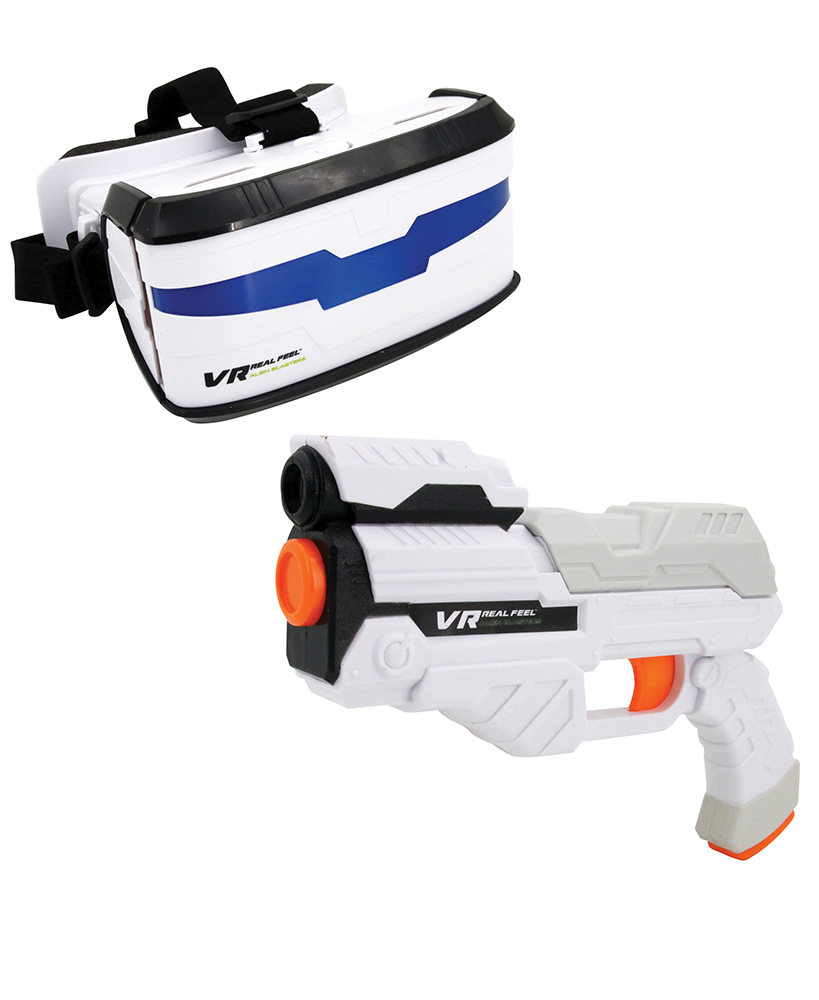 Kids and teens alike love to play games, which is why they can make excellent Christmas gift ideas for teen boys!
Whether it's a new video game for his gaming console, a small electronic game that can be used as a stocking stuffer, or a classic board game, he'll be excited to play with it.
Since teen boys enjoy moving around and being active, interactive outdoor games are usually the best route to take. Think about things he can take outside such as an electric scooter or a skateboard, a drone or remote control helicopter, and sports themed games.
Your teen boy is sure to get excited over this VR Alien Blaster with Headset! He'll want to play this game right away.
The game hooks up to any smartphone through an app, and features a 3-D reality simulator with multiple levels to complete.
VR Alien Blaster with Headset
---
---
Looking for more Christmas gift ideas for teen boys? Visit our Holiday Headquarters to find more gift ideas for him and everyone else in your life, along with Christmas decorating ideas and other holiday surprises!

---
Read Next: Christmas Gifts For Men Who Have Everything