12 Gifts To Give Dog Lovers This Christmas
Christmas is coming, which means it's time to find the perfect gifts for everyone on your list. LTD has a variety of unique gifts that will excite any dog lover in your life! From wall art and home decor to accessories and dog toys, here are 12 gifts to give dog lovers this Christmas.
---
Wall Art That Dog Lovers Can Add To Their Home
Dog lovers typically enjoy displaying their love of the animal around their homes. Some dog lovers even have a wall filled with dog themed items! Themed wall art and wall hangings are great Christmas gifts for dog lovers who love to decorate. Whether it's a personalized painting of their dog's breed and name, a dog sentiment sign, or a dog picture frame, they'll be excited to add it to their home.
Feed the Dog Galvanized Reminder Sign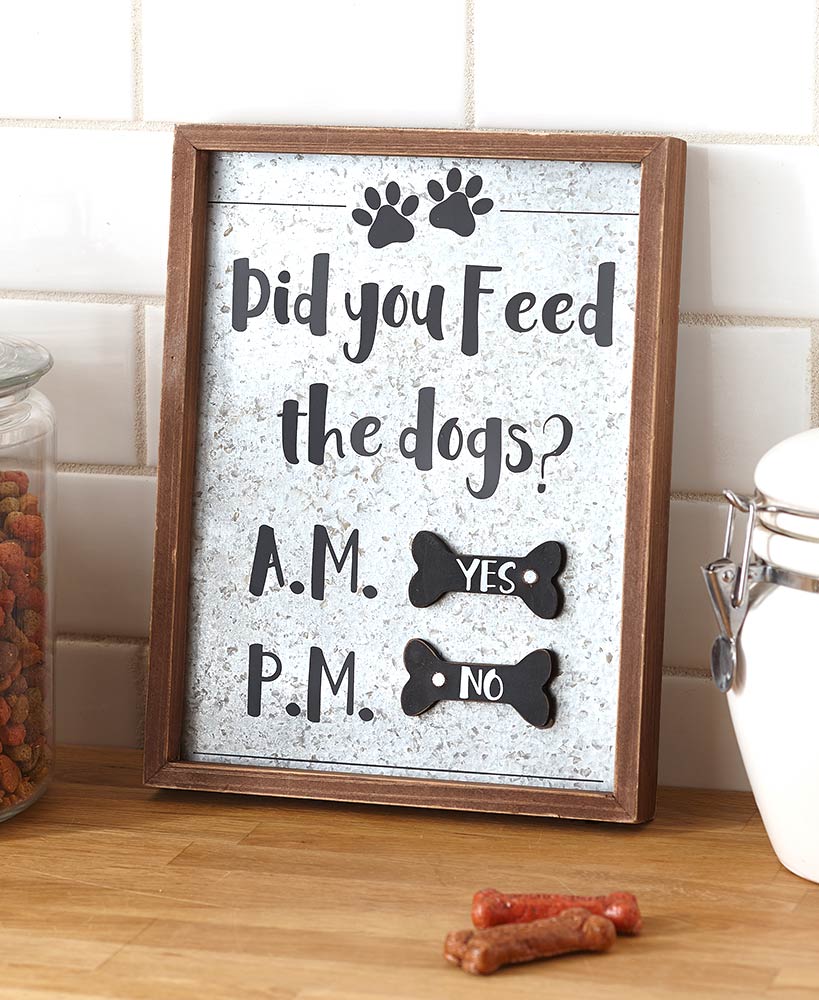 Why They'll Love It
The galvanized metal will nicely complement any farmhouse decor
The magnetic bones make it easy to use
It's a functional and useful sign for a family
Review Spotlight
"Bought this sign to eliminate the need to leave notes for my family about feeding the dogs. Practical and a nice addition to my kitchen's gallery wall!"
My Dog Wooden Wall Sentiment Sign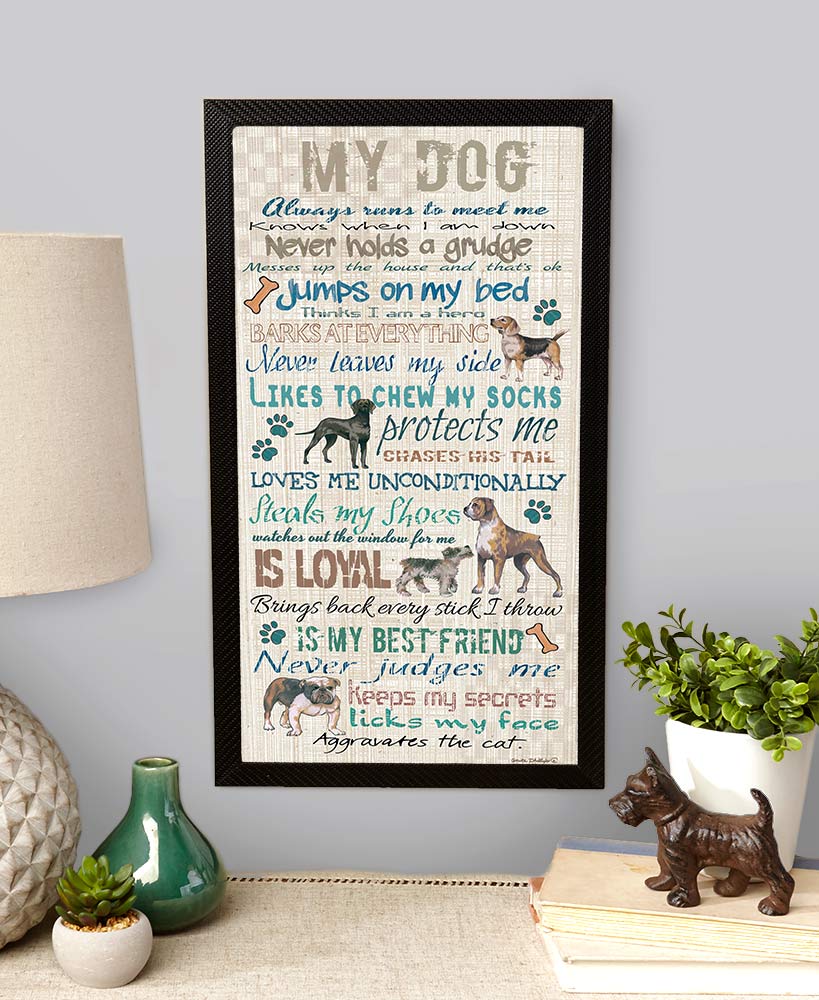 Why They'll Love It
It features sweet sentiments about dogs
The wooden frame will look sleek hanging up in any room
It's a great addition to any dog decor collection
Review Spotlight
"I bought the sign and it's great. It's a nice size. It was a great addition to our pet wall. The price is fantastic too."
Personalized Watercolor Dog Breed Wall Art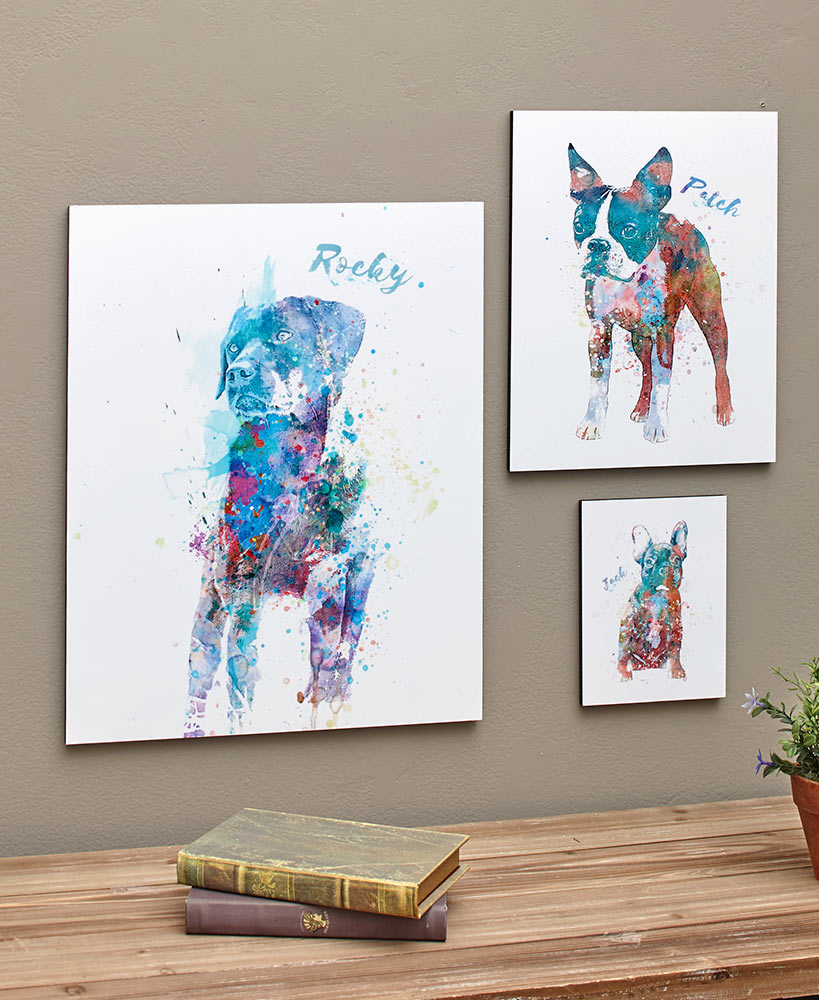 Why They'll Love It
The bright watercolor design will stand out in any room
This sign is personalized with their dog's breed and name
It's easy to hang up
Review Spotlight
"I could not be more thrilled with this! I bought it as a gift for my husband and he loves it! The colors are vibrant and looks so much like our pup. Love love love!"
---
---
Themed Accessories To Show Off Their Love Of Dogs
Dog moms like showcasing their love of dogs through fashion and accessories. Give them more themed accessories they can add to their everyday wardrobe! Accessories are cute gifts for dog lovers that can be part of a themed gift box. In addition to a main gift, you can add some dog themed accessories such as a tote bag or slipper socks, for a fun extra Christmas surprise.
Dog Breed Umbrellas or Totes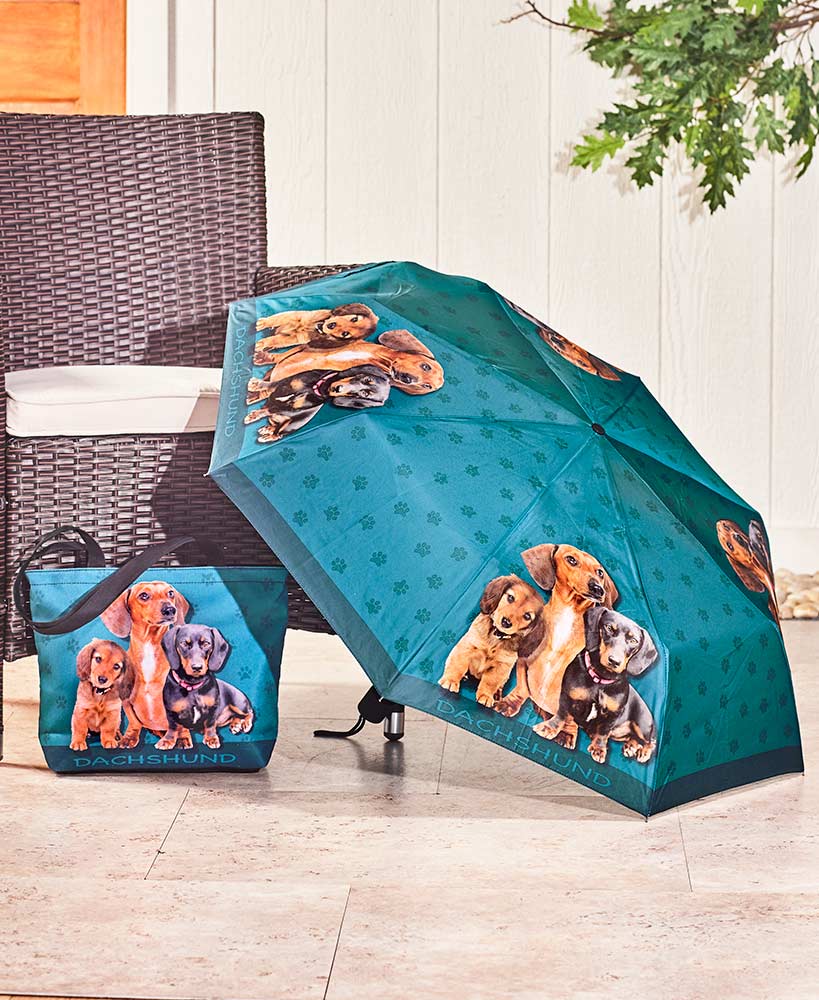 Why They'll Love It
The umbrella is a perfect mix of stylish and functional
The tote bag is roomy enough to use for any essential items
These feature cute images of their favorite dog breed
Review Spotlight
"I bought this for my granddaughter who loves dogs. She has a dachshund named "Oscar". I know she'll like it when it rains she'll see all the dogs, & the weather won't be a bother to her."
Dog Mom Tote Bag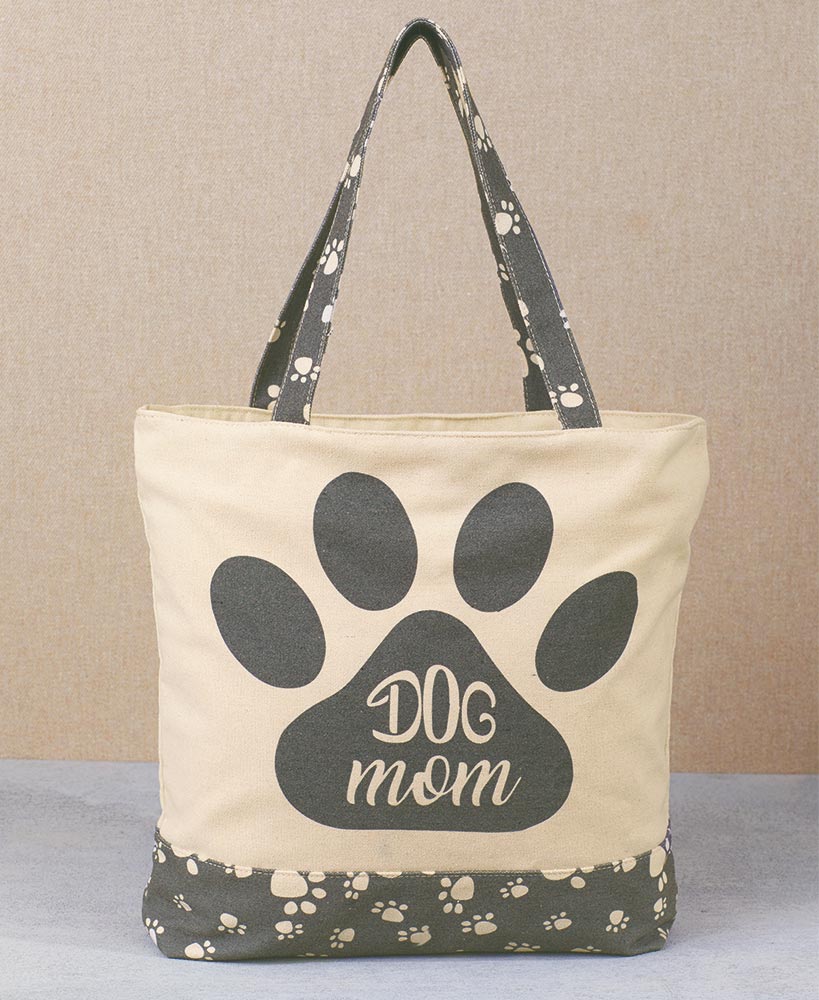 Why They'll Love It
It's lightweight and durable, perfect for everyday use
The neutral colors match with any outfit
It can even be used to carry dog toys and supplies for trips to the dog park
Review Spotlight
"It's going to work wonderful for trips to the store and walks with my fur babies. I love how it's lined inside."
3-Pair Dog Mom Slipper Socks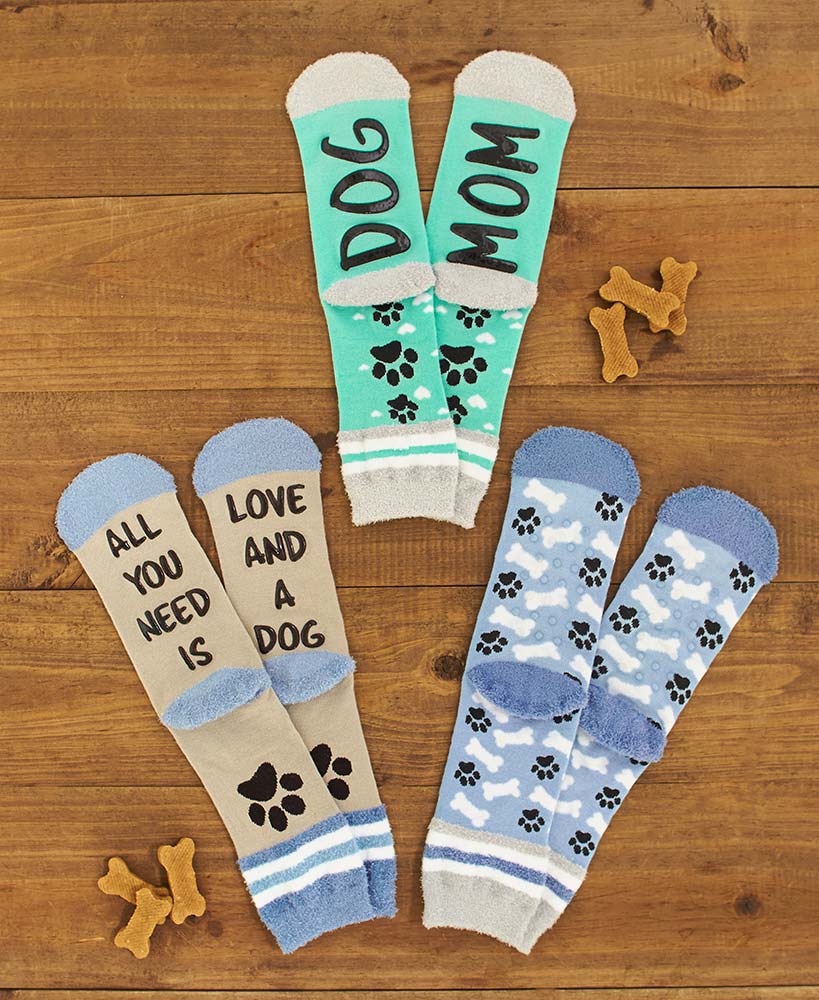 Why They'll Love It
They're comfy enough to wear indoors and outdoors
The socks have nonslip grippers on the bottom for easy walking
They're soft and warm – perfect to wear in the winter time
Review Spotlight
"Love the socks. I bought them for Dog Mom friends and myself. They are soft and warm and very cozy looking. Glad I bought them for upcoming winter weather."
---
---
Home Accents That Dog Lovers Will Appreciate
It's the little things and detailed items that make the most special and fun gifts! Decorative accents are great gifts for dog lovers who already have a lot of themed decorations. These are smaller items they can incorporate into their home to match their other dog themed decor. These accents can include items such as a throw blanket, hand towels, small statues, and more!
Pet Lovers Pillowcases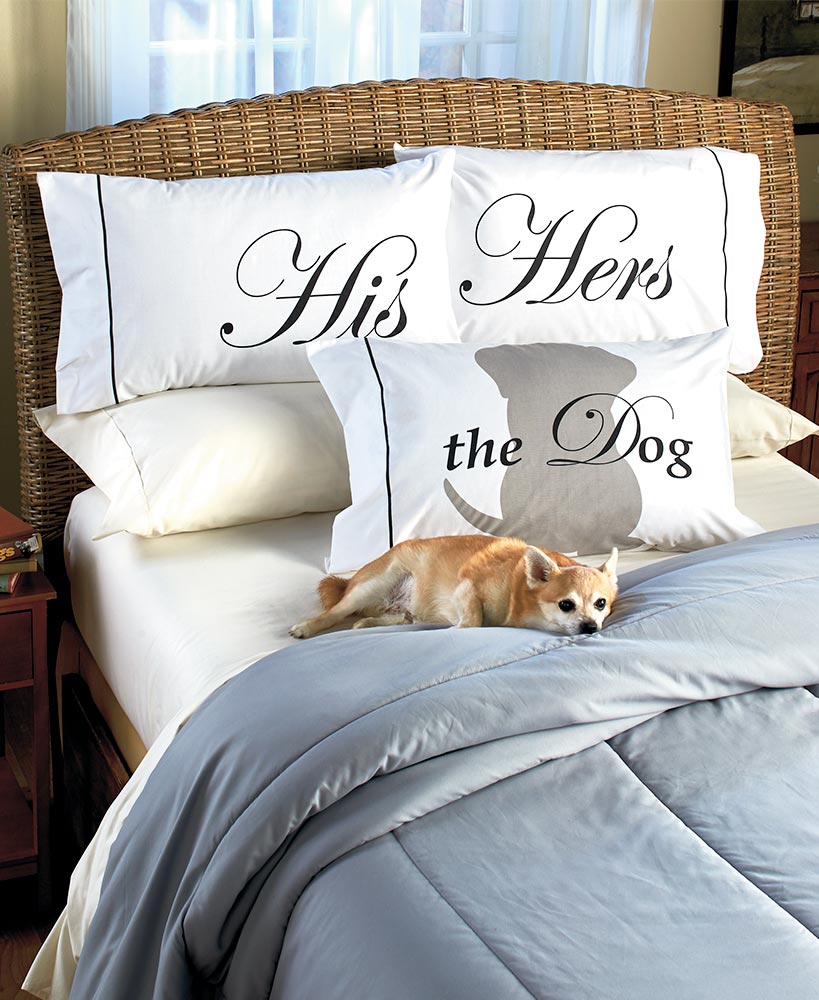 Why They'll Love It
It's a thoughtful gift for a couple and their dog
The black and white design will match well with any bedding
The pillowcases are soft and comfortable for a peaceful night's sleep
Review Spotlight
"Thought it would be silly since one of our dogs keeps taking one of my husbands pillows. So hubby thinks it's funny now he has his own pillow case for the pillow."
Set of 2 Pet Lover Towels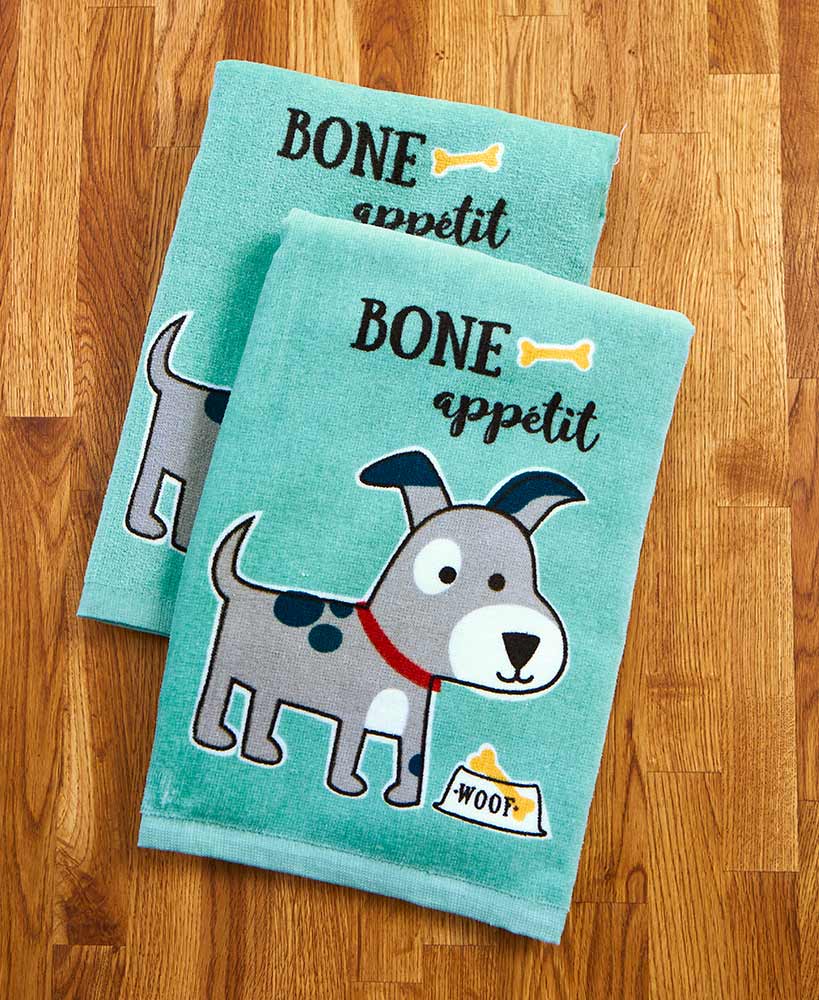 Why They'll Love It
The bright and vibrant design will add color to any space
They can use these hand towels in their bathroom or kitchen
They're made of highly absorbent cotton
Review Spotlight
"Was surprised at the quality of these towels. The colors are so bright & pretty. I bought them for Christmas presents to fellow pet lovers & very happy with them."
Lighted Puppy Doorstop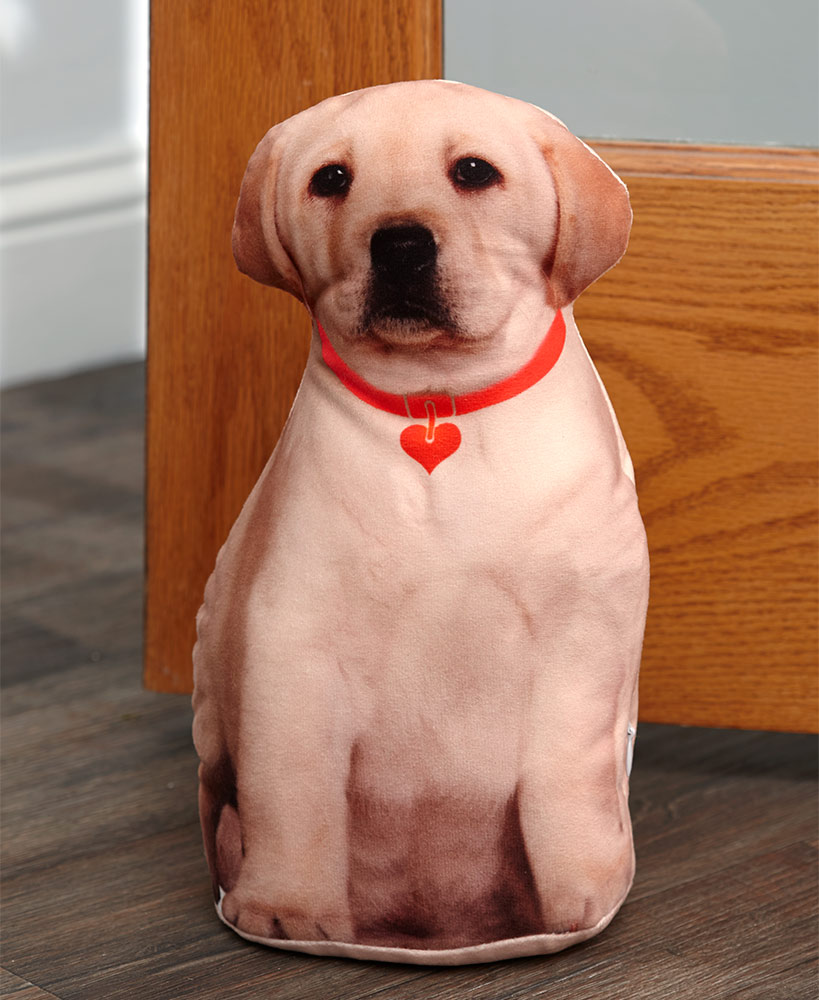 Why They'll Love It
They're strong enough to hold open most doors
They act as a great combination of functional and decorative
The collar lights up for a fun extra touch
Review Spotlight
"I love this puppy doorstop. Its heavy and stays in place. It's also so cute. Well put together."
---
---
Bonus: Christmas Gift Ideas For Dogs
When you're shopping for gifts for dog lovers, you can't leave out their furry friends! Throw in a bonus gift for their dog as a fun and thoughtful surprise this Christmas. This can be anything from a new dog bed or blanket, some new dog toys, pet treats, or anything else they might enjoy. Both the owner and their dog are sure to be happy this holiday season!
Holiday Skinneeez Extreme™ Dog Toys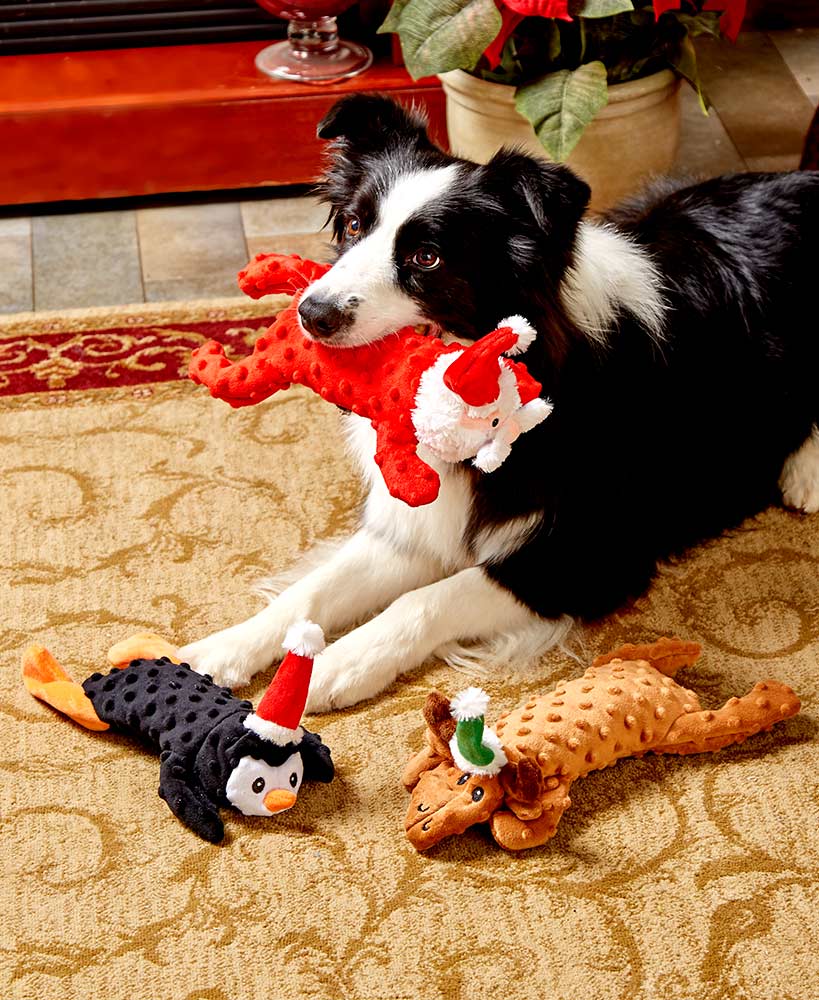 Why They'll Love It
These toys are stuffing free, great for dogs who are strong chewers
They can fill these with an empty water bottle for even more fun
Review Spotlight
"I highly recommend this toy!! I have no cons at all. This is so great!! No plastic anywhere. It crackles and the dog absolutely loves it! After the water bottle is inserted then it becomes more lifelike in appearance. Don't hesitate to grab up this fantastic toy at a great price!!"
Foldable Furry Pet Beds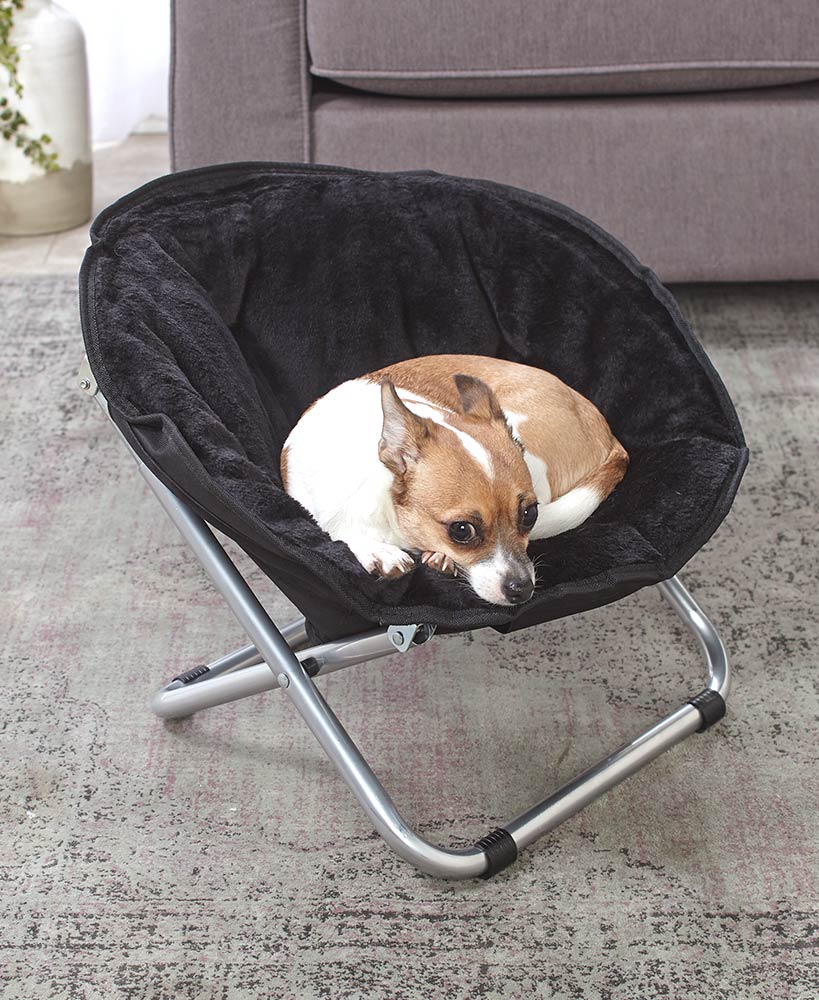 Why They'll Love It
It's soft and comfortable for any small dog to relax in
It looks cute and stylish and folds up easily when not in use
Review Spotlight
"I bought this for five small dogs as Christmas presents. The bed is soft, stable and easy to fold down and port with you. My dog loves hers and the other four pet owners constantly send me pictures of their littles in their beds!!!"
Barn Door Pet Crates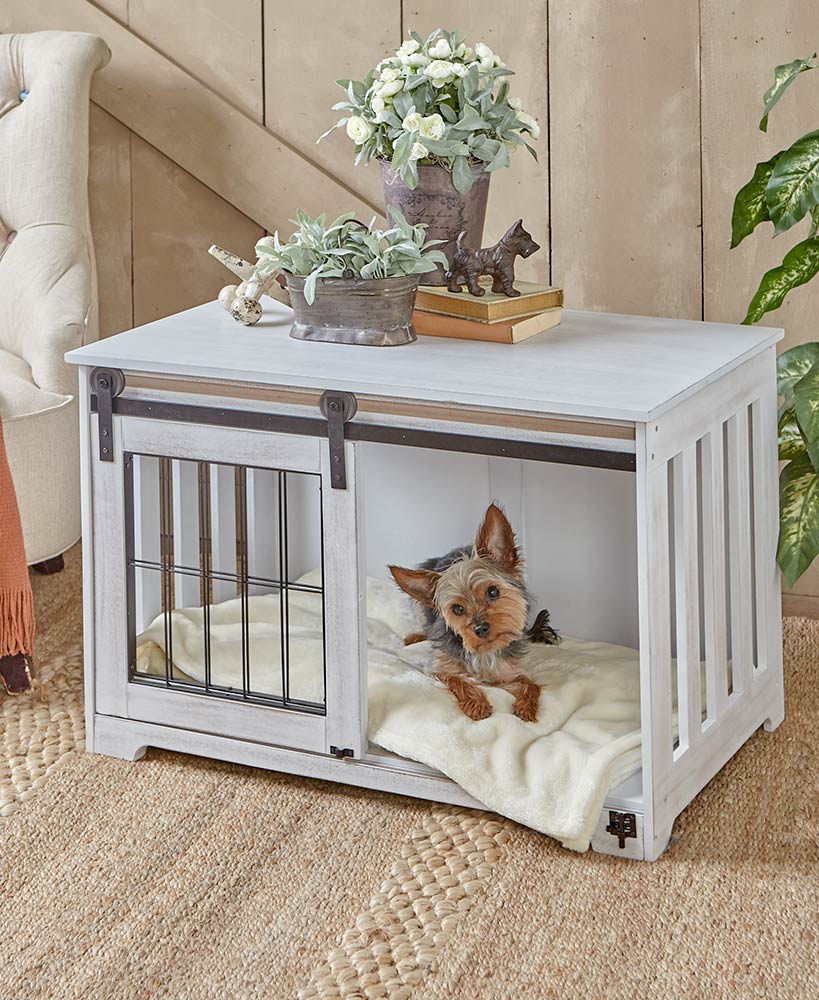 Why They'll Love It
It's a perfect blend of functional and stylish; it looks great with other farmhouse decor
It's spacious enough to keep any small dog comfortable
Review Spotlight
"I bought this dog crate a week ago. As usual I received it very fast. The crate was very easy to put together and is very high quality. It looks like a beautiful piece of furniture that looks good in my front room, or bed room. My little Maltese loves it and feels very secure in his little home."
---
---
Looking for more gifts for dog lovers? Visit our Holiday Headquarters to find gift ideas for everyone in your life in addition to Christmas decorating ideas and much more!
---
Shopping for a cat lover this Christmas? Check out these 9 Fun Christmas Gift Ideas For Cat Lovers!