Crafts to Ease Summer Fatigue
With just a few weeks left of summer, the kids are showing signs of summer fatigue — and you feel it every time they utter the words "I'm bored." They're out of ideas on how to take advantage of these last days of summer and that means you probably are, too. But don't get too stressed out — you need to save your energy for back to school shopping. Here are a few ideas to keep the kids busy until school starts.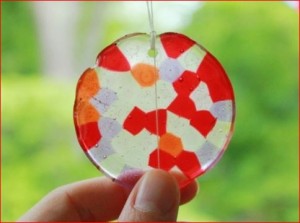 Naptime Crafts The Artful Parent uses her little one's naptime as an opportunity to do simple crafts with her older child. During one such naptime, she created suncatchers out of melted craft beads. It's a very easy project to do with the kids, but it does require using a hot oven so they need supervision. All you need are colorful craft beads and a muffin tin and you have mock-stained glass ornaments. They'll catch the summer sun now and bring a little sparkle to your home during the darkest days of winter (but we're trying not to think about that quite yet).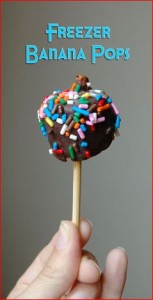 Mini-Treats What kid doesn't want to make her own chocolate covered treat? These freezer banana pops from Kids Activities Blog is a scaled-down version of chocolate covered bananas you get at the county fair. The idea is so simple — cut a banana into bite-sized pieces, dip them in chocolate and sprinkles, let them chill and you have a grand, kid-sized sweet treat that isn't so bad for the little ones.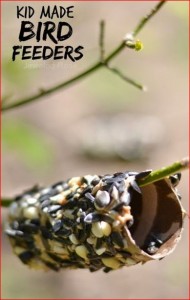 Bird Treats Another simple treat keeps the kids busy for hours and keeps the neighborhood birds fed comes from Growing a Jeweled Rose. It's a DIY bird feeder that requires next to no planning, very few supplies and minimal supervision. All it is is a toilet paper tube, smeared with peanut butter and rolled in bird seed. It takes just a few minutes to put together, but watching the birds flock to their creation, it holds kids' attention until it's time to go to the pool.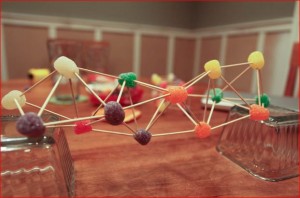 Double-Duty Craft Test your kids' engineering energy by putting them to work on a gumdrop bridge. Galileo Camps offers this idea to set your kids loose with a box of gumdrops and toothpicks and see if they can come up with a structure before they eat all the gumdrops. It tests their critical thinking skills and the gumdrops are their incentive to come up with something awesome. As a bonus, it gets their brains working again to warm up for the first day of school.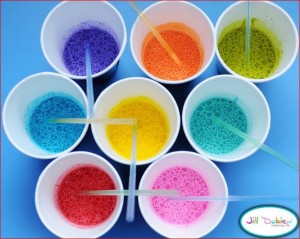 Bubbling with Talent If your kids have a long day of doing nothing ahead of them, perhaps some bubbles are in order. Meet the Dubiens put together a tutorial on bubble painting. Mix a little paint with dish soap, use straws to blow out a few bubbles onto paper and you have art! It's pretty hard to mess up and the results are almost always gallery-quality art.
LTD Commodities has ideas and products to keep every member of the family busy any day of the year. From summertime crafts for the kids to Christmas gifts for your parents, shop LTD for great products and practical prices.