Easter 2021: Basket Stuffers Your Kids Will Love
Easter is around the corner, which means it's the perfect time to plan out your Easter baskets! While candy and treats are great additions to a kid's Easter basket, you can make the holiday even more exciting by including other types of items as basket stuffers. There are many affordable and fun things you can include in your kid's basket that they'll be excited to sort through and play with on Easter. From books and toys to crafting items, here are Easter basket stuffers your kids will love in 2021.
---
Kids Storybooks & Activity Books
Book are fun for kids of all ages, and that's why they can make great Easter basket stuffers for kids! Whether it's a storybook or interactive books such as coloring books, puzzles, and word games, they will enjoy having this be part of their basket. Include multiple types of books within the basket for some exciting variety or give them a series of books they can read over time.
You can even stick with the theme and give them an Easter related book such as a storybook about a bunny, an Easter activity book, or a kid's religious book. If you want to stick with a different theme, choose something they're interested in such as a specific type of animal, a TV show, or a movie character. No matter their age, you can make their basket fun with a unique book!
Little Golden Books® Easter Bunny Set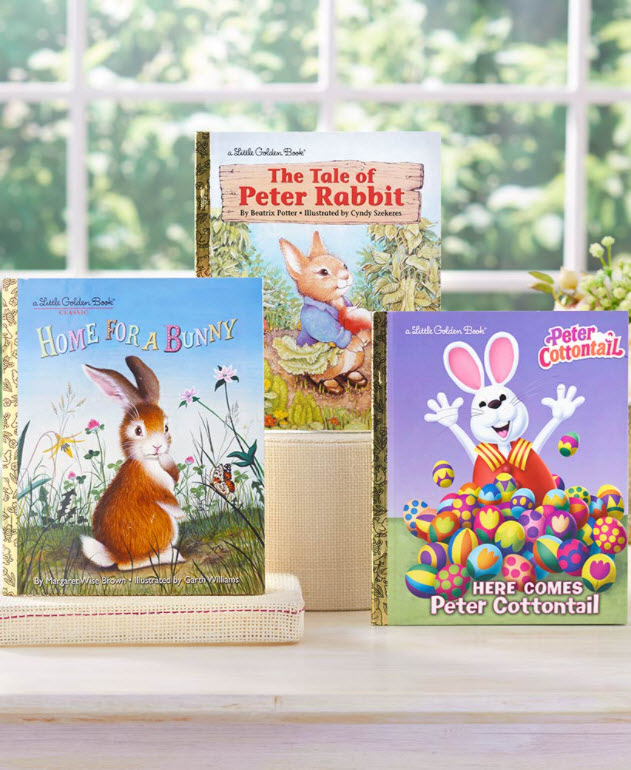 The Little Golden Books Easter Bunny Set is an adorable collection of books that young children will love!
Each book features a cute story about a different bunny character and includes pictures for more interactive reading.
This book set is perfect for kids ages 2 and up and they're fun stories to read together as a family on Easter!
Celebrate Easter Activity Book for Kids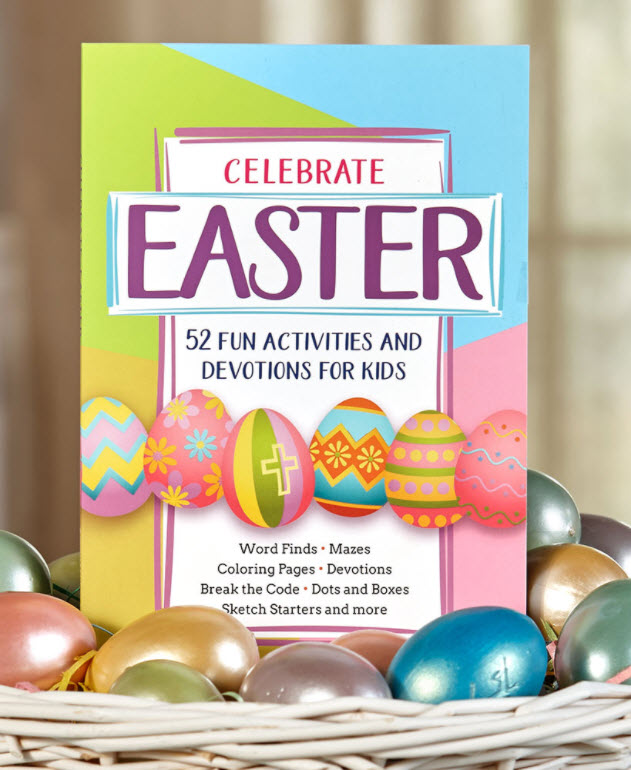 Fill their basket with interactive fun with the help of the Celebrate Easter Activity Book for Kids!
The book is filled with 52 activities including word finds, mazes, coloring pages, devotions, sketch starters and much more!
This book is perfect for kids who need some fun Easter themed activities to do when they open their basket. It's fun to do together as a family!
We Are the Gardeners Children's Book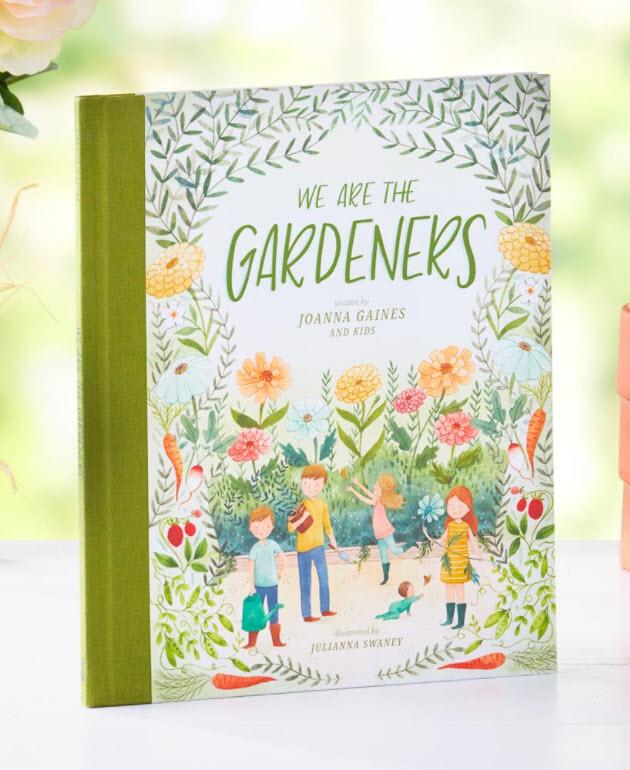 The perfect springtime book for kids, We Are The Gardeners is a unique basket stuffer!
Written by Joanna Gaines and her kids, this is a great educational storybook about growing a garden and caring for plants.
This book is a fun way to bring the family together in the springtime – read the book together and then start a garden in your yard!
---
---
Fun Toys & Building Blocks
Aside from candy, another thing that kids are always going to love are toys and building blocks! Small toys and activities make great Easter basket stuffers for kids because they'll want to play with everything right away. This can be a fun time for bonding as a family, so include toys that everyone can play with together and participate in.
Whether it's a new baby doll, a building block set, a musical toy, a puzzle, or something unique and different, kids of all ages will be excited to get a toy in their Easter basket. Fill their basket with a mix of smaller sized toys for some variety, or include one bigger toy for a special Easter gift.
Blokko™ 3-In-1 Lighted Building Block Sets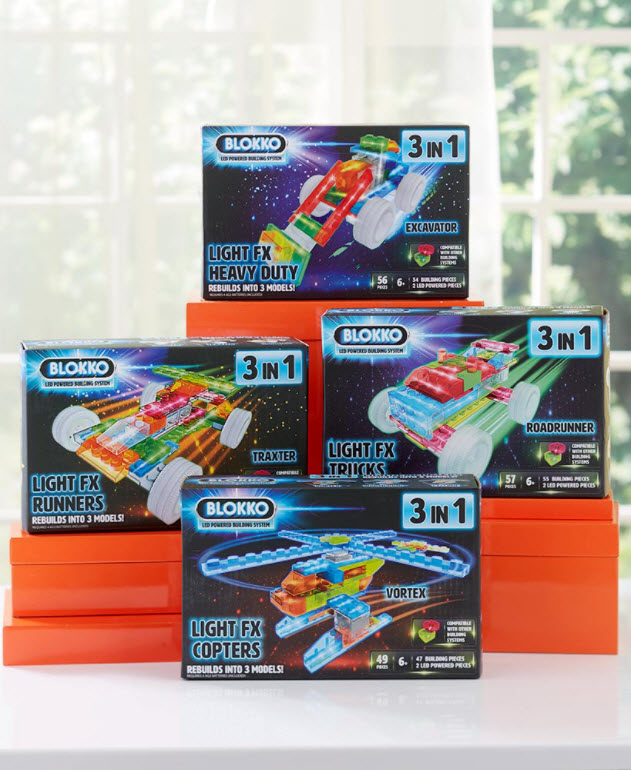 Include something magical and fun in their basket with these Blokko 3-in-1 Lighted Building Block Sets!
Each set includes blocks to build 3 different models. Choose from the car building set, construction machine set, helicopter set, or the truck set.
These building block sets are great for kids 6 and up. Include them in the basket with other building toys for a full theme!
Bath Time Baby Dolls: Unicorn or Swan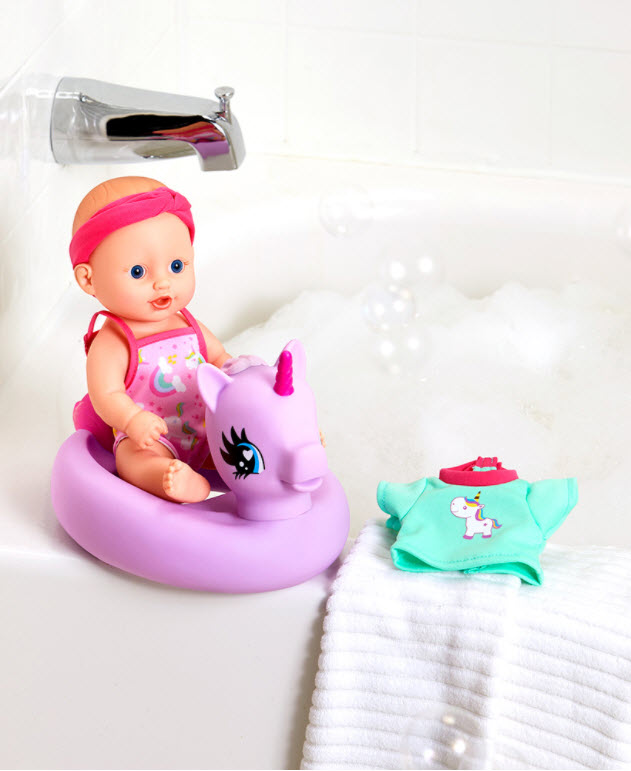 Add something sweet and cute to their Easter basket with one of these Bath Time Dolls!
Each doll comes with a float to be a fun bath time pal, along with a shirt to wear after the bath. Choose from the swan themed doll or the unicorn themed doll.
This adorable bath time toy is perfect for ages 2 and up. Put this in a basket with other small doll toys to make it feel complete.
Building Block Egg Sets: Dino, Fire Truck, or Construction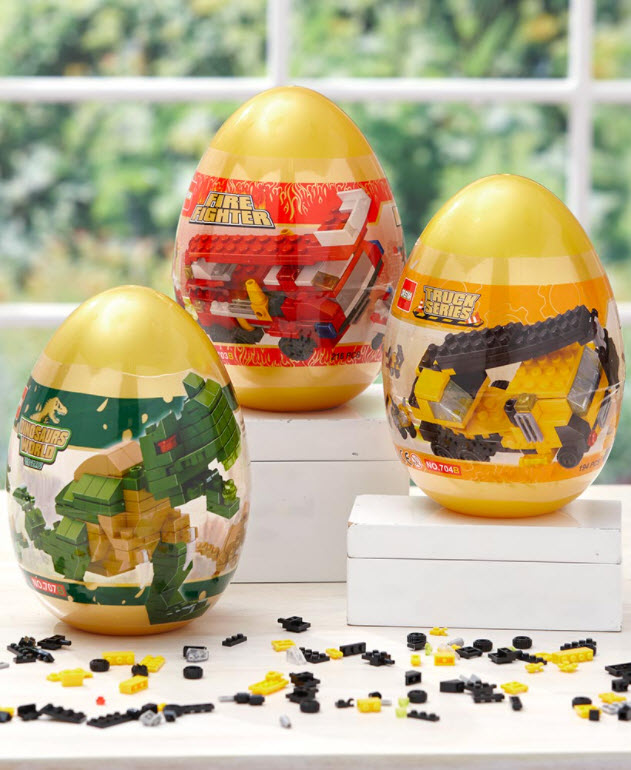 These Building Block Eggs are perfectly shaped toys to include in your kid's Easter basket!
The sets include building pieces to assemble 7 different types of figures. Choose from the construction truck set, the dinosaur set, or the fire truck set.
Give these building blocks to kids ages 3 and up. Feel free to include other building blocks in the basket for extra fun!
---
---
Kids Arts & Crafts Items
Another fun way to add some extra activities to your kids' Easter baskets is to include arts and crafts items! Crafts are always something that kids of all ages enjoy doing, and it can be especially fun to do crafts together on Easter. Add a variety of crafting items in the basket to encourage some fun family bonding alongside your other Easter activities.
Whether it's a new set of pens and markers, a crafting kit, or some paint and stamps, your kids will be excited to play around with some artwork. You can even create a full craft themed Easter basket for kids who are artsy, or mix some craft items with other types of activities for a fun variety!
Set of 5 Color Change Light Up Pens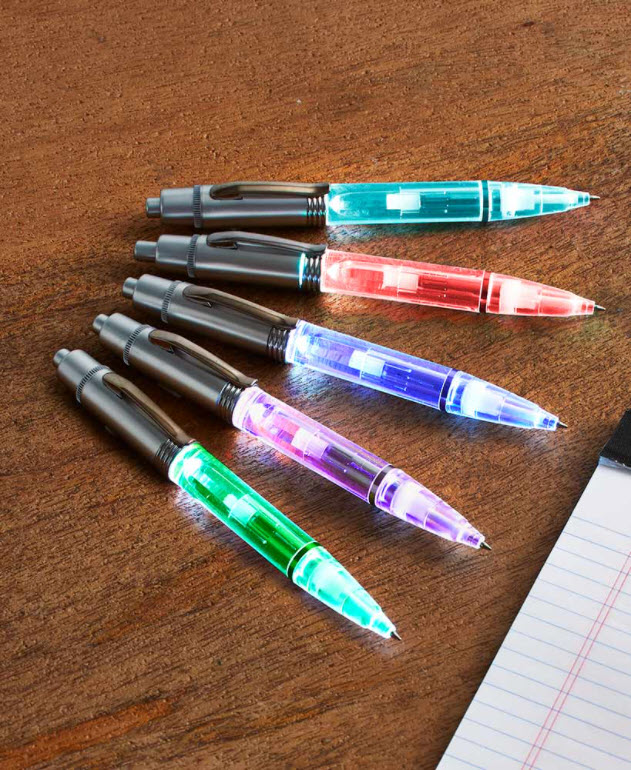 Put something unique and bright in their basket with this Set of 5 Color Change Light up Pens!
These pens write in blue ink and they light up in shade of red, purple, green, and blue. Any kids will love the colorful selection!
This set of pens is a great Easter basket stuffer for older kids who enjoy writing or journaling. Put this in the basket alongside a journal, stationary, and other writing accessories!
Kids' Personalized Self-Inking Stamps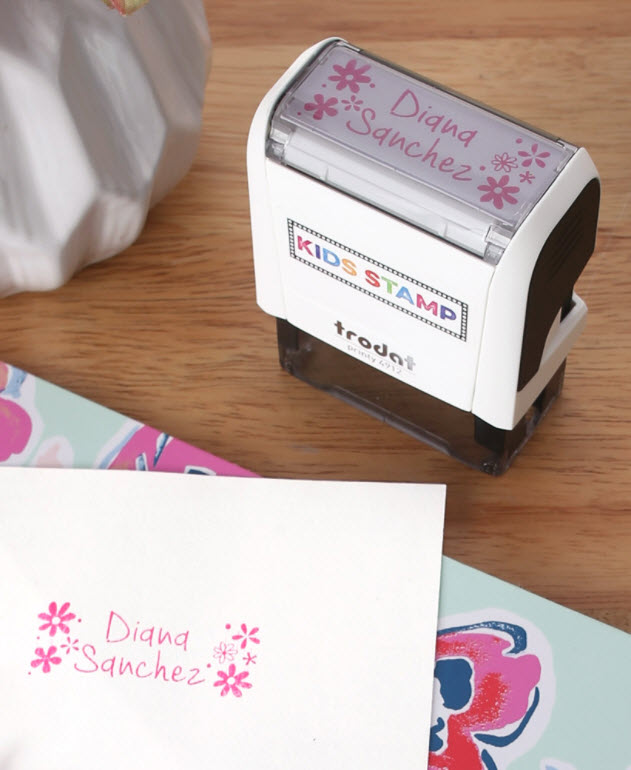 Give them something different to add to their craft box with these Kids' Personalized Self-Inking Stamps!
The stamp can say their full name or nickname, making it feel personal to them. Choose from various designs such as pink flowers, blue shark, purple owl, and more.
This crafting item is perfect for young kids to label their artwork or to use on other items. Include patterned paper and markers in the basket for a full art project!
DIY Unicorn Blanket or Light-Up Pillow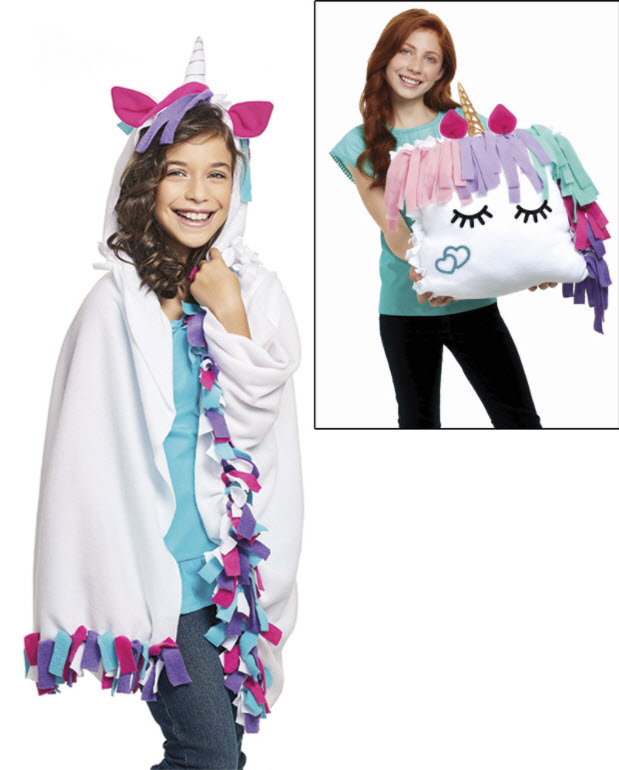 Teens and tweens will love getting a DIY Unicorn Blanket or Light-Up Pillow in their Easter basket!
Each kit comes with the necessary tools, items, and instructions to craft the project. Choose from an easy-knot blanket or a sew-together lighted pillow.
Create a whole unicorn theme in their Easter basket by also including unicorn toys, unicorn socks, and unicorn themed candy.
---
---
Looking for even more Easter basket stuffers for kids? Shop our selection of Easter Decor & More to find basket stuffers for everyone, themed decorations for every room, Easter and spring garden accents, and much more!

---
Read Next: How To Decorate For Easter On A Budget