9 Easy Beginner Gardening Tips
As the weather warms up, you can easily freshen up your yard and add spring colors with beautiful flowers and plants. Gardening requires some strategy and planning, but luckily, it doesn't have to be hard to get the garden of your dreams! If you've never gardened before or if you want to improve your gardening skills, this article will give you the basics of what you need to know before you start planting. Here are 9 easy beginner gardening tips to get you started on your beautiful spring garden.
---
1. Plan Out Every Aspect Of Your Garden In Advance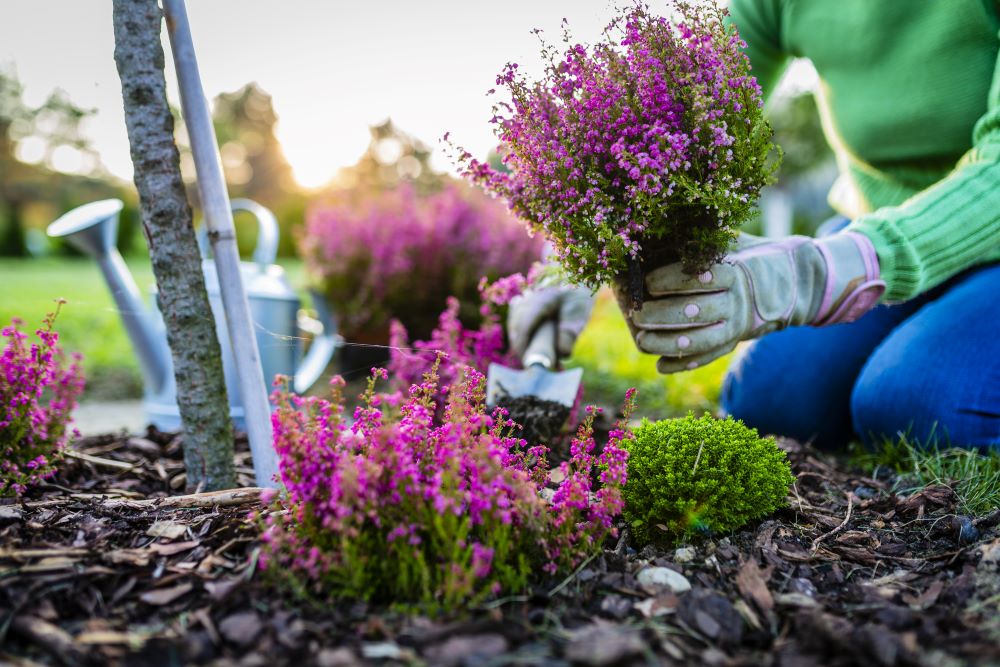 Before you can even being planting, you should create a plant for your garden. Even if you're only planting a small amount of flowers, you'll still want to strategize and plan to have a successful garden. Before the spring season starts, sit down and create your gardening plan so that way you'll be prepared when the time comes to plant.
A great way to start planning is to draw out a map of your yard. This can be a very rough sketch; you just need to know the general layout of your yard, what areas receive the most sunlight, and what areas are closest to a water source. This will help you determine the highest quality areas of your yard to grow your flowers and plants. You should also consider the visual aesthetic of your garden. Think about the way you want it to look and fill it any blank areas of your yard.
In addition to planning the layout, you should also plan out the types of flowers and plants you want to grow and where you want to place each one. Be strategic with your flower selection; choose ones that grow the best in your location and always keep in mind how much water and sunlight each type needs. This part of the planning is also fun because you get to design the overall look of your garden!
---
2. Choose Soil Carefully For Flourishing & Healthy Plants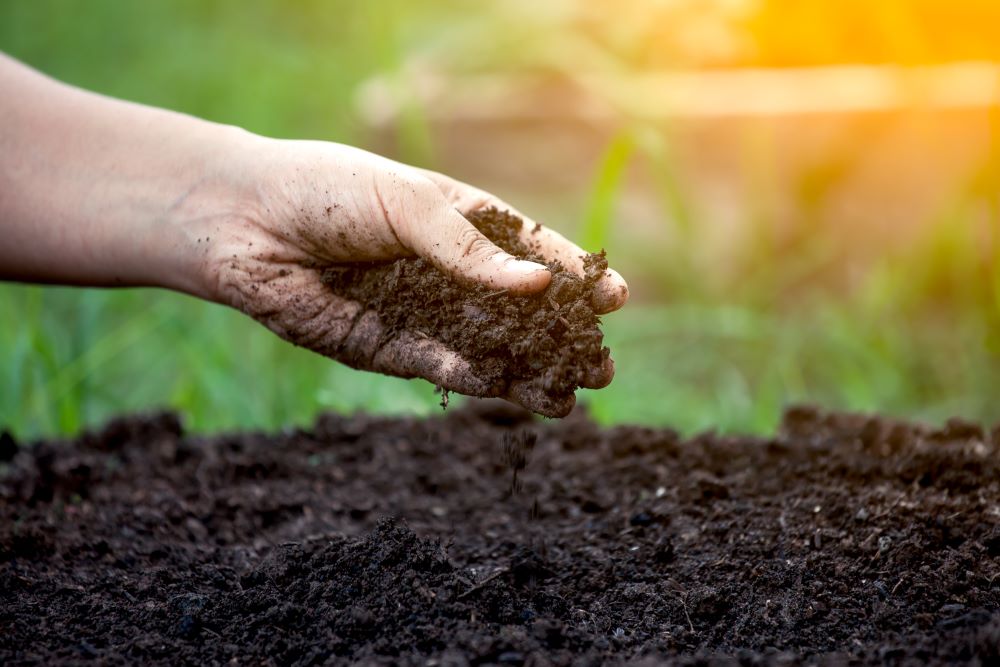 Soil is incredibly important when it comes to your garden because it affects the overall growth and health of your flowers and plants. Make sure you take the time to research the best type of soil for your specific plants and find the highest quality that you can. This is the base for your garden, so it'll set up the success of the rest of the steps.
How To Choose Soil For Your Garden
Choosing soil for your garden truly depends on the type of gardening you're doing. Soil inside of a container is going to be different from soil that you choose for the ground. Once you've planned out your garden, you can choose the best type of soil that'll work for your specific needs. Here are the basic types of soil you'll need based on the type of planting you do:
Growing From Seeds: soilless blend
Container Gardening: high-quality potting mix
Specialty Plants: specialty potting soils
Note: you can also mix together your own soil with the help of an expert at your local garden center.
---
3. Consider Container Gardening If You're A Beginner Gardener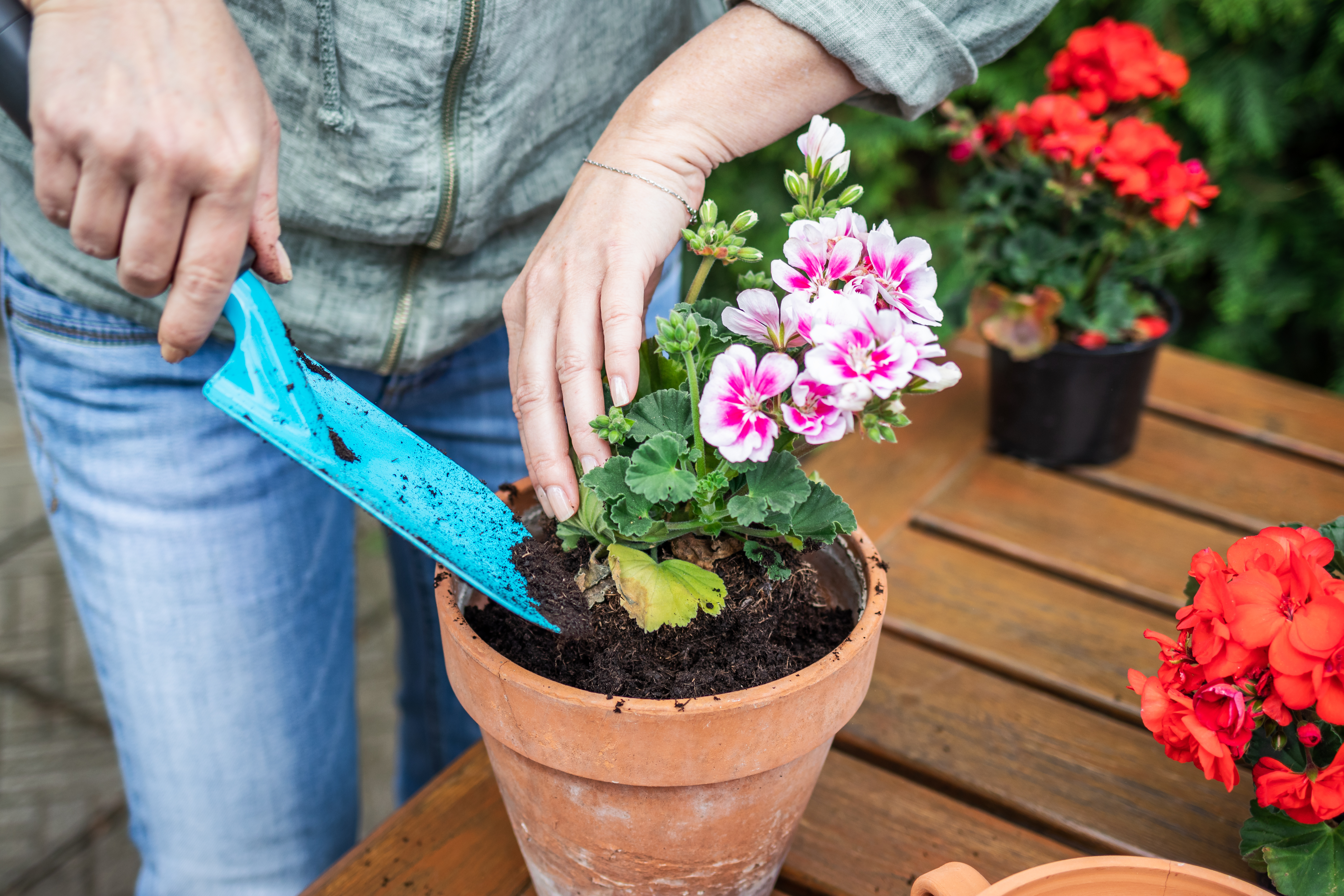 As a beginner gardener, it may be intimidating to dive into planting a full patch of flowers in your yard. While you might be eager to get started on a flourishing garden, it might be easier to start small instead. Container gardening is a great idea for beginners because you can grow flowers in a more simple space.
Container gardening can involve planting flowers in anything from ceramic pots and window planters to beautiful raised garden beds. Deciding on which containers and planters to use depends on the type of flower or plant, along with the type of look that you want. Several flowers pots will look nice displayed on your front porch steps, while a raised garden bed is perfect for your backyard. Use multiple types of containers to add variety to your space and to also build up experience and knowledge of gardening.
Best Types Of Flowers & Plants For Container Gardening
Impatiens
Geraniums
Begonias
Coleus
Starflowers
Petunias
Zinnias
Hydrangeas
Pansies
Violas
Azaleas
Calla Lilies
Daffodils
Daisies
Lavender
Tulips
---
4. Learn About Your Hardiness Zone & The Best Planting Times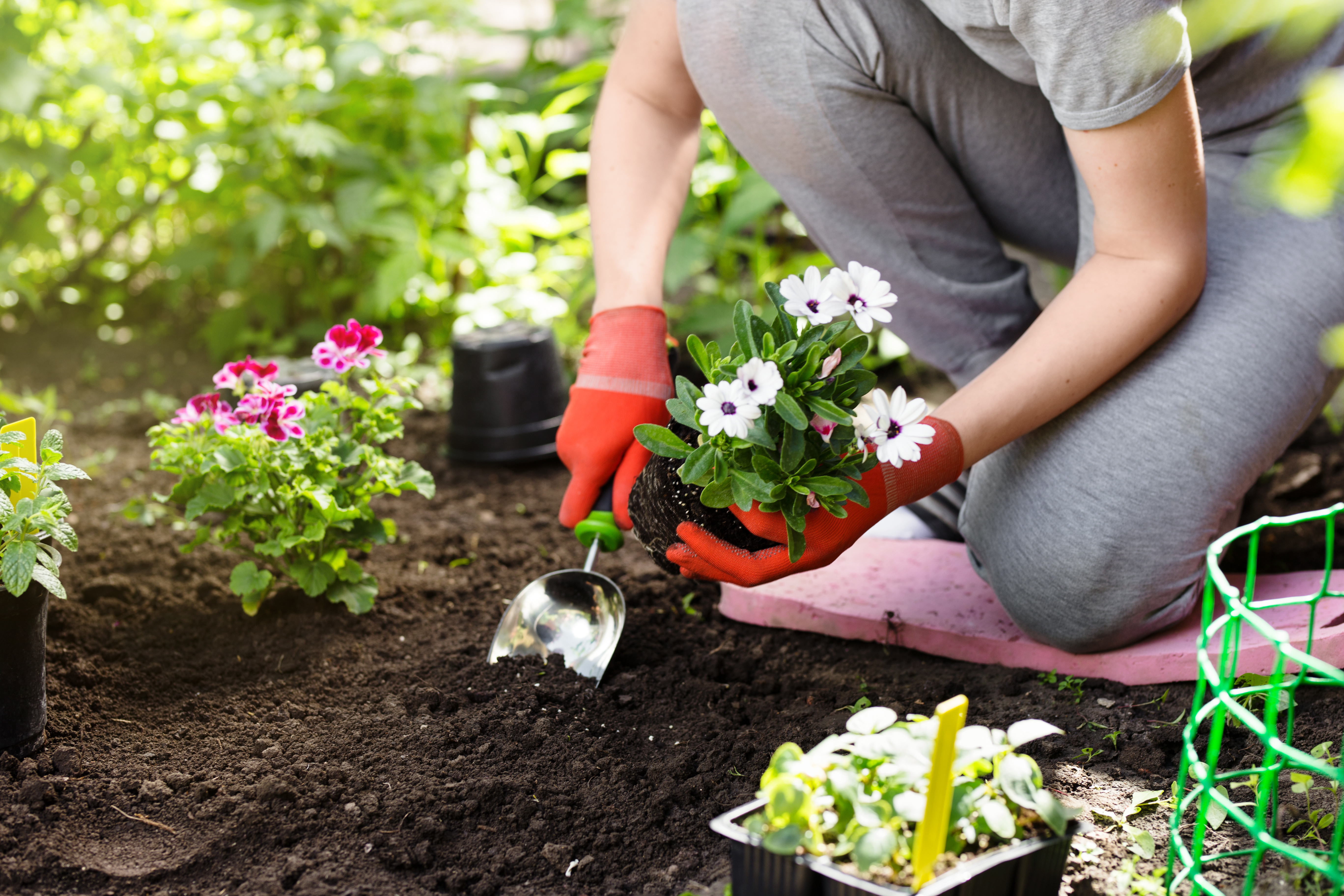 When you're planning your garden, you have to strategize according to your specific location and weather. Certain flowers and plants will thrive better in certain areas, and need to be planted during certain times of the year based on where you live. That's where the USDA hardiness zone map comes into play.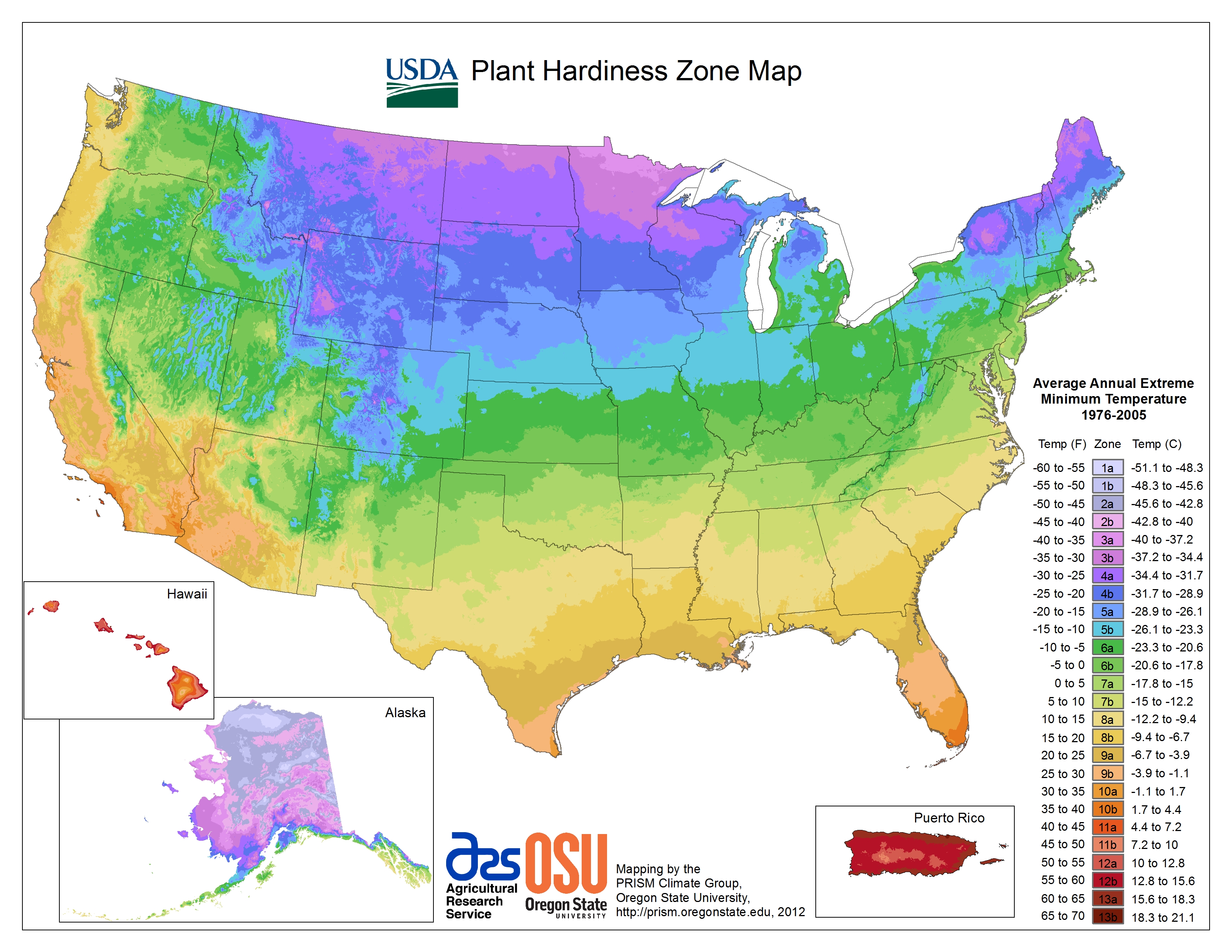 The hardiness zone map shows you the average annual extreme temperatures in your location to allow you to coordinate with your garden. It also helps you figure out which types of flowers and plants are best for your location. You can find your specific zone number on the USDA website; once you find your number, you can buy flowers and plant them accordingly.
For instance, on LTD's website, all the live flowers and plants list out a zone number. If your zone number falls into this range, it means that it will thrive and grow properly in your location. LTD will then ship out your live flowers based on the best planting time for your location. Check out the example below to see how hardiness zones work. This shows the various zones of Pennsylvania for reference, along with an example of an LTD live flower product with the zone levels listed.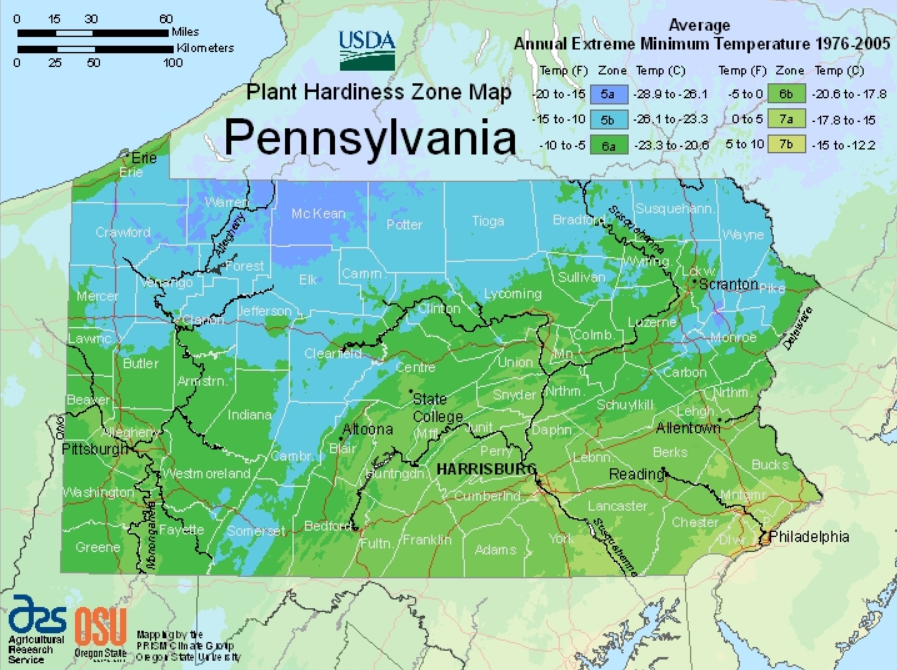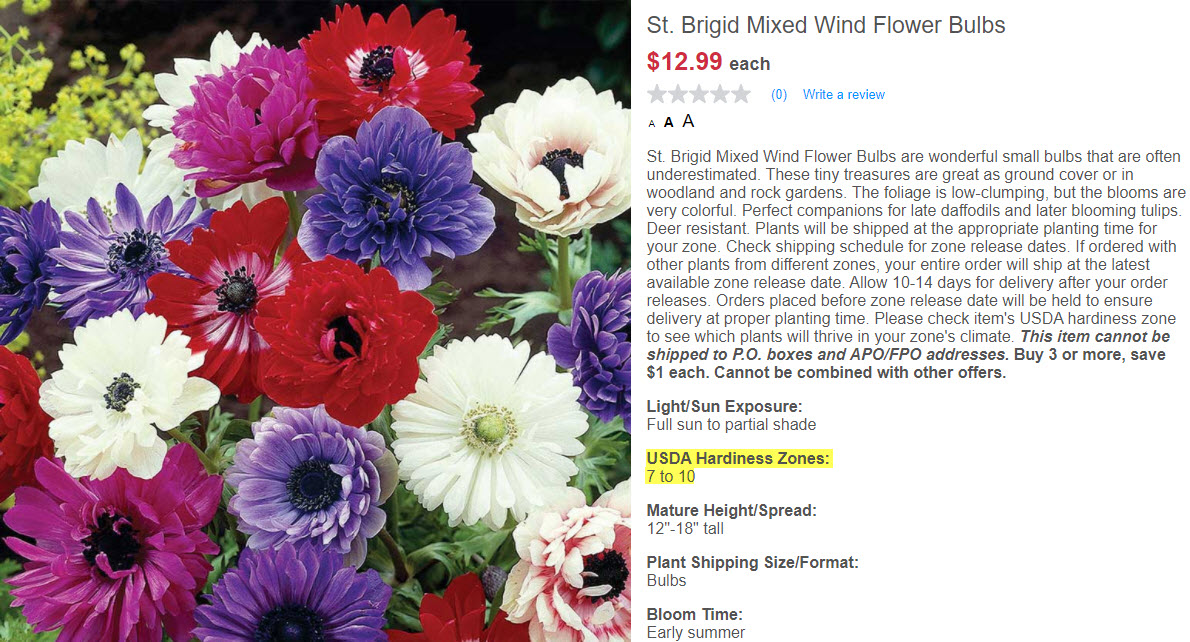 ---
5. Get The Right Garden Tools To Make Your Gardening Tasks Run Smoothly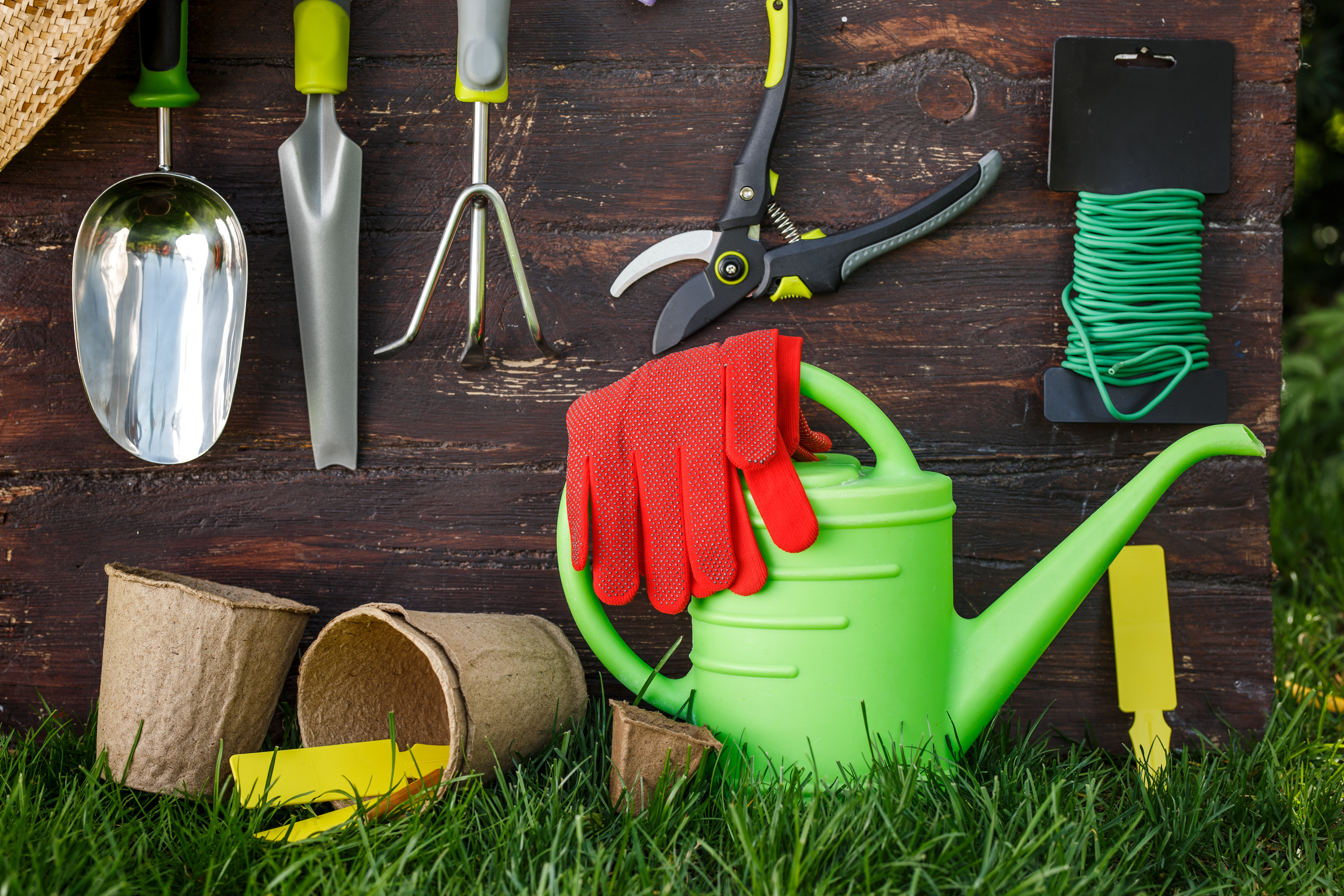 Another important step in addition to these other beginner gardening tips is to make sure you have all the necessary gardening tools. It's best to make a list of all the tools you need and get them beforehand to make your gardening tasks easier and more efficient.
If you're not sure where to begin with garden tools, below is a handy list of all the basic items you'll need as a beginner. This includes everything from hand tools for smaller garden tasks to long-handled tools for bigger tasks, along with necessary items to protect yourself while gardening. This list isn't all encompassing; however, this will get you started on your simplest garden needs.
Necessary Garden Tools For Beginners
Hand Tools
Hand Pruner
Hand Trowel
Watering Can
Gardening Scissors
Long-Handled Tools
Bow Rake
Digging Fork
Shovel
Water Hose
Gardener Protection
Gardening Gloves
Sun Hat
Knee Pads
Garden Kneeler Stool
---
6. Stay On Top Of Garden Maintenance To Keep Your Yard Healthy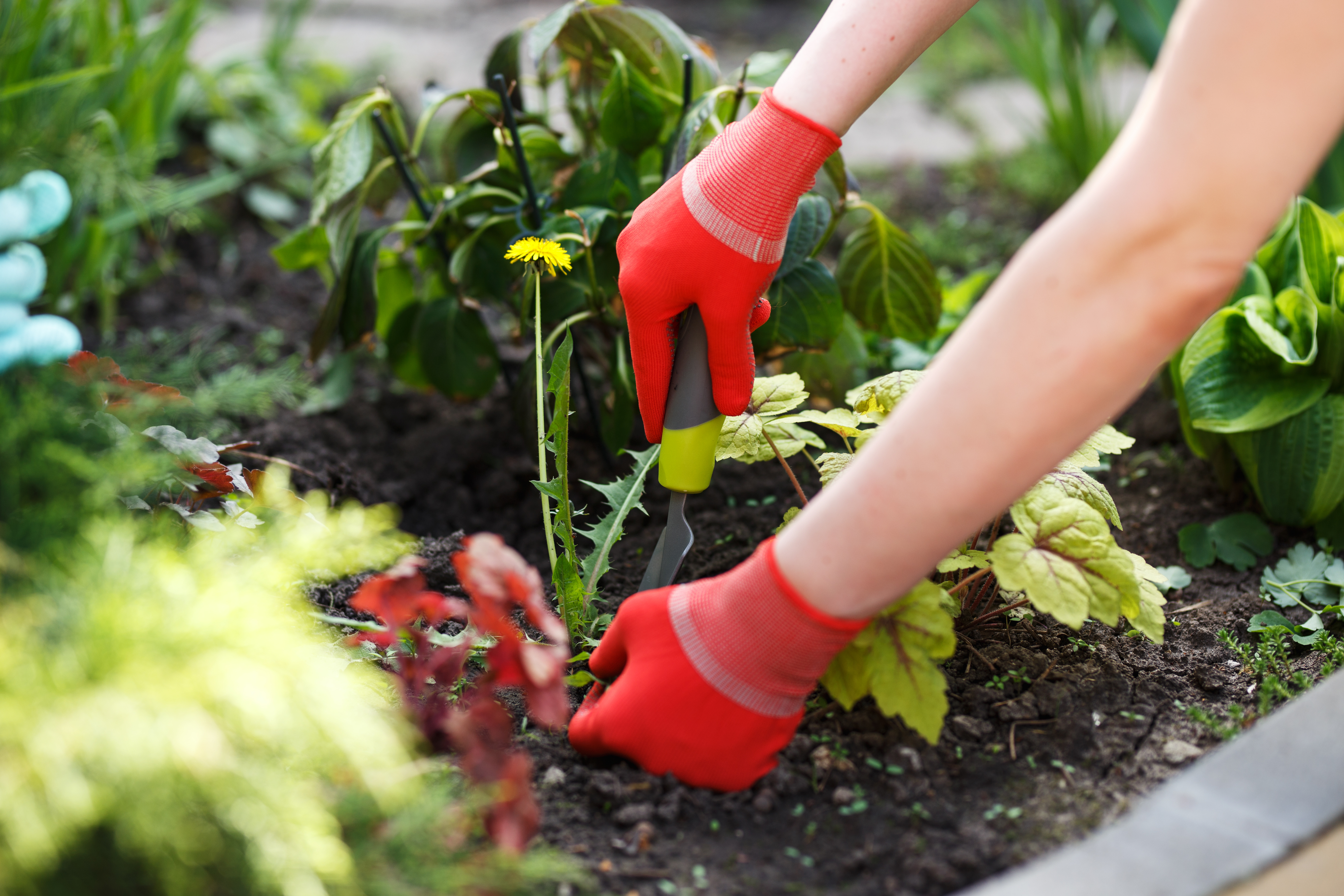 Once you start planting and growing your garden, it's crucial to stay on top of all the maintenance and care to assure a healthy and flourishing garden. Taking the time to consistently care for and be patient with your garden will save you the hassle of facing any issues later on.
Garden maintenance tasks will depend on the size of your garden and what you have growing in your garden. It helps to write out a daily task list for yourself, along with a long-term tasks list to keep throughout the spring season. Keep in mind that you may have to adjust some tasks according to the weather. For instance, if it rains a lot, you'll want to refrain from watering your flowers until it's needed. Once you begin your gardening routines, you'll get used to everything you need to get done. Here are some of the basic maintenance tasks you'll need to do:
Water the plants and flowers as needed
Pull weeds as soon as possible
Cut dead flowers and branches
Pick vegetables when ready
Add fertilizer
Watch out for bugs, pests, and animals and adjust accordingly to protect your plants
---
7. Start With Low-Maintenance Vegetables If You're Planting A Vegetable Garden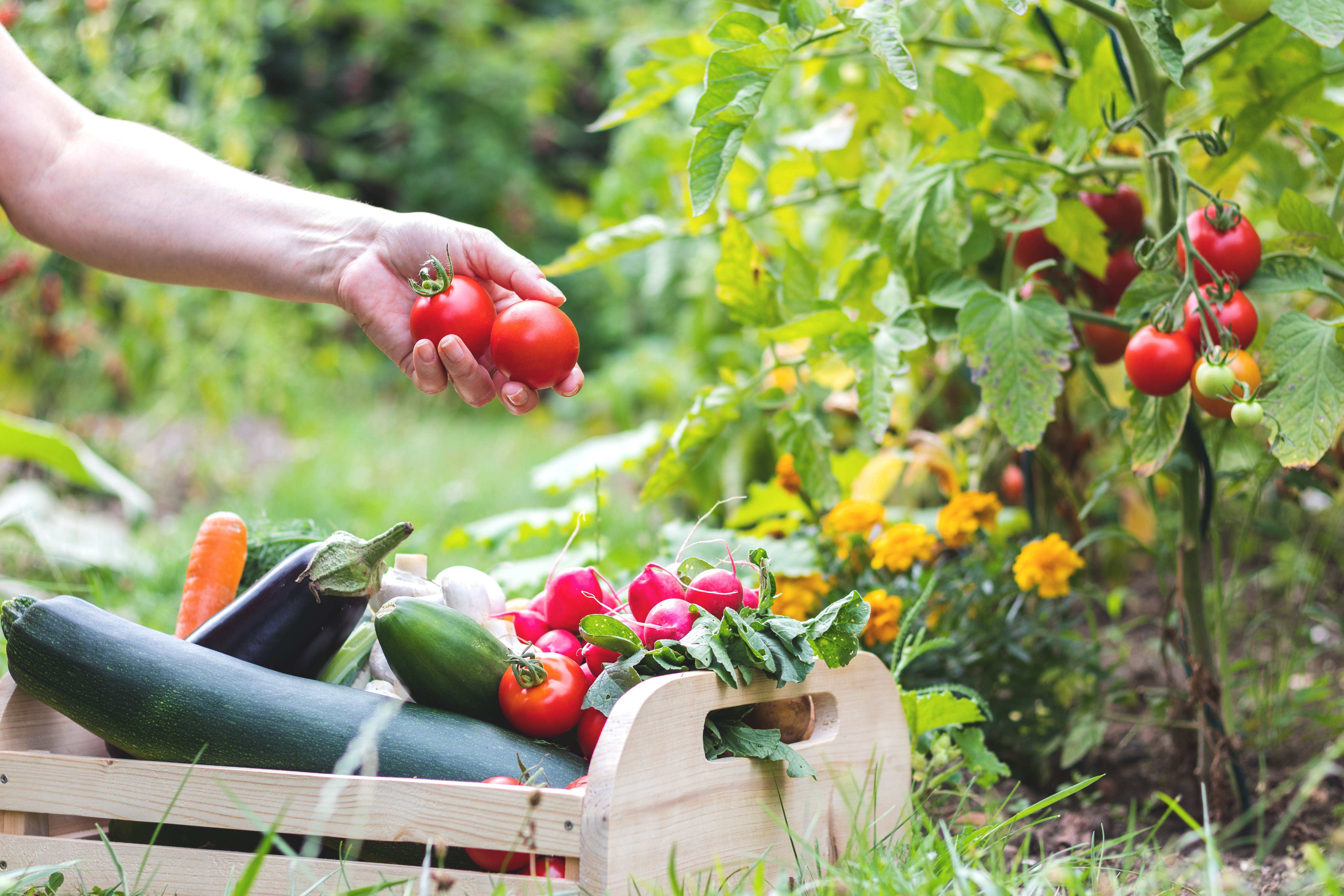 A vegetable garden is a great way to bring fresh and healthy food into your home. Growing your own vegetables means that you know exactly where they came from and you'll have the satisfaction of eating what you grew thanks to your own hard work!
Growing a vegetable garden can be possible for any skill level; however, much like the other beginner gardening tips on this list, it's best to start simple and minimal. Starting small will help you more easily maintain your vegetable garden, allowing for a higher chance of success. Start by planting the easier vegetables and herbs and move up to the next level when you're ready. As a beginner, it's also best to plant them in raised garden bed; this will make it easier to contain them and control them.
Easiest Vegetables To Grow
Plan your vegetable garden out in advance and decide on which vegetables you want to start with. Listed below are some of the easiest ones to grow due to minimal maintenance and simple care steps. Make sure to learn about the type of care each one needs, along with how to know when they're ready to be pulled.
Lettuce
Cucumbers
Carrots
Radishes
Green Beans
Bell Peppers
Tomatoes
Learn even more tips here: 10 Tips For Planting A Vegetable Garden
---
8. Keep Track Of Everything You Planted With The Help Of A Journal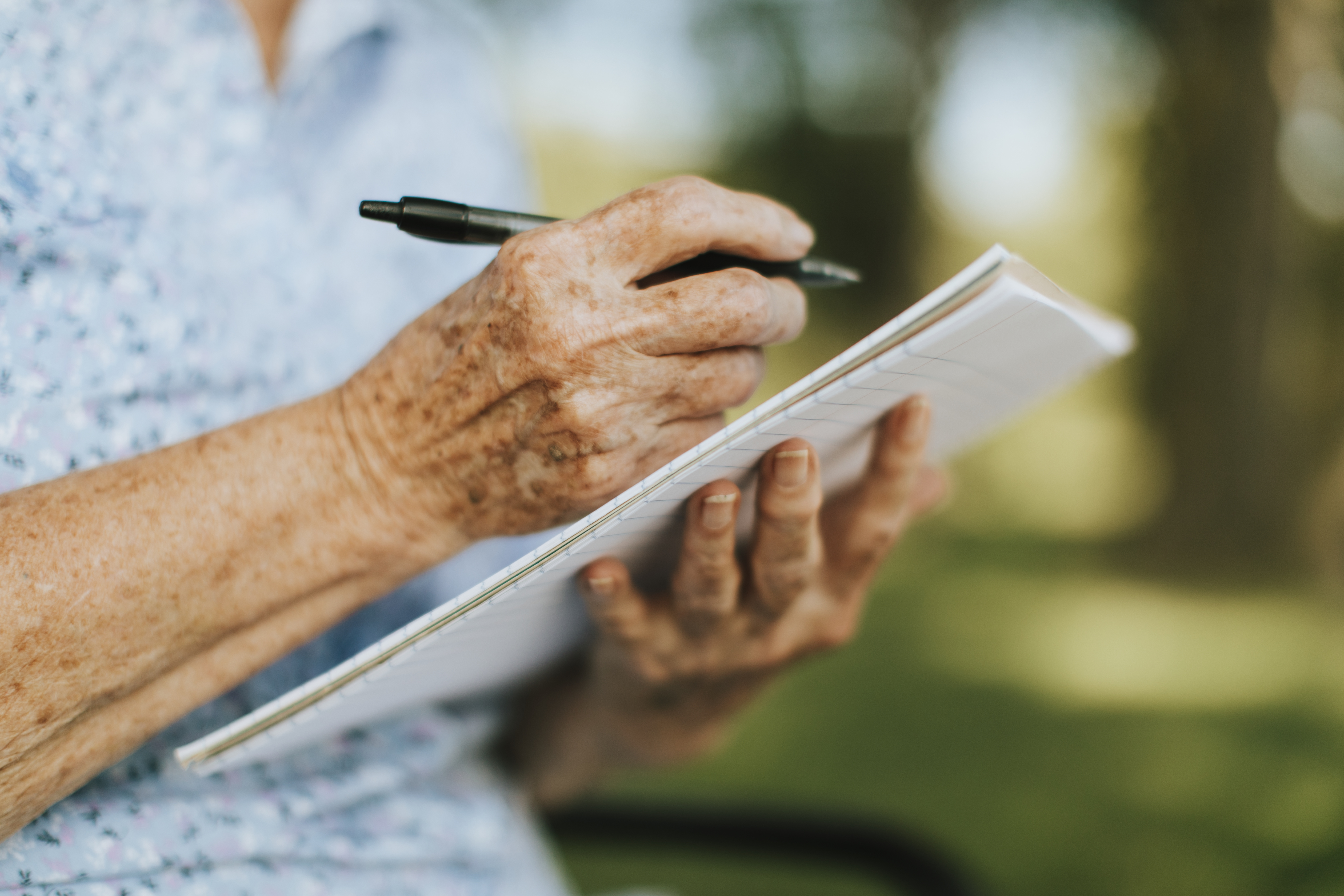 Once you've planted everything at the start of the spring season, you should write down a list of everything you planted to keep track. It's helpful to list these out on a map of your yard; however, a simple written list will work as well. Just be sure to make note of which areas of your yard everything was planted in.
These notes will help you keep track of the care and maintenance steps you need to take for each type of flower and plant. Knowing where each one was planted will allow you to keep track of the progress and understand what you need to do in each area of your yard.
The list will also help you throughout the seasons. You'll want to keep track of everything you plant because depending on the type of flower, you may be able to revive some of them by the time next year's spring comes along. Perennials will grow back each year, while annuals will not. Plan accordingly if you want to continue growing the same flowers year after year.
---
9. Be Patient With Your Garden & Continue Learning Along The Way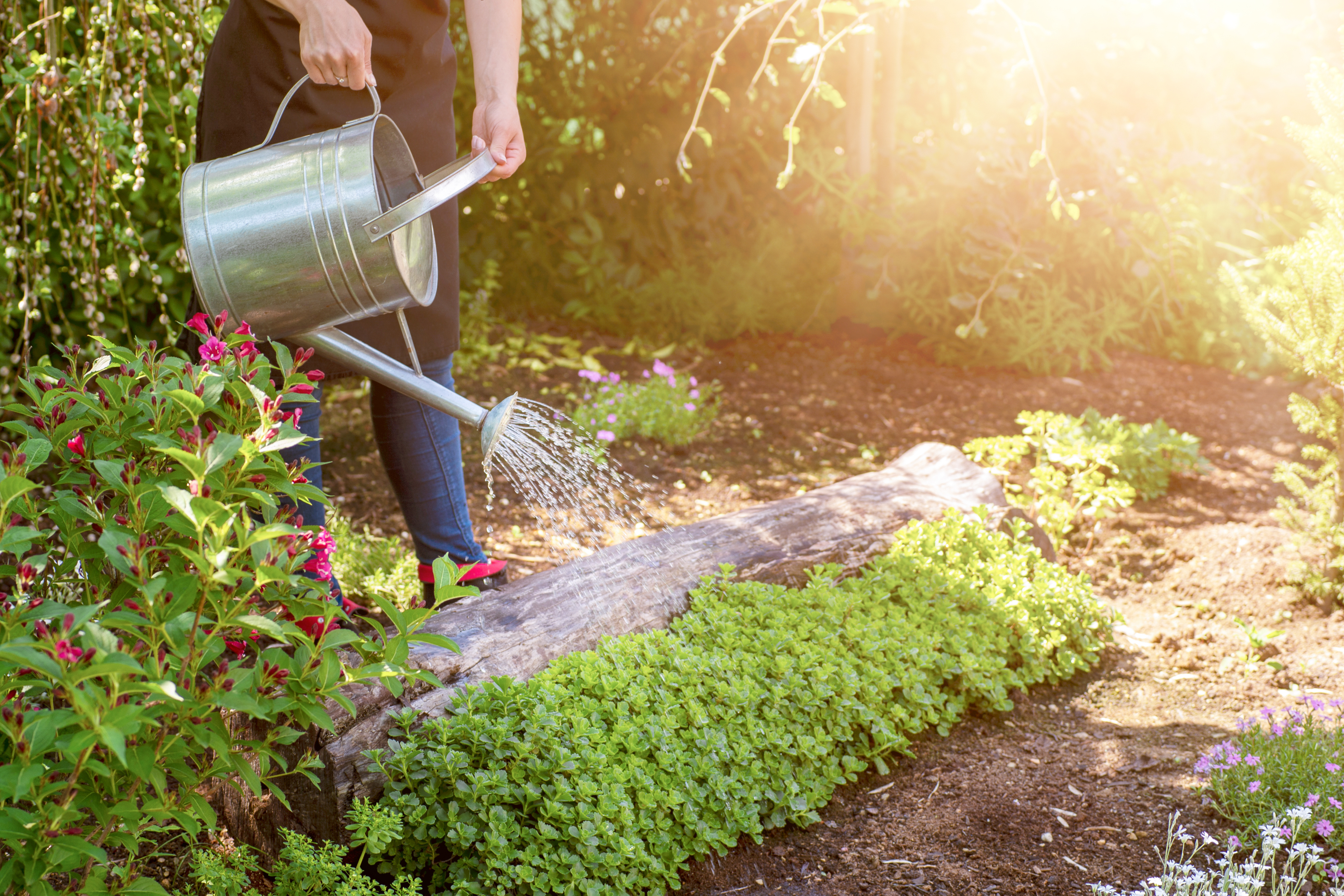 These easy beginner gardening tips will help you start a beautiful garden from scratch; however, you should always keep in mind that gardening is a continuous learning process. Be patient with your garden; if something goes wrong, you can learn from it and adjust when needed. Don't worry about getting everything perfect the first time.
If you really want to get into gardening, it's best to continue learning additional garden skills and tips as you go along. Learning more will help you become a better gardener and will eventually help you be able to grow more advanced plants and flowers. Whether you want to become a pro gardener or just want a fun hobby to do, learning extra gardening skills will make things much easier for you!
---
Now that you've learned some easy beginner gardening tips, visit our Garden Center to create your perfect outdoor space! Find live plants and flowers, outdoor decorations, garden tools, planters, solar lighting, and much more to make your garden feel complete.