Favorite Holiday Gift Ideas For Cats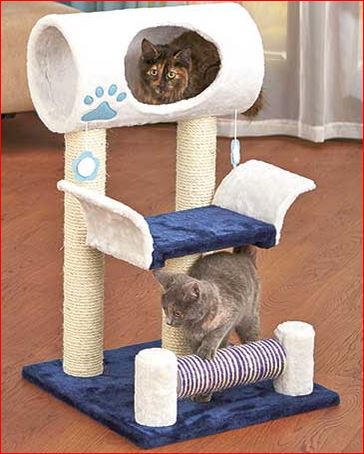 The holidays are right around the corner, and there's no better way to celebrate than showing your cat how much you love her! Thankfully, cats are easy to please—a few treats, the right toy, and a little attention from you makes for a happy holiday. Here are our favorite holiday gift ideas for cats.
Toys A busy kitty is a happy kitty! In addition to being fun, playing helps cats exercise. It gives them a way to let their inner predators out. Plus, playtime gives you the chance to bond. Work them into a frenzy with a Jaws Laser Collar Pet Toy. Interactive toys like Hide and Seek Pet Toys will keep them going for hours.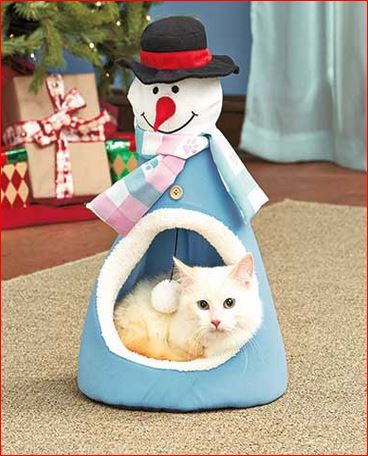 Bed Or Pet Cave Winter weather makes kitties want to curl up with you, but they still need a nap spot all their own. Give their snoozing seasonal flair with a Holiday Pet House. You can turn any sofa or chair into their special snuggle area with a quilted pet throw. In addition to being soft, it will protect the furniture from fur and damage.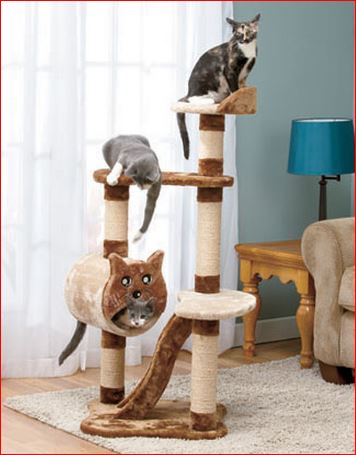 Scratching Post/Play Gym Even if your cats do not have claws, they instinctively feel the need to stretch and scratch. Give them a place to do that while they climb and explore with a play gym. In homes with more than one feline, the 4-Ft. Multilevel Cat Tower with Scratchers is essential. It ensures that every cat gets room to play and scratch. Give them three levels of fun with a Cat Tunnel Tower. A Complete Cat Play Gym has a sisal post and two dangling toys for them to swat at.
No matter what you decided to give your cat for the holidays, make sure to also include the present of your time. While your pet may seem very independent, even the coolest kitty likes a cozy lap to sit in from time to time. Give them some attention, and they will be purring in no time.