Guide to Upcycling Wooden Pallets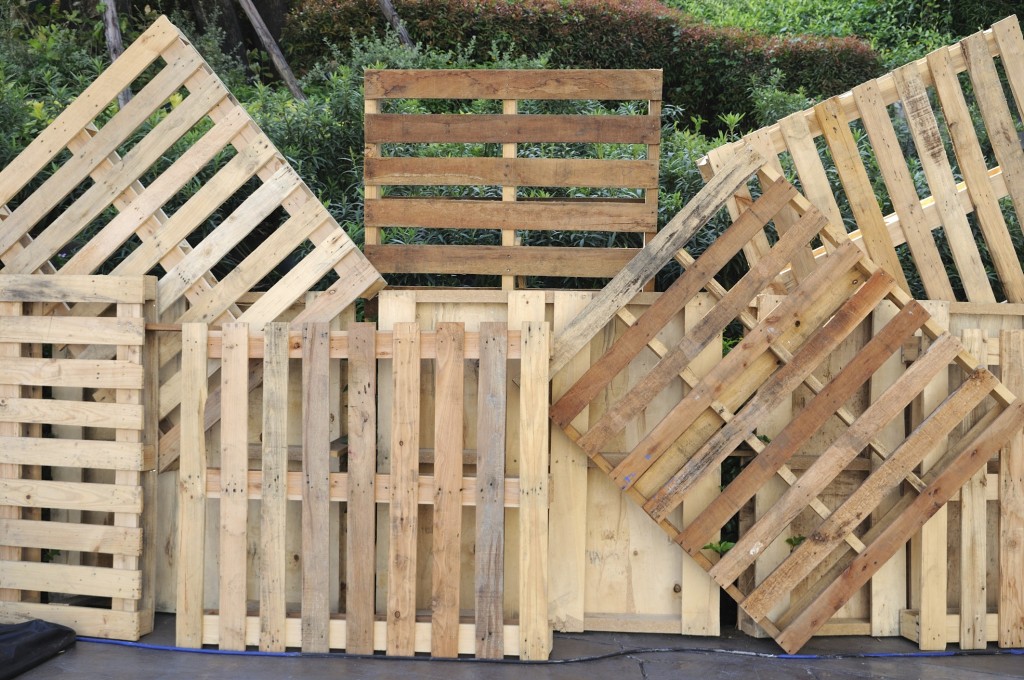 Wooden pallets: they're everywhere, they're free (or almost free) and they're versatile. Inside and outside they can be converted into inspiring and functional pieces of furniture. Here is a brief guide to upcycling wooden pallets .
Before You Get Started Wooden pallets are used for shipping; they keep items secure during long distance transit as well as in warehouses when goods are being moved by forklifts. They're very sturdy but discarded fairly quickly after use – making them the perfect material for upcycling. But, because they're cheap, discarded materials, working with them comes with pitfalls.
Selection Because they've traveled across the country and maybe an ocean or two, pallets have likely been exposed to chemicals and bacteria. When you're choosing palates from a pile, use your instincts. Don't take anything home that looks or smells terrible – it's probably not safe. Try to stick with the clean ones and look for stamps and markings to tell you if it's safe to use.
Preparation Scrub down the pallets with a strong disinfectant and soapy water to get rid of any bacteria lurking in the wood. Rinse it well. Bacteria grow in moist spots, so make sure it's completely dry before starting your project.
Dismantle They can be tough to take apart, but if you're willing to work with shorter pieces of wood, you can saw off the joints connected by nails and avoid the hassle of nail removal.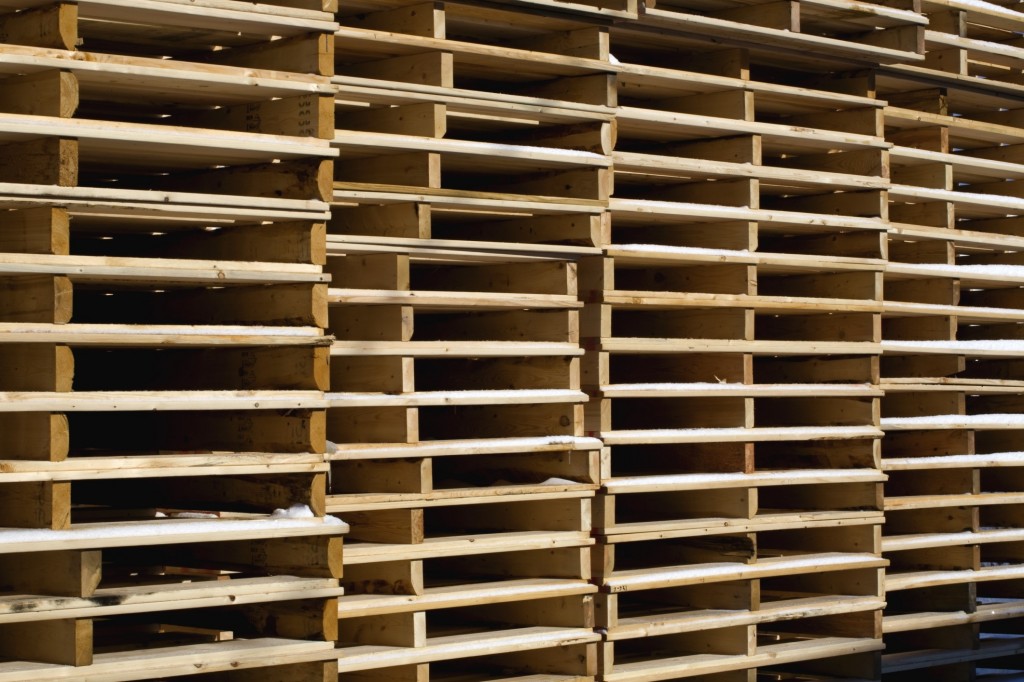 Outside Projects
Patio Furniture Pallets are sturdy enough to stand up to most of the elements which make them ideal for patio furniture. There's no limit on the size of outdoor seating. It can be as small as a single-seat bench or big enough to accommodate five people. Construction is minimal and requires few tools. The most thought you'll put into it is for the color of the cushions to finish off the furniture.
Gardens Pallets are a practical material for getting creative with gardens. If you just want a simple raised bed, it only takes about three pallets to put one together. With even less work and fewer pallets, you can turn a wall into garden; all you need is your garden supplies and finishing materials (landscape fabric, staple gun, staples, and sand paper) for the pallet.
Inside Projects
Beds If you're familiar and comfortable with platform beds, wooden pallets can be collected and fitted to make a bed in just about any size and shape you need. A drill and brackets are about as complicated as the accessories get to put together a durable bed frame.
Shelves Wooden pallets as shelves give a living room or bedroom a rustic quality when the texture is left untouched. But pallet wood is, generally, good quality – some are made with cherry wood or maple – so when the wood is sanded and finished, the product can be elegant.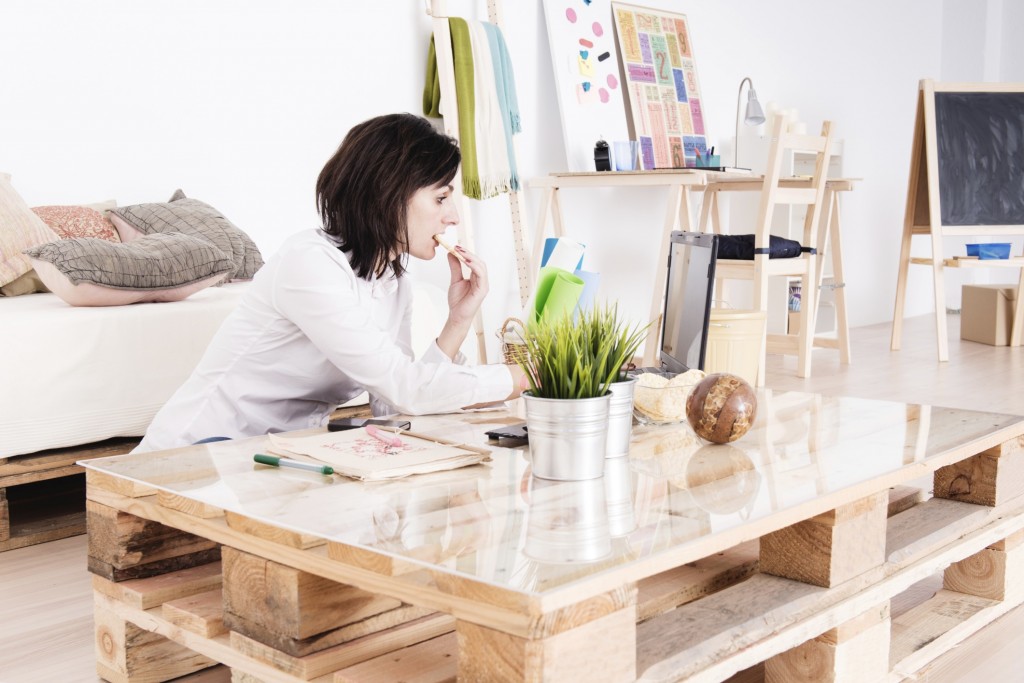 Tables Pallets can be transformed into tables of different sizes – an end table, a coffee table and even a dining room table. Because you're making it yourself, you can tailor the table for your needs – add compartments or drawers to make magazine storage or shelves to put books.
If you've never thought about upcycling pallets before, you will now. Even the least crafty people can turn out an original furniture design with the wooden pallet.  As your ideas about what you can make with them start to develop in your head, you'll start noticing how easy they are to find and once you get started, you'll find they're easy to work with, too.