How To Decorate With Primitive Style On A Budget
The primitive decor style features a vintage country aesthetic to make any space feel warm and welcoming. You don't necessarily need to spend a lot of money to get this rustic country look; with some simple shortcuts and crafts, you can create affordable decor. Here's how to decorate with primitive style on budget.
---
Craft Your Own Decorative Barn Stars For A Cheap Primitive Style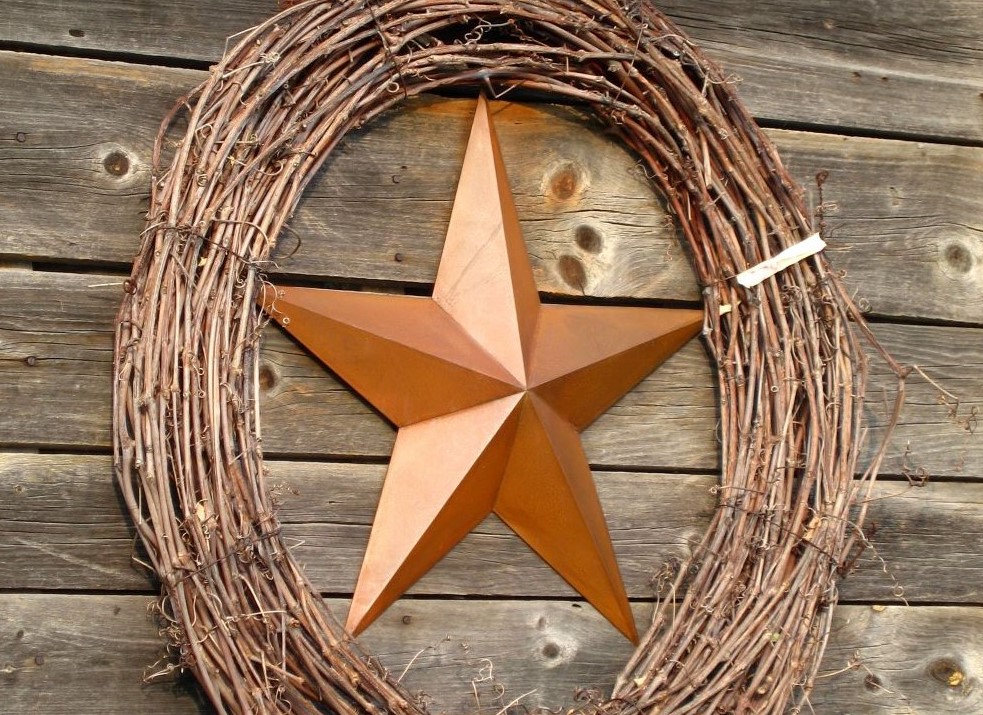 Barn stars are a common symbol seen in the primitive style because they give off a rustic and charming aesthetic. The star pattern can often be found on bedding, curtains, tablecloths and other linens, but can also be seen as wall hangings.
Making your own barn star wall hangings is an affordable way to incorporate the primitive style throughout your home. Crafting your own stars is also a great way to add variety to your walls and complement your room colors nicely.
Make DIY barn stars by finding wooden star shapes at your local craft store and painting them with rustic colors. If you'd rather get the metal star look, you can make stars out of empty soda cans and spray paint. Hang up your homemade stars on your living room wall, attach them to your headboard, or even hang them from a jute rope on your front door.
---
---
Use Gingham Fabrics To Make Chair Cushions & Other Primitive Accents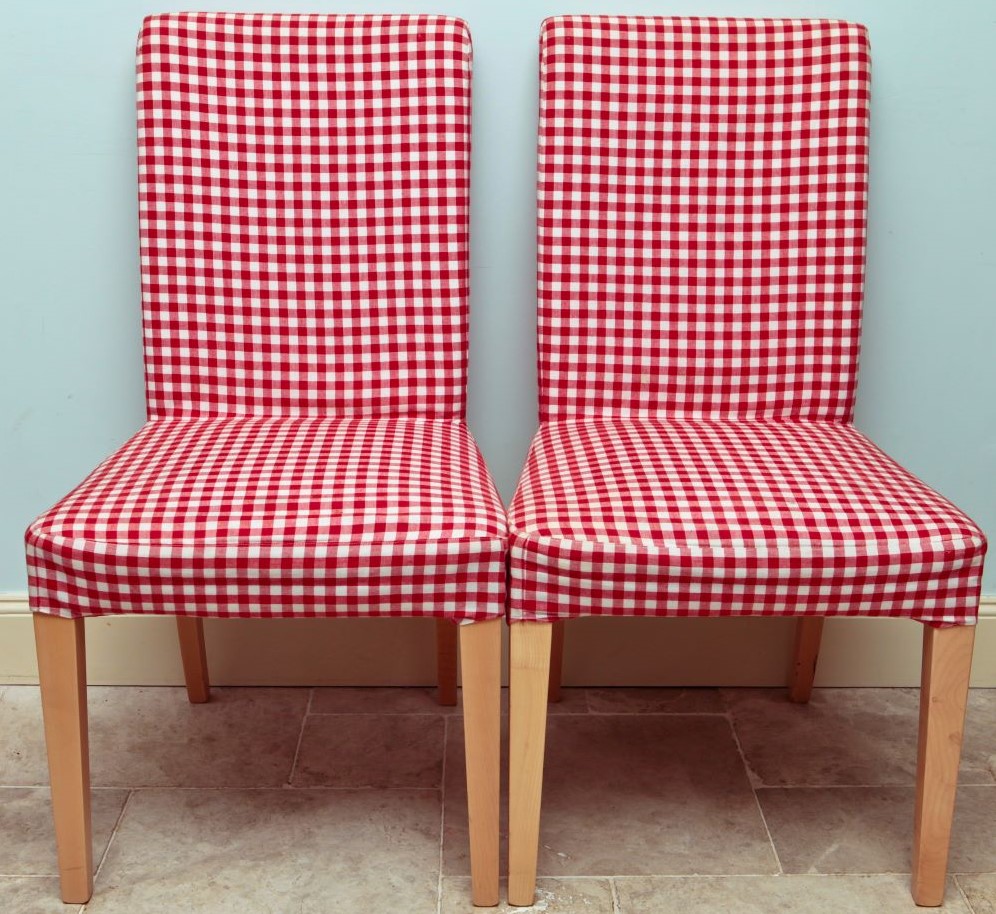 Gingham and plaid are some of the main patterns that are used in the primitive decor style due to their traditional and homey appearance. Warm and earthy colors such as red and beige will give you the ultimate primitive style; however, you can use cool toned colors to get a more modern look if preferred.
Instead of spending money on pre-made gingham decorations and linens, save money by making your own! You can find gingham, checkered, and plaid fabrics at your local craft store and make a variety of primitive decorations for cheap.
DIY Gingham & Plaid Decor Ideas
Re-upholster your dining room or kitchen chair cushions with gingham fabric.
Sew your own throw pillows with gingham or plaid fabric to decorate your couch or your bed.
Create a simple and quick wall hanging by framing a large cut-out piece of gingham fabric. Iron on a country themed sentiment for an added detail. This would look great as a defining piece in your living room.
---
---
Paint & Distress Your Own Furniture For An Affordable Primitive Look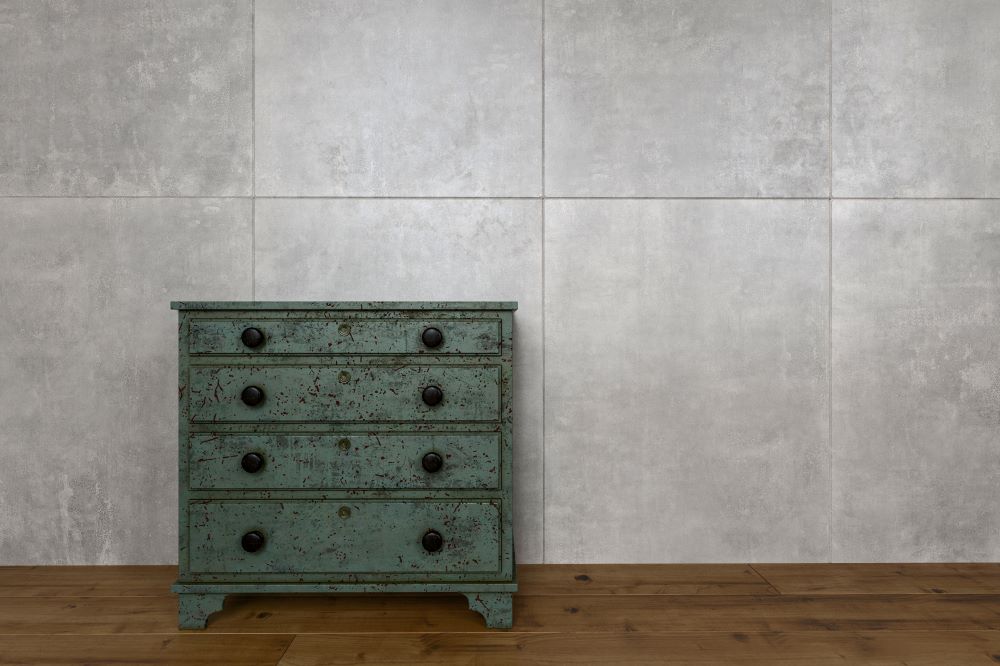 Distressed wood, faded paint, and galvanized metal are all aspects of the primitive decorating style. They add to the rustic and homey look and can make any room feel more inviting. You can get the distressed style through furniture, wall hangings, and decorative accents.
To get the distressed look for less, you can do it yourself! Using two different colored paints and a damp cloth or rag, you can instantly transform any of your furniture into a distressed primitive style. *Note: this method can also work on any decorative accents as well, like picture frames!*
How To Distress Your Own Furniture For A Primitive Style
Paint your piece of furniture with the bottom layer color. Let it dry completely, preferably overnight.
Once dry, paint your second color on top.
Only allow the second layer to sit for several minutes; it should NOT be anywhere near dry.
Take a damp rag or cloth and start distressing in different areas, allowing the bottom color to pop through.
Once you achieve the look you want, let it dry completely overnight.
The next day, seal it with a top coat and you're done!
---
---
Reuse Old Doors & Shutters As Unique Primitive Decorations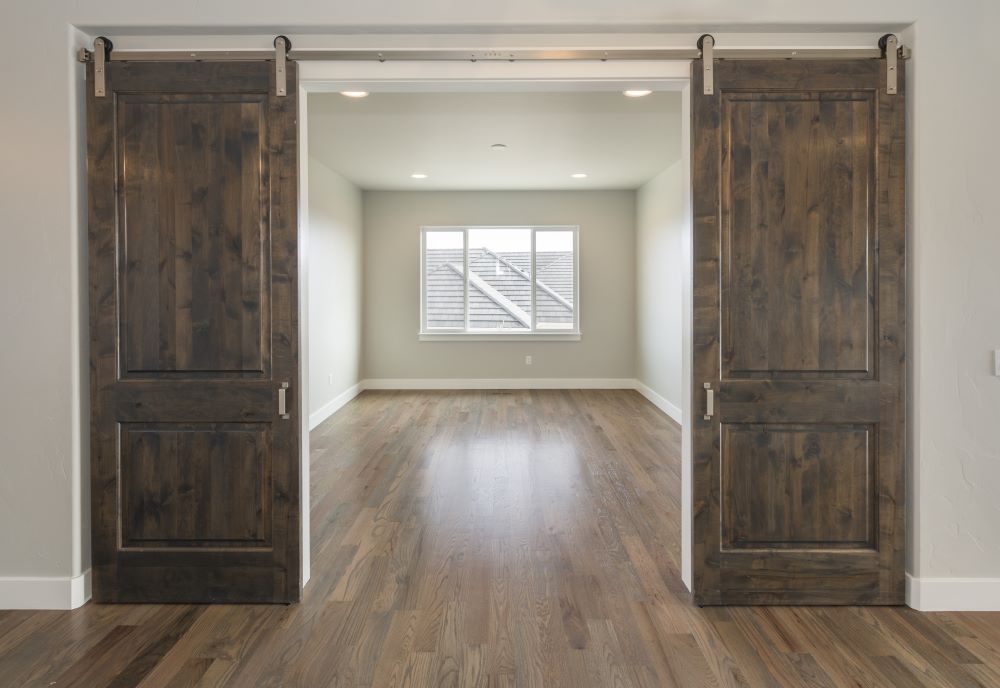 Re-purposing old items can give you the perfect charming element that you want when it comes to the primitive decor style. This is a great way to get an affordable primitive style look while still making it appear authentic!
Items To Re-Purpose For Primitive Decor
Window Shutters & Panes
Barn Doors
Wooden Ladders
Re-purpose old barn door by making them into sliding doors to separate rooms, paint and decorate old window panes and shutters to create unique wall hangings, and revamp old wooden ladders to use as primitive shelving. Get creative and have fun!
---
---
Use Mason Jars To Make Primitive Lighting & Accents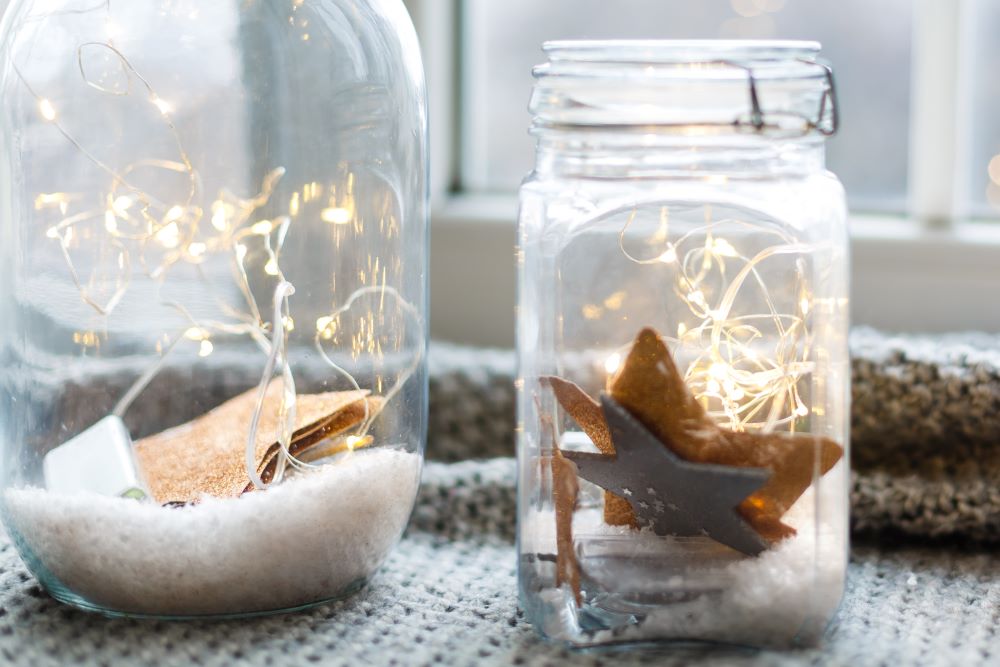 A great way to get the primitive style for cheap is to use mason jars and old tin cans for lighting, decorative containers, and small DIY accents. There are so many different ways you can create primitive decor with mason jars from the craft store or empty jam jars from your home!
Mason Jar Primitive Decor Ideas
Put fairy lights and felt stars inside of mason jars and use them as lamps in your living room or on your bedside table.
Turn mason jars into soap pumps and decorate the outside with burlap or primitive patterns.
Paint the outside of mason jars with black chalkboard paint and use them to store different spices on your kitchen counter top. Label each one with white chalk paint.
Paint mason jars to use as flower vases. Make sure to include primitive and country sentiments on them such as "Faith" and "Home", along with country stars or the gingham checkered pattern.
---
---
Looking to transform your home into the primitive style? Shop our selection of Primitive Country Decor to find affordable and unique primitive decorations and Americana home accents!
---
Want to learn more about transforming your home with primitive style? Check out How To Decorate Your Home With Primitive Country Style to learn more!