How To Give The Perfect Christmas Hostess Gift
It's common courtesy to give the hostess a gift when arriving for Christmas dinner or other holiday events. While wine is a great go-to gift, it doesn't have to be the only gift to give a hostess. There are many different types of gifts you can give them to show your appreciation. If you're looking for more ideas and inspiration, here is a quick guide on how to give the perfect Christmas hostess gift.
---
Give The Hostess Food Gifts For A Quick Christmas 'Thank You'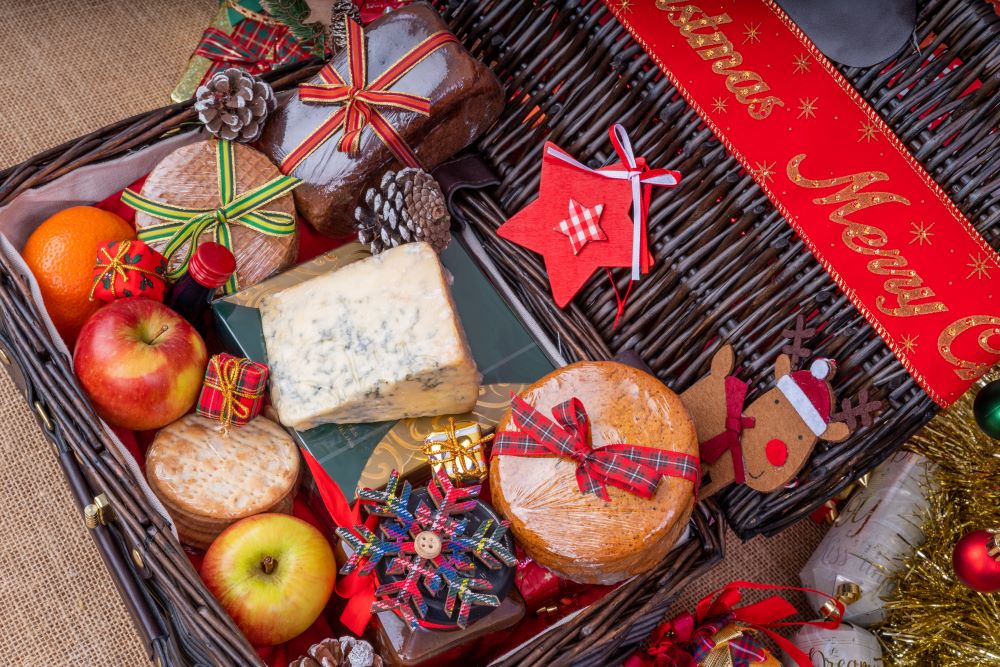 If you're looking for a simple go-to Christmas hostess gift ideas, you can never go wrong with food or drink gifts! These types of items make great gifts for a hostess that you don't know very well or one that doesn't have many specific interests. A food or drink gift is a nice way to say "thank you for inviting me" and to show your appreciation for them hosting the Christmas event.
Food gifts are fairly simple to pick out because many foods are universally enjoyed. Whether you give them a food gift bag or a simple food item, they'll appreciate the gesture. Here are some great food gift ideas that anyone would love to receive:
Box of chocolates or candy gift bag
Fruit gift basket
Set of gourmet pasta and sauces
Cheese sampler gift set
Gift box of snacks from around the world
In addition to food gifts, drink gifts are also very fitting to give to a hostess. Whether it's an alcohol themed gift or a warm winter beverage, these drink gifts will be received well. Here are some drink gift ideas to give a hostess:
Bottle of wine or other alcoholic beverage
Sampler set of coffee, hot cocoa, or apple cider
Cocktail mixer gift set
Christmas 2020 Hostess Gifts: LTD's Featured Food Gifts
---
---
Bring A Side Dish Or Dessert & Give The Hostess The Serveware As A Gift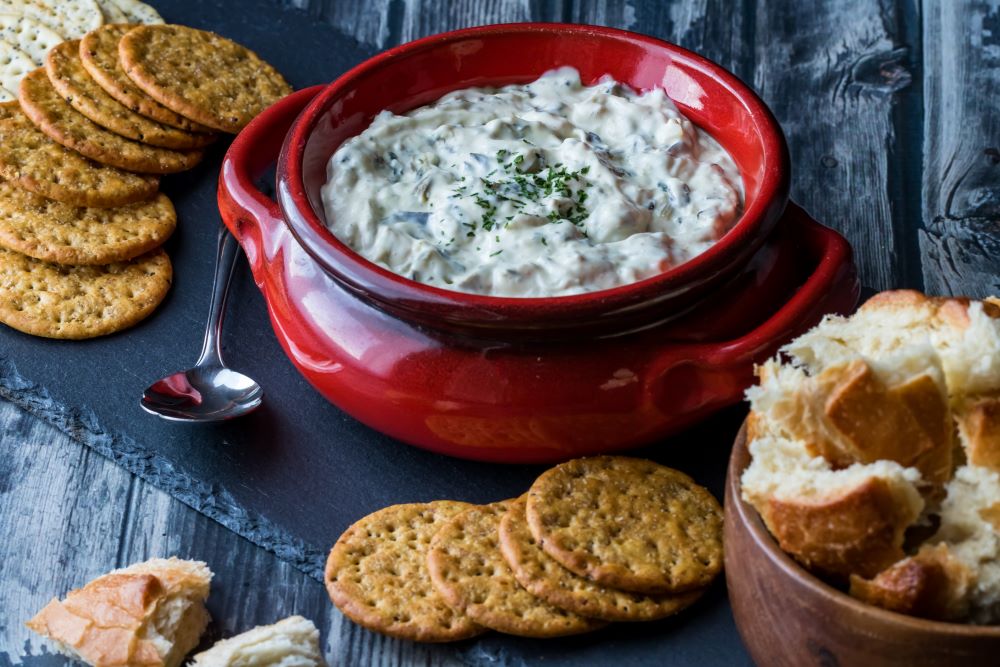 As a proper guest of a Christmas dinner or any holiday event, it's nice to bring a side dish or dessert to contribute. While this is generally good etiquette, always make sure to ask the hostess if they want you to bring food or not. They usually have the dinner and food mapped out for the night, so they may or may not need you to bring something.
If they do want you to bring a dish, you can use this as an opportunity to give them a thoughtful gift. Buy a nice serving dish for them and use it for the food you're bringing. Let them know that they can keep the dish as a gift from you. (Bonus: you can even offer to wash the dish at the end of the night).
This type of gift can be especially meaningful if you're giving it to someone you know pretty well. Give them a personalized dish with their name on it or one with a sweet sentiment on it. That way, they can use the dish for years to come and they'll always be reminded of the kind gesture.
If you aren't bringing food to the event, you can always give them some other types of dishes to add to their kitchen. For example, personalized wine glasses or beer glasses are great Christmas gifts to give a hostess.
Christmas 2020 Hostess Gifts: LTD's Featured Serveware Gifts
---
---
Give The Hostess Scented Candles To Light During Christmas Dinner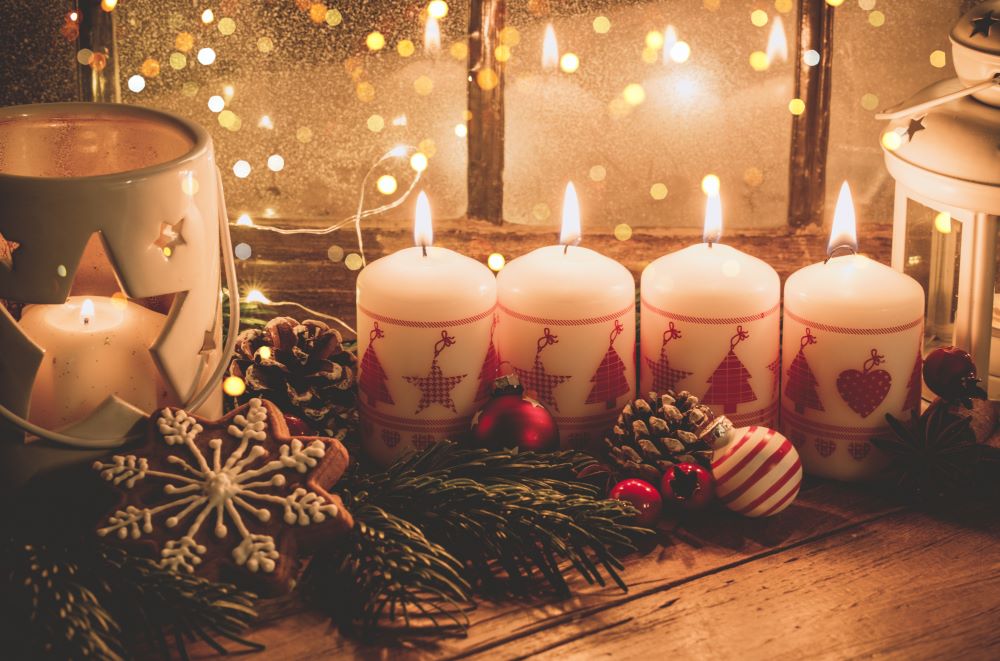 Candles and other scented items a great Christmas hostess gifts for almost anyone. If you give them candles as a gift, they can get use out of them right away – they can light them during Christmas dinner!
Holiday scented candles are a good go-to because it'll fit in well with the theme of the night. Consider candles that emulate scents such as pine, cinnamon, gingerbread, hot cocoa, crackling fireplace, roasted chestnuts, oranges and cloves, and other classic Christmas scents.
In addition to candles, you can also include decorative candle holders as part of the gift. While candles will eventually be completely used up, candle holders can be used for a long time. Give them holiday themed candle holders that they can use each year for Christmas or give them neutral candle holders that they can add to their everyday decorations.
You can also give them other Christmas scented gifts such as essential oils with a diffuser or a beautiful selection of potpourri. Anything that incorporates the cheerful and nostalgic scents of the holidays can make a lovely gift!
Christmas 2020 Hostess Gifts: LTD's Featured Candle Gifts
---
---
If You Know The Hostess Well, Bath & Beauty Items Make Excellent Christmas Gifts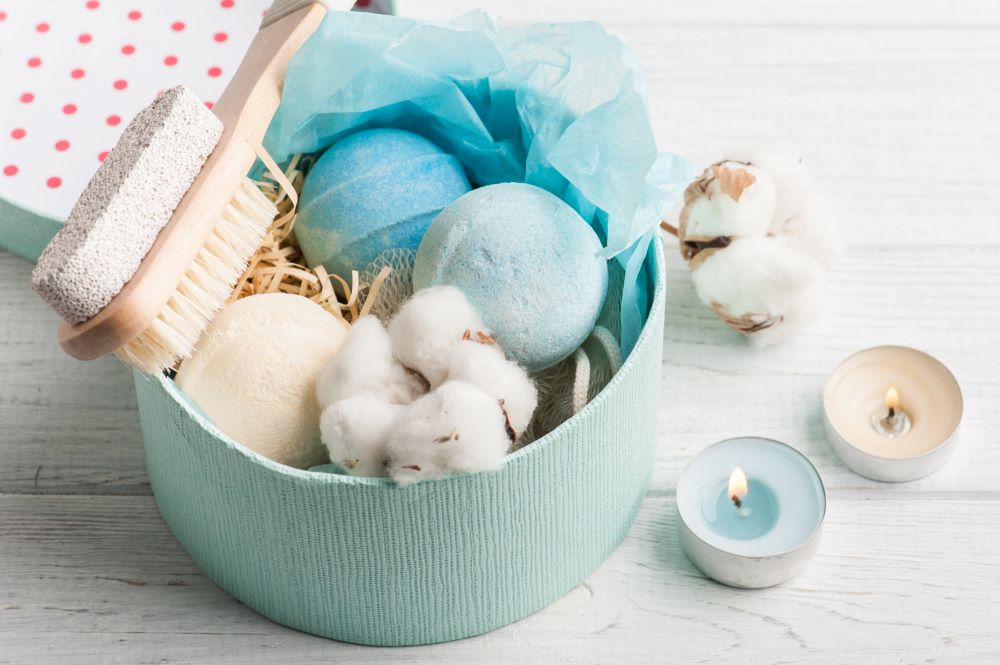 Any hostess will be stressed out and tired by the end of the event; they deserve some nice rest and relaxation! This is why spa and beauty items are the perfect gift idea for a hostess. They'll appreciate the kind gesture and they'll have something nice they can use anytime they want.
These types of gifts are especially nice for people that you know pretty well. It's easier if you already know their favorite types of items so you can give them something they'll be sure to love. For instance, if you wanted to get them a lotion or soap set, it would be helpful to already know what scents they like so that way you can give them something they'll use.
There are so many different types of spa and beauty items that can make great gifts for a hostess. Depending on their specific interests, they may enjoy one of these gifts:
Soap bar gift set
Bath bombs or other bath essentials
Perfume
Makeup gift set
Skincare gift set
Christmas 2020 Hostess Gifts: LTD's Featured Beauty & Spa Gifts
---
---
Looking for even more Christmas hostess gift ideas? Check out our Holiday Headquarters to find gift ideas for everyone on your list, along with Christmas decoration inspiration, incredible deals, and much more!

---
Read Next: 7 Thoughtful DIY Christmas Gift Ideas
Follow my blog with Bloglovin