7 Fun Pet Gift Ideas For Christmas
When you're creating your Christmas shopping list, you can't forget about your furry friend! Getting a Christmas gift for your cat or dog is a fun way to give them a little extra love this holiday season. From beds and blankets to toys and more, here are 7 fun pet gift ideas for Christmas.
---
1. Quilted Plaid Thermal Pet Beds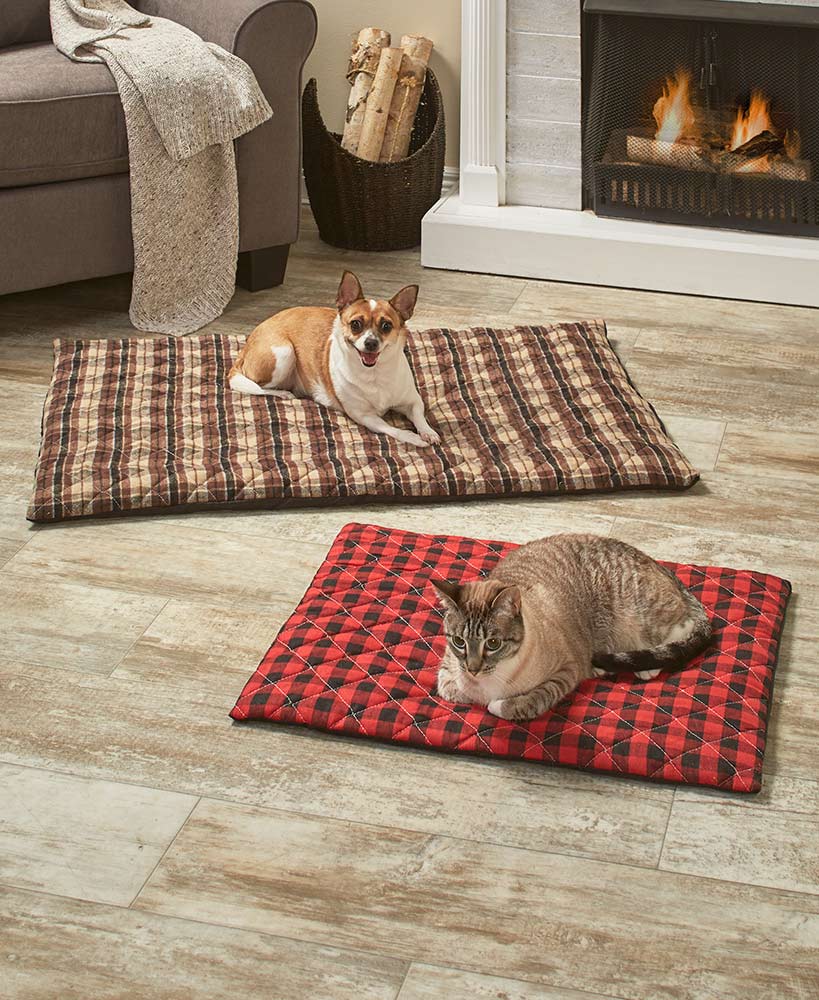 Why Your Pets Will Love It
The thermal pad inside of the bed will keep them warm during any cold night
They'll be intrigued by the fun crinkling sound the bed makes when they move around
Both cats and dogs will enjoy this plaid bed
Why You'll Love It
The quilted pattern will blend in nicely with any home decor in the living room
It's small enough and won't take up too much space
Review Spotlight
"I bought this for my cat and she absolutely loves it! She sleeps on it all the time, and when she is in a playful mood, she actually plays with it! It does make a "krinkle" sound (like some cat toys do) and she seems to like that! I'm so happy that I purchased it for her!"
---
2. Spot™ Snuggler™ Ultra Soft Pet Blankets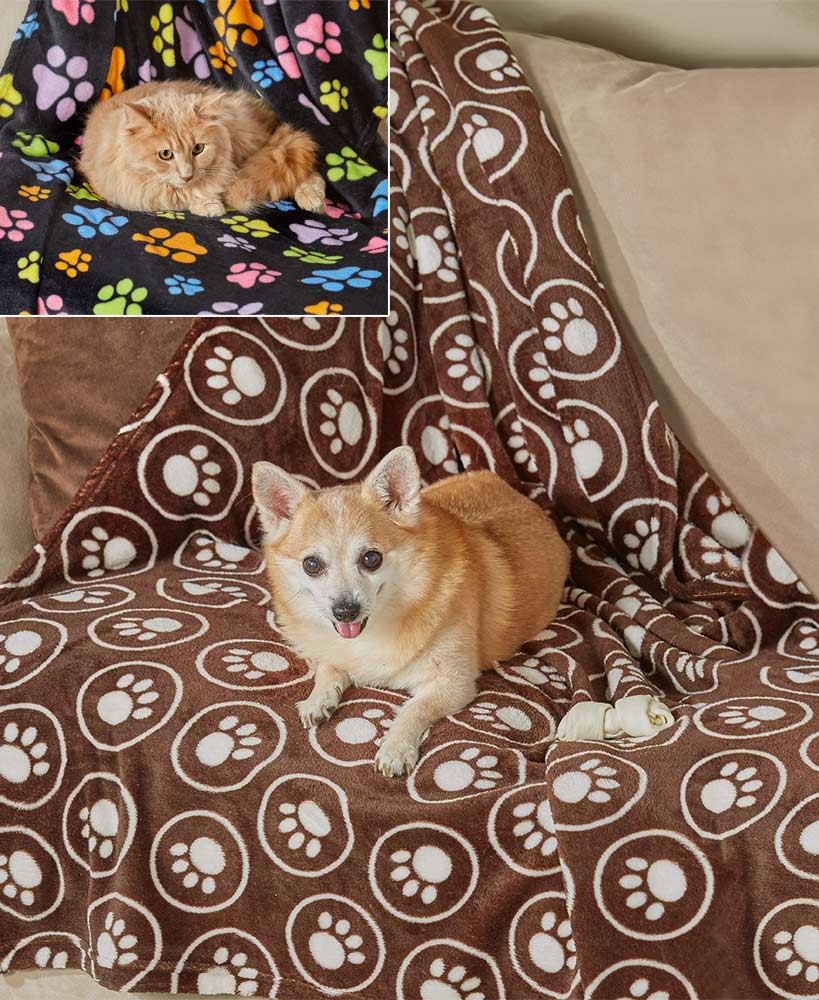 Why Your Pets Will Love It
The fleece throw is soft and comfortable for both cats and dogs
It's a nice sized blanket for almost any sized pet to stay warm and cozy
Why You'll Love It
The blanket comes in cute pet-themed patterns
You can easily put it on furniture, in the car, in pet beds, crates, and anywhere else for them to use
Review Spotlight
"My mom is just tickled pink with the colorful paw prints and how well the blanket spruced up our worse-for-the-wear big dog bed."
---
3. Plush Donut Pet Beds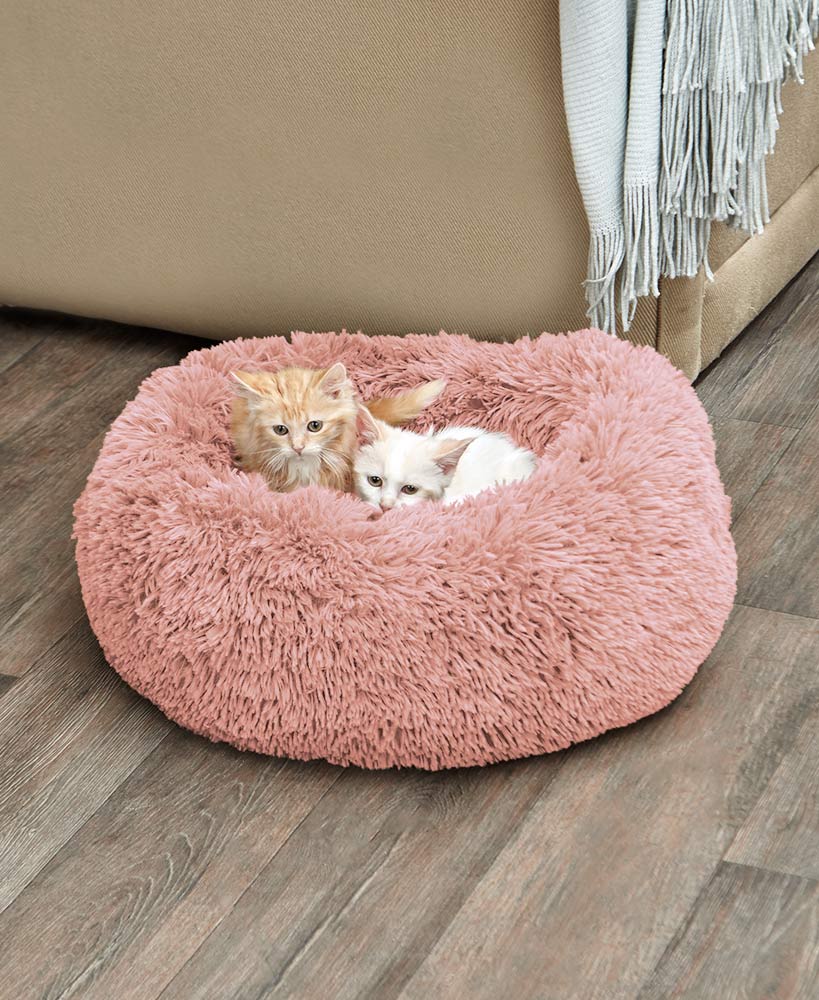 Why Your Pets Will Love It
It's the ultimate cozy bed for any small cat or dog
They'll feel secure and safe when curled up in the middle of the donut bed
Why You'll Love It
It comes in 3 different colors to choose from
It looks charming sitting in any room and doesn't take up too much space
Review Spotlight
"If you have a cat you know you are taking a chance, you don't know if they will like or use. Our cat uses it every day. She's a full grown cat and it's so fluffy she sinks into it and when you walk by all you see is a pair of eyes and ears. Well worth it."
---
4. "The Dog" Pillowcase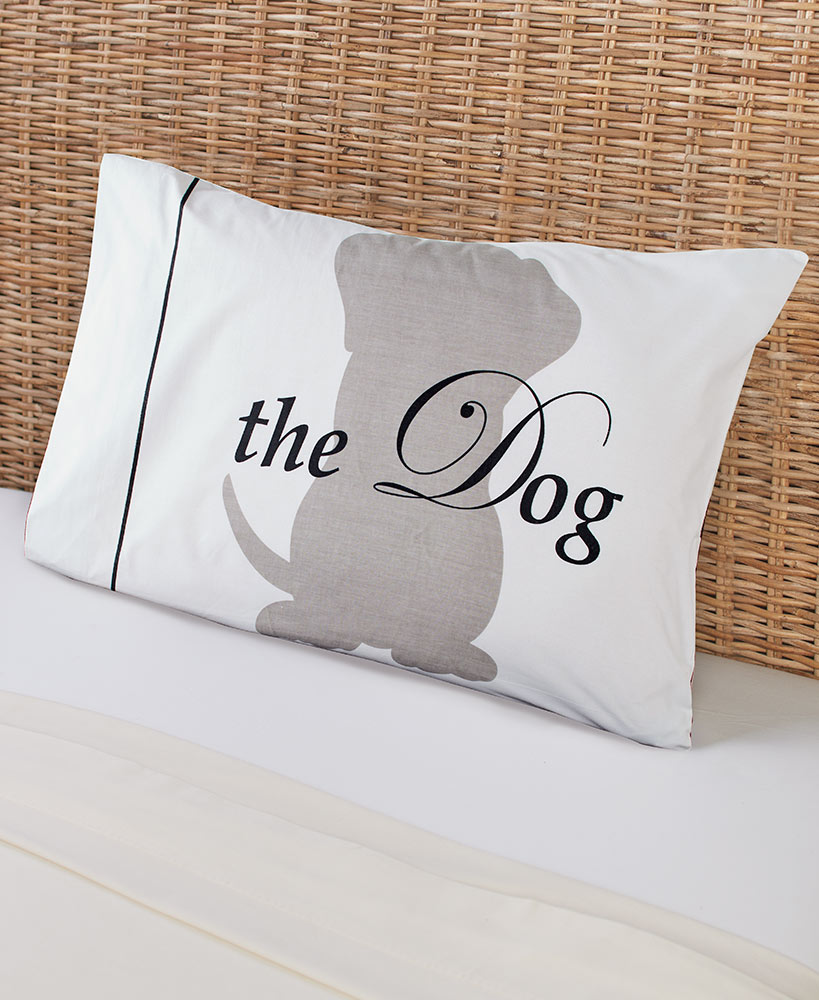 Why Your Pets Will Love It
Your dog will feel comfy and cozy with his or her own pillow
The pillowcase is soft and comfortable; any dog will love sleeping on it
Why You'll Love It
It's a fun and quirky addition to your home decor that will always give you a smile
The neutral colors will match with any bedding
Review Spotlight
"Thought it would be silly since one of our dogs keeps taking one of my husbands pillows. So hubby thinks it funny now he has his own pillow case for the pillow."
---
5. Lick Lick Pad™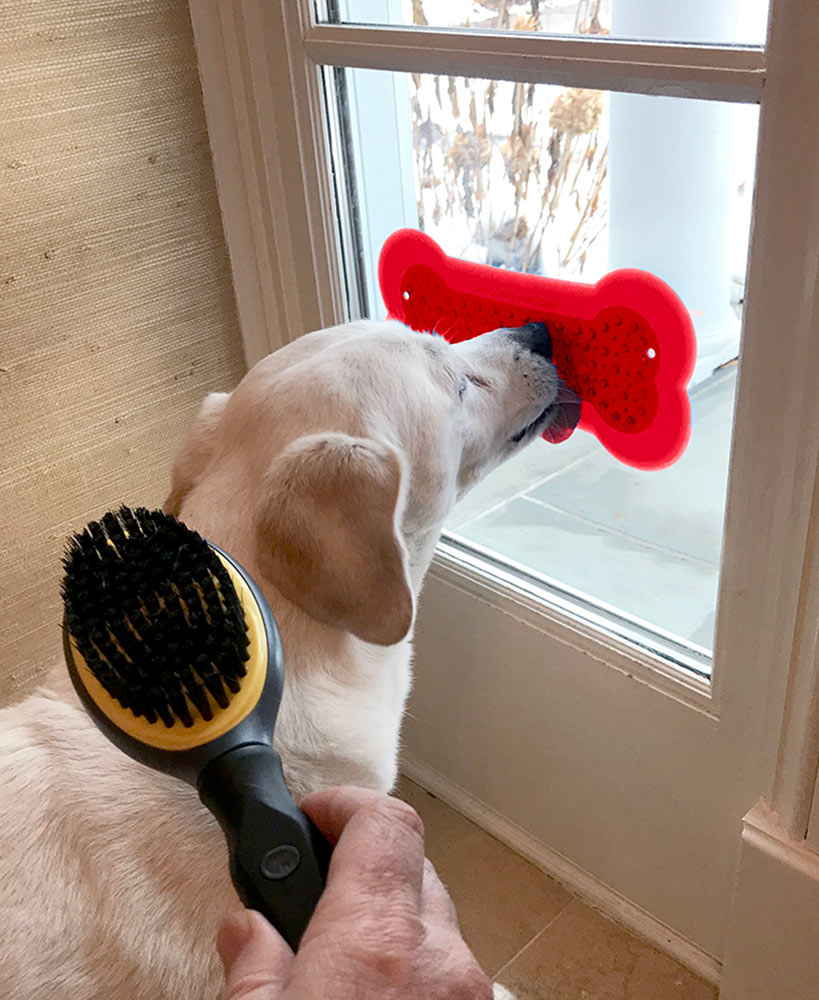 Why Your Pets Will Love It
They'll enjoy getting a delicious treat whenever you put this pad up
The pad will give them a relaxing distraction to keep their anxiety down
Why You'll Love It
This pad will easily distract your dog, making it easier to brush them or bathe them
It sticks to any smooth surface without adhesive, making it convenient to use anywhere
Review Spotlight
"My Bichon puppy loved it. I attached it to the bottom of the refrigerator and had put peanut butter on it, she went crazy and didn't stop 'til all the peanut butter was gone!!"
---
6. 2-In-1 Pet Ottomans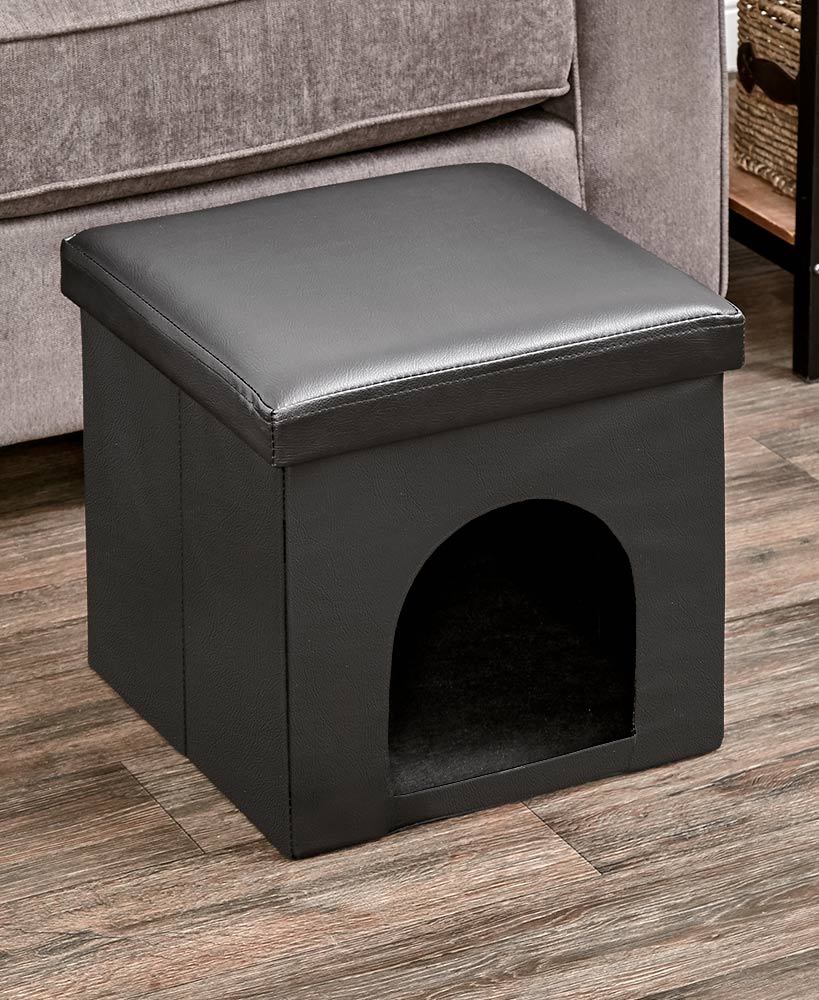 Why Your Pets Will Love It
They will feel comfortable and secure when hiding inside of the ottoman
It's a cozy little house for any small cat or dog
Why You'll Love It
The ottoman doubles as a decorative piece in your living room
It also acts as a footrest for you; you and your pet will both be comfortable and relaxed
Review Spotlight
"Bought this item for myself and my fur babies. Both kitty and dog love it! The footstool feature is great for me as well."
---
7. 3-Pc. Pet Bed Gift Set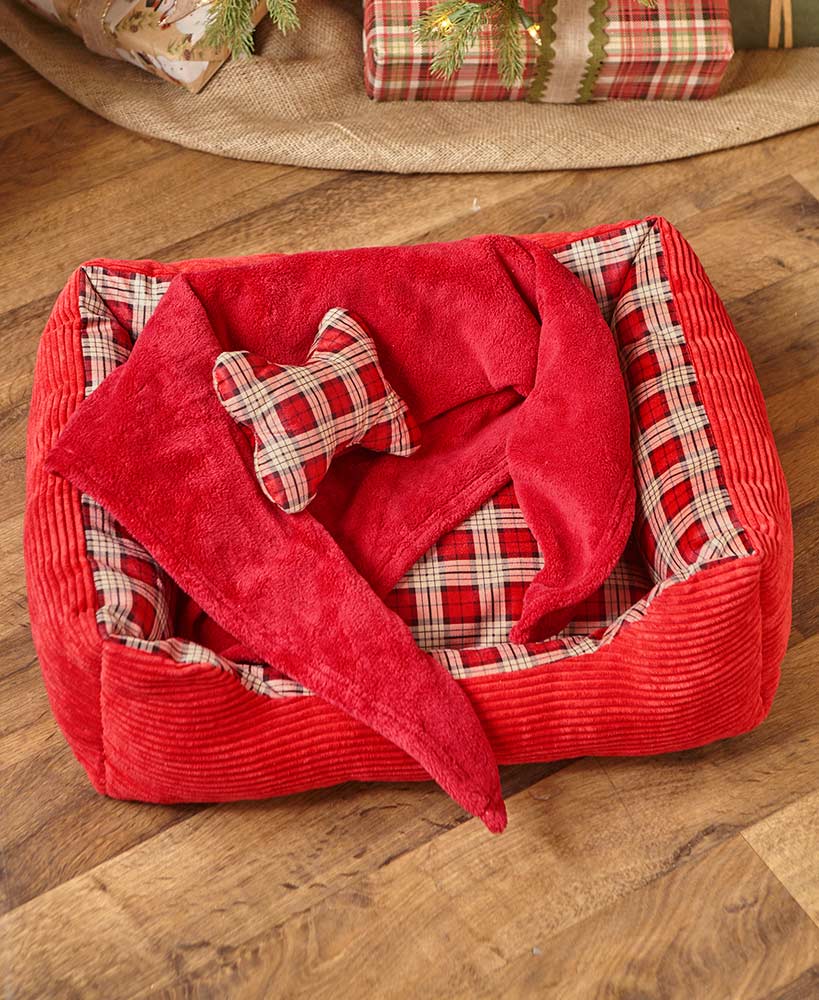 Why Your Pets Will Love It
The bed and blanket are made of soft materials to keep them cozy and warm
The toy makes a fun squeaking sound that will keep them entertained
Why You'll Love It
With a bed, blanket, and toy all in one, you're getting an exciting combo deal
The plaid pattern will look nice with any home decor and not take up a lot of room
Review Spotlight
"I actually bought this so I could give the pet bed to my cats, I'll give the blanket and toy to one of my dog friends. Well worth the money, the bed is nice and fluffy, good price, you couldn't pay this little for 3 items separately."
---
Looking for more pet gift ideas for Christmas? Visit our Holiday Headquarters to find gifts for everyone on your list, pets included! Find affordable gift inspiration, Christmas decorating ideas, and much more.

---
These pet gift ideas make great additions to these 12 Gifts To Give Dog Lovers This Christmas!
Follow my blog with Bloglovin