10 Best Christmas Gift Ideas For Teachers
Christmas is a wonderful time of year to spread joy and show people some much needed appreciation! Teachers put in a lot of work and dedication during the school year; give them something special that they'll admire. Here are 10 Christmas gift ideas for teachers who deserve a lot of love and appreciation.
---
1. School Supplies That Teachers Will Find Useful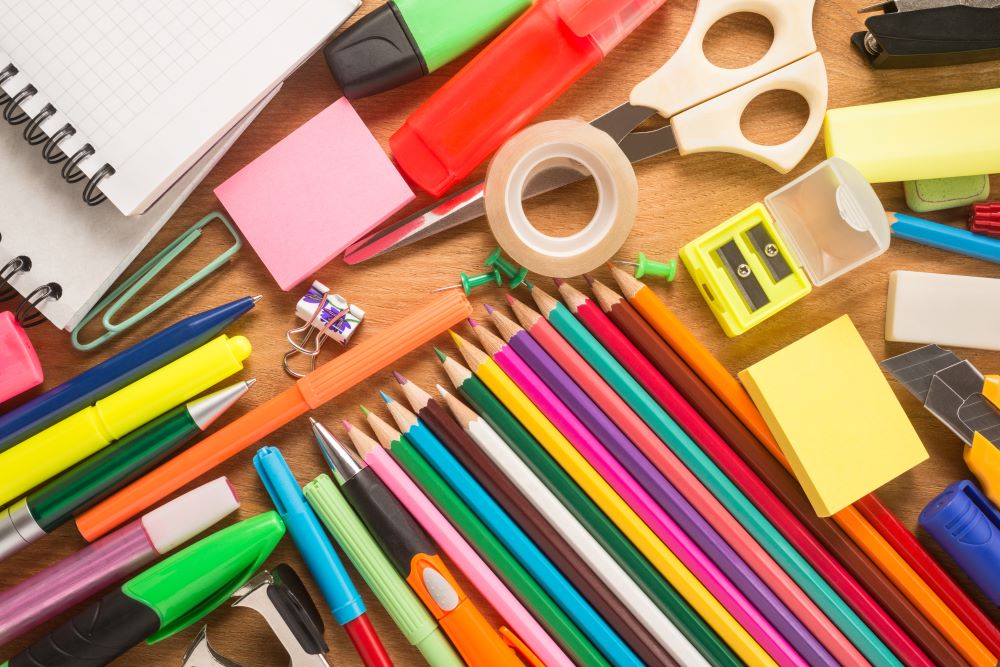 School supplies are some of the best Christmas gift ideas for teachers because these are items that they'll get a lot of use out of. They'll surely appreciate receiving some supplies for their classroom that they can use with their students!
Consider the most practical school supplies that they'll find useful in the classroom. This can include items such as pencils, pens, notepads, sticky notes, dry erase markers, and other everyday school items. You can also include organizers and storage solutions that make it easier to keep the classroom neat and tidy.
Even if you don't give them a specific selection of school supplies, you can instead give them a gift card for an office supplies store. This way, they can pick out their own items but it's still a wonderful gesture that they'll appreciate.
---
---
2. Food Gifts That Any Teacher Will Enjoy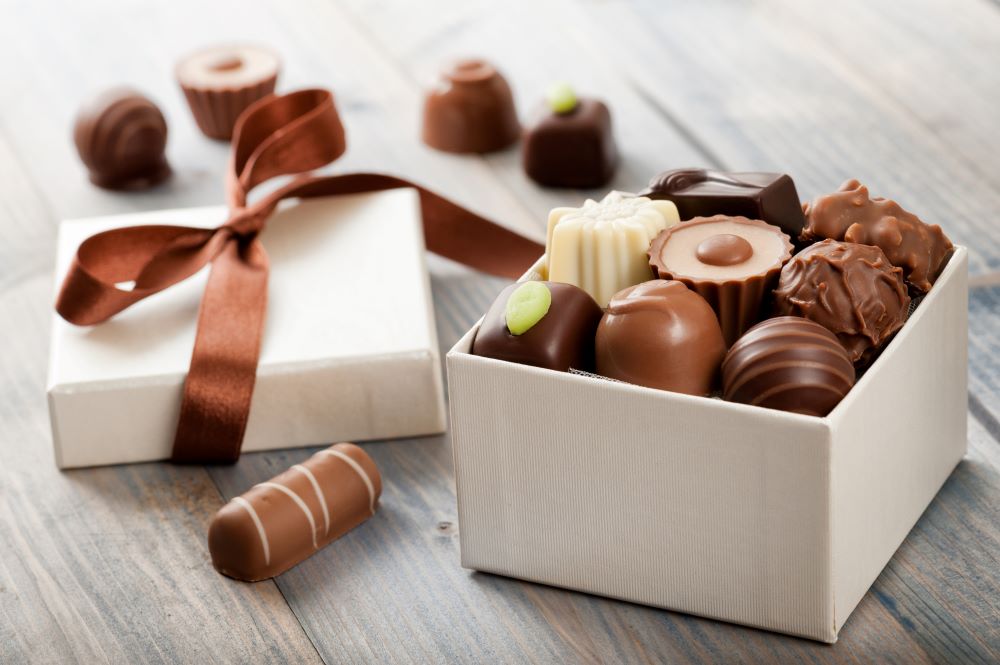 Food is always a great gift idea because it's universally enjoyed! These are easy go-to gift ideas for any teachers in your life. Whether it's a food gift basket, fresh baked goods, or a simple box of chocolates, they'll enjoy the sweet gesture.
Food Gift Ideas For Teachers
Chocolate or candy gift box
Hot cocoa or coffee sampler set
Wine and cheese gift basket
Seasoning set or hot sauce set
Gift basket of cookies and baked goods
Gourmet basket with packages of pasta and jars of sauce
Gift basket with treats and snacks from different countries
---
---
3. Skincare & Beauty Items For Teachers Who Need A Spa Night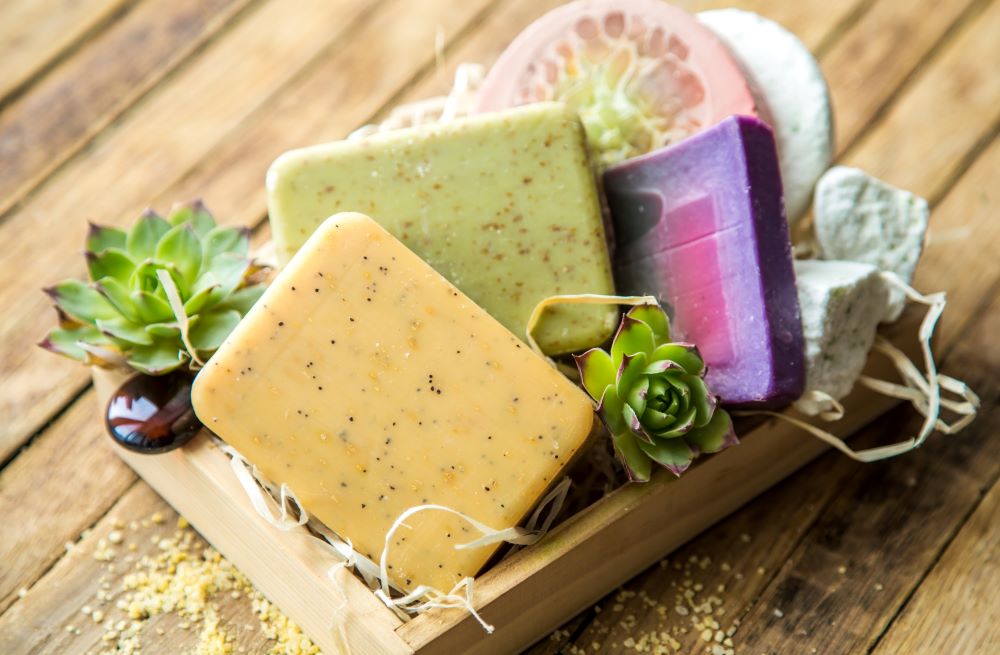 Skincare and beauty items make thoughtful Christmas gift ideas for teachers who deserve a relaxing spa night. These are easy gift ideas because you can find pre-arranged gift boxes of beauty items that are perfectly put together for the holidays.
Give them spa themed items such as lotion sets, bath bombs, scented soaps, and other relaxing gift box sets. It helps if you know their favorite scents; however, you can always opt for general holiday scents such as peppermint or popular relaxing scents like lavender or eucalyptus.
You can even give them relaxing items for them to use in their classroom such as an essential oil diffuser, stress balls, Zen desk decorations, and other trinkets to keep them feeling stress free at work.
---
---
4. Gift Cards For Teachers To Use Anytime They Want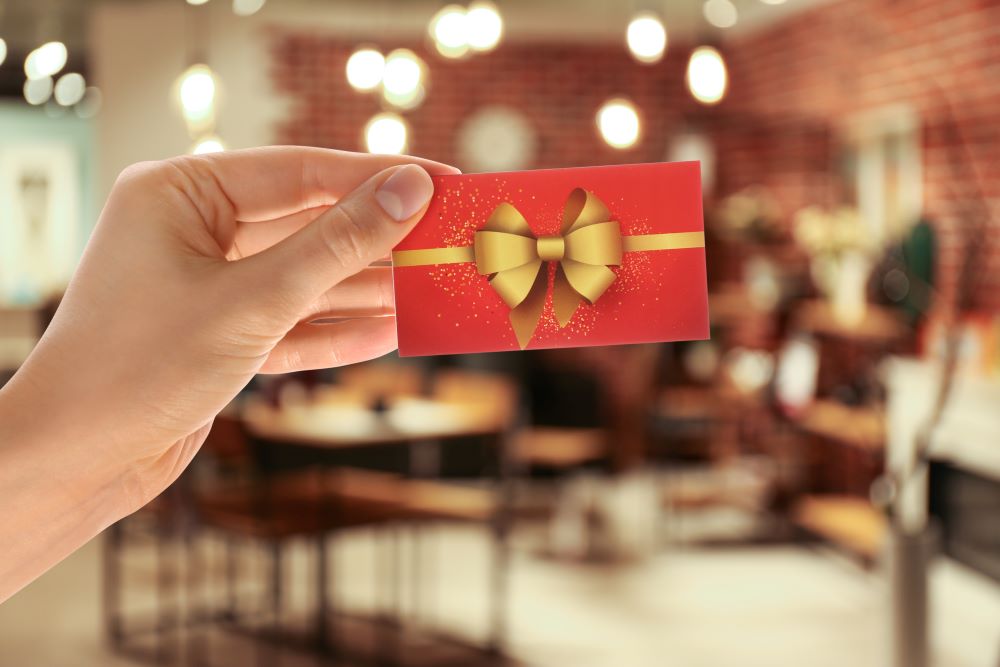 You can never go wrong with gift cards! Gift cards are probably the most popular Christmas gift ideas for teachers because they're so versatile and easy. Whether you give them a gift card to their favorite restaurant or a store, they'll appreciate getting something they can use whenever they want.
Gift Card Ideas For Teachers
Restaurants
Coffee shops
Office supply stores
Bookstores
Online retailers
Credit card gift cards
---
5. Mugs & Water Bottles That Teachers Can Use On A Daily Basis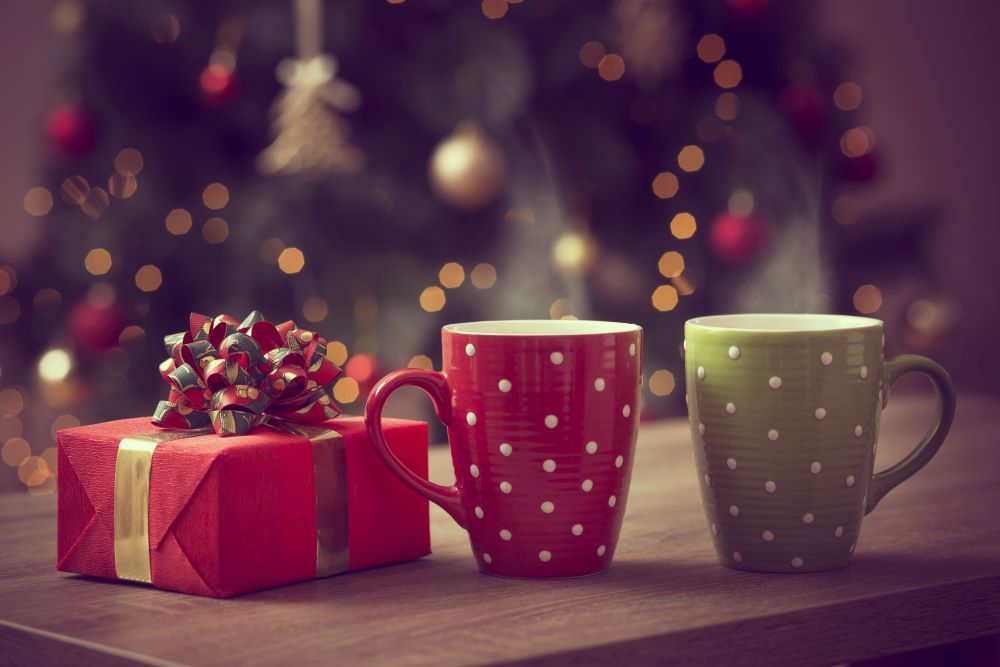 Mugs and water bottles are practical Christmas gift ideas for teachers because these are items that they'll use on a daily basis.
Coffee mugs and tumblers are great go-to gifts. Find a mug with a teacher sentiment on it, personalize a tumbler with their name on it, or give them a full set of mugs they can add to their collection. They'll love to use these while they're at school or at home!
You can even combine other gifts with mugs and tumblers. Fill a mug with some chocolates and candies, put some personalized pens and notepads inside of a tumbler, or place some other fun trinkets inside of a large water bottle. A two in one gift is always a fun idea for anyone!
---
---
6. Electronics & Computer Essentials That Teachers Will Appreciate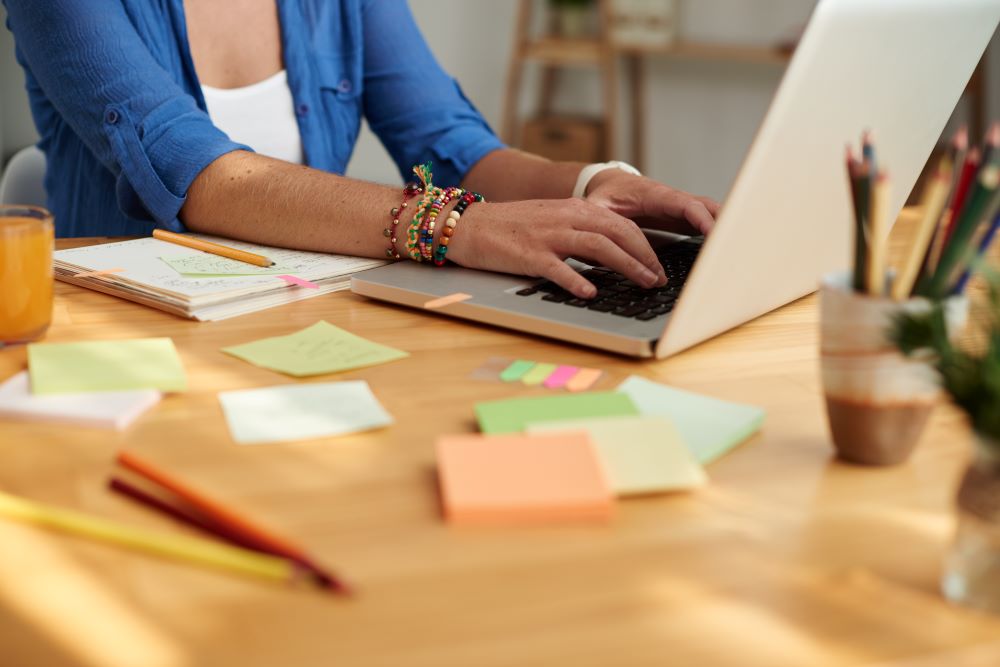 Some of the best gift ideas are practical items that make someone's life a little bit easier. Electronics and computer accessories are perfect for teachers to make their work days more efficient and comfortable.
Thinks about giving them different items they can use on their desk such as a phone or tablet charging stand, headphones, a personal fan or heater, or even a new mouse or keyboard. If you know them fairly well, think about what type of tech item they would personally benefit from the most.
You can also give them other tech gadgets and electronic items that they can use in their classroom with their students. These items are incredibly thoughtful and useful and they'll be sure to appreciate this wonderful gift.
---
---
7. Ornaments & Christmas Themed Gifts That Any Teacher Will Love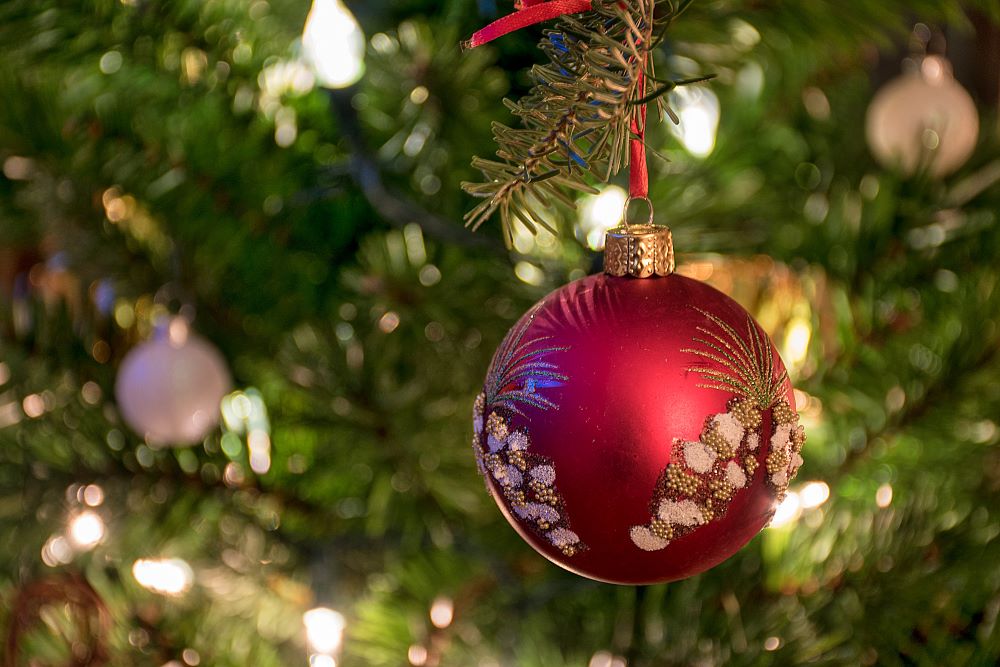 Sometimes the easiest Christmas gift is a simple holiday decoration to pass along some bright festive spirit! Teachers will always appreciate a fun Christmas item that will add some extra joy to their holiday season.
Christmas Themed Gift Ideas For Teachers
Ornaments

Sentiment Ornaments
Teacher Themed Ornaments
Gift Box Ornaments
Hand Painted Ornaments

Christmas gift bag filled with holiday character candies and treats
Festive holiday socks, gloves, and hats
Christmas themed blankets
Small holiday decorations and desk trinkets
---
---
8. Personalized Items That Teachers Will Cherish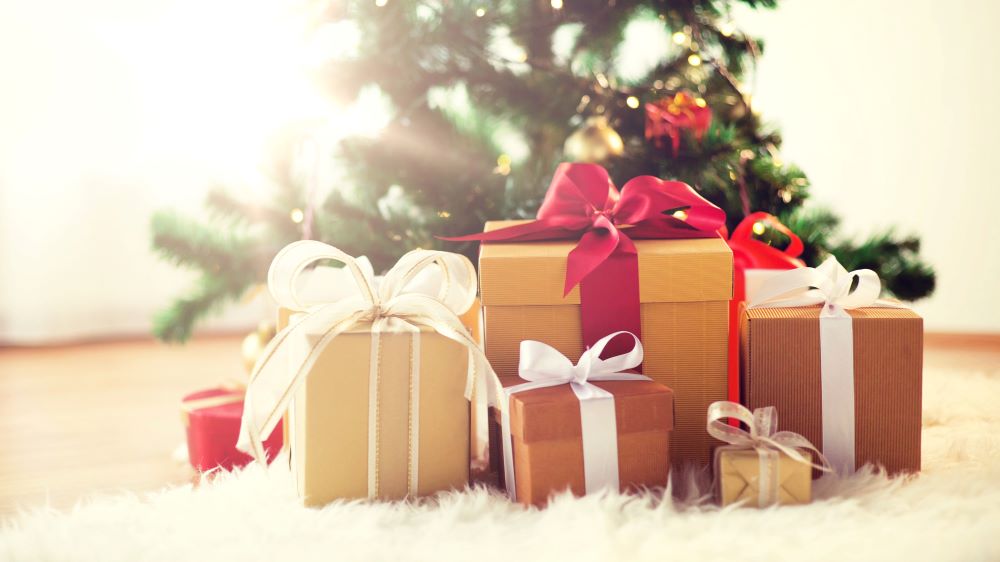 Personalized gifts are a great way to show anyone just how much you care. These are perfect Christmas gift ideas for teachers because they can use a lot of personalized items on their desk in the classroom.
Personalized desk supplies and classroom items are a good place to start. Whether it's a personalized pencil box, a box sign, a personalized stamp for grading papers, or a planner with their name on it, they'll enjoy the custom touch.
In addition to desk supplies, they'll also love other personalized items they can use on a daily basis. This can include things such as a monogram water bottle, a personalized coffee mug, a tote bag with their name on it, or even a personalized blanket that they can use at home. They'll appreciate the thought that goes into this type of gift!
---
---
9. Comfy Cozy Gifts That Teachers Will Use All Winter Long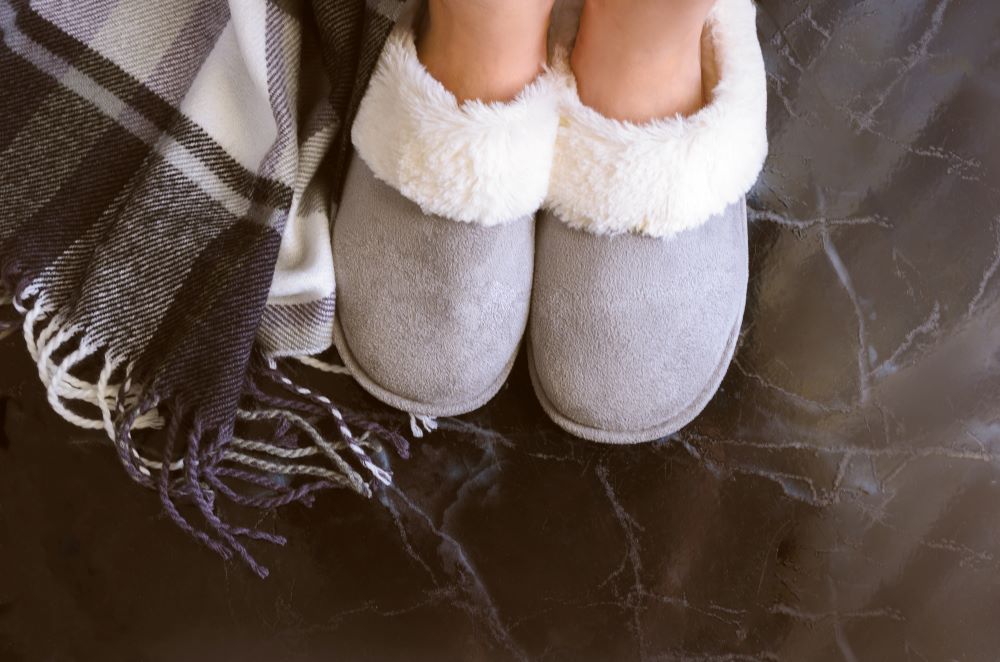 Another great go-to Christmas gift for teachers is something warm and cozy that anyone can use throughout the winter season. Cold weather gifts are a nice gesture because these are items they could always use more of. Give them something cozy for Christmas that they can use to feel comfortable and warm during the cold weather months.
Comfy Cozy Christmas Gift Ideas For Teachers
Hoodies or sweaters
Blankets and pillows
Hats, gloves, and scarves
Electric coffee cup warmer
Personal desk heater
---
---
10. Handmade Gifts & Notes For Teachers To Feel Extra Appreciated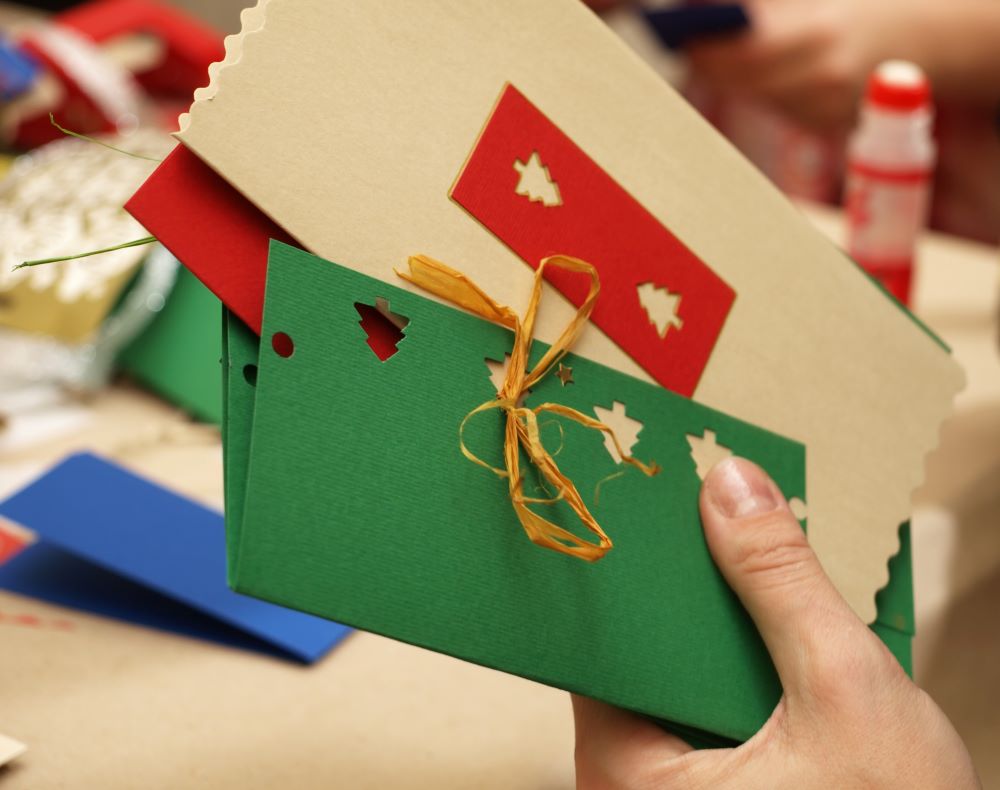 Last but not least, the best way to show your appreciation for a teacher this Christmas season, is through handmade gifts and meaningful notes. These are things that cannot be replaced and they're the ultimate thoughtful gifts.
Whether it's a handcrafted gift from a young student, a handwritten letter from the entire class, handmade baked goods, or any other crafted items, any teacher is sure to feel special this Christmas season.
---
Looking for more Christmas gift ideas for teachers? Check out our Holiday Headquarters to find gift ideas for everyone on your list, along with Christmas decoration inspiration, and much more!

---
Searching for gifts for something else? Check out this list of 9 Christmas Gift Ideas For Nurses To Show Them You Care