How To Incorporate More Colors Into Your Home
Colors can make a house feel brighter and more welcoming, but they can sometimes be a challenge to decorate with. If you only want small pops of color throughout your house, you have to get a little creative with the ways you add that to each room. There are many ways to incorporate more colors into your home, but here are several tips to get you started.
---
Hang Photography & Wall Art For Small Pops Of Color Throughout Your House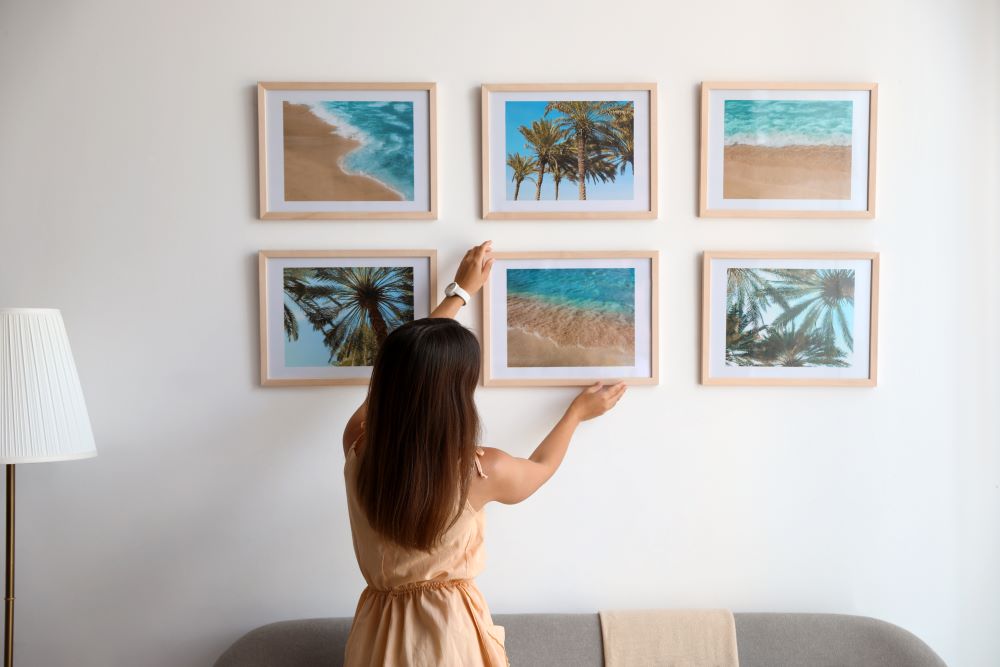 Walls are the perfect space to add color to because they act as a blank canvas. However, if you don't want to commit to actually painting the wall, there are plenty of other ways to add color to them.
Hang up colorful artwork or framed photographs throughout your house. This can consist of one large art piece on the wall behind your couch or bed, or a collage of smaller framed photos. Play around with the types of paintings you hang up. You can either coordinate them with other accents in the room or make them stand out with unique colors.
To make the room feel even more personal, hang up photographs that you took from a vacation, or even snap some artsy photos around your town. They don't necessarily need to be professional photographs to look beautiful in the room.
---
---
Place A Large Colorful Rug In The Center Of The Room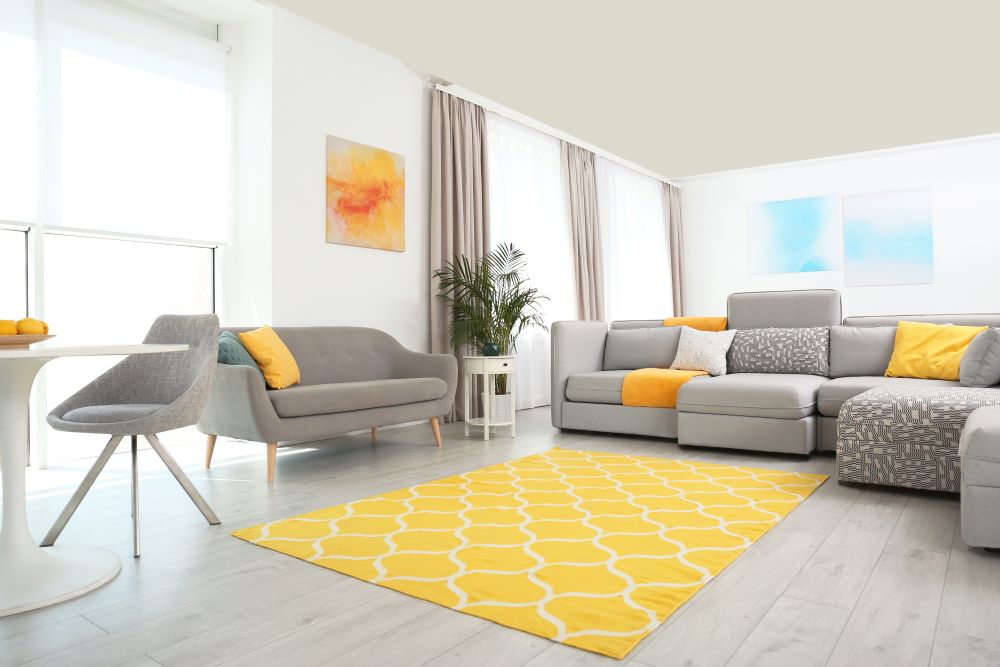 Your living room may have a black, gray, or brown couch surrounded by neutral colored furniture. Adding in some color can really make the room come alive.
Put a large decorative rug in the center of the room to add a big splash of color to your space. If your room is complete neutral, you can be creative with the color that you choose. Think outside the box and choose a color that you normally wouldn't consider, such as a bright yellow or a tropical green.
The rug can be the defining colorful piece in the room and you can coordinate other accents with it. Bring in some matching pillows or curtains, or even tie it together with a painting that has a similar color in it.
---
---
Incorporate Flowers & Plants Into Each Room To Bring In Natural Colors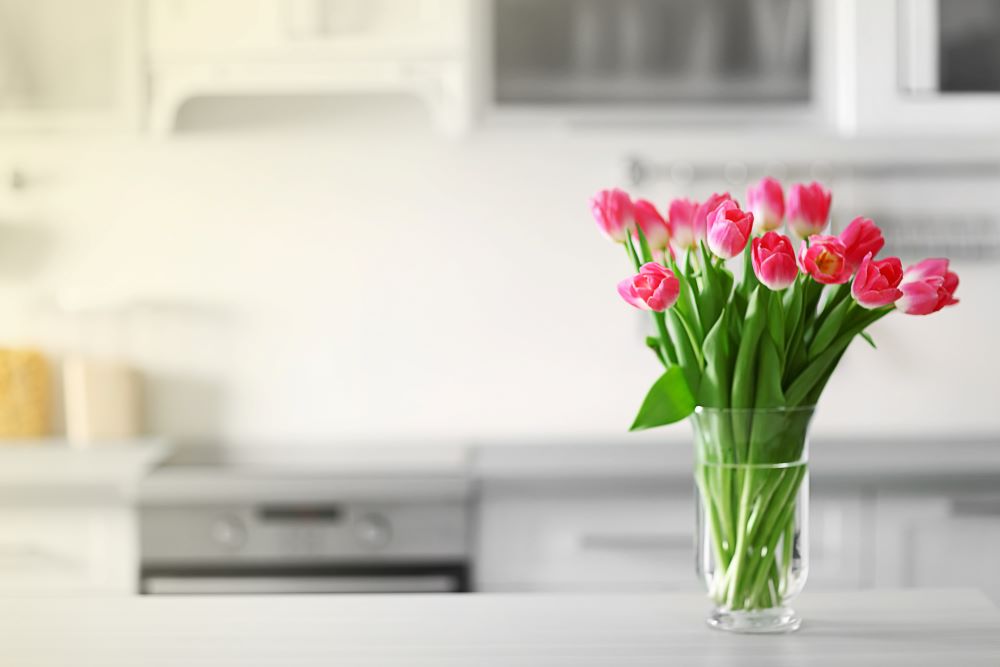 It doesn't have to be difficult or time consuming to add more colors into your house. Simple additions of plants and flowers can easily brighten up your house and create a mirage of colors.
Decorate with plants and flowers throughout your house to bring more life into every room. Put freshly cut flowers in your kitchen, a standing plant in the corner of your living room, and small succulents in your bathroom. This greenery will naturally add some bright and beautiful colors to your house.
You can use either real or faux plants and flowers or a combination of both. If you don't have a lot of time to care for real ones, faux ones can still look nice if you decorate with them strategically.
---
---
Use Bold Window Curtains For A Touch Of Color In The Room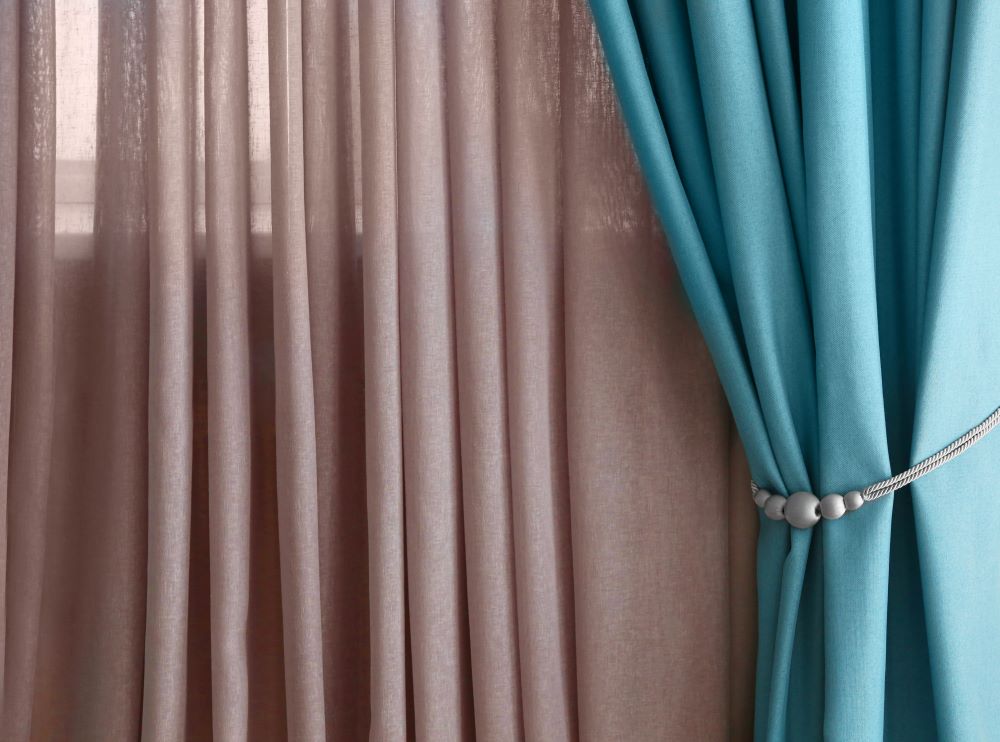 Window coverings can be a defining feature for large windows because they take up so much of the wall. Curtains can be a great opportunity to add more color into your house.
Choose bold curtains for the windows in your living room or bedroom to bring in a unique and unexpected pop of color. Choose a vibrant color so the curtains will be a standout piece in the room.
You can also hang up a colorful window valance in your kitchen or bathroom for smaller pops of color throughout the rest of your house.
---
---
Paint Your Furniture In Unexpected Ways To Bring More Color Into Your House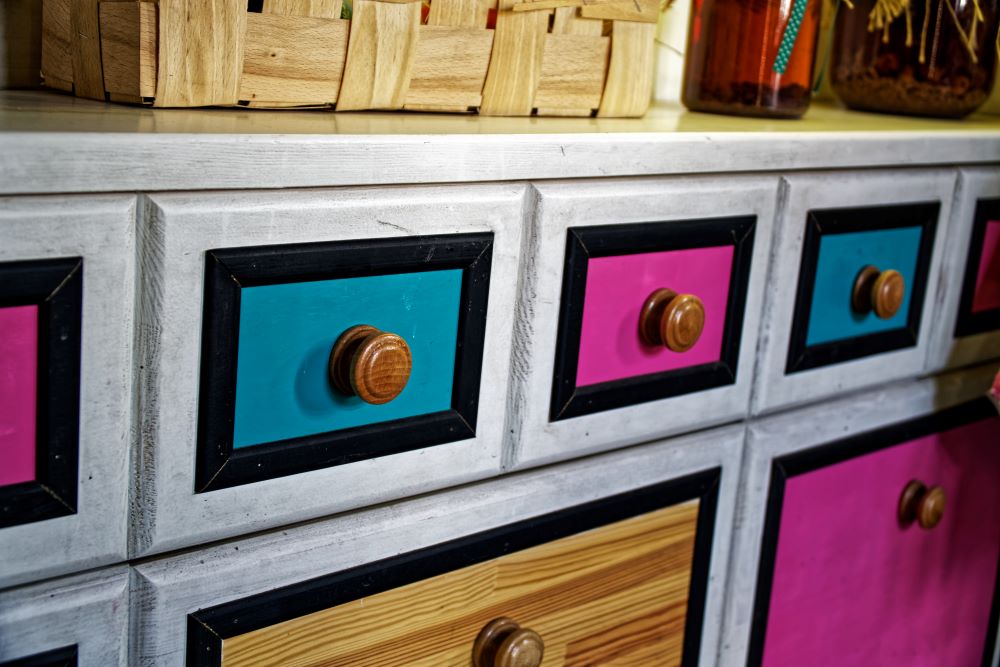 If you want to be more creative with the way you add colors into your home, let your inner artist shine by painting different pieces of furniture in unique and unexpected ways.
Paint the inner shelves of a bookshelf bright red or blue, paint each dresser drawer a different color, or paint the legs of a desk a different color from the desktop. Whichever piece of furniture you choose to paint, make it an interesting pop of color in the room.
While you can also paint with decorative patterns, you don't have to be an actual artist to simply paint your furniture a solid color. Choose a color that speaks to you and paint away!
---
---
Play With Colorful Fabrics & Accents In A Neutral Room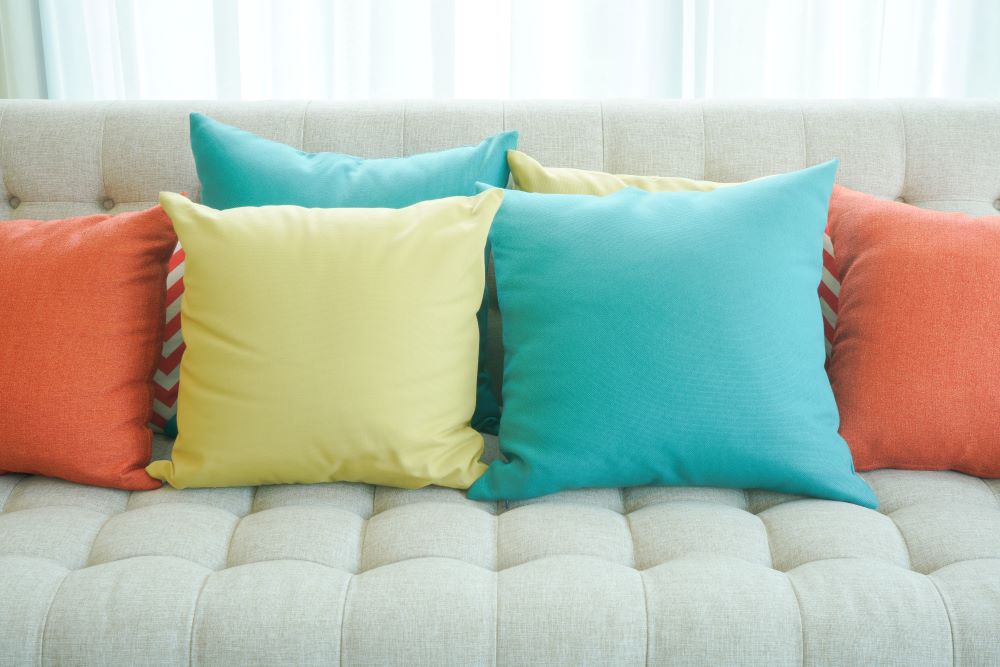 Neutral colored rooms make sense when it comes to coordinating and matching all your furniture; however, you don't need to be afraid of adding a little bit of color to the room.
Fabrics are a simple way to bring more colors into the house, but they can make a huge difference and instantly brighten up any room. Add some multicolored pillows and colored throw blanket to your couch to bring life to a neutral living room or put a uniquely colored tablecloth on your kitchen table.
You can also use a colored comforter on your bed along with throw pillows to bring more color into a simple bedroom.
---
---
Cleverly Place One Colorful Statement Furniture Piece In A Room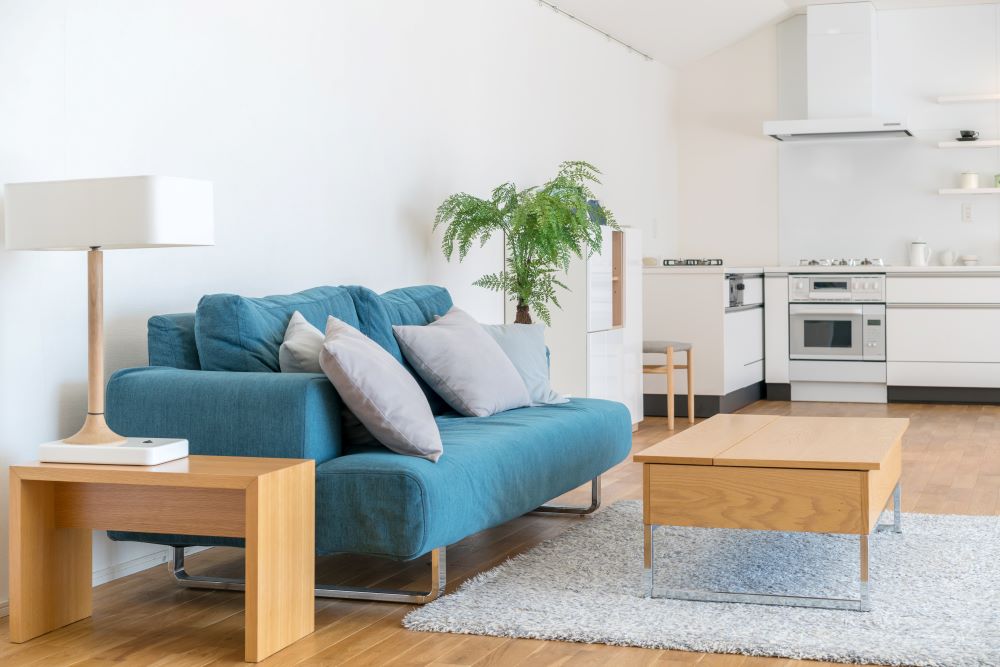 Most traditional pieces of furniture are chosen in neutral colors such as brown, black, white, tan, or a wooden finish. But if you really want to take things to the next level, bring colors into your house by incorporating a colorful statement furniture piece.
A great way to do this is by putting a colored couch in your living room, a brightly colored desk in your home office, or a colorful dresser in your bedroom. Having one defining piece can add a unique style to any room of your house.
You can even use smaller furniture as defining colorful pieces of the room, such as kitchen chairs, side tables, or decorative lamps. Decide on what works best for each room of your house.
---
Ready to decorate your home with splashes of color? Shop our entire selection of Home Decor items to decorate your home in colorful style!
---