Decorating A Guest Bedroom: How To Create A Welcoming Space
A guest bedroom should be a relaxing space so you can assure that your guests feel comfortable and taken care of. With the addition of warm blankets, a sensible color scheme, extra lighting, and more, you can transform the room into a calm atmosphere. Here are some tips on decorating a guest bedroom and how to make it feel more welcoming.
---
Use Comfortable Bedding To Help Guests Have A Good Night's Sleep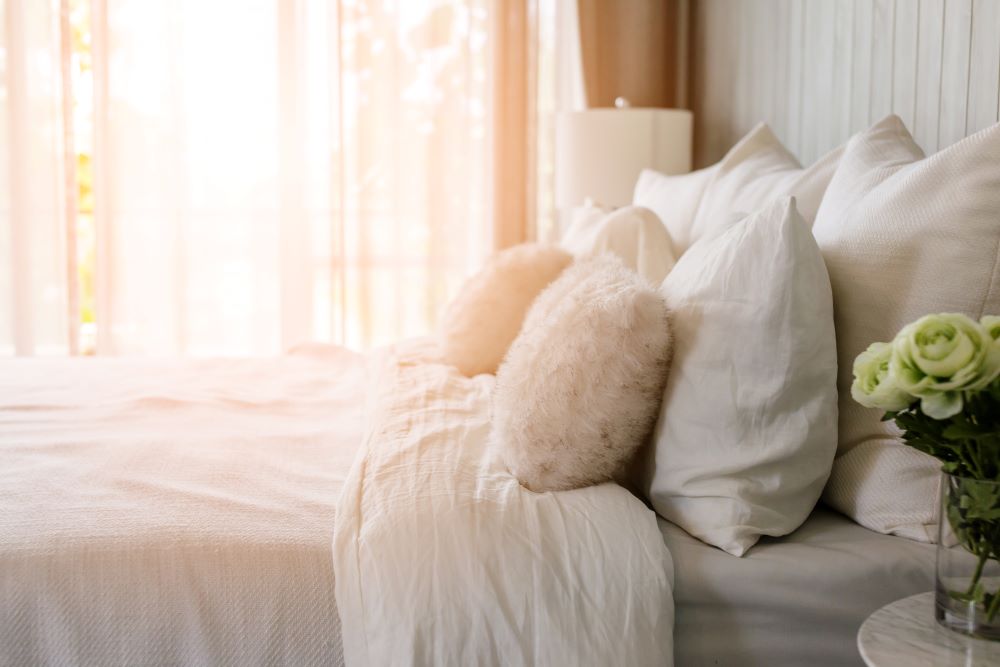 Bedding is an essential part of making a guest bedroom feel like a welcoming environment. You want to make sure that your guests are comfortable at night, and the best place to start is with a warm comforter and plenty of blankets.
Layering is key when it comes to guest room bedding. Start with a memory foam mattress pad to truly set the stage for relaxation. Use soft sheets, followed by a cozy bedspread that matches the colors in the room. Set the bed with comfortable pillows and a variety of decorative throw pillows to make the room feel more homey. Keep a faux fur blanket on the bed for an added layer of comfort.
It's also a good idea to have extra blankets handy in the closet or drawers so your guests can have easy access to them during any cold nights.
---
Give The Guest Bedroom A Calming Color Scheme To Make The Room Feel Serene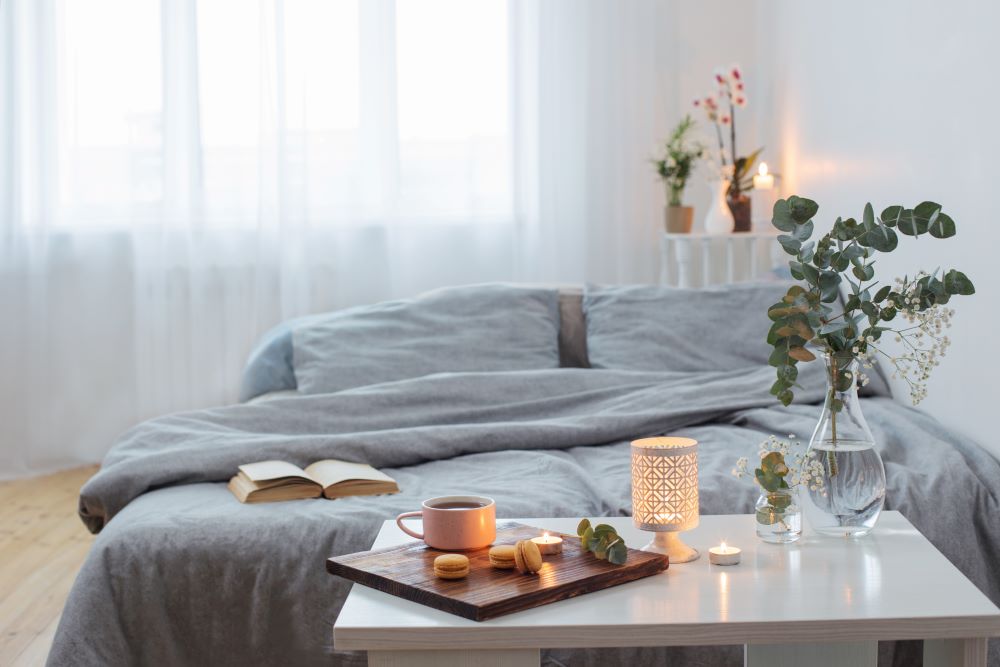 Color scheme is one of the first things you should think about when decorating a guest bedroom. Certain colors can make the room feel too dark or closed off, while other colors can make the room feel too energized. There are plenty of colors that fall in between these two extremes that will make the room feel like a relaxing hotel or resort.
Whether you paint the walls or use colorful decorative accents, be mindful of which colors you are incorporating in the room as you set everything up.
Best Colors For A Guest Bedroom
Blue gives off a peaceful, cooling, and soothing effect. Choose lighter shades of blue to get this result.
Green is calming and refreshing because it's a color that is seen the most in nature. A shade of light green will help a room feel stress free.
White is a simple color but it can help make a room feel fresh and clean. However, be sure to add some unique decor throughout the room for small pops of color.
Gray is an unexpected comforting color that is overlooked as dull or sad. But, when coordinated with some elements of blue, gray helps create a calm setting.
---
Hang Up Blackout Window Curtains To Let Your Guests Sleep In & Relax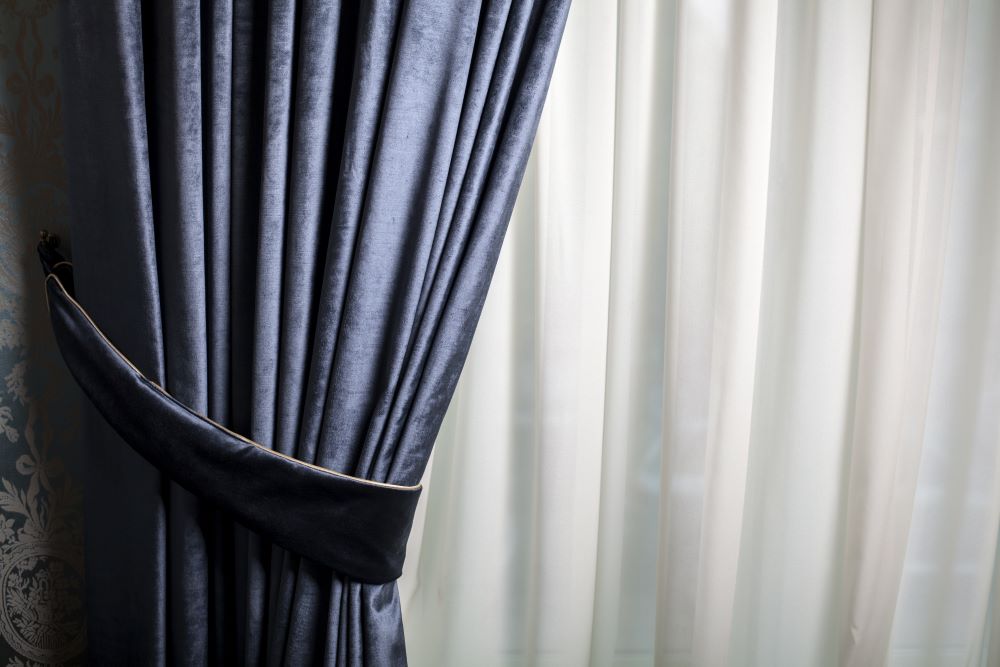 When you have a guest stay in your house, you want to make sure they feel well-rested and get a sufficient amount of sleep.
Blackout curtains can help block extreme sunlight from shining into the room too early in the morning so your guests can sleep in late. These types of curtains don't necessarily need to be bulky or look out of place. There are plenty of blackout curtains that will match your color scheme and seamlessly blend into the room.
It's also best to include curtain tie-backs so guests can let the sun shine into the room when they are reading, relaxing, or just spending some time in the room during the day. This can help promote a positive mood and a great experience staying at your house.
---
Add A Reading Nook & Keep A Collection Of Books In The Guest Bedroom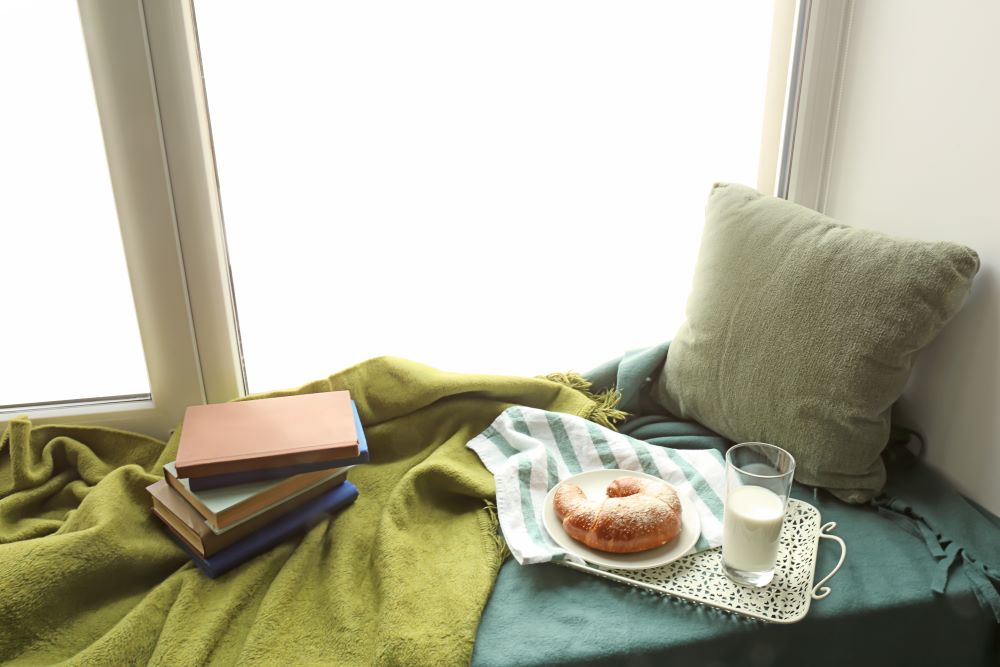 It's important to think about entertainment when you're decorating a guest bedroom. While you want to probably put a television in the room, it's also a good idea to have other things in the room to keep your guests occupied before bed or during the day.
Keep a collection of books and magazines in the room for your guests to read at their leisure. It's always best to have a unique mix of genres and types of reading material to peak the interest of all different guests. Keep these books out in plain sight by displaying them on a bookshelf or in a decorative basket in the corner of the room.
If you want to go the extra mile, add a comfy reading nook by the window. Make sure to decorate the nook with warm blankets and cozy pillows.
---
Make Sure You Have Ample Storage Space For Long Term Guests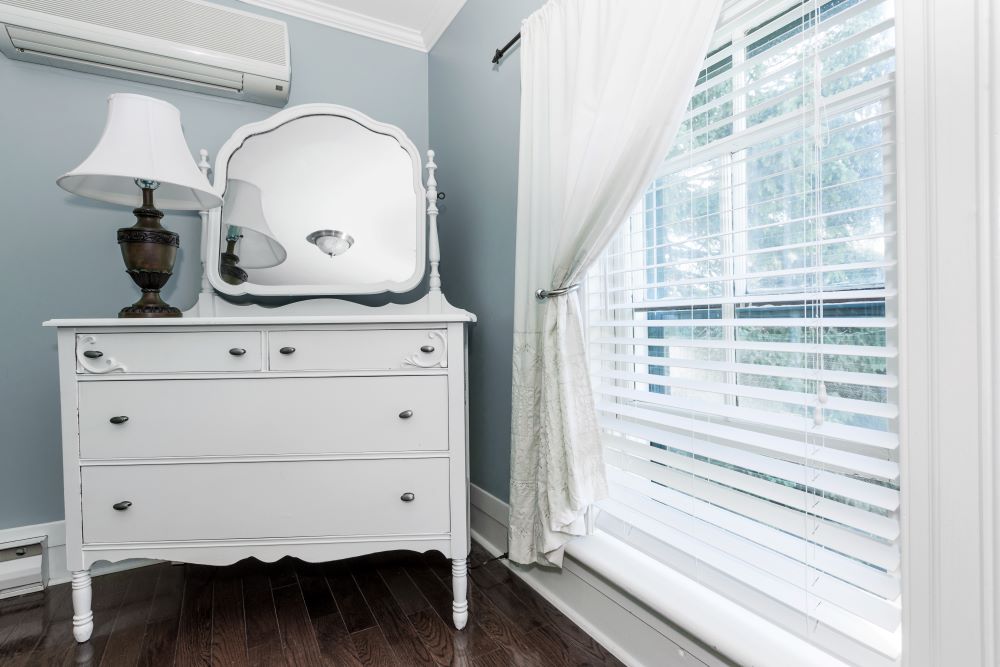 When you have a house guest for a couple of nights, they typically will live out of their suitcase or only hang up a couple of shirts. But if you ever have long term guests, it's important to have ample storage space for them to put their clothes away.
The guest bedroom should have a dresser with a large set of drawers so long term guests can fold their clothes neatly. A storage bench at the foot of the bed can be a great alternative if you need to conserve space in the room.
Closet organizers can also help guests keep their clothes sorted efficiently. A hanging shoe rack can help them see which shoes they brought with them, and hanging sweater shelf can help if there is limited drawer space. Make sure to keep an ample amount of hangers in the guest room closet as well.
---
---
Put In Extra Lighting To Make The Guest Room A Brighter Space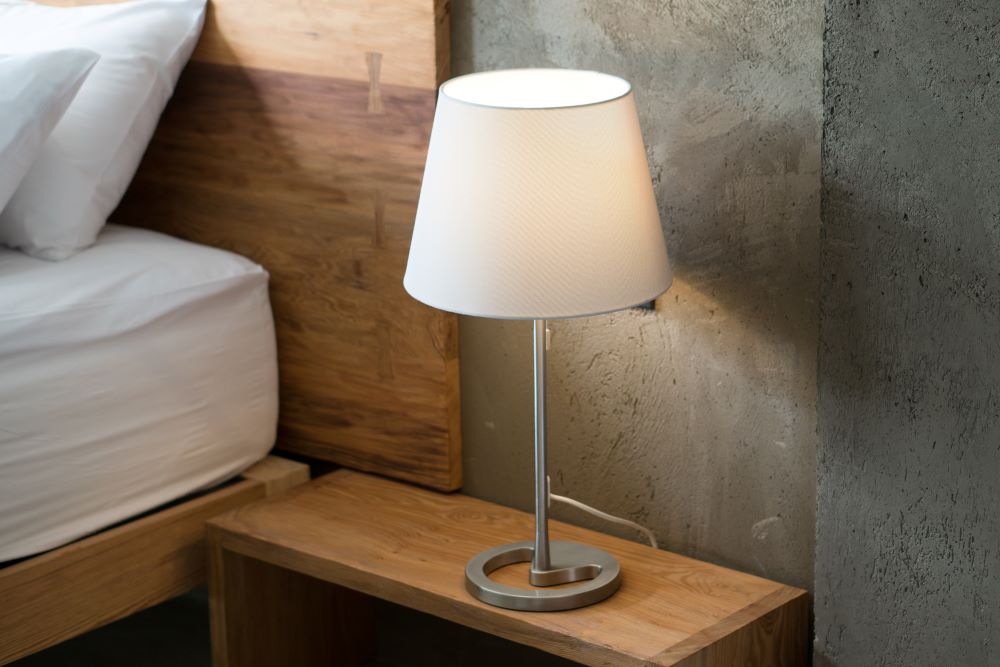 Proper lighting can make a huge difference in the overall setting of a guest bedroom. Even if the room has built-in ceiling lights, it's a good idea to add extra lighting in the room.
Add several lamps to different areas of the room so your guests can have different lighting options throughout the day and night. A bedside table lamp is perfect for dim nighttime lighting, while a bright lamp on the dresser is a great option for extra light when needed.
Keep a nightlight plugged into the wall as well so your guests can find their way to the bathroom in the middle of the night.
---
Fill The Room With Relaxing Scents To Give Your Guests A Positive Experience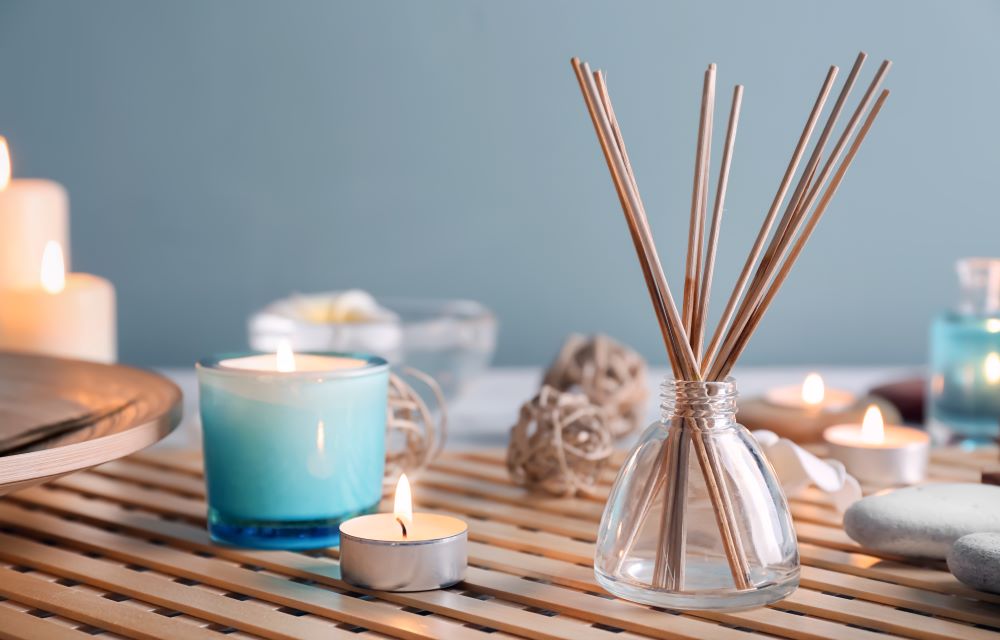 The final thing to think about when decorating a guest bedroom is the signature scent of the room. A noticeable scent is something that can positively add to the guest's experience and can tie together the whole room.
Incorporate scents into the room with room spray or air fresheners. Place some candles throughout the room to release relaxing and pleasing scents. You can even supply a lighter for your guests to light the candles whenever they want.
If you don't like the idea of lighting candles in the room, you can keep an essential oil diffuser in there instead. Leave a selection of essential oils for your guests to choose from. Some of the most relaxing essential oil scents include lavender, vanilla, or eucalyptus.
---
Are you ready to create the ultimate guest bedroom? We have you covered! Our selection of Home Decor has everything you need to set up a relaxing and comfortable environment.
---
Get ready for spring with new home accents, festive Easter decor, live flowers, and much more! Shop our February 2020 catalog here.