How To Turn Your Home Into A Rustic Fall Cabin
Picture this: you're sitting in front of your fireplace, snuggled in a soft blanket on a chilly fall evening, drinking hot apple cider as the scent of pumpkin and cinnamon floats in the air around you.
Nothing sets that warm scene up better than a cozy cabin-themed home. You don't have to live in an actual cabin to get the effect that you desire. You simply need to decorate your home strategically and coordinate your colors, textures, and accent pieces.
Here is how you can turn your home into a rustic fall cabin with the use of simple decorations.
---
Set The Scene With Rustic Autumn Wall Hangings
Pinewood Fall Signs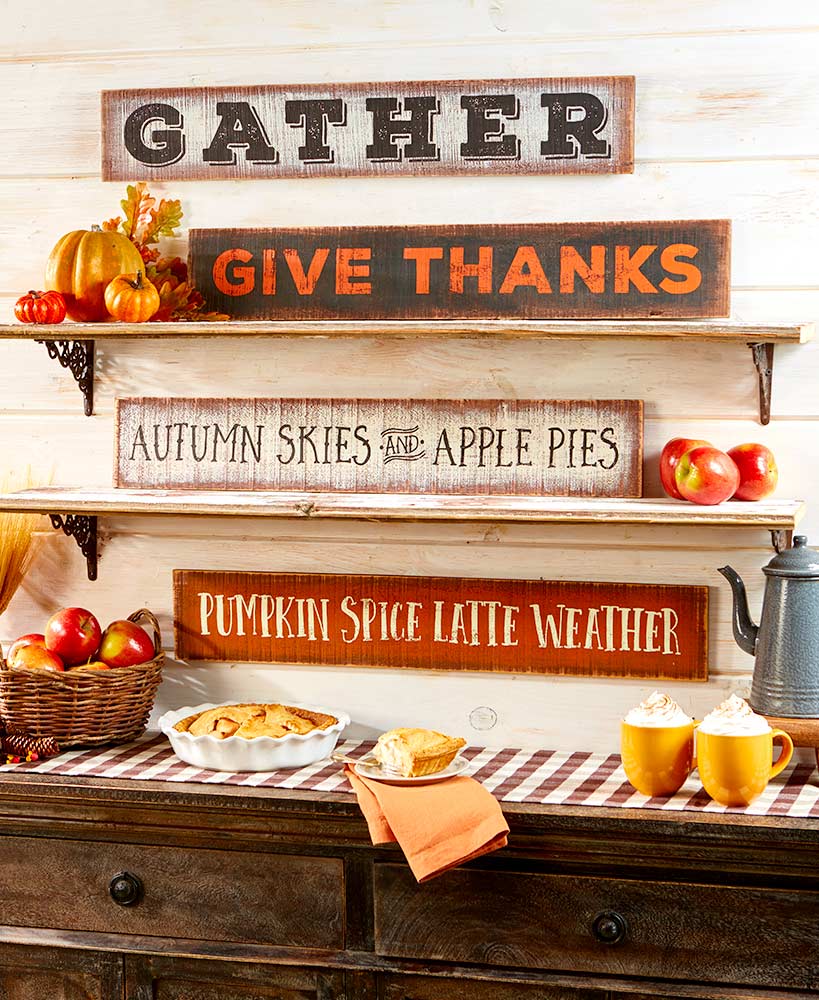 These fall sentiment signs bring that wood cabin feel to your walls, all while staying in the seasonal spirit.
Choose the sign with your favorite saying, or hang them all together for a full festive wall.
Looks Best In: Kitchen
Burlap Pumpkin Wreath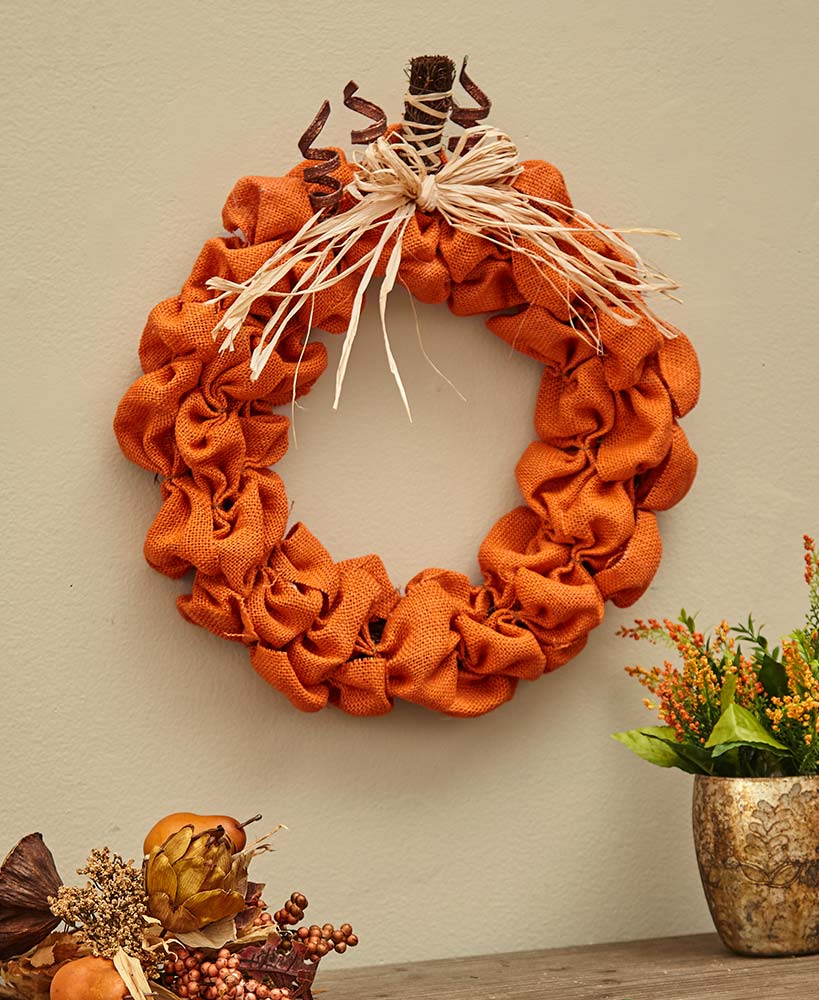 Take a new spin on the typical pumpkin decorations with this burlap pumpkin wreath.
The material of this wreath pairs perfectly with other wood and rustic items throughout your house.
Looks Best In: Foyer
Harvest Home Decor Collection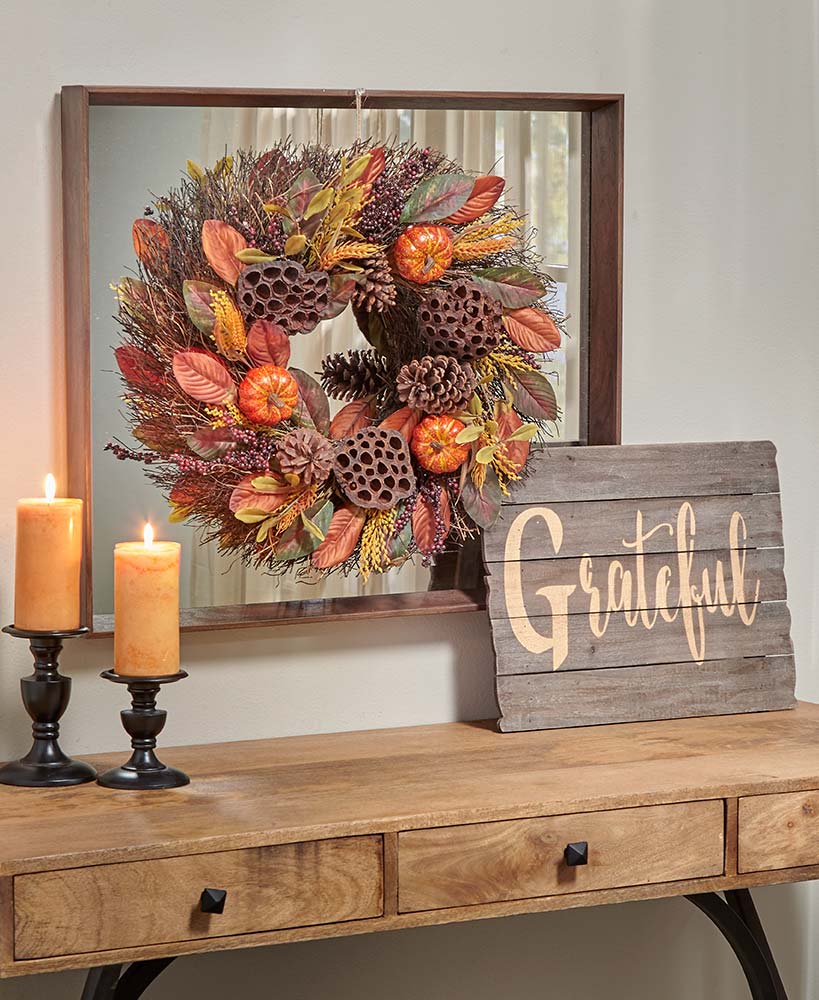 This collection maintains a nature-filled aesthetic that fits with a woodsy cabin theme.
The wreath and sign can be paired together or hung up in separate rooms to leave space for even more fall decor.
Looks Best In: Foyer/Living Room
Metal Mason Jar Harvest Signs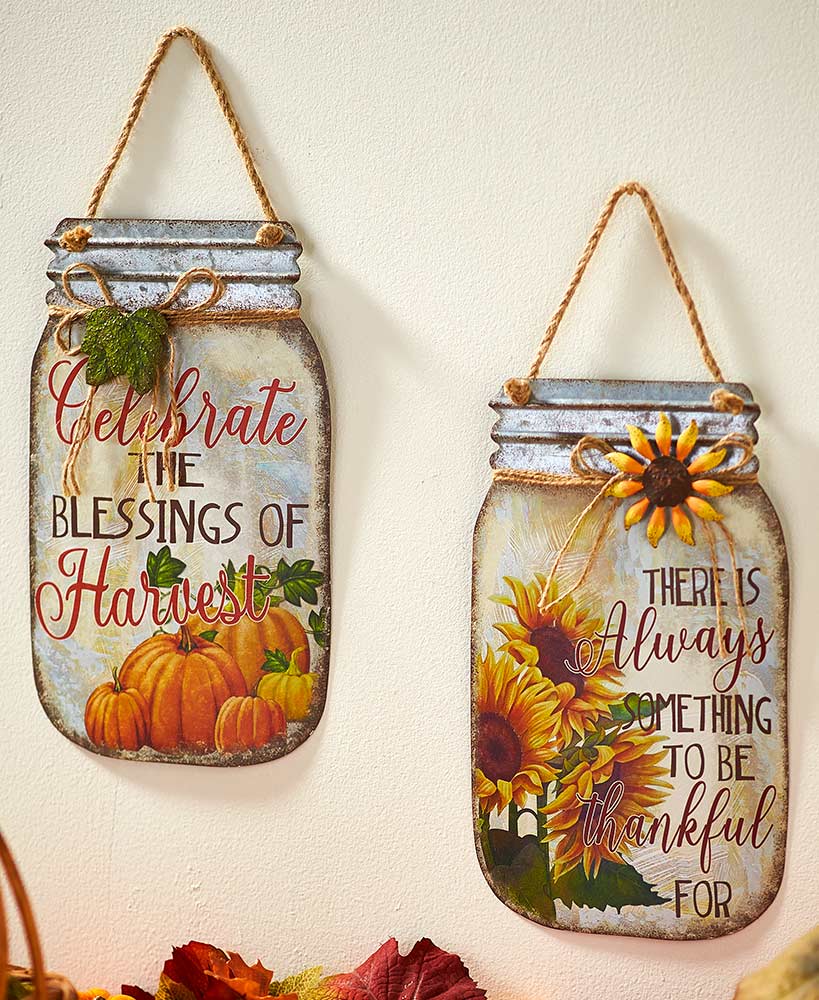 The rusty, metal appeal of these mason jar harvest signs is a powerful match to any wooden accent pieces.
These signs can be hung near a fall foliage display to get the full effect of an autumnal nature scene, or set up on their own to stand out on your wall.
Looks Best In: Kitchen
---
Shop All Wall Art & Frames
---
Get In The Harvest Spirit With Wooden And Metal Lighting Decor
Woodland Leaf Tea Light Holders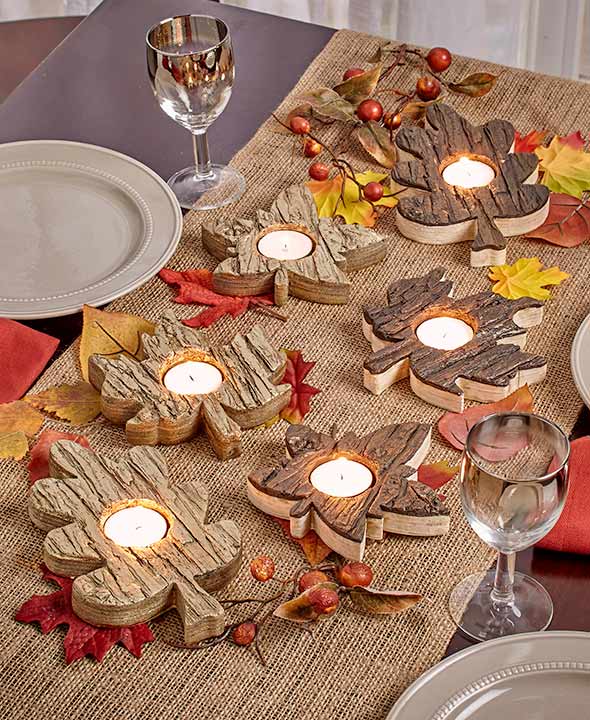 These leaf shaped tea light holders make you feel like you're sitting outside on a crisp fall day.
Combine them with pumpkin scented tea light candles and place them on top of a rustic table runner to complete the look.
Looks Best In: Dining Room
Oversized Chicken Wire Cloche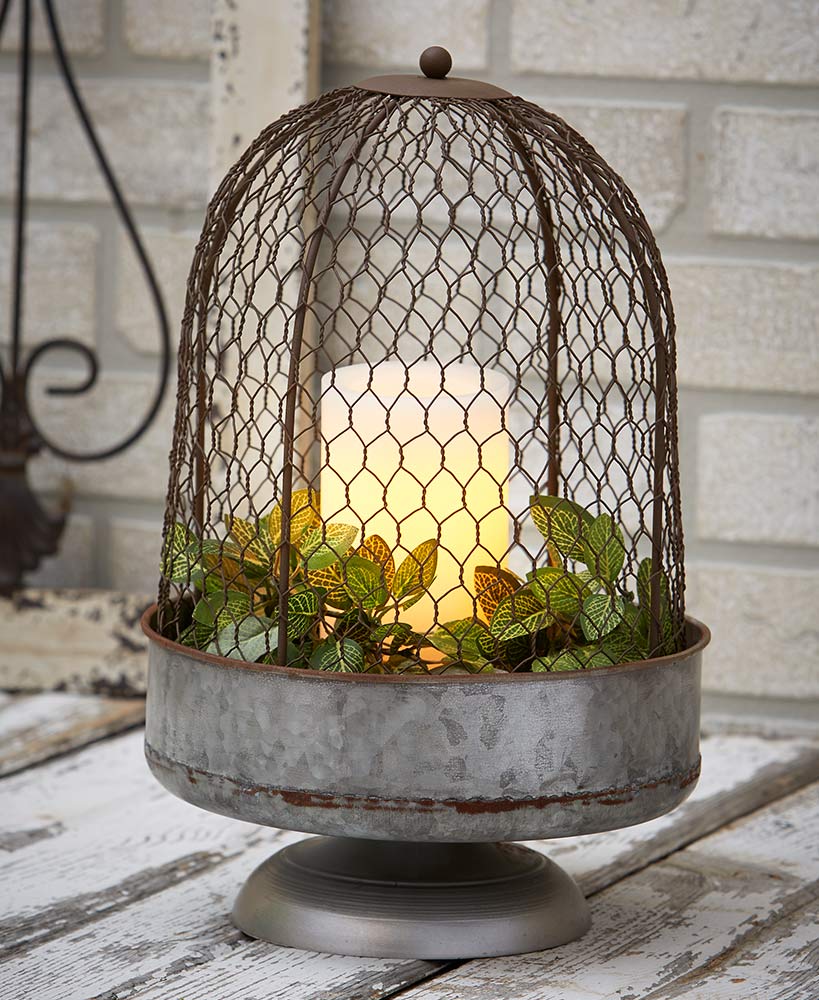 The chicken wire cloche can be used as a centerpiece to display a variety of rustic fall items.
Place a fall scented LED candle in the middle for a warm glow on your table. Pair it with real or fake leaves to get the full cabin and nature-filled effect.
Looks Best In: Dining Room
Metal Antler Tea Light Sconce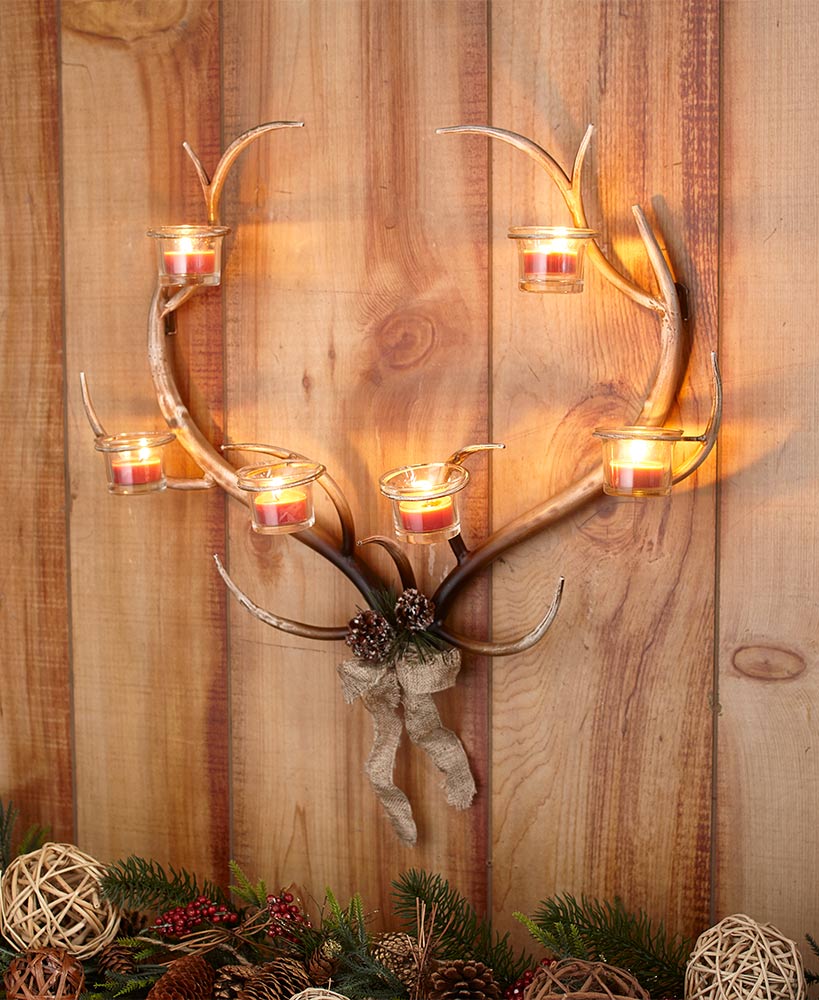 This antler tea light wall hanging is a must-have item for your rustic cabin themed home.
You can leave this up year-round and interchange the candles to fit the season. For fall, opt for pumpkin or other spice scented tea lights.
Looks Best In: Living Room/Bedroom
Hanging Mason Jar Sconce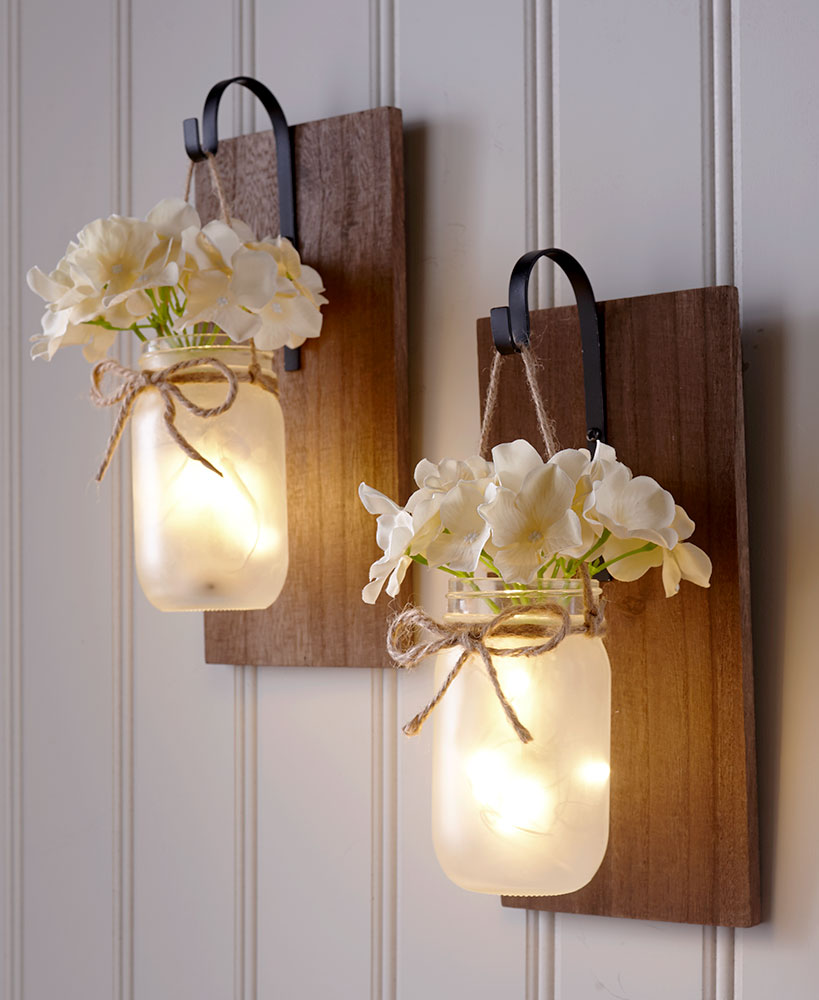 These hanging mason jar sconces contain fairy lights that will warm up any room.
Place fall leaves or flowers inside of the jars to get the autumnal feel. Hang two on opposites sides of your bed or display in the foyer for a warm welcome.
Looks Best In: Foyer/Bedroom
---
Shop All Lighting & Lamps
---
Add A Personalized Touch With Farmhouse Fall Accent Pieces
Woodland Antler Harvest Pumpkins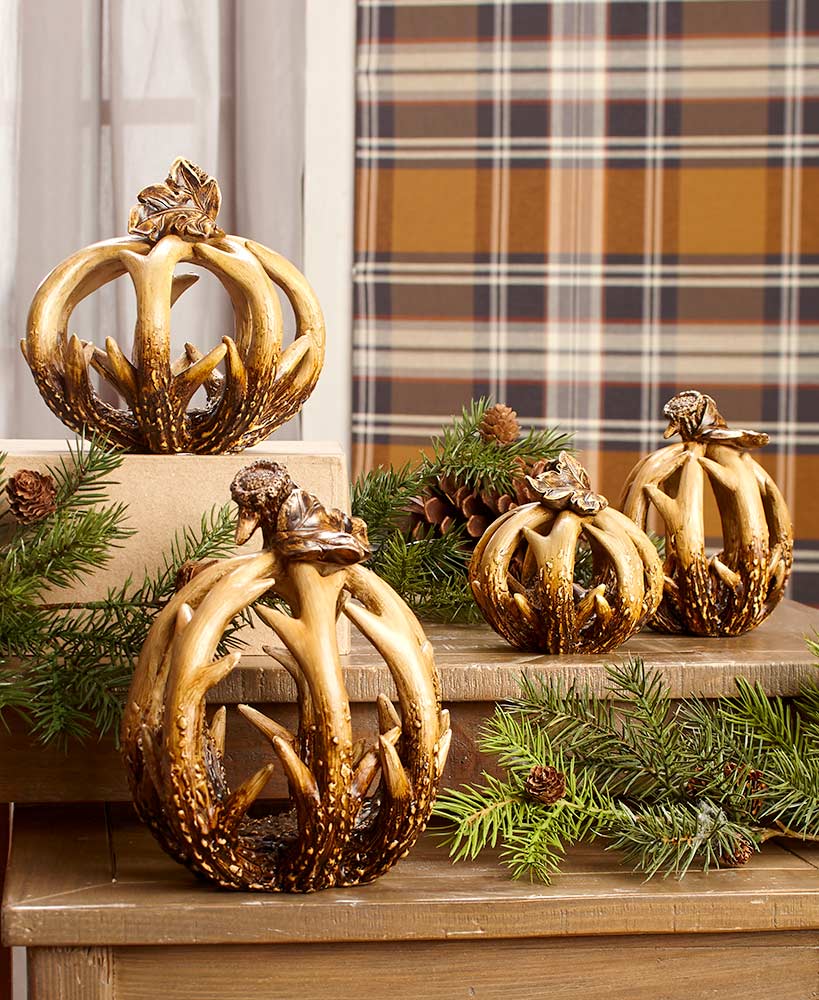 These antler pumpkins are a tasteful combination that scream fall and woodland cabin.
To further immerse your home in a cabin and lodge-inspired theme, intersperse these pumpkins with other antler decorations.
Looks Best In: Living Room
Embroidered Burlap Bench Pillows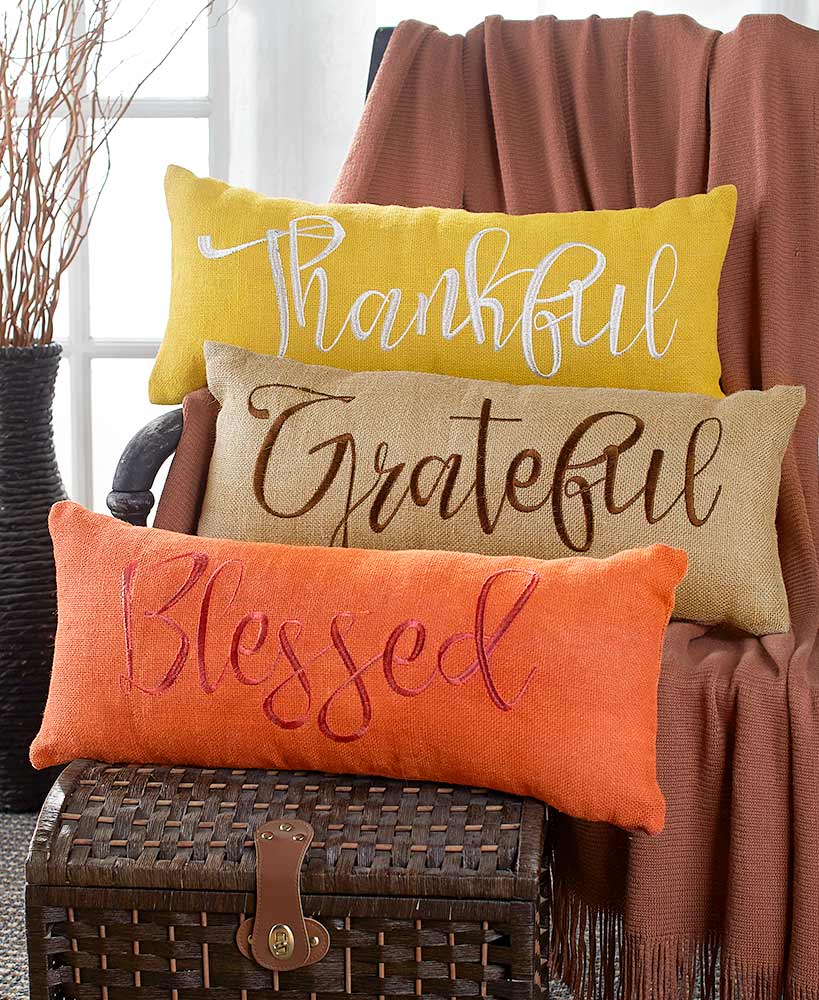 The embroidered pillows typically go onto an outdoor bench but can fit your theme nicely on your couch.
With fall sentiments and colorful burlap fabric, these pillows will brighten up your room while blending in well with surrounding wooden textures.
Looks Best In: Living Room
Rustic Pallet Trays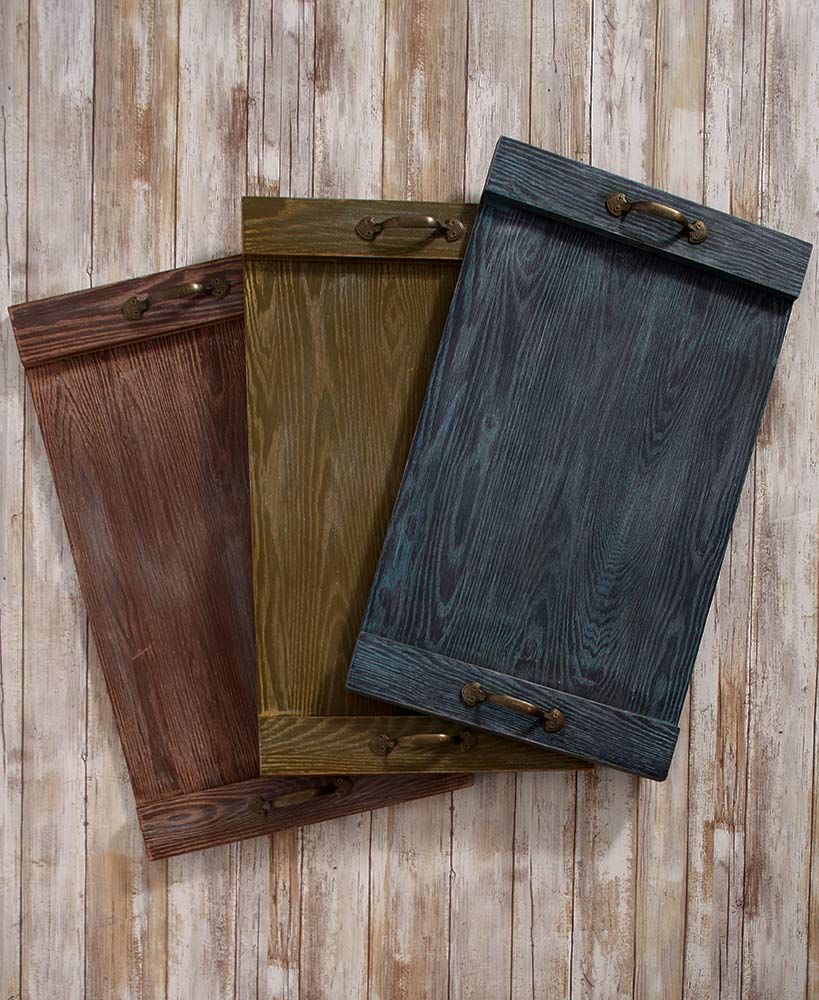 These rustic pallet trays come in three different colors to match your already established color scheme.
Use these trays creatively by placing them in your bathroom to display your fall scented candles, soaps, and lotions. Use year-round to display other seasonal themed items.
Looks Best In: Bathroom
Double-Sided Easel Sign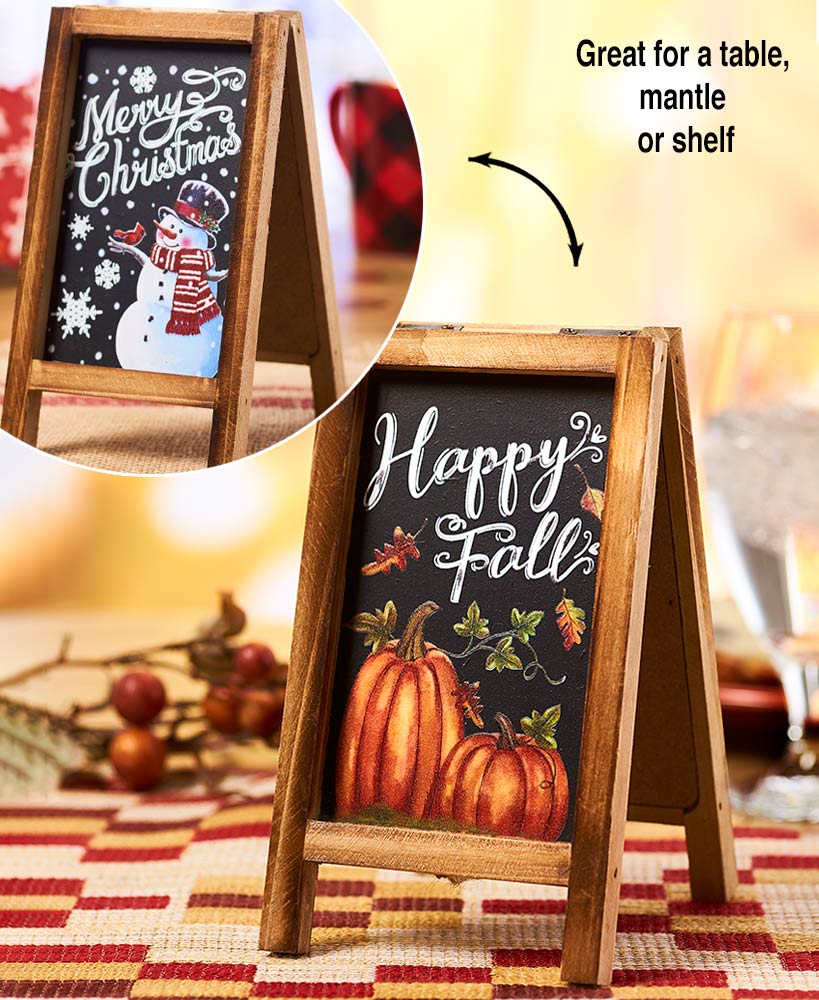 Get two seasons for the price of one with this wooden easel sign. Set it up for fall or winter.
This sign will look festive and will give you the rustic cabin look that you desire. Place in your kitchen near your autumn vegetable or on your mantel with other harvest decor.
Looks Best In: Kitchen/Living Room
---
Shop All Decorative Accents
---
Looking for more rustic, cabin-inspired fall decorations? We've got you covered! Check out our August Catalog for more ideas!