Items We Adore: LTD's Product Picks for the Week for a Staycation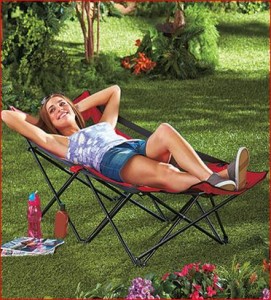 It is time to enjoy summer! It's a busy travel time, but you don't have to leave town to enjoy the sunshine and relax. Sometimes staying at home is vacation enough so we've selected a few items we think you'd like to enjoy the weather in town. Here are this week's Items We Adore: LTD's Product Picks for the Week for a Staycation.
Kick Back Portable Folding Lounger provides comfort on all your outdoor adventures. Perfect for relaxing by the pool, at the beach, on a camping trip and more. Setup takes seconds: just unfold, and stretch out on the durable lounger with breathable mesh inserts. Includes a carrying bag with shoulder strap for easy portability.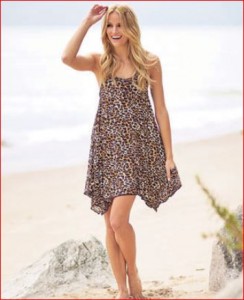 Go with the Flow Make a statement at the pool or beach with a Women's Animal Print Cover-Up. Stylish beach accessory has a curved hem for a flattering, loose fit, 2 front pockets and a racerback. Lightweight construction makes it easy to slip over your suit.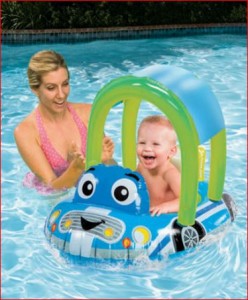 Splish Splash Designed to look like a car, the Cozy Car Float Seat with Canopy has a pocket-type seat with leg holes and a built-in canopy that protects your child from the sun. With this rider, your toddler can splash and have fun in the pool with the others.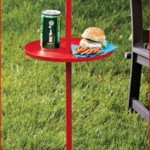 Food at Your Fingertips From the backyard to the beach, the Take It Anywhere Outdoor Table lets you kick back in style. Steel table keeps cocktails, sodas, snacks, BBQ servings and more nearby as you relax on a lawn chair, beach lounger or other outdoor furniture. Just stake it firmly in the ground or sand and you're ready to enjoy your food or beverage. You can also use it as a spot for sunglasses, tanning lotion, books and more. Top handle makes it easy to transport and to pull out when you leave.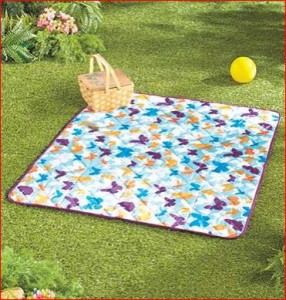 Outdoor Delights Take a 50″ x 60″ Outdoor Blanket in a Bag along on all your summer adventures. This 2-in-1 blanket and bag is just what you need for picnics, the beach, sporting events and more. Quilted print microfiber face has a solid-color, water-resistant back to keep the damp away.
Take advantage of every minute of summer with LTD Commodities! From outdoor toys to keep the kids entertained to recipe ideas for your next cookout, shop LTD to make the most of your favorite season.