Items We Adore: LTD's Product Picks for the Week for Christmas in July
We're just five months away from Christmas! It seems early, but it's never too early to get a jump on your Christmas shopping!! There are so many people to shop for (including ourselves!), it makes sense to take advantage of summer sales for our holiday gifts. We have a few products to get you started! Here are this week's Product Picks for the Week for Christmas in July.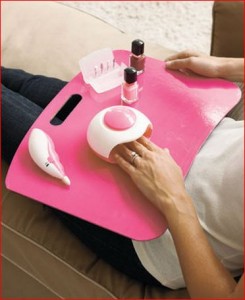 Nail It Get professional nail care at home with the Manicure Lapdesk. It includes everything you need for a do-it-yourself manicure or to give one to a girlfriend. The airflow nail dryer dries wet nails quickly and has nonslip silicone-padded feet. The ergonomic sculpting tool comes with 5 interchangeable attachments for filing, buffing and shaping nails, plus a plastic storage case. The lapdesk itself gives you a hard surface to work on, with polyfoam bead padding underneath for comfort wherever you use it. It has a built-in zippered storage area to hold accessories and a cutout handle for easy carrying.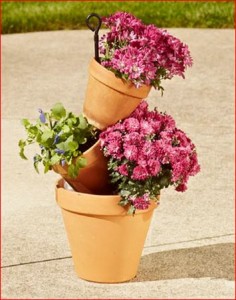 Garden Variety Gifts Create a vertical garden with a hint of illusion with Tipsy Tower Plant Stands. Simply slide your own planter pots down the bar at an angle. Each pot will rest slightly on the one below it, creating a fun, gravity-defying look. 4-Ft. tower can be used in 4 different configurations as the upright tower rod is actually 2 pieces. It's designed to accommodate 4 or more pots. 2-Ft. tower can be used in 2 different configurations and is designed to accommodate 3 to 5 pots.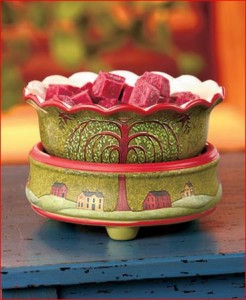 Good Scents Fill your home with wonderful aromas with a 2-In-1 Ceramic Tart Warmer. It works with scented tarts or jar candles. Just plug it into any standard outlet and use the in-line toggle switch to activate it. The pretty porcelain design adds to its appeal. Butterfly's original artwork by Lemme Studio. Willow Tree's artwork by Teresa Kogut.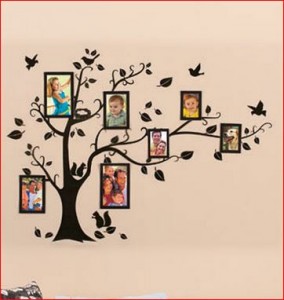 Mural Memories Customize your decor with a Photo Frame Wall Mural. Easy to apply, this imaginative mural includes several cardboard frames for adding your own photos to the piece. The adorable Owl Family includes 8 heart-shaped cardboard frames that hold photos. Show off your branch of the Family Tree with the 7 cardboard frames in this classic design. Oversized decal can be removed and repositioned without damaging walls.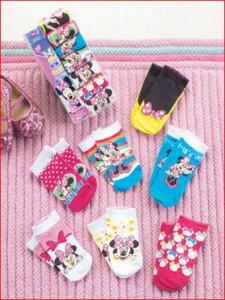 Fancy Feet Let her feet do the talking with the adorable 7-Pair Girls' Disney Sock Set. A great stocking stuffer, this value set brings her favorite character to her feet for comfy, everyday wear.
Get ready for every holiday with LTD Commodities! From ideas to get your Christmas shopping started to products to make your Thanksgiving dinner memorable, shop LTD for great products priced for fun.