June Pinteresting Picks
Summer entertaining and organizing — that's what are on the minds of our Pinterest followers this month! From kitchen cleanup to outdoor decor, here are the June Pinteresting Picks.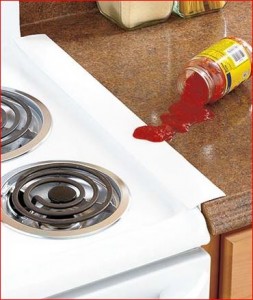 Cleanup Magic Prevent spills and dust collection in hard-to-reach places with a Set of 2 Silicone Counter Gap Covers. Use these covers to bridge the gap between stove and counter, washer and dryer, desk and printer stand and more. Durable silicone won't warp or melt. Won't scuff or scratch. 21″W x 2-1/4″D x 1/2″H, each. Can be cut to shorter lengths if necessary. Dishwasher safe.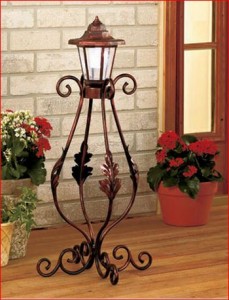 Light Delights Put an elegant finishing touch on your home with a Solar Garden Post. This classic accent features a teardrop shape enhanced with scrollwork. The lantern at the top is solar-powered, so it needs no time-consuming installation. Glows with constant white light for up to 8 hours on a full charge. On/off switch. A metal ring near the bottom of the Solar Post with Planter holds a 6″ pot. Some assembly required; assembly hardware included. 29″ x 13-3/4″. Metal and polypropylene.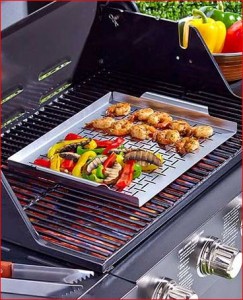 Grillin' Goodies Keep small or delicate pieces of food from falling into the flames with a Grill Topper. Perforated lines on the bottom create a pattern that allows heat to circulate around the food. Handles let you carry it from the grill with ease. 15-3/4″W x 11-3/4″L x 1-1/4″H. Metal. Dishwasher safe.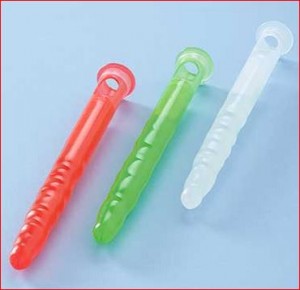 Chill Out Enjoy a cold beer that stays cold down to the last drop with the 3-Pk. Beerzicles. This beer cooler chills your drinks from the inside to keep every sip as cold as the first. Just throw it in the freezer, then insert it into a beer bottle. Fits most major brands. 1″ dia. x 8-1/8″L. Polypropylene.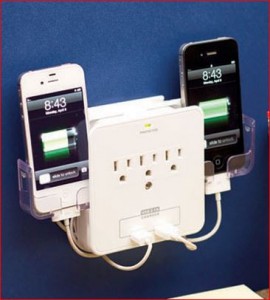 Sort & Charge Protect your phone as it charges with this Deluxe Smartphone Charging Station. Designed for versatility, it has 3 standard outlets, so you can keep other appliances plugged in along with your charger, or charge up to 3 additional devices at once. Plus, there are 2 USB ports built into the station for phones and devices that require a USB adapter. The sides of the station pull out to cradle 2 phones or devices charging at the same time. Surge-protected charger means your phones and devices won't be damaged by sudden power surges or outages. 4-1/2″ sq. x 2″. 8-3/4″ x 4-1/2″ x 2″, with cradles extended. Plastic and metal.
Whatever the season and whatever the need, LTD Commodities has a variety of products to suit any occasion! Shop LTD for awesome products at unbelievable prices.