4th if July: Fireworks Safety Tips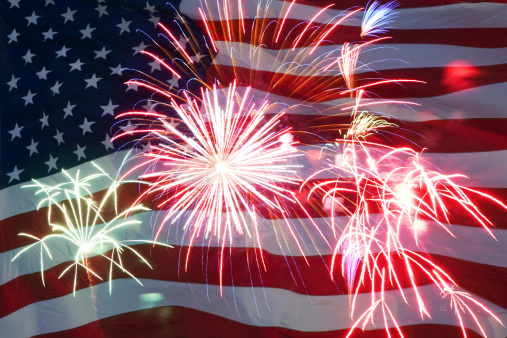 The 4th of July is here! Across the country, friends and family are gathering to celebrate our independence with food, fun and fireworks. That's exactly what our Founding Fathers wanted us to do on the day the Declaration of Independence was signed. But with all the fun and fireworks comes a bit of danger. Here are 5 fireworks safety tips to keep in mind while you're celebrating our nation's birthday.
Be Aware of the Law The laws around fireworks are different in each state. There are reasons for that — some have to do with safety, others have to do with land preservation but both are there for protection. Before you flick your lighter or strike a match, make sure you're complying with local laws. It keeps the community peaceful and you won't have to worry about police crashing your party.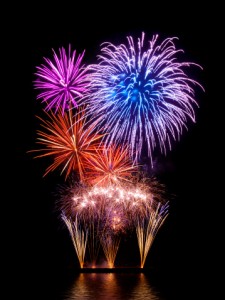 Dress Appropriately If you're working with fire, you have to work defensively. Make sure you're not wearing loose clothing that can catch fire if the wind changes direction. Keep your skin and feet covered to avoid any close encounters with a flame or hot coal. The damage from burns largely depends on how much exposure you had to a flame or coal and having a layer between you and the flame may reduce your exposure time.  What you choose to wear could be the difference between a superficial burn and a blistering burn.
Water Within Reach Make sure you have a fire extinguisher (and know how to use it) available before you start setting off fireworks. Keep a bucket of water nearby with a supply close enough that you can refill easily and quickly.
Use Common Sense You have to keep your eye on live fireworks at all times. This means give each explosive your undivided attention by lighting fireworks one at a time. Because you are the keeper of the fireworks, use protective eye wear to shield your eyes from rogue sparks. While your eyes are on the fireworks, make sure children don't get their hands on any flammable items. Fireworks are dangerous by themselves, in the wrong hands they can be deadly.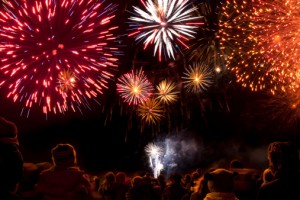 Be an Observer The best way to prevent injury is to stay away from the fire. According to the National Fire Protection Association, fireworks caused more than 17,000 fires in 2011 that resulted in $32 million in damages. In 2013, fireworks caused more than 11,000 injuries — some from what we think of as "safe" fireworks like sparklers. There are hundreds of thousands of fireworks shows that are put on by professionals across the country. It's much less dangerous for you to let the professionals do what they do best and enjoy the sparkling sky from a distance.
LTD Commodities wants you to have a fun and safe 4th of July! Put safety first for your celebrations and everyone will have a memorable holiday.