Last Minute St. Patrick's Day Treats
Tomorrow is St. Patrick's Day! If you don't have everything together, don't worry — there are shortcuts for everything, even a St. Patrick's Day celebration. Since we like to keep things simple at LTD, easy St. Patrick's Day treats is what we're working on today. Here are 5 Last Minute St. Patrick's Day Treats to try.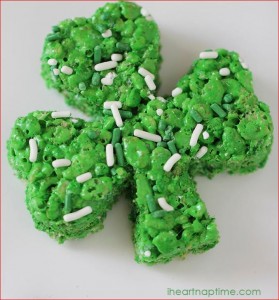 Shamrock Rice Krispy Treats I Heart Naptime won us over with these Shamrock Rice Krispy Treats! It doesn't get much easier than melting butter and marshmallows to mix with green food coloring. If you're doing this last minute, the hardest part about it might be finding a shamrock-shaped cookie cutter.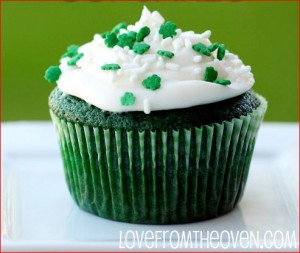 Green Velvet Cupcakes If you made red velvet cupcakes for Valentine's Day, making green velvet cupcakes for St. Patrick's Day should be a snap! Christi at Love From the Oven takes you through the cupcakes, step-by-step. The only obstacle you might encounter is deciding if you want to make a cake, cupcakes or mini-cupcakes!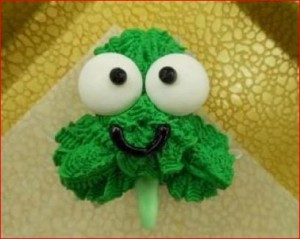 Shamrock Cupcakes How cute are these shamrock cupcakes? Leigh is behind Easy Cake Decorating — and she certainly makes these cupcakes look easy AND adorable. Apparently, all it takes to make these sweet treats is a bag of marbles!  And, of course, you need a steady hand, but they'll impress anyone as long as they taste as great as they look.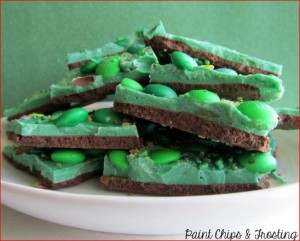 Leprechaun Bark Paint Chips & Frosting really knows how to keep St. Patrick's Day simple, delicious and clever! All you have to do is melt chocolate — it practically makes itself. The only thing hard about making leprechaun bark is waiting for it to cool before breaking off a piece to eat!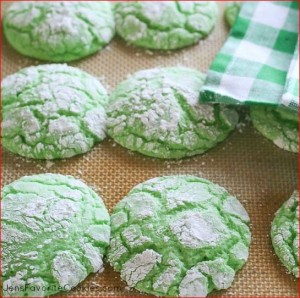 Mint Crinkle Cookies Jen's Favorite Cookies for March is the mint crinkle — and boy are they easy! They don't require any decorating to be cute — with just 6 ingredients and 20 minutes, you'll be ready for St. Patrick's Day with your new favorite green treats!
We have ideas and products for every holiday at LTD! Check back for Easter and Mother's Day for more great items and inspiration to plan for your holiday.