7 Container Garden Ideas We Think You'll Like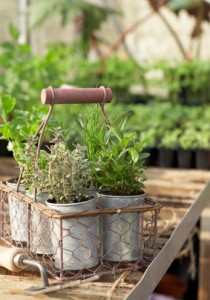 Gardens aren't just for those who have big backyards or giant lots in suburban spaces. Perfect gardens can come in all sorts of shapes and sizes that don't have to fit in the confines of a garden plot. At LTD, we've been looking at all the fun ways to give our gardens character. This week, we're all about container gardens. Here are 7 container garden ideas we think you'll like.
Old Tea Cups Before you send your old dishes off to the thrift store, think about how they might hold some herbs or flowers. If you have a teapot (these are very popular for container gardens) to match your cups, create a flower tea party!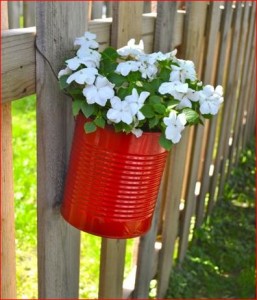 Tin Cans Whether you have coffee cans or soup cans, clean them out, poke a few holes in the bottom for drainage, fill them with soil and seeds and you have a garden. They can be arranged and rearranged to suit your mood, painted to give your patio a pop of color or mounted to create a vertical garden. The Newly Woodwards hung their coffee can planters along the fence to create a welcoming yard — tin cans are about as versatile of a planting vessel as you can find!
Tool & Tackle For those who have a handyman and angler in their lives, old tool boxes and tackle boxes make spectacular container gardens. You really only need casino online to punch a few holes in the bottom of the box for drainage and you have a themed planter. The same idea can be used for those old themed lunch boxes you can't bare to throw away but don't have any use for.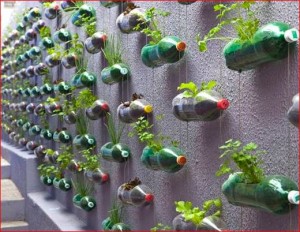 Plastic Soda Bottles Plastic soda bottles can be hacked up into planters of all shapes. Cut off the top and you have a steady container to put anywhere. RiteMail cut out the middle of many bottles and strung them together to create a vertical garden that covers an outdoor wall. The same idea can be used for something on a smaller — but still impressive — scale.
Kitchen Garbage An old lemon peel or an empty egg shell make sweet planters if you plan well. Cut (or crack) the top off your lemon (or whatever piece of fruit or egg shell), scoop out the middle and prepare it for drainage and add the appropriate seeds (small plants and flowers) for your natural planters.
Furniture Not all furniture is in the right condition to become a container garden. They have to have some sort of base or foundation remaining to stand up straight — for instance, you may not be ready to get rid of that antique chair with a missing leg, but that doesn't mean it should be made into a planter. But that chest of drawers that's taking up space in the garage may be able to hold all of your favorite plants with plenty of drainage to keep them healthy.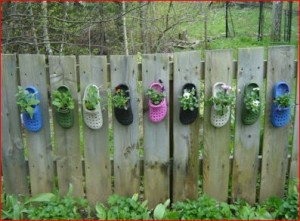 Shoes They may not be fit to run another marathon, or support you at your next formal dinner, but you can get more mileage out of any shoe in the garden! One family took rubber shoes, made them into planters and hung them on a fence to create an outdoor vertical garden. It's one more reason to buy new shoes.
From ski boots to a dresser drawer, just about anything can be turned into a garden! As gardening season picks up, LTD has more ideas and products to give you the garden you want to take care of.