LTD Anniversary Spotlight: Mike Hori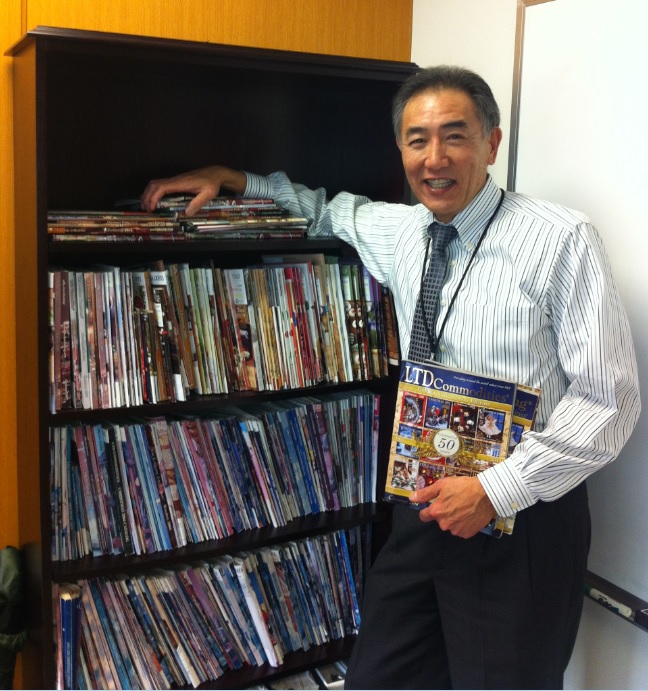 We are proud to be celebrating the 50th anniversary and excited to share the celebration with all of our wonderful customers. LTD has been a part of many families' lives for generations and as we grew, your family was there.
We want to introduce to you some of the LTD employees that make it all possible. This week we are proud to introduce Mike Hori.  We asked some fun questions and had a few laughs while we walked down memory lane.
1. How long have you been with the company?
Forty-one glorious years.
2. Have you always worked in the same department? If not, what other departments?
Departments include the warehouse, mail room, buying and merchandising.
3. Why did you stay so long?
That actually wasn't my original intent. I was working here part time while going to school. During the years I was attending school and working here part time, the company was experiencing continuous growth. After graduating, the company asked me to stay full time. LTD was a small company back then however, it seemed to be a company going in the right direction so I took the job and never had regrets.
4. What is your best memory?
Starting out as a part-timer and getting to know my co-workers. Most of the warehouse employees were all in the same age group. We would get together after work and socialize with poker games, parties, picnics and go golfing.
5.What do you look forward to about coming here each day?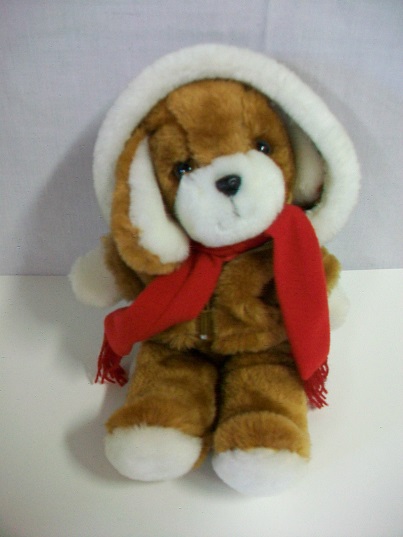 There is something new each day. Every day there are new challenges and with that comes new learning experiences. Plus- I'm surrounded with a lot of great people.
6.What is your favorite LTD product of all time?
A stuffed animal with jacket. This was one of the biggest selling products of all time. I had a special interest in this item because I was working as a buyer at that time.
7.Sum up your feelings about working at LTD in five words or less.
Just Livin' The Dream.
Mike's story in a nutshell
Mike's story with LTD began in 1972. Back in those days LTD didn't have a catalog. Advertising was an 11X17 flyer promoting one item at a time. The warehouse didn't have any automation. Even the one dock door had to be lifted manually. There were a few pallets but at the time the company did not have a forklift or a pallet jack.  Computers were still in a visionary stage in 72'; in fact electric typewriters were considered leading edge. Most of the typewriters at the time were manual.
At that time, the most popular products were flatware, melamine (plastic) dishes, coffee thermoses and cutlery. Besides the warehouse, Hori worked in the mail room, buying and merchandising departments.
Hori who has now been with LTD Commodities for 41 years stayed with the company as he noted growth was "phenomenal" and was continuously improving marketing strategies, work processes and employee engagement. The company's second home was an old post office building in Chicago and after a few moves over the years, have settled in Bannockburn, Illinois with a distribution center also in Aurora, IL. One of his best memories to date is when he first started in 1972,employees he worked with were part-time and all had a great feeling of camaraderie.
Hori is always looking forward to a new day with LTD. There is always something new happening each day and the company is continuing to evolve and make improvements. From selling one item at a time in 1963 only through mail to taking orders through mail, phone and web today. From all of the thousands of products that LTD has sold, Hori's favorites have been a set of stuffed animals with jackets, a bear, a raccoon and a panda that sold for $3.95. The trio was a best seller and still holds the prestigious title today. His second favorite was a nylon Easter basket that looked like a bunny. Similar fun products for the holidays can be found in current catalogs.
Today Mike Hori is the Vice President in Merchandising and continues to work hard to help bring one world of values to all LTD/ABC customers. Hori described his years of working at LTD Commodities as Just Livin' The Dream otherwise, "Just L.T.D."