LTD's Items We Adore: Product Picks for Her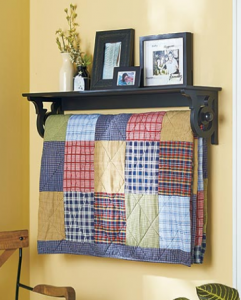 Holiday shopping is getting fierce! But we have something for everyone on your list — especially the lucky ladies in your life. If you're having trouble picking things out, we have solutions. Here are this week's Items We Adore: Product Picks for Her.
Deluxe Display
Convenient Deluxe Quilt Rack with Shelf helps organize an entryway with simple style. Its pretty scrolled sides complement the dowel's knob finials. Display a colorful quilt or throw on the rod and place additional items on the shelf. 37-1/4″W x 7-7/8″D x 8″H. Wooden. Assembly required; assembly hardware included.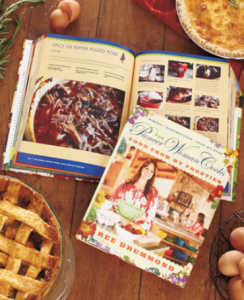 Good Eats Accidental country girl and cooking star Ree Drummond is back with her latest mouth-watering collection, The Pioneer Woman Cooks: Food From My Frontier. This book is packed with the simple-but-scrumptious recipes that rotate through her kitchen on a regular basis. There are dozens of colorful step-by-step photos as well as pictures of the finished dishes to get you inspired. Cooking for a crowd of cowboys and cowgirls has never been simpler. Hardcover. 293 pages. 10-1/2″ x 8-1/4″.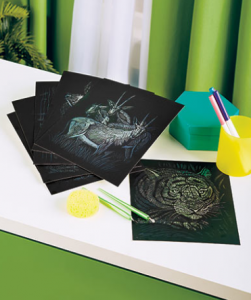 She's Crafty Engraving Art Project Kit Value Pack is a fun and easy way to create your own foil artwork. You simply use the tools in the kit to scrape away the lines that are preprinted on the board to reveal the metallic color underneath. Each pack comes with 6 small practice boards to master your skills. For ages 8 and up.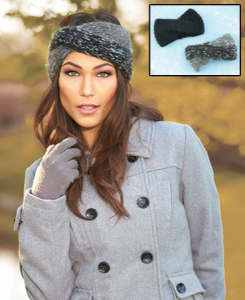 Elegance Expert Perk up those dreary winter days with this stylish 2-Pk. Crisscross Knit Headwraps. Each pack consists of a solid color and a 2-tone headwrap. Knit of acrylic with metallic yarns, it keeps you warm while making you look spectacular. One size fits most. Imported.
Vintage Vantage This wire Vintage Dress Form has a woman's shape and can be both decorative and functional. The freestanding piece can be displayed alone or draped with fabrics and jewelry. Lay out your clothes for the next day, or keep scarves, hats, purses and more handy. For a decorative look, keep it "dressed" with colorful clothes and accessories. 52-1/2″ x 20″ x 11″. Made of metal.