National Cherry Month: Cherry Cobbler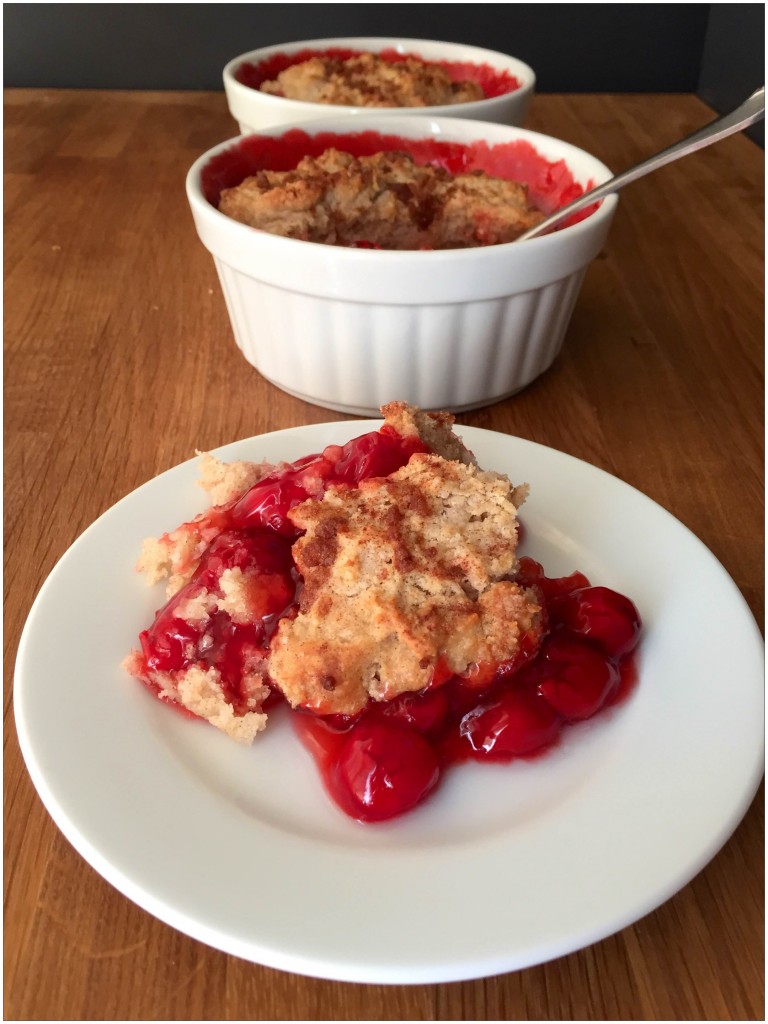 We know you're mind is on Valentine's Day right now, but February also happens to be  National Cherry Month! And we love cherries at LTD.They're not in season — they have a short growing season that lasts just the month of June. To celebrate cherries, we're going to share our favorite, easy cherry recipe: Cherry Cobbler.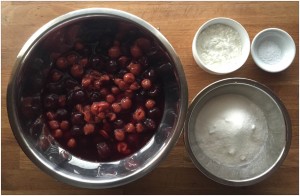 Cherry Cobbler
Cherries:
3 14.5 oz cans cherries in water (tart or sweet cherries both work)
4 tablespoons cornstarch
1 1/4 cups sugar
1/8 teaspoon salt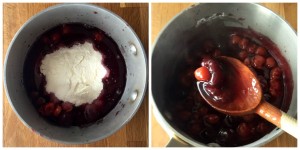 Combine all the ingredients in a sauce pan. Over medium heat, bring to a boil. Reduce heat and let simmer for ten minutes. Set aside.
Topping:
Preheat oven to 375℉.
3/4 cups all-purpose flour
1 TB  sugar
1/2 tsp. baking powder
1/4 tsp. baking soda
1/4 tsp. salt
1/4 tsp. ground cinnamon
3 TB cold unsalted butter, cubed
⅓ cup buttermilk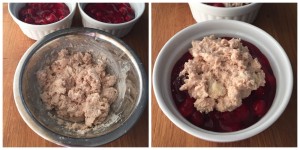 Whisk together the dry ingredients. Add the butter. Mix and squeeze the butter in the flour mixture until it looks like chunky sand (the butter pieces should be the size of small peas). With a fork, gently stir in the buttermilk. Mix until it's just combined. It should be lumpy.Pour the cherry mixture into an 8"x8" casserole dish or a 9" pie plate or divide them among two ramekins. And drop scoops of the topping on top of the cherries. Bake for about 20 minutes or the cherries are bubbly and the top is golden brown.
Cherry cobbler is so easy to make and so easy going down, we had to share the recipe with you! Happy National Cherry Month and enjoy your cobbler!