The Perfect Guide for Chocoholics
Chocolate sales for Valentine?s Day reach more than one billion dollars in the United States each year, Americans eat 12 pounds of chocolate each year, and more than 58 million pounds of chocolate and chocolate candies are sold during Valentine?s week.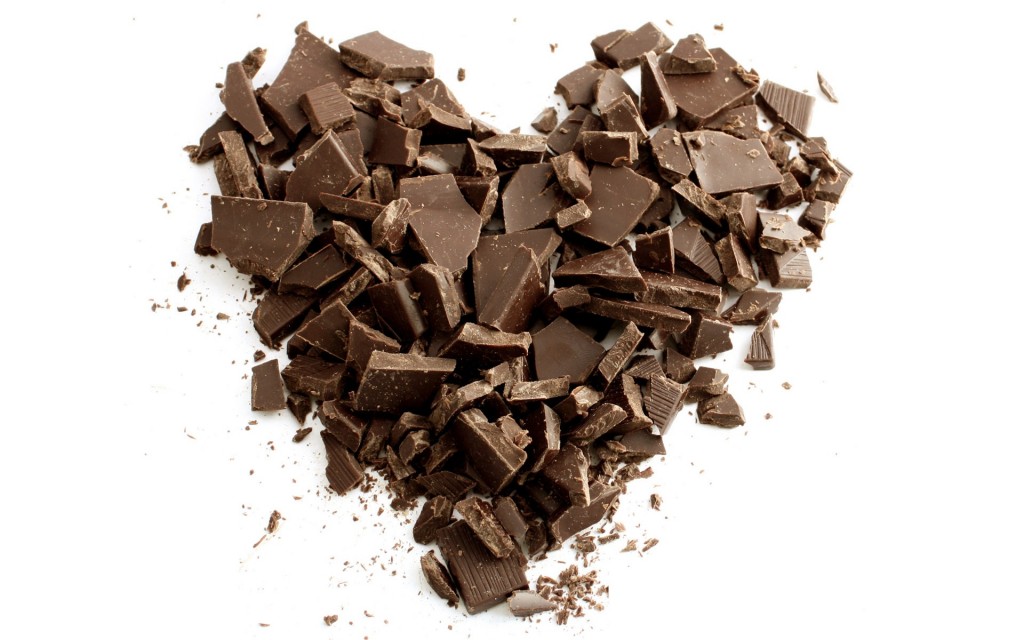 If you?re a chocoholic you definitely don?t need a holiday to get you thinking about this delicious dark concoction. We?ve got a quick and simple guide to help you see the major differences in chocolates, and figure out what type of chocolate pairs best with wine, fruit, and more. Now you can really perfect your Valentine?s Day dessert.
Cacao vs. Cocoa?
We?ll start with the trickiest question: what?s the difference between cacao and cocoa? Well, nothing. They?re actually the very same thing, just with different spellings and pronunciations. When you see cacao nibs and cocoa powder, you?re seeing the very same thing in different forms. Now that you?ve got that out of the way, let?s look at the three common types of chocolate: white, milk, dark.
White Chocolate
White chocolate is more commonly referred to as a chocolate derivative, because it doesn?t contain chocolate solids.? White chocolate is much sweeter than traditional chocolates, and is made with cocoa butter, sugar, and milk. It pairs well with more delicate flavors, including apple, peach, and strawberry.
Milk Chocolate
Milk chocolate is exactly what it sounds like. Made from cocoa, sugar, and the addition of dairy, milk chocolate is lighter in color and taste, creamier, and sweeter than dark chocolate, but not as sweet as white chocolate.
Dark Chocolate?
Simply made from cacao or cocoa butter and sugar, dark chocolate has the highest concentration of antioxidants, and a slightly bitter taste. An emulsifier or flavor enhancer like vanilla is commonly added, but dark chocolate never contains milk. The percentage of cacao denotes the flavor, and can range from sweet (30%) to bitter (80% or higher).
Chocolate Pairings?
And now onto the fun stuff: the best pairings for chocolate! Take notes so you can bring chocolate to your Valentine?s Day celebration! There are three important things to consider: amount of sugar, consistency and fat content, and preference. If you know beyond a doubt that your significant other hates dark chocolate, just don?t use it!
Wine: The standard rule of thumb with wine is: the darker the chocolate, the darker the wine. Dark chocolate is the recommended wine pairing in most situations. The bitter components of dark chocolate will bring out the sweeter aspects of the wine, but a sweeter option, like milk or white chocolate can bring out the bitter aspects of the wine. (Not a great idea.) Here are a few quick tips to help you choose.
White Chocolate: Riesling, Port, Moscato, Tokaji, Sweet Ros?
Milk Chocolate: Shiraz, Port, Sparkling Semi-Dry Ros?, Oaked Chardonnay
Dark Chocolate: (Most red wines) Red Zinfandel, Bordeaux Blend, Cabernet Sauvignon, Tawny Port
Strawberries: This comes down to both personal preference, as well as the quality of the strawberries. Since you should be melting the chocolate pieces in a double boiler with butter, you can control the consistency, meaning the sugar or cocoa butter content of the chocolate isn?t as important. If you have super ripe and sweet strawberries, bittersweet chocolate works best here, but for lighter or more sour strawberries, both milk and white chocolate will bring extra sweetness for a more balanced bite. For pairing chocolate with other fruits, check out these fruit and chocolate tips!
Ganache: Most people recommend dark chocolate for ganache. When ganache is made, the flavors and sugars are concentrated, so a chocolate with less sugar to start, such as dark, is your best bet. Additionally, ganache is usually paired with something creamy and high in fat, so dark chocolate performs best here.
Fudge: Any! You can use any type of chocolate to make fudge, but if you?re making it at home from scratch, it?s best to use a pure cocoa powder flavor that you love, such as Special Dark or regular Milk chocolate. Just adjust the added sugar to balance the sweetness of the chocolate.
Cookies: Finally, what chocolate to use with chocolate chip cookies? There are diehards out there who will only make their beloved chocolate chip cookies with semi-sweet chocolate chips (milk chocolate), but we say: experiment! That?s the best thing about cookies. They?re already sweet and savory and sometimes a little salty, so you can actually pair most cookies with each type of chocolate, depending on your preference. Try those oatmeal chocolate chip cookies with dark chocolate chunks, and try white chocolate with savory options like Rosemary Brown Butter cookies, Molasses cookies, or Earl Grey Tea cookies.
Image Source: Lulas