7 Easy Accent Pieces That Instantly Transform Your Bedroom
Feeling like your bedroom is particularly drab of late? Want to break out of the boredom rut and spice things up a bit? Here are seven easy accent pieces that can be added to your sleeping quarters with little effort?but with big results!
1. Throw Pillows
Adding a few throw pillows to your bedroom is a fast and inexpensive way to incorporate a fun pop of color. Consider what mood you are hoping to set, and then choose your color pattern accordingly. For example, if you are hoping to give the room an energetic feel, look for throw pillows that have orange in them as orange tends to evoke feelings of enthusiasm and excitement. Conversely, if you are looking to make things a bit more serene, consider using greens and blues?they evoke feelings of balance and peace.
Image Credit: Flicker.com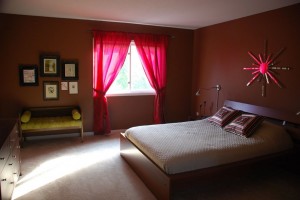 2. Curtains
Curtains are a seamless way of giving any bedroom a complete look. They can enhance the room with a glamorous appeal or give it a fun look that mimics your personality?the possibilities are endless! Be sure to get curtains that are the right size (otherwise the window treatment looks unfinished). And pay attention to details such as what type of header style you want (like pinch pleats or swagged) and what kind of curtain rods and finials look best.
Image Credit: Flicker.com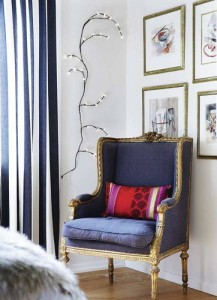 3. Sassy Seating
Incorporating additional seating in the bedroom both gives some stylish flare and adds an extra lounge spot. Consider creating a cozy reading nook or ideal location for slipping on your shoes with a corner chair or tasteful bench at the foot of the bed. This does not have to be financially taxing?you can even just reupholster a chair you already have!
Image Credit: Flicker.com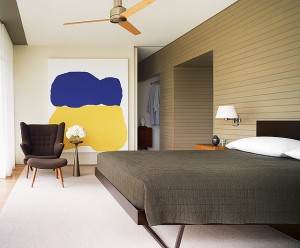 4. Awe-inspiring Art
Adding one or two fun pieces of artwork is one of the simplest ways to incorporate a little creative edge to any bedroom. Consider adding an exciting piece, even if it is a little bit ?out there.? This can be anything from paintings to photographs?the sky?s the limit when it comes to choosing how best to decorate the wall space (you could even create something yourself!).
Image Credit: Flicker.com
5. Chic Chandelier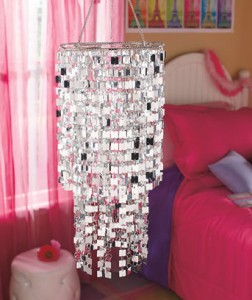 A chandelier is a great piece to feature in any bedroom space. Not only does it add to the overall d?cor, but it is also a fantastic lighting technique. Take some time to shop around for the perfect chandelier that sits well with the general ambiance of the room. There are so many from which to choose with options from beaded to Victorian and everything in between!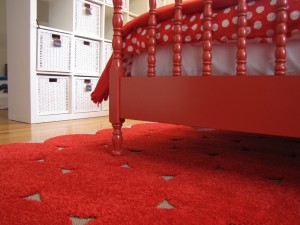 6. Rugs Galore
A rug is a great way to help define a space. It?s also a great opportunity to link different colors that are used elsewhere in the room. Furthermore, rugs add a feeling of warmth and coziness to a room, especially if the floors are hardwood. With all of this in mind, go out and find that perfect fit for your space?and always remember that there is no rule about having a rectangular rug!
Image Credit: Flicker.com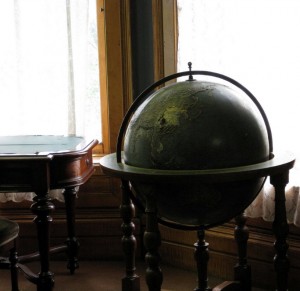 7. That One Fun Piece
Finally, the grand finale to any bedroom ought to be that one fun piece that really stands out and draws the attention of any guest. Ideas include a large globe situated near the desk, a bamboo divider screen between the bed and window, an antique trunk alongside the wall, or a large clock that sits above the headboard.
Image Credit: Flicker.com
The key to vamping up any dull space is incorporating color, patterns and unique pieces that unify the room and make it pop. Whether you are a senior in high school looking at health care schools in Calgary and trying to figure out how best to decorate the dorm or a senior VP at a marketing firm hoping to draw some of that work creativity into your personal life, try incorporating one or two of these accent pieces into your room?they are just the ticket to transforming any bedroom from simply fine to totally fab!
Annie Babbitt is a freelance writer whose interests include entertainment, lifestyle and current events. Annie loves helping promote change and being an advocate for those in need. She most recently has found an interest in writing about issues related to business and education and draws inspiration for her writing from companies such as ABES.