Pinteresting Picks for February
Spring is near and our Pinterest followers are super excited about it! They've got their eyes on all things green and flowery! At least those are the things they're pinning most. And since we think you'll what they like, we put together a list of their favorite items. Here are our Pinteresting Picks for February.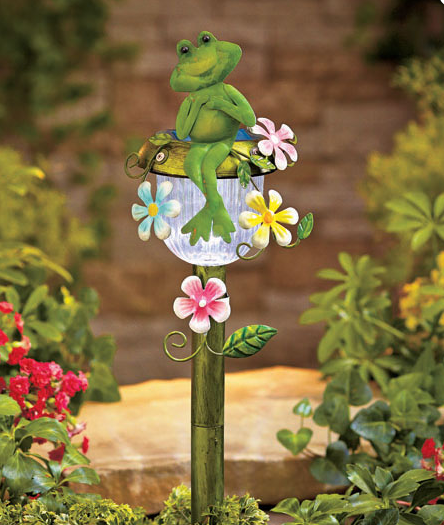 Decorative Solar Stake creates an amazing light display. After soaking up the sun all day, the lantern automatically turns on at dusk. The white light will glow for up to 8 hours on a full charge. Colorful 3-D blooms and a garden critter complete the stake's fun look. On/off switch. Approx. 4-3/4″W x 4-1/2″D x 20″H, including the 4″ stake. Plastic and metal. Easy, tool-free assembly required.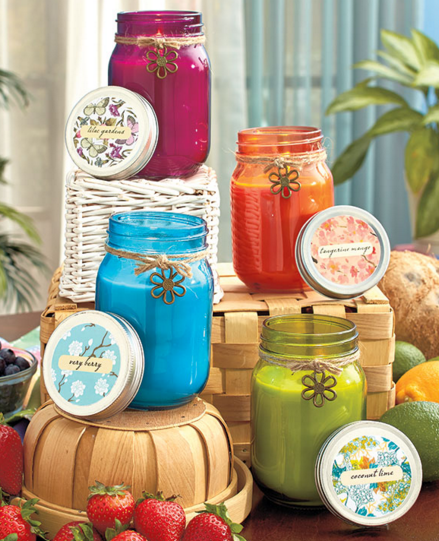 Freshen up your home and decor with this Fresh 'n' Fruity Mason Jar Candle. The paraffin and soy wax blend candle is scented in a fun fragrance. Its colored glass jar is decorated with a flower charm tied with jute ribbon. The metal lid has a coordinating design. 12 oz. Burn time, approx. 100 hours.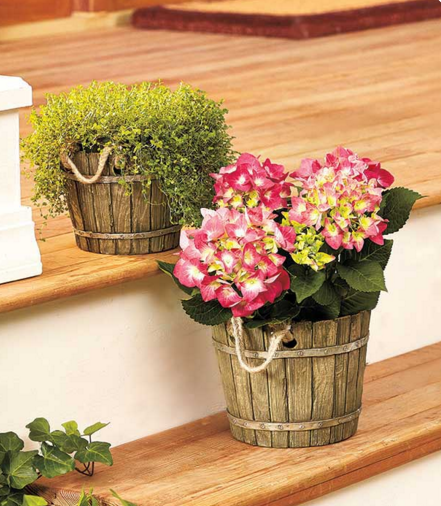 Place detailed Realistic Planters in your garden or on your patio for a nice display. Order a Small (approx. 6-3/4″ dia. x 4-1/2″H) and Large (approx. 8-1/8″ dia. x 5-3/8″H) in the same design for a coordinated landscape. The Barrels feature decorative rope handles. Cement.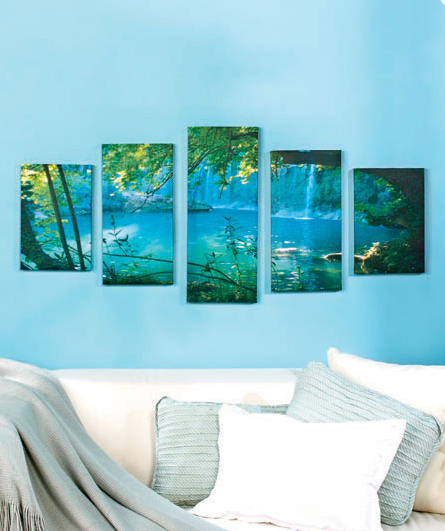 With one picture separated on multiple canvases, the 5-Pc. Canvas Wall Art Set hangs like a window into a serene landscape. The graduated canvases may be arranged in order, from short to tall to short, to tell the entire story of the scene. Overall, the five together are 39-1/2″ wide and 19-3/4″ tall, creating a substantial piece of art. Canvas wrapped over wooden frames. Hanging hardware included.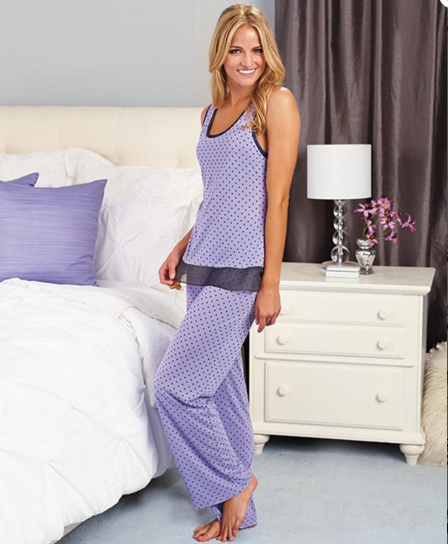 This Women's Light and Airy Sleep Set is made with a comfortable, lightweight fabric that's perfect for lounging. The sleeveless top's high-low hem is accented in flowing chiffon with chiffon around the scoop neckline and armholes, too. The loose-fitting pants have an elastic waistband for extra comfort. Polyester and rayon. Machine care. Imported.