Simplify Your Life Week: Ideas to Simplify Your Life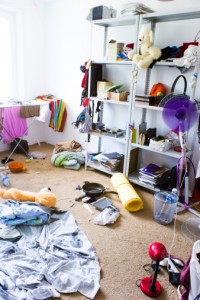 It is "Simplify Your Life Week" — it's an idea that's great in theory, but difficult in practice only because it's hard to know where to start and, therefore, hard to get started. But we've put together a list of small things you can do to make your life easier. Here are 5 ideas to simplify your life.
Declutter Decluttering is a big task, but if you tackle a little bit at a time, it can be easy. Take an hour after dinner and, armed with a garbage bag, go through your house from bedroom to bathroom and start throwing away all the things you keep "just in case." Sometimes you can say "just in case" for years — but when you make the decision that there will be no case for keeping some items, you'll feel just a little bit lighter.
Electronics-Free Time Take one night a week and declare it an electronics-free night. You don't have to forgo radio or music, but turn off your cell phone, computer and television and figure out how to entertain yourself without them. It can be a liberating experience — perhaps you'll be more productive, finish that book you've been trying to get through or start conquering your holiday to-do list (it's never too early to start!). It's amazing how much our devices distract us.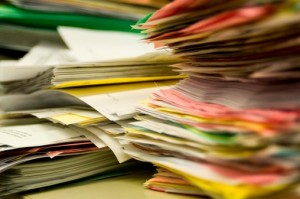 Shred Those documents the IRS tells you to keep for seven years have probably been in that accordion file for ten years. It's time to start shredding. Don't do it all at once — we want to keep it simple — just shred one year at a time. It shouldn't take more than 15 minutes — just 15 minutes to clear out a year's worth of junk.
Make Better Use of Your Time We work all week to relax on the weekend, but it's not relaxing if you have to spend it cleaning. Start doing your chores during the week after work. Clean your bathroom on Mondays, do laundry on Tuesdays, clean the kitchen on Wednesdays and do all of your grocery shopping on Thursdays. You might think you'll be too tired to do these things during the week, but with your weekends free of chores, you'll find the energy to be able to enjoy that free time.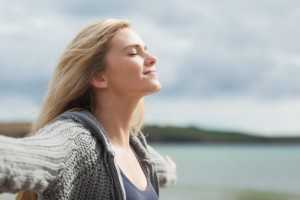 Start Saying No Don't take on too much. Sometimes obligations — either social or work obligations — make our lives feel more complicated and stressful than they can be. Rather than giving your time and energy to someone else, give it back to yourself. Rest, relax and enjoy your free time rather than rush from one obligation to another.
LTD Commodities strives to make our customers lives easier. From helpful hints for everyday tasks to products to simplify your chores, LTD has it all!