St. Patrick's Day Scavenger Hunt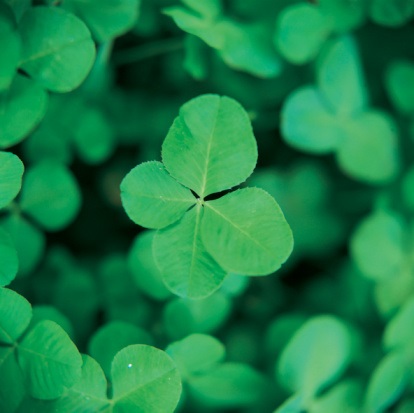 Celebrating St. Patrick's Day is fairly simple: you eat corned beef and cabbage and drink plenty of Guinness. But putting together something for the kids takes a little more creativity. This year, in additions to treats, our big idea for little ones is a St. Patrick's Day scavenger hunt! Here are a few items we think would be fun for kids to find for the holiday to honor Irish heritage.
For this scavenger hunt, the obvious goal is to find the leprechaun's pot of gold. Because leprechauns are sneaky little creatures, they're excellent at hiding their treasures. The clues they leave behind will be clever so your kids will have to think like leprechauns to find their riches.
Shamrocks Of course you don't have to use real shamrocks for this — you can cut them out of green paper or craft something subtle to throw your kids off. If you have a shamrock hole punch, you can make shamrock paper trail or use it to punch tiny shamrocks out of kale to make them seem authentic.
Leprechaun Pipe Leprechauns always have a pipe hanging out of their mouths. Look for toy bubble pipes at the dollar store and hide it so it looks like your little leprechaun left it behind. It works as a clue and a fun prize!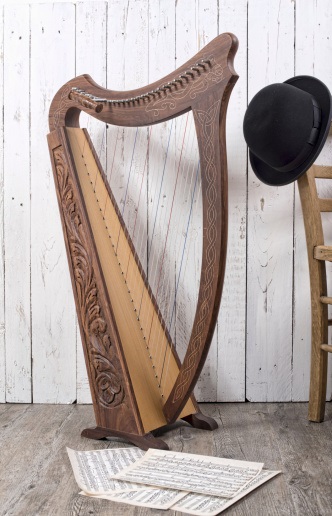 Irish Harps and Tin Whistles Leprechauns are talented musicians — they love to play tin whistles and Irish harps. You can craft simple harps or check your craft store for miniatures. You can also check for miniature tin whistles, but a recorder would work, too — they're very inexpensive and they make a super starter-instrument.
Tiny Shoes and Tiny Hammers Leprechauns are cobblers by trade and they wear out their shoes by dancing — tiny shoes should definitely be on your scavenger hunt list. You might want to scour your kids' doll collection for these! They shouldn't be too hard to find, but tiny hammers might. Use a kitchen mallet or a wooden mallet if you're short on tiny hammers — a regular hammer would also work if you feel OK about your kids handling adult tools.
Pot of Gold A pot of gold is the obvious choice for the big prize. You can hide chocolate gold coins separately from the pot of gold — leprechauns are known to hide bits of their gold scattered about the countryside. Leading to the pot of gold, you can try hiding Skittles for clues — drop them like bread crumbs to lead them to the pot of gold — it's about as close as you can get to finding a pot of gold at the end of a rainbow.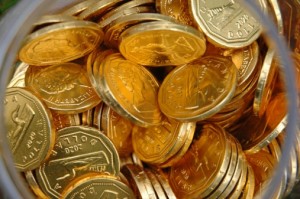 Lastly, no scavenger hunt is fun without good riddles to try to piece together to find your next clue. Not all of us are clever enough to come up with multiple riddles for one game. Luckily, the internet provides us with unlimited resources for creating poems with just a few clicks. To write your clues, use a riddle generator. But since this is a St. Patrick's Day scavenger hunt, you might try making your clues into Limericks as they, allegedly, originated in Limerick, Ireland. There is also a Limerick generator to help you with that.

St. Patrick's Day isn't all about boiled vegetables and beer — it can be fun for the whole family! LTD Commodities has ideas and products for entertaining all ages and all holidays. Keep checking back for inspiration for every season.