St. Patrick's Day: Fun Facts About Leprechauns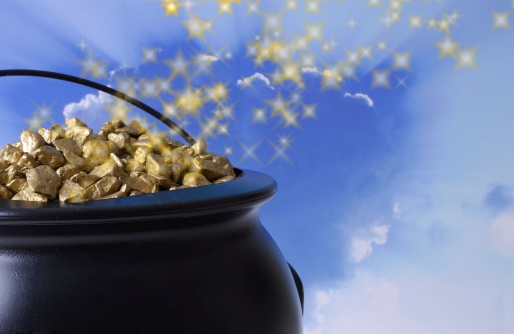 It's finally March — the snow hasn't melted yet but, luckily, we still have St. Patrick's Day to distract us until the sun starts to shine. It's a holiday with religious roots but it's also adopted quirky symbols to help celebrate the day — particularly leprechauns. They're mythical creatures with peculiar behaviors. Here are 5 fun facts about leprechauns.
Cobblers What you may know about leprechauns is that they're cobblers (not the kind of cobblers you eat!) — they make shoes by trade. This is why you can track them by the sound of their tiny hammers — they're always tapping away to put together shoes. What you may not know is that they make shoes because they are unstoppable dancers and they wear out their shoes so quickly making shoes themselves was the obvious solution to being shoeless. They're also very good musicians — they have a talent for tickling the strings of a celtic harp, blowing a tin whistle or playing a fiddle.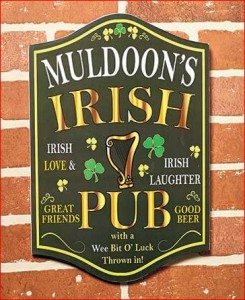 Cousins Leprechauns are not known to be charming — they're moody little creatures, but it's nothing compared to their cousins, the lurichauns. Lurichauns are similar in stature, but instead of making shoes, they make trouble. They're heavy drinkers and hideout in wine cellars — if a wine cellar owner has a lurichuan in his cellar, he can expect many messes and misfortune.
Granting Wishes According to legend, leprechauns squirrel away they're boot bucks scattered across the Irish countryside or in little pots at the end of rainbows. It is believed that if a human catches a leprechaun he'll get the leprechaun's pot of gold or three wishes in exchange for the leprechaun's freedom — but leprechauns are tricksters and they almost always outsmart their captors. In fact, leprechauns are where the term "Luck of the Irish " comes from. Folklore holds the story of an Irishman caught a leprechaun who granted him three wishes. For the first two wished, he asked to be the richest man on a tropical island. When he arrived, the island was deserted and he had to use his remaining wish to get back to Ireland. Seems there's nothing lucky about the luck of the Irish. 
Lady Leprechauns There are no female leprechauns. There are two possible explanations for this: 1) Leprechauns are part of the fairy kingdom. When a child is born as a girl, it is considered a fairy; boys are leprechauns. 2) According to The History of Fairies by Carolyn White, they are possibly the male offspring of fairies considered to be repulsive.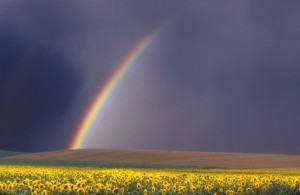 Protected by Law According to IrishCentral.com leprechauns are considered endangered species and is now protected under the European Habitats Directive. Leprechauns are one of the draws to the community tourists who contribute to the economy. Since 2011, the law has shielded the flora, fauna and heritage of the leprechauns from those who might monkey with their habitat.
Whether leprechauns exist or not is important on St. Patrick's Day, but celebrating the mystical tricksters is part of the fun of March. Set a trap, come up with your three wishes and prepare to be outsmarted!