Swimming Pool Essentials for a Splashing Good Time
Nothing cools us off better in the summer heat than a dip in the pool. Waterparks open doors early and don't close until the sun goes down. Road trips end at sandy beaches lining oceans and lakes. Backyards simmer and neighborhoods are packed with kids trying to cool off in pools or sprinklers, armed with buckets of water balloons. Get ready for the heated days ahead with our swimming pool essentials for a splashing good time.
Entertaining Water Toys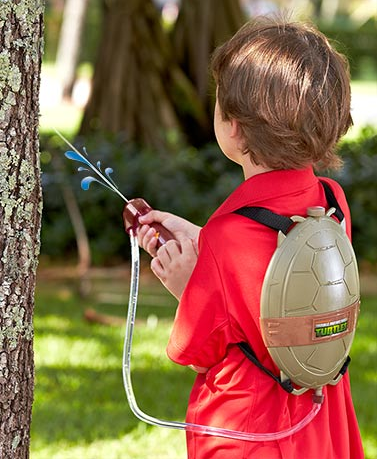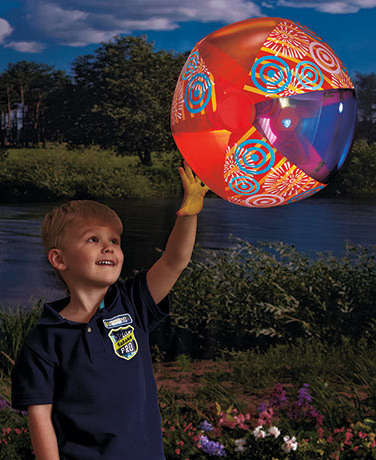 Prepare for an epic water balloon fight in minutes with Bunch O Balloons Water Balloons. The 2-pack gives you 210 total balloons that fill up in seconds. Simply attach the clever design to your hose and fill everything at once. When you're done, give the hose a gentle shake and the balloons tie themselves so you're ready to go. Keep the water battle going with the TMNT™ Shell Water Blaster. Just fill the pack with water, place it on your back, pump and blast away. The straps on the back are adjustable, and the awesome shell design will make them feel like one of their favorite characters. Play long into the summer nights with the Banzai Set of 2 Flashing LED Beach Balls. The bright, blinking LED light inside the ball flashes red, blue and green when it is hit or bounced, and turns off automatically. It's perfect for pool games, beach games or backyard games.
Lounging Around the Pool
Relax by the pool or beach in comfort with the Ostrich Folding Chaise. It has a face cavity with a horseshoe cushion, arm slots and an adjustable leg rest. Comfortably tan your back while being able to read a book or use your smartphone. It has a head pillow to help you relax on your back, and adjust to 4 different positions. Folds for compact storage and comes with a carrying strap. If floating on the water is more your style, try the Banzai Contour Cradle. The hammock-style has a porous bottom to keep you cool and allows your body to dip in the water. The perfect pool accessory for hot summer days, it also has relaxing head and leg rests. If you're looking for a way to float on your favorite lake or river, end your search with the 53″ Rapid Rider Pool Float. Its mesh bottom keeps you cool while the built-in inflatable backrest provides support. The float also has two handles for safety, an all-around grab rope and two cup holders for enjoying a favorite beverage.