Throw Back Thursday: What would you have given your sibling for Sibling Day 25 years ago?
It's Sibling Day and in honor of our sisters and brothers, we're looking at our catalog of yesteryear and thinking about what we might have given our siblings on Sibling Day 25 years ago. Here's a glimpse at LTD Commodities teen gift offerings from 1989.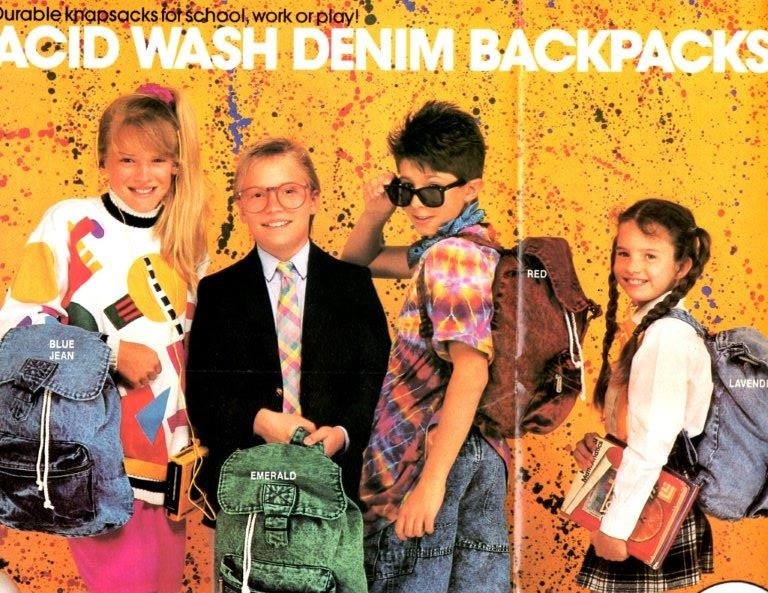 Rad Rucksacks Wouldn't your brother or sister love a new backpack? These fancy acid wash denim backpacks can catch any teenager's eye – from Alex P. Keaton to The Karate Kid, everyone wants acid wash. Madras tie, geometric shapes sweater and bandanas sold separately.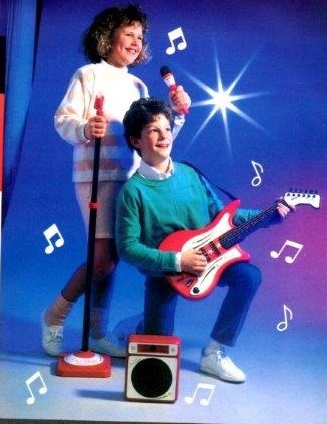 Mondo Music If your brother or sister is musically inclined, the Song Maker Electronic Amplified Guitar with Stage Microphone and Speaker Box promises hours of magical fun. This is pretty amazing – the guitar is pre-strung with six real steel guitar strings and the microphone stand is adjustable. There are no messy wires to deal with because it operates on four "C" batteries. The only thing missing is an electric keyboard…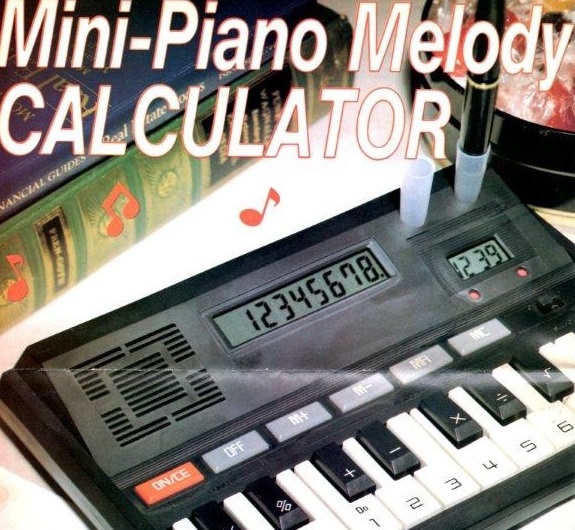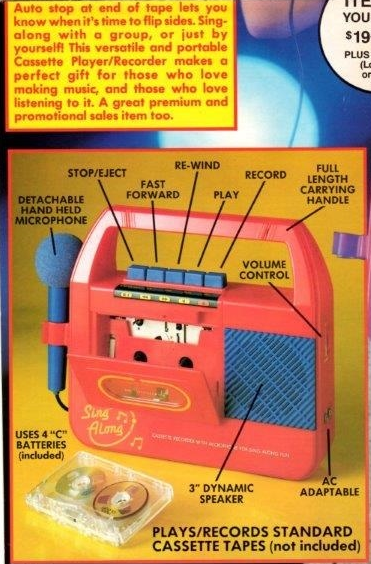 Mega Melodies …and here it is — in the form of a calculator! This Mini-Piano Melody Calculator  allows the nerdy brother or sister to choose between musician and mathematician with the flip of a switch. Yes, you can actually play the piano on this calculator! It comes with two pens and batteries are included.
Very Vocals If your sibling's talent is in vocals, loading up a cassette tape will be loads of fun with this Sing-Along Cassette Player/Recorder. You and sis can have "inspired jam sessions" at "the beach, a slumber party or a picnic." Your parents will be delighted to hear the gift that keeps giving when the auto-stop reminds you to flip the cassette tape.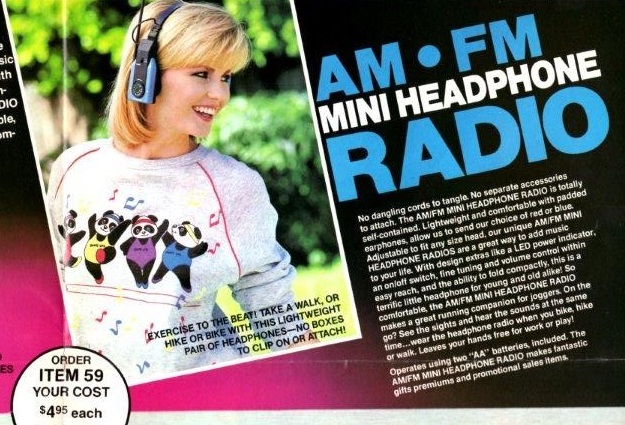 Proper Portables Not all siblings have musical talent. Some of them choose to listen – for those siblings, perhaps you can add music to their life with an AM- FM Mini Headphone Radio. How cool would it be to exercise to music without getting tangled in a cord? The only thing you have to worry about is keeping the tuner in the right spot on the dial. At the price of $4.95 each, you can buy one for yourself, too; it does, after all, adjust to fit any size head.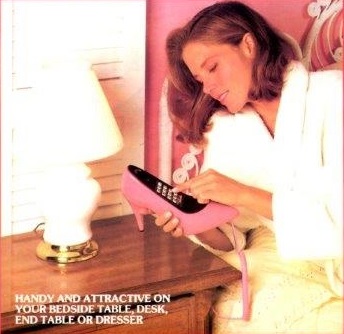 These Shoes Are Made for Talking What teenager doesn't want a shoe phone? This one comes in the shape of a pump and all the cool girls have one. The Shoe Fashion Phone is designed with impact resistant high gloss plastic so it can stand up to Sally's wrath when she's having a bad hair day.  It's Tone/Pulse Switchable, has last number redial and comes with – get this – Fully Modular Plugs.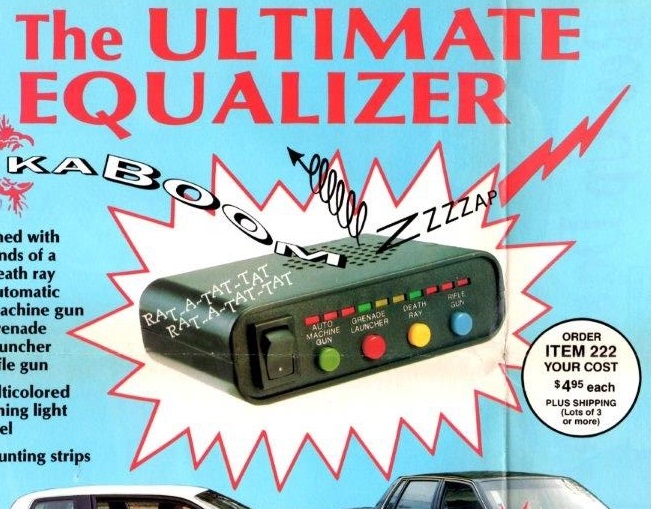 Nerd Alert! For the jokester … the Ultimate Equalizer is the ultimate Sibling Day gift. This is awesome. Totally awesome.  This little box is a noisemaker in the shape of a radar detector. It relieves tension and hostility the fun way! When someone makes your brother mad, he can just turn on the flashing lights and choose from noises that include "auto machine gun, grenade launcher, death ray, and rifle gun".  It will freak your brother's enemies out. It's the "crowning option for combating frustrations." It can be mounted on a desk or dashboard.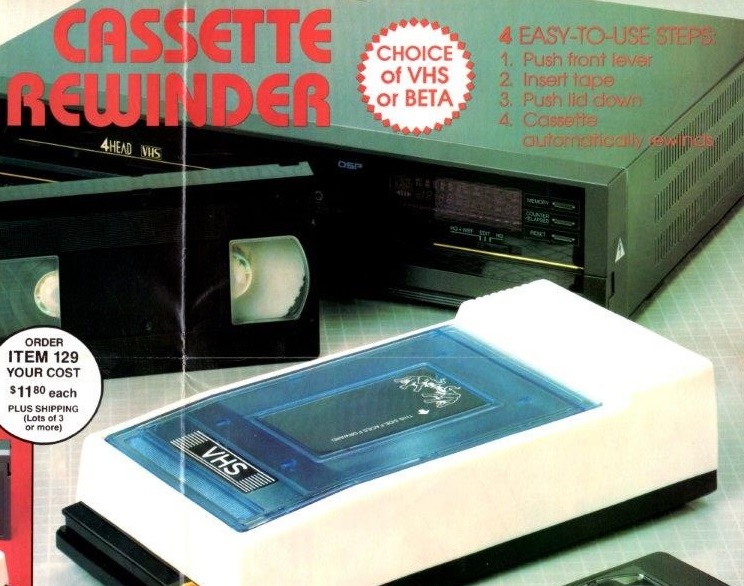 Righteous Rewind And for the sibling who keeps racking up fees for returning video rentals without rewinding – give your sibling a practical and helpful gift. The Cassette Rewinder allows you to watch the latest episode of Full House that you recorded while rewinding that Mathew Modine movie that you missed when it was in the theaters.  It comes with the choice of VHS or Beta.
Of course, it's 2014 and not 1989 so those items, to our disappointment, are no longer available at LTD Commodities, and our catalog has been updated with items you would be equally excited to give to your sibling today. Check it out.