Wine Accessories: A Toast to Glasses, Totes and Gift Ideas
Whether you are transporting a delicious bottle of your host's favorite wine to a dinner party, looking for the perfect gift for a housewarming or just in need of some wine accessories, LTD has you covered with some stylish tabletop ideas, elegant storage for gift-givers on the go and must-haves for casual wine enthusiasts.
Stylish Wine-Tasting Transport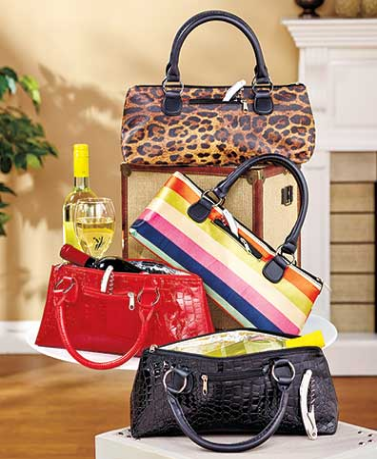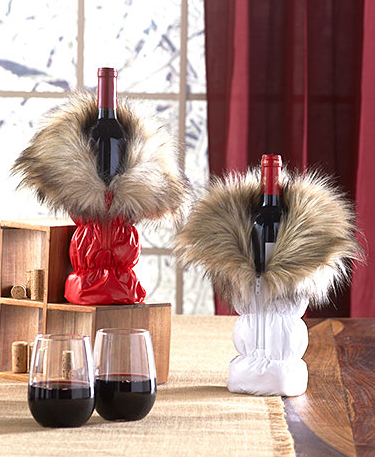 The Luxury Insulated Wine Clutch is the perfect way to conceal and carry a bottle of wine to a wine-tasting or dinner party. Fully lined with thermal insulation, it has the appearance of a fashionable handbag. It also includes a stainless steel corkscrew in the outside zippered pocket. Holds a standard 750ml bottle of wine.
The Cozy Winter Wine Parka adds a pop of color and style to your table setting, and it's the perfect gift for a fellow wine enthusiast. Designed to resemble a fashionable winter coat, it's a fun way to wrap a wine bottle. The polyester design features a faux fur trim and has a zip closure to keep the wine covered and protected.
Wonderfully Unique Wine Glasses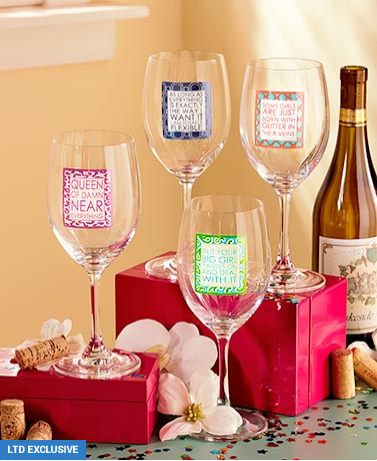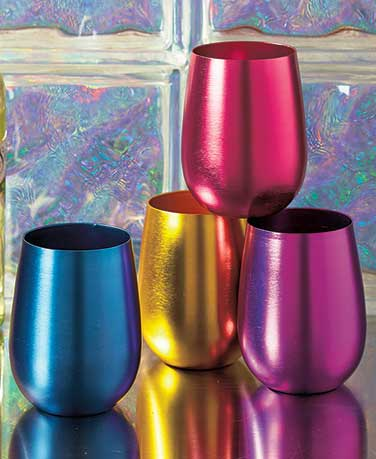 This fun Mary Phillips Wine Glass is perfect for a girl's night in, casual wine-tasting or a night cap. Each has a signature quote in a bright color palette on the side that any wine enthusiast will enjoy. The perfect gift for an avid wine drinker or a good friend who enjoys the occasional glass, it features a generous 12-oz. design.
The Set of 4 Retro Aluminum Wine Glasses allow you to keep the drinks flowing at your next gathering. An outdoor entertaining must-have or a fun twist for a wine tasting, each glass features a durable construction. The large, 21-ounce aluminum glasses are naturally cool, and they can even be pre-chilled in the freezer.
Defend your table surfaces from stains in a stylish way with the 5-Pc. Mosaic Monogram Coaster Set. Each coaster is designed with a unique-mosaic glass letter, set against a botanical vignette. The cork base keeps each coaster in place. Stack the durable, cold cast ceramic coasters in the compact holder when not in use.
Celebrate the winter season and the Christmas festivities with the Holiday Wine Bottle & Glass Holder. Its delightfully cheerful face sits atop a spiral body and fits perfectly around a standard bottle of wine. The two arms on the sides hold your wine glasses. When not in use, the arms are removable for simple storage.