Deviled Egg Day: How to Make Basic Deviled Eggs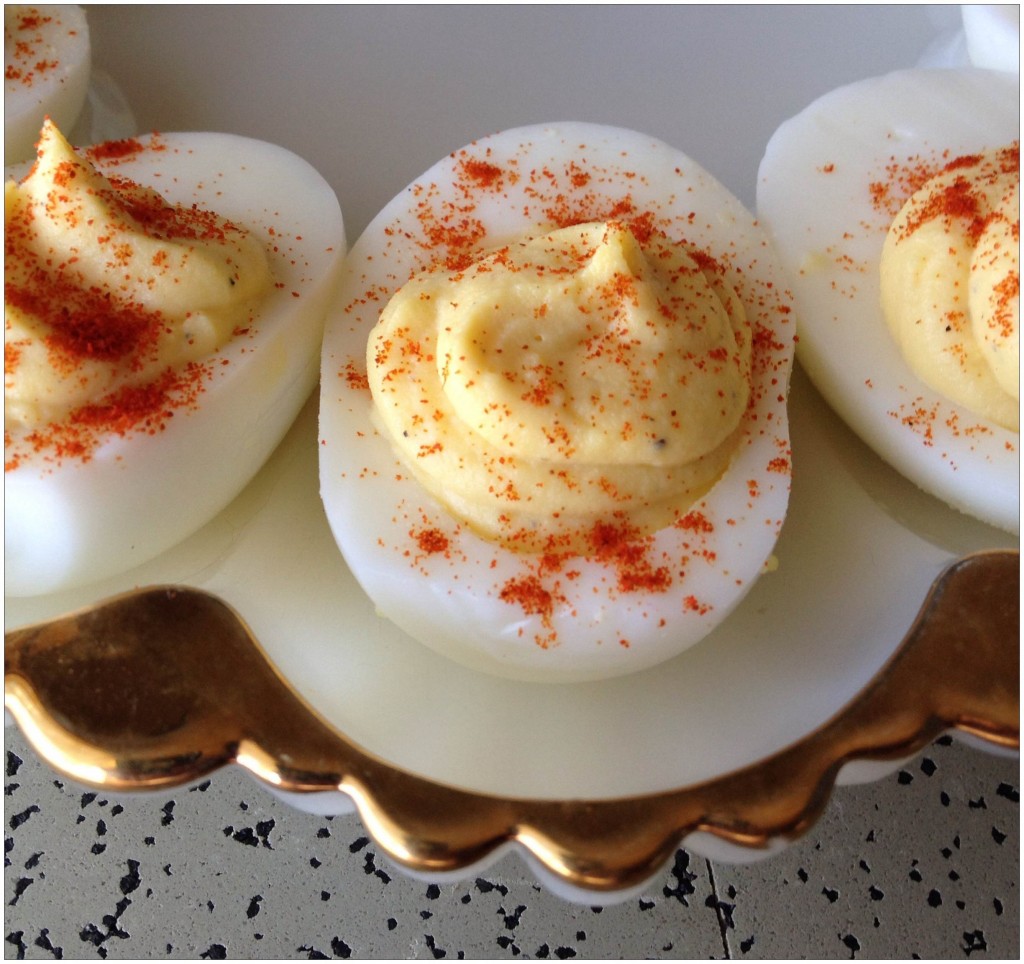 November 2nd is the day we set aside to honor the deviled egg — that delightful finger food we see during holiday parties and potlucks. According to history.com they've been gracing tables as far back as the first century and recipes for them have been appearing in cookbooks since the 13th century with a version claimed by just about every culture. People continue to try to reinvent the deviled egg, but if you've never made deviled eggs, you might want to start with a standard American recipe. Here is how to make basic deviled eggs.
Ingredients:
6 eggs
¼ cup Mayonnaise
1/2 teaspoon Mustard
1/8 teaspoon Salt
1/4 teaspoon pepper
(Paprika for serving)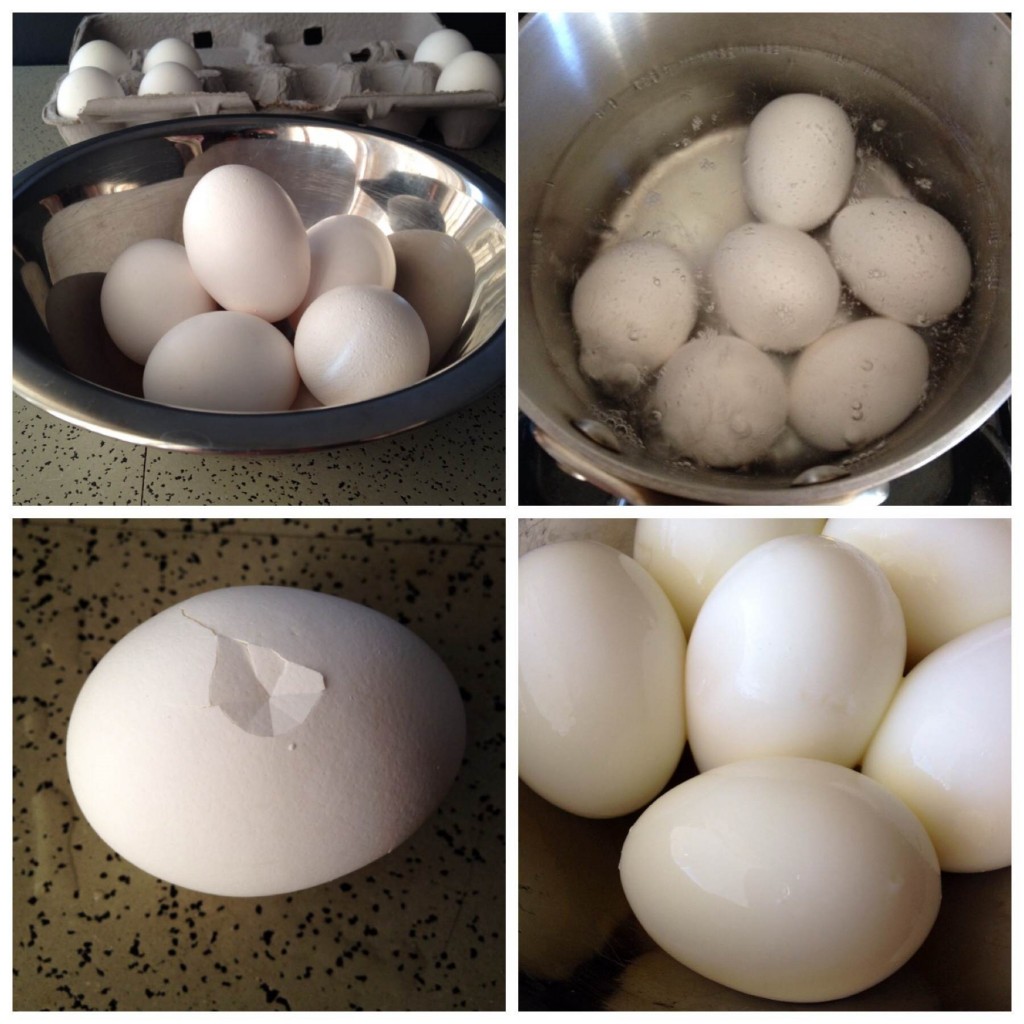 Directions:
Place your eggs in a sauce pan. Fill it with water until the eggs are just covered. Over high heat, bring the water to rolling boil. Turn off the heat and cover the pan. Let it sit for about nine minutes. Remove the eggs from the pan using a slotted spoon. Gently crack each egg and place them in a bowl of ice water. Let them sit until they've cooled completely — at least a half-hour. If you follow these directions, your yolks will be perfectly yellow (no green!) and the shells should peel off nicely without leaving any craters in the whites.

Cut the eggs in half, lengthwise. Remove the yolks by popping them out of the white the way you would pop a piece of gum out of a blister pack. Place the yolks in a bowl. Add the remaining ingredients and mash together and stir (vigorously) until it's smooth. Refrigerate for 20 minutes. Taste the yolks.  If it needs salt, add a pinch and mix well. If it's too salty, you can adjust the flavor by adding a ¼ teaspoon of granulated sugar.

Place the yolk mixture in a plastic bag. Squeeze out all the air, seal and snip the end with kitchen shears. You will use this to neatly put the yolks back into the egg. With your strong hand, squeeze the top and use your weak hand to guide the bag. Squeeze about 1 TB of yolk mixture into each egg half with a swirl motion. Sprinkle paprika on top. Refrigerate until you are ready to serve the eggs, but they should be consumed within 24 hours.
If you're looking for an easy make-ahead appetizer for your holiday party or you need to bring something to serve for Thanksgiving, this is a no-fail recipe — it's hard to mess up for even the worst cooks! Happy Deviled Egg Day!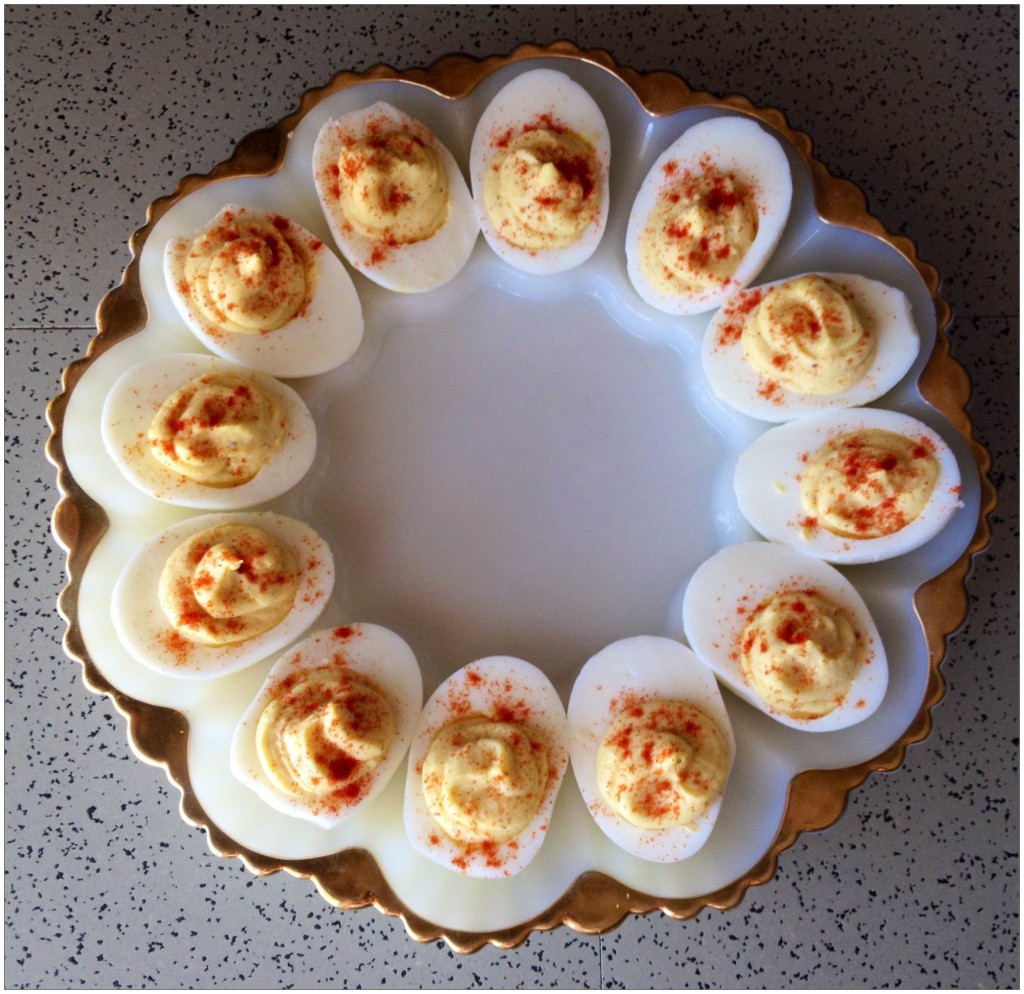 ---
Shop Christmas Gift Ideas at LTD Commodities
Explore our incredible selection of unique Christmas gifts for the entire family all in one place. Shop Christmas gifts for kids, gifts under $10, fun stocking stuffers and more!

Christmas Infographic – Santa's Workshop Facts
Explore our fun infographic for holiday facts you can share with your kids about Santa's Workshop. Learn how Santa, the Elves and the Reindeer get ready for Christmas Eve!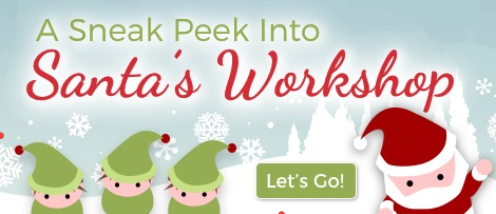 Holiday Infographic – Fun Facts About Christmas Traditions
If you're interested in fun Christmas facts about a few of your favorite holiday traditions, dive into this infographic to learn about Christmas trees, lights, ornaments and more!