Our 10 Favorite Valentine's Day Movies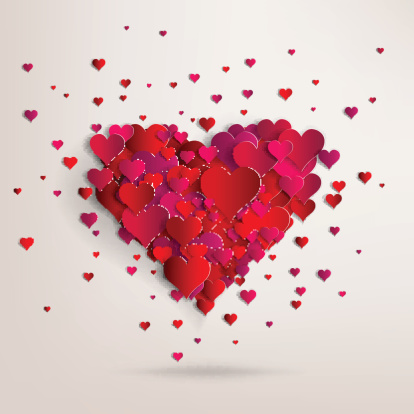 On Valentine's Day, there's nothing quite like making some popcorn, curling up with your sweetie, and watching a great romantic movie. In addition to being incredibly cozy, a movie night is an easy and inexpensive date night. To help you plan, here are our 10 favorite Valentine's Day movies.
Enchanted A rare romantic movie that can be enjoyed by all ages, Enchanted takes the fairy tale idea of love and plants it on its head. Amy Adams plays Giselle, a princess from an animated world banished to New York City ("where there are no happy endings") by a wicked queen (Susan Sarandon). Giselle's prince is on his way to save her, but meanwhile, she befriends a lawyer (Patrick Dempsey) and his young daughter. Can Giselle's ideas about storybook love survive the real world…not to mention a dragon attack? Released in 2004, Enchanted has a lot of PG laughs, making it perfect if your romantic evening must accommodate some younger viewers.
Dirty Dancing Set in 1963, this 1987 movie was a low-budget box office smash that introduced the world to Patrick Swayze and Jennifer Grey. The coming-of-age drama follows a privileged teenage girl's relationship with a dance instructor she meets during her family's summer vacation. The soundtrack from Dirty Dancing is almost as popular as the movie, ensuring a fun nostalgic trip for your Valentine's Day.
Somewhere in Time Somewhere in Time is an unusual romance that weaves in hypnosis and time travel. Christopher Reeve plays a young writer who becomes fascinated by an elderly woman he has never met who approaches him and acts as though she knows him. He becomes convinced that they did meet…over 60 years in the past. He studies the idea of time travel through the power of self suggestion. What follows is a story that has made this 1980 movie a true cult classic.
An Affair to Remember Fate is a complicated thing in this 1957 film starring Cary Grant and Deborah Kerr. A playboy and a singer meet on a cruise ship and fall in love—despite the fact they both are engaged to other people. They agree to meet in six months at the top of the Empire State Building and see if their feelings for each other have not changed.  An Affair to Remember is a wonderful reminder that while true love's road is never smooth, it is worth the effort to travel it.
The Princess Bride It boils down to those three little words we all long to hear on Valentine's Day: "As you wish." The Princess Bride from 1987 is a rare combination of romance, comedy, fantasy, and adventure that actually makes the mix work. Buttercup (Robin Wright) and poor a farm boy Westley (Cary Elwes) are in love. He disappears while seeking his fortune. Buttercup becomes engaged to the evil Prince Humperdinck (Chris Sarandon). Will Westley return in time to save his true love from her murderous fiance? A flop when it premiered, this film has developed a wide following with its quirky blend of comedy and adventure, not to mention its incredible cast that includes Mandy Patinkin, Billy Crystal, Andre the Giant, Fred Savage, and Peter Falk.
The Notebook Based on a book by Nicholas Sparks, The Notebook captured the imagination of a generation. It tells the love story of Noah (played by Ryan Gosling) and Allie (played by Rachel McAdams). In 1940, the young couple is torn apart by class differences, but they never forget each other. This 2004 movie tells their story in a series of flashbacks as an elderly man reads the tale out of a notebook to a fellow nursing home resident.
Better Off Dead If pure romance movies sound a little mushy to you, try Better Off Dead from 1985. It stars a young John Cusack as Lane Meyer, a teenager whose girlfriend just dumped him for an arrogant bully. While he deals with his feelings and tries to get her back, Lane must manage his weird family, wacky friends, and an obsessed paperboy. Through a mix of imaginative dark comedy, attitude and a hint of romance, the movie reminds us we are better off moving on rather than dwelling on a love gone wrong.
When Harry Met Sally… Can men and women just be friends? This 1989 romantic comedy hit tried to answer that question. Along the way, it gets in plenty of laughs over the relationship problems of Harry Burns, played by Billy Crystal, and Sally Albright, played by Meg Ryan. With a snappy script by Nora Ephron, When Harry Met Sally… introduced concepts like "high-maintenance" people, as well as the notorious line, "I'll have what she's having."
Sleepless in Seattle Set up a Meg Ryan double feature with When Harry Met Sally… and this romantic comedy from 1993. It also stars Tom Hanks as a recently widowed father whose son calls into a radio talk show to help his dad find a new love. Reporter Annie Reed (Ryan) is touched by their story, and she writes a letter to try to meet them. This film also makes a wonderful double feature with An Affair to Remember, because it directly references the classic film, complete with a meeting at the Empire State building.
Casablanca A classic from 1942, Casablanca is, perhaps, the ultimate romance movie. Humphrey Bogart, Ingrid Bergman, and Paul Henreid set up a crackling love triangle in a desert outpost on the edge of a world at war. As the forces of Nazi Germany close in, difficult choices and sacrifices must be made in order to keep love and hope alive.