10 Vintage Decor Ideas For Every Room In Your House
The vintage decor style can add a nostalgic and old fashioned look to your home. It makes for a charming space filled with unique pieces that will make any room feel homey. From wall decor to furniture to accents and more, here are 10 vintage decor ideas for every room in your house.
---
1. Set Up A Gallery Wall Filled With Vintage Decor & Photographs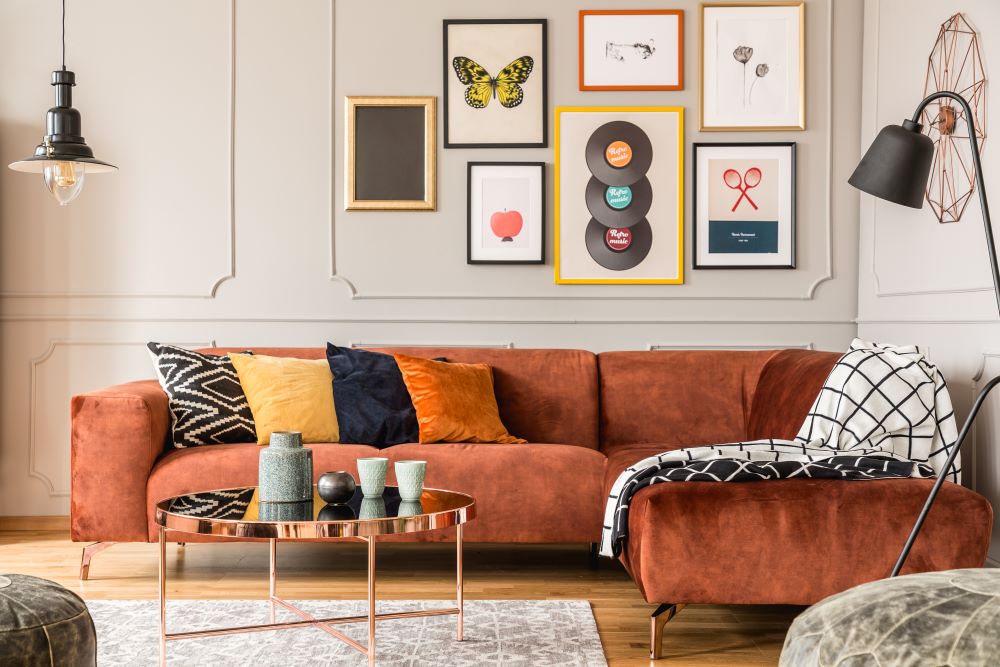 Collections and galleries are very fitting for the vintage decor style due to the nostalgic nature that they add to a room. Instead of just simply adding a piece of art on your wall or hanging up a single decoration, decorate with the gallery style for a vintage room.
Create a gallery in your living room by using mismatched frames filled with vintage black and white photographs, old school magazine covers and newspaper cut-outs, vinyl records, and old fashioned paintings or artwork. Make sure to arrange the frames in a jumbled gallery style to get the full vintage effect. Arranging them in a neat line will give you a more modern spin.
You can also create a gallery out of vintage wall decorations instead of using frames. Combine various shapes and sizes of decorations to get a unique vintage spread on one wall of your living room.
---
2. Set Up Mismatched Furniture For A Unique Vintage Style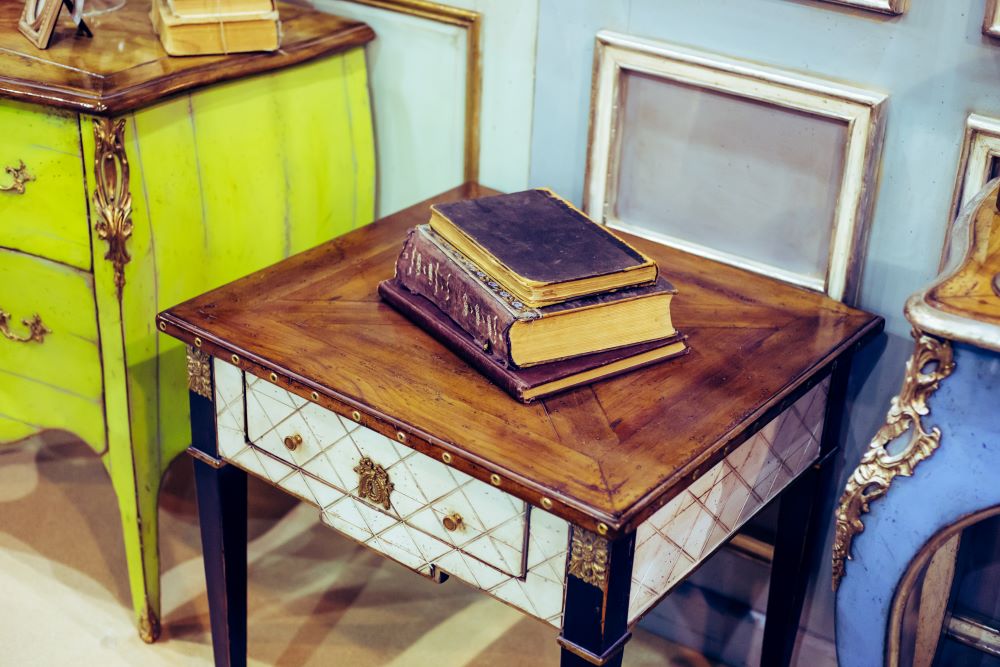 The mismatched look is popular in the vintage decor style due to the interesting aesthetic that stands out from other decor styles. Decorating with a mismatched style can emulate the look of a thrift shop or vintage boutique shop, which can make your home have more personality.
Start by using mismatched furniture in your living room. Combine a vintage fabric couch with a bright colored coffee table and a different style TV stand. There's no rhyme or reason to this because the idea is for it to look a bit funky. You can use a combination of furniture from antique shops and modern items that are made to look old.
If you don't want to commit to mismatched furniture, you can instead choose to do the mismatched look with decorative accents throughout the room.
---
Check out these other vintage living room decor ideas to transform your space!
---
3. Utilize Old Wooden Ladders As Shelves For Vintage Accents & More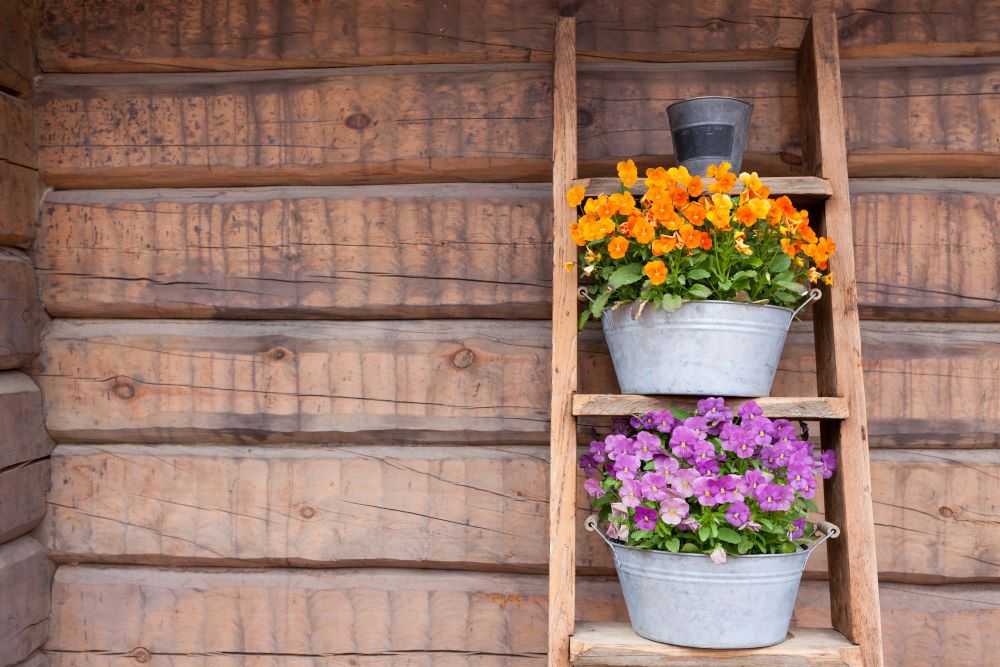 Modern shelving doesn't really blend in well with vintage decor and furniture because it tends to look too sleek. While you can use rustic bookshelves and other wooden wall shelves, using a ladder for shelving can take your vintage style up a notch.
The best type of ladder to use is an old wooden one. You can find these hidden gems at thrift stores or maybe even in your own basement. You can also find rustic ladders that are made to look old or you can buy a new wooden ladder and distress it yourself.
Ladder shelves can work in any room of your house to get the vintage look. Lean a ladder against the wall in your living room and use it for plants or old books, put it in your bathroom to hold all your essentials, or use it in your bedroom to hold trinkets and accessories.
---
4. Get Creative With Headboards For A Vintage Style Bedroom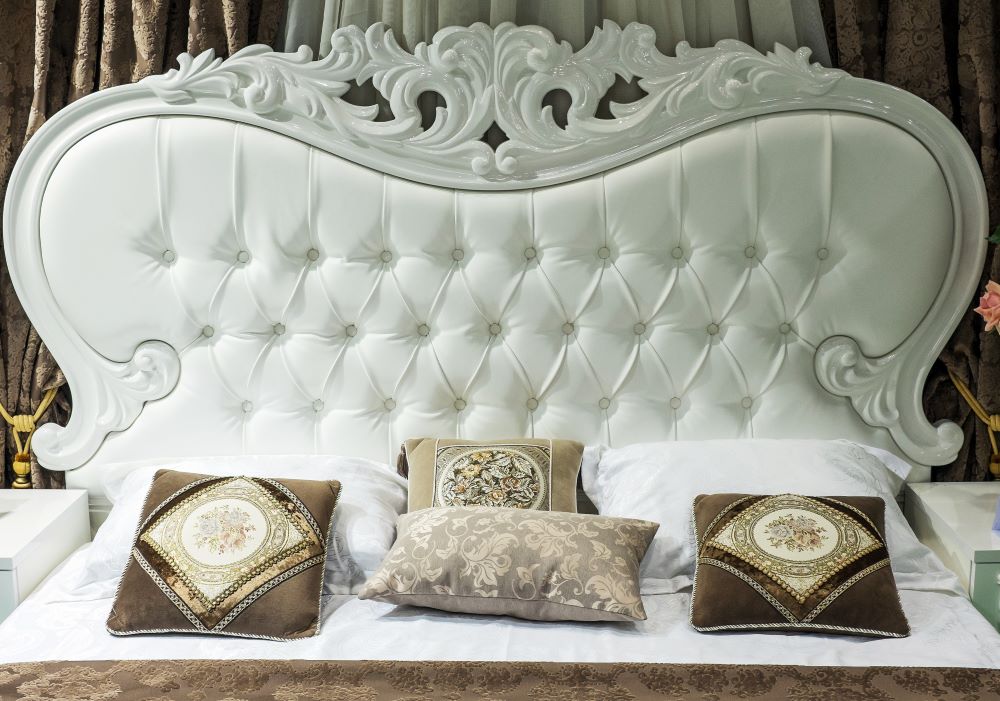 A unique headboard can truly transform your bedroom into the vintage style and take you back in time. When combined with floral print bedding and throw pillows, you can have a beautifully decorated bed as the centerpiece of your room.
Vintage Headboard Ideas
Old/rustic doors or window shutters
A cushioned patchwork headboard
A metal scroll-work headboard
A large rustic frame (wood or metal)
---
5. Hang Up Old Window Shutters As Decorative Wall Art For A Vintage Vibe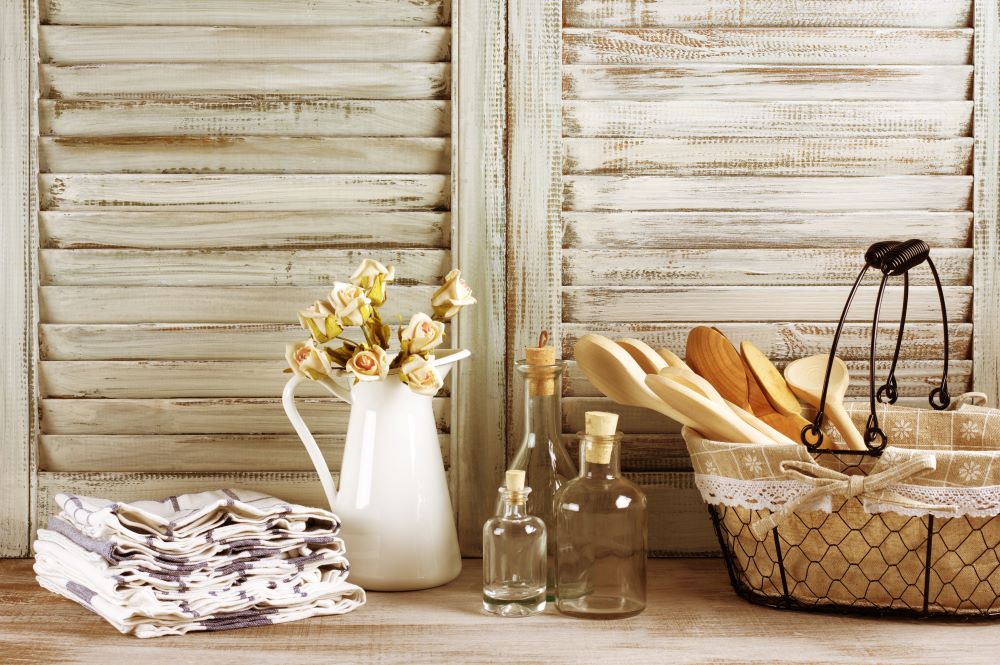 Vintage wall hangings aren't limited to framed photographs and crafted decorations. You can take old and unexpected items and use them as wall art to contribute to your vintage theme.
Old rustic window shutters can be used as vintage decor. You can choose to paint the shutters or leave them in their original form for extra rustic charm. In your entryway, hang up the shutters over a console table or lean it against the wall on top of the table. Pair it with small vintage accents on the table to complete the look.
You can also use old doors, window frames, and other similar items as decorations. You can even make new items look old by distressing them or giving them a chipped paint job. Get creative!
---
6. Use Vintage Boxes To Display & Hold Accessories In Your Bedroom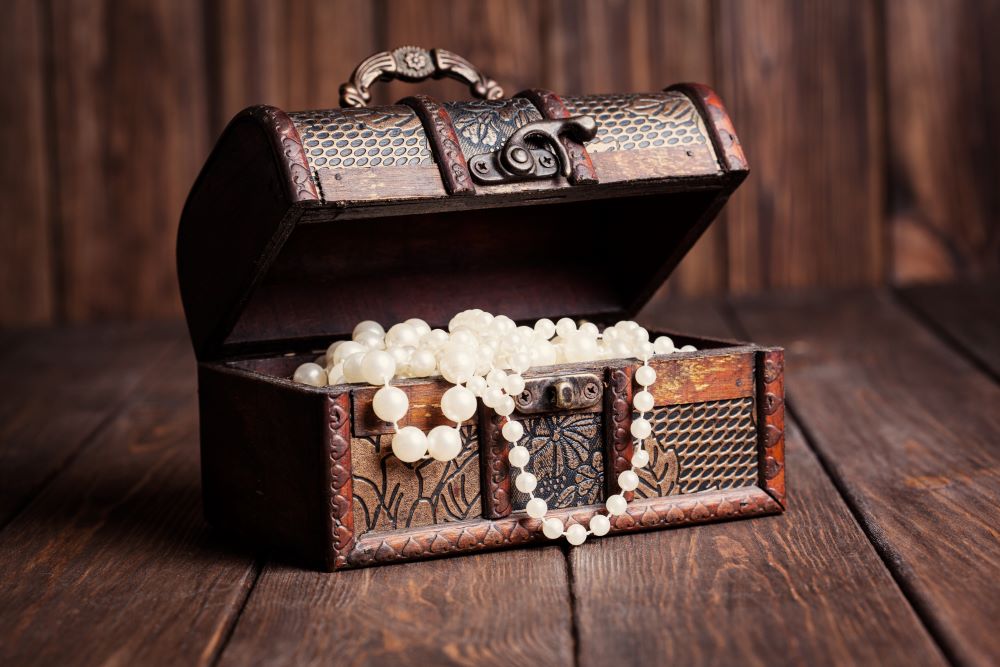 When it comes to vintage decor, no detail is too small! From tiny antique trinkets to hand towels to storage boxes, detailed items are what really contribute to the authenticity of the theme.
Vintage jewelry boxes and other types of old fashioned bins can fit in perfectly with your other decor. Use these boxes to display and hold jewelry on your dresser, to store magazines or books on your coffee table, to hold napkins on your kitchen table, or to hold your bathroom essentials.
You can find all different types of vintage bins and boxes at a thrift store or you can find newer ones that mimics the vintage style. You can also make DIY rustic wood boxes for a more affordable option.
---
7. Turn Unexpected Vintage Items Into Flower Vases Around Your House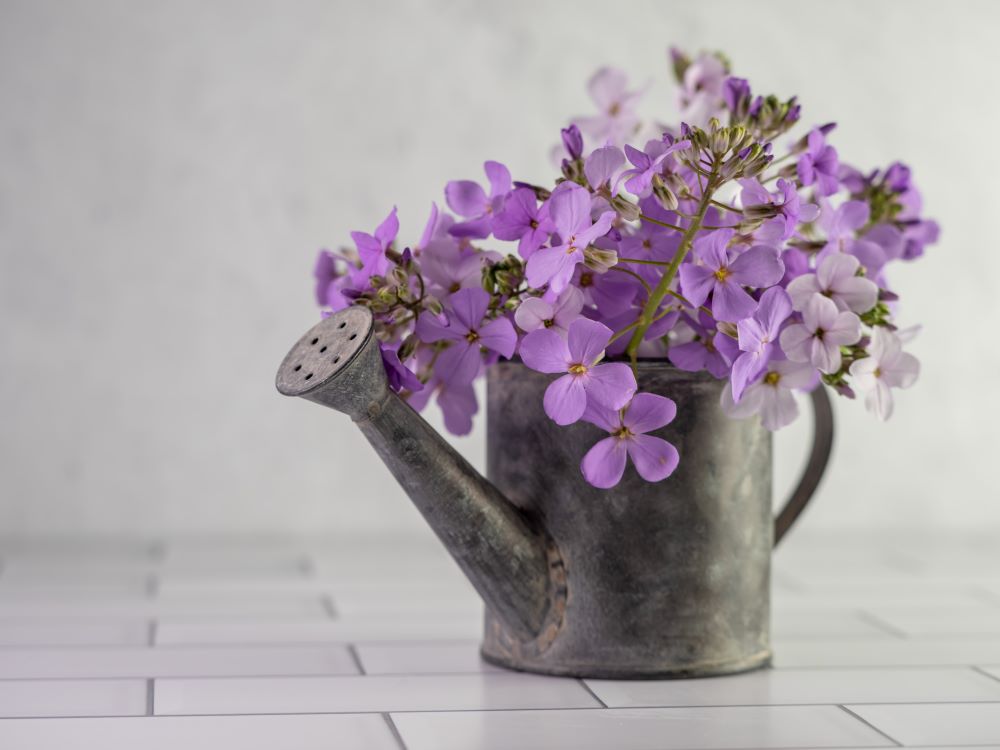 Real and faux flowers can add a little more life into your home, but displaying them with vintage flair requires a little bit of creativity. Using vintage style planters and vases can really help you commit to the theme and will allow you to display your flowers anywhere in the house.
Vintage Flower Vase Ideas
Rustic metal watering can
Rustic tin food cans
Old fashioned glass milk jug
Old fashioned soda bottles
---
8. Use Old Books As Vintage Decorative Accents On Your Coffee Table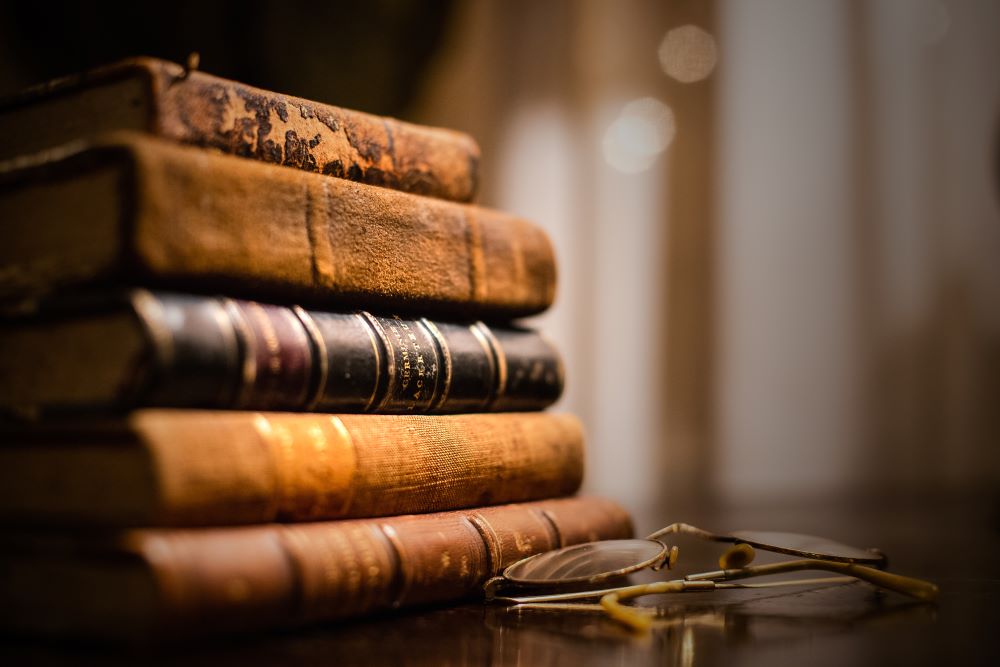 Books aren't just for reading, they can be used for display as well! Old books have such a unique and interesting appearance that it only makes sense to use them for your vintage decor.
Stack a bunch of old books on your coffee table for a simple yet effective decoration, dedicate an entire bookcase to vintage books for a stunning display, or use an entire wall to hang up old books for a truly unique look that's outside of the box.
Whether you find old books at a thrift store or used book shop, or they're from your personal collection, you can find various ways to make them work as decorations.
---
9. Place A Patterned Area Rug Under The Dining Table For Vintage Flair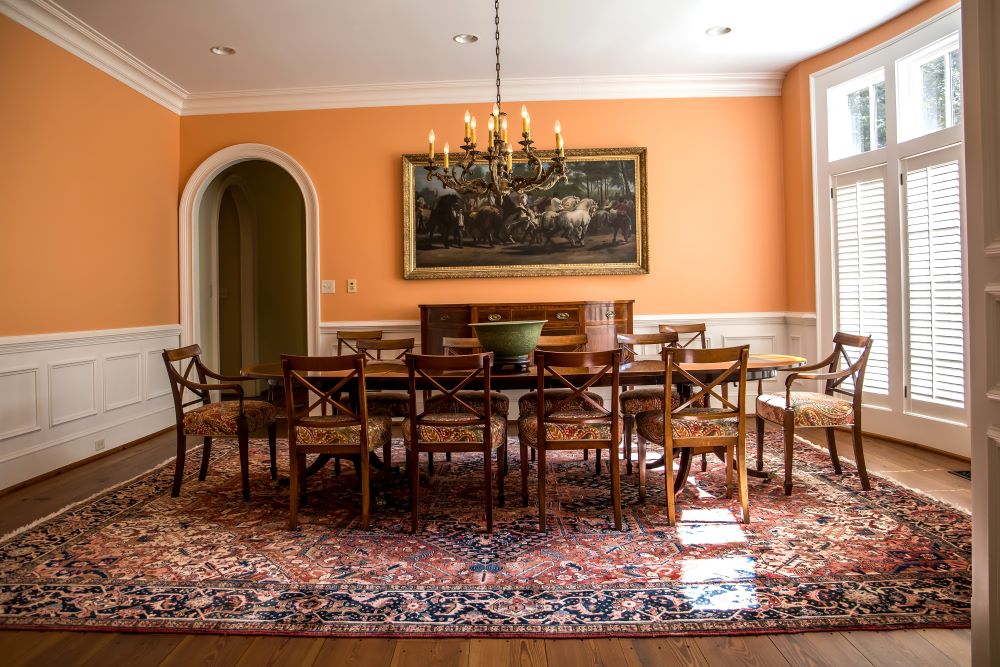 Rugs and flooring are a huge aspect of the vintage decor theme because they can bring a lot of definition and style into the room. It's important to not forget about the flooring when you're decorating your house.
Displaying a huge area rug under your dining table is a great place to start. Try to find rugs with warm or faded colors, intricate scroll designs and patterns, and slight fraying on the material. While you can find this look in brand new rugs, finding an actual vintage rug can really seal the deal.
If you have all wood flooring, incorporate these rugs all throughout your house for a complete look. Use a runner in your hallway, a large rug in your bedroom, and an accent rug underneath a table in your foyer.
---
10. Decorate With Floral Patterned Furniture Covers For An Authentic Vintage Style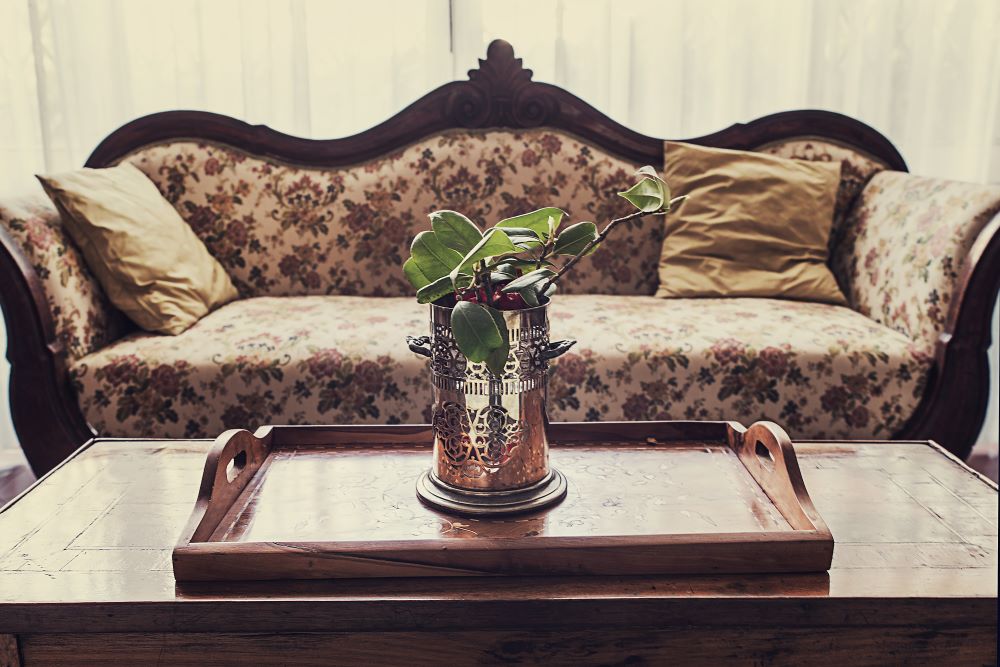 A vintage couch can really transform a living room and give you that authentic old fashioned feeling that you're looking for. But many times, these style couches can be quite pricey if you're looking for furniture that's in good shape. However, this doesn't have to be your only option.
The most affordable way to get a vintage style couch is with slipcovers. Any couch can be redesigned in mere seconds with the addition of a furniture cover. With so many different patterns and types of slipcovers, there's not doubt that you'll find one to match your vintage theme!
Search for slipcovers with a flower pattern or floral motif pattern paired with a ruffled skirt. The skirt can give your couch extra vintage flair, especially if your furniture is extra modern in design.
---
Looking for more vintage style inspiration? Shop our selection of Vintage Decor to find unique vintage furniture, antique decor, and retro accents!