5 Coffee Table Decorating Ideas For A Stylish Living Room
Your coffee table is the centerpiece of your living room, so decorating it in style is a great way to amplify your space! No matter what type of decor style you have in your living room, you can easily set up your coffee table to nicely complement the area. There are so many different ways to style your coffee table and a huge variety of decorative accents you can use to make the table stand out in the living room. From accent ideas to unique coffee table alternatives and more, here are 5 coffee table decorating ideas for a stylish living room.
---
1. Use A Mirrored Tray For A Glam Coffee Table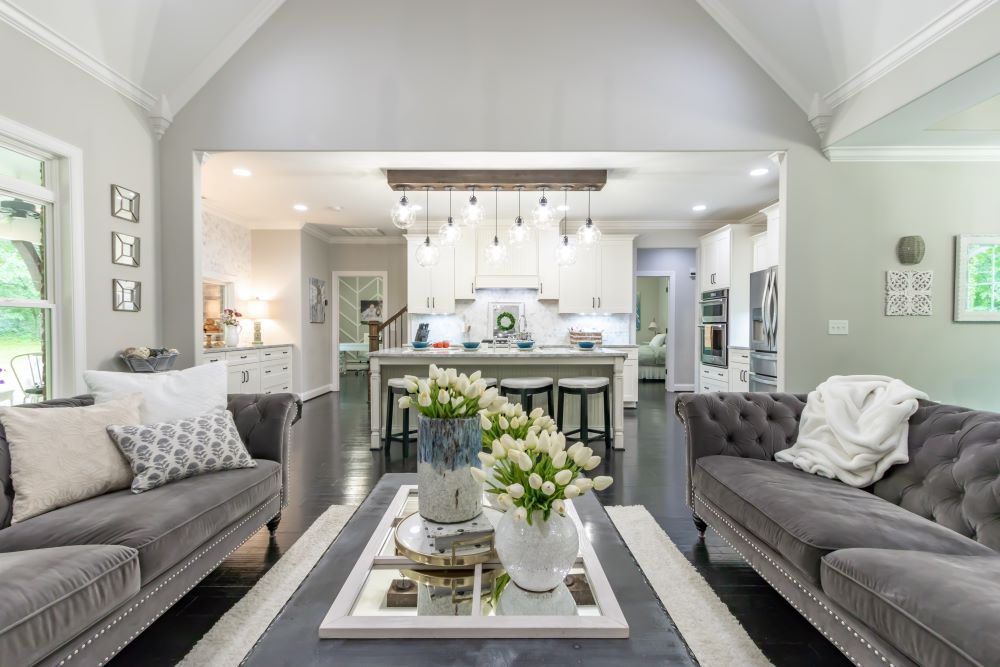 Trays are always a great go-to for creating an organized decorative display on your coffee table. There are so many different types of trays to use for your coffee table, depending on the overall style of your space. However, if you really want to amplify the look of your space and make it feel more glam, use a mirrored tray.
Match the shape of your table by using a tray with a similar shape. For instance, for a long rectangle table, you'll want to use a rectangle tray or even a square tray. For a round table, use a round tray. Matching the shape will make your space feel more balanced and organized. In some instances, you can use a different shaped tray to create a more unique and focused look.
Coffee Table Decorating Ideas: How To Decorate A Mirrored Tray
There are many different ways to decorate a mirrored tray to create that glam and elegant look in your living room. Whether you want a combination of decorations or a large focus piece, you can instantly transform your mirrored tray to get the look you want. Here are some simple ideas for coffee table accents to place on top of a mirrored tray.
Vases of flowers (real flowers will add to the elegant look)
Large artsy sculpture
Elegant lanterns in a variety of sizes
Glass candle holders
Classy books
Decorative bowl of potpourri
---
---
2. Display A Decorative Storage Coffee Table To Combine Function & Style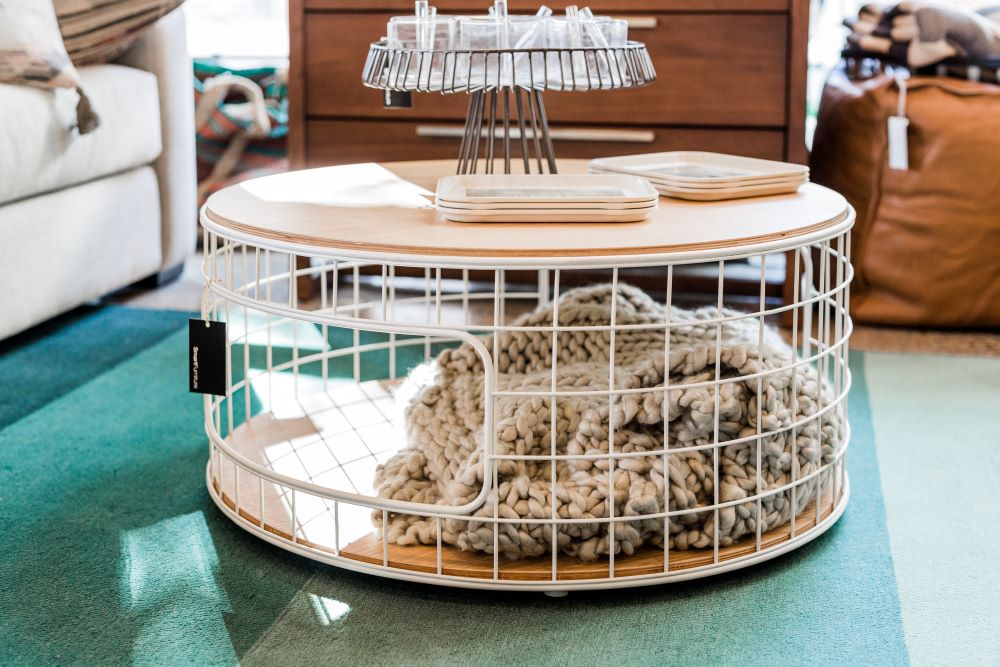 Next on our list of coffee table decorating ideas is a perfect idea for those who like to stay organized! If you're looking for extra storage space in your living room but don't want to make a sacrifice on style, then you'll probably want to invest in a storage coffee table. A storage table will help you hide items but maintain a stylish look with the help of decorative accents on top.
There are so many things you can keep inside of storage coffee tables to keep your living room looking organized and tidy. For instance, you can store away extra blankets and pillows, books, electronics, cords, and other accessories you need easy access to. Depending on the style and needs of your living room, there are many different types of storage coffee tables to use. Check out some ideas below.
Types Of Storage Coffee Tables
Leather (or faux leather) ottoman coffee table
Wire coffee storage table
Lift-top coffee table
Coffee table with drawers
Multi-level coffee table
Trunk style coffee table
---
---
3. Save Space By Displaying A Small Coffee Table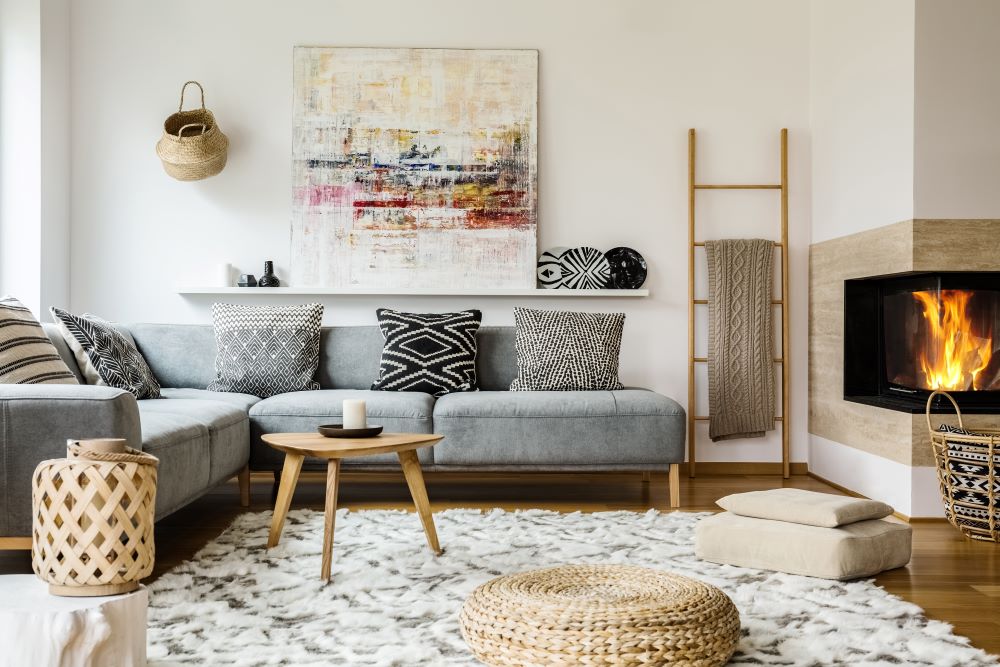 Having a small living room doesn't mean you can't have a coffee table. If you want to save space in your living room area but still want a room centerpiece, use a small table. Instead of a traditional coffee table, using an unconventional small table will add a unique touch to your space without taking up too much room.
Decide if you want your small table to be more functional or just decorative. If you eat or enjoy beverages in your living room, you'll probably want to keep your small table open and free of decorations. On the other hand, if you don't really have a need for a functionality, just keep the table as a decorative centerpiece in the room.
To make the small table look decorative, add one large decoration on top of it. This can be a tall lantern, a stunning sculpture, or a large vase. Add just one decoration to the table to create a more simple look that will keep the room looking stylish and tidy. For a more unique look, consider adding a variety of candles in different sizes or a few small plants.
---
---
4. Create A Simple Coffee Table Display With A Plant & Lantern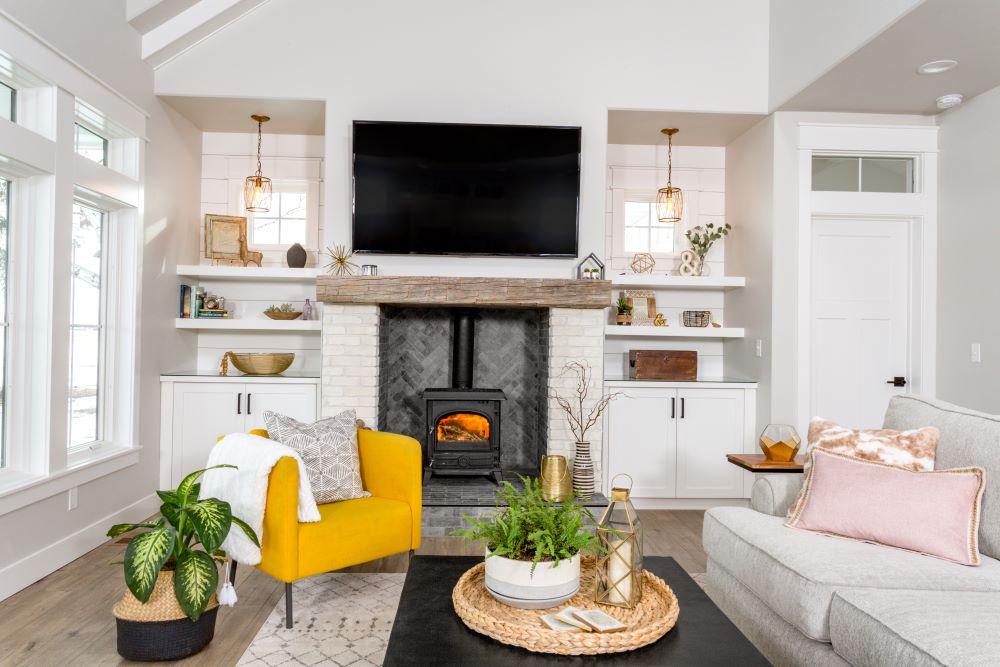 Since there are so many different decorations you can add to your coffee table, it can be difficult to decide what accents to use. If you're not sure where to begin or how to decorate, start with two common elements: a plant and a lantern. These are two decorations that will always look nice together on a coffee table. Additionally, you can find so much variety with these two simple items.
First choose your plant. You can use a real plant or an artificial plant; either one will look nice if done correctly. If you're willing to put in the time and effort into plant maintenance, a real plant is ultimately the best choice. However, if you don't want to doing any upkeep, you can easily find faux plants that look fairly real. Make sure to use a decorative planter that matches the accent colors in your room.
Next, choose your lantern. Typically, you'll want to choose a lantern that is taller than the plant. This will give you a nice sense of balance on your coffee table. Decide on the material of the lantern based on your living room's style. For instance, a weathered wood lantern is great for a farmhouse living room, while a sleek solid colored lantern is great for a modern space. Place an LED candle inside the lantern to use as decorative lighting.
---
---
5. Add Some Comfort To Your Living Room With A Cushioned Coffee Table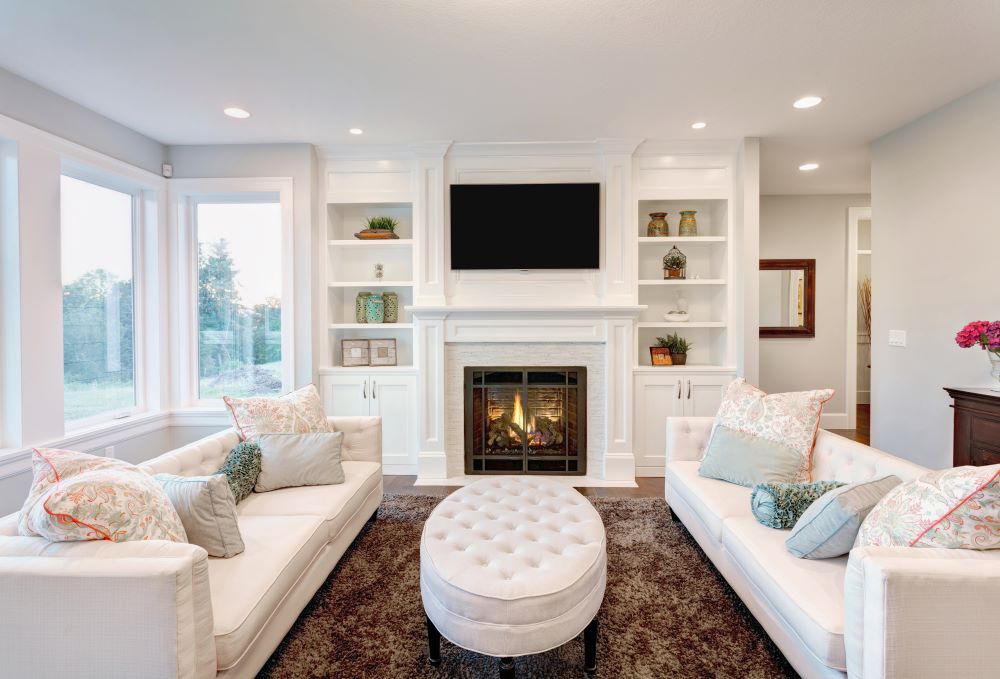 Since the coffee table is the main centerpiece of your living room, it can really make or break the theme and style of your space. That being said, you'll want to choose your coffee table carefully if you're going for a specific look. If you want to create a comfortable and cozy living room space, the best coffee table choice for you is a cushioned coffee table.
There are many different types of cushioned coffee tables to choose from. If you want a charming look, go for a simple coffee table with a tufted top. For a more sophisticated and upscale look, opt for a leather ottoman coffee table or a table with a leather tufted top. Keep the decorations to a minimum when using a cushioned coffee table. Either display some some decor on a tray or leave the table free of decor for a more tidy appearance.
Elevate the comfy look of your coffee table with the help of throw pillows and blankets on the couch. Match the style and color of the table or use pillows that contrast the table. You can also bring in other fabric decorations throughout the living room to keep the coziness going. Items such as fabric wall hangings, fabric planters, and fabric photo frames will make the room feel complete and stylish.
---
Now that you've learned some unique coffee table decorating ideas, check out our selection of Home Decor to get started on decorating! Find affordable coffee tables, decorative accents, lamps and lighting, and much more to elevate your living room space.