5 Fun Easter Basket Ideas For Kids
The joy of getting a fun-filled basket on Easter is something that children look forward to every year. Candy is such a big part of Easter gifts and festivities, but it helps to have non-candy items in the basket as well. If you're not sure what else to include, here are 5 fun Easter basket ideas for kids to get you started!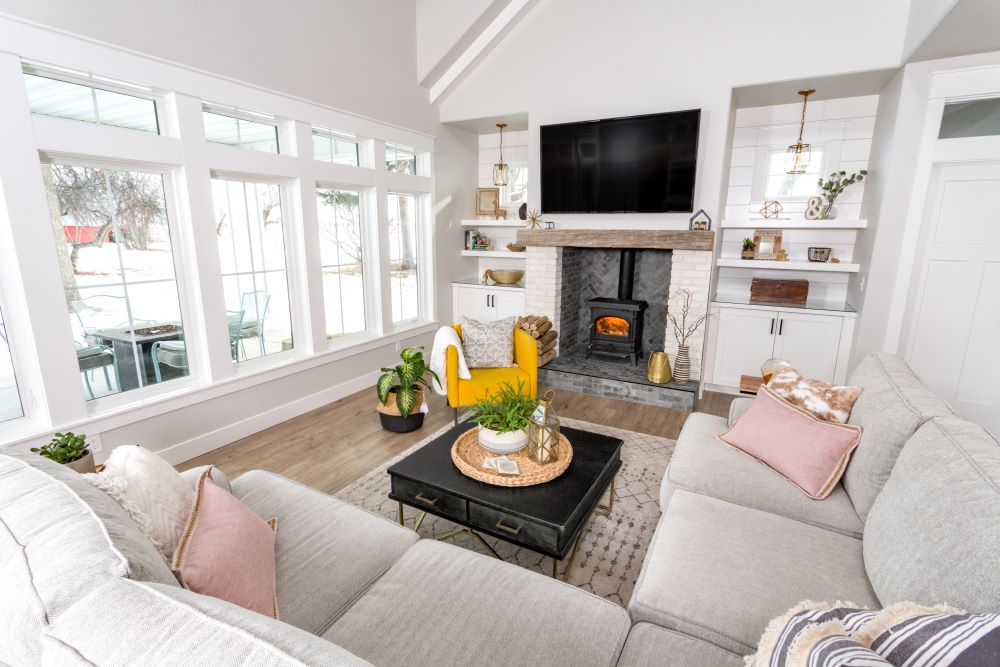 ---
1. Fun Books For A Kid's Easter Basket
Books are a great idea for a kid's Easter basket because they are a good mix of educational and fun. It also gives the kids something calm to do later in the day after all the exciting Easter activities have ended.
Fill the basket with storybooks, coloring books, activity books, audio books, and Disney themed reading materials. You can even create a whole theme for the basket, such as unicorns or Toy Story, and coordinate a few books with the theme.
50 Kid's Instant Audiobooks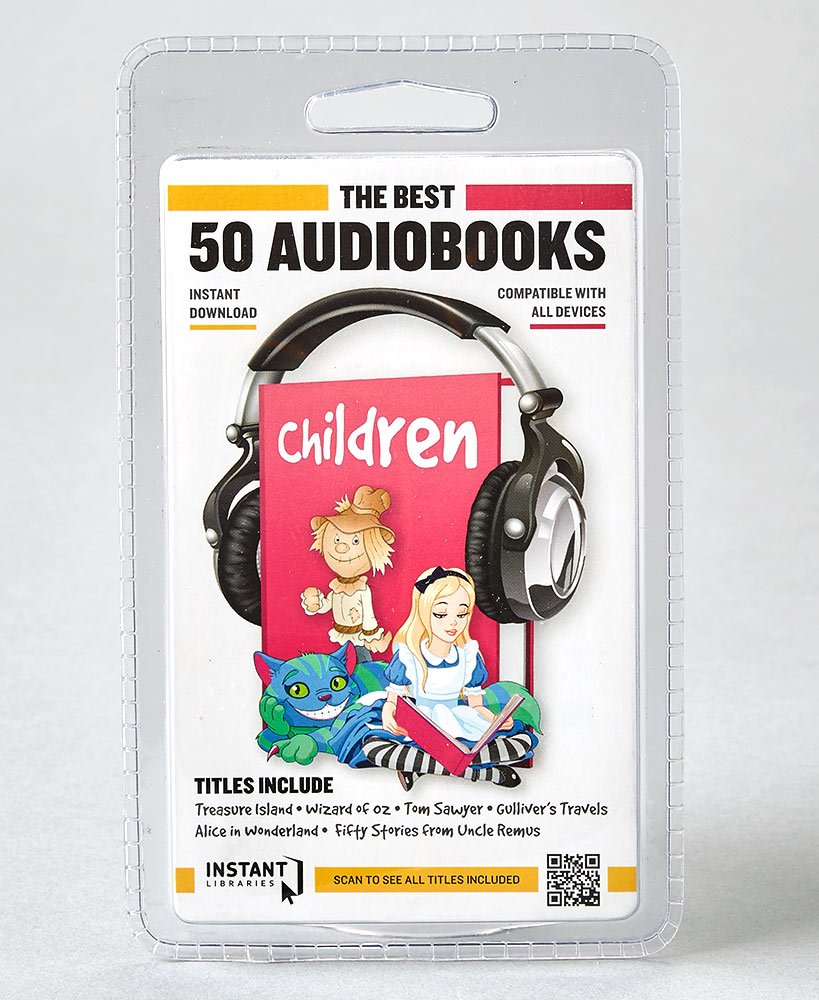 This audio book library has MP3 formatted books to listen to on any device!
It includes classic children's books such as Wizard Of Oz, Alice In Wonderland, Tom Sawyer, and much more.
Carry-Along Story Bag Books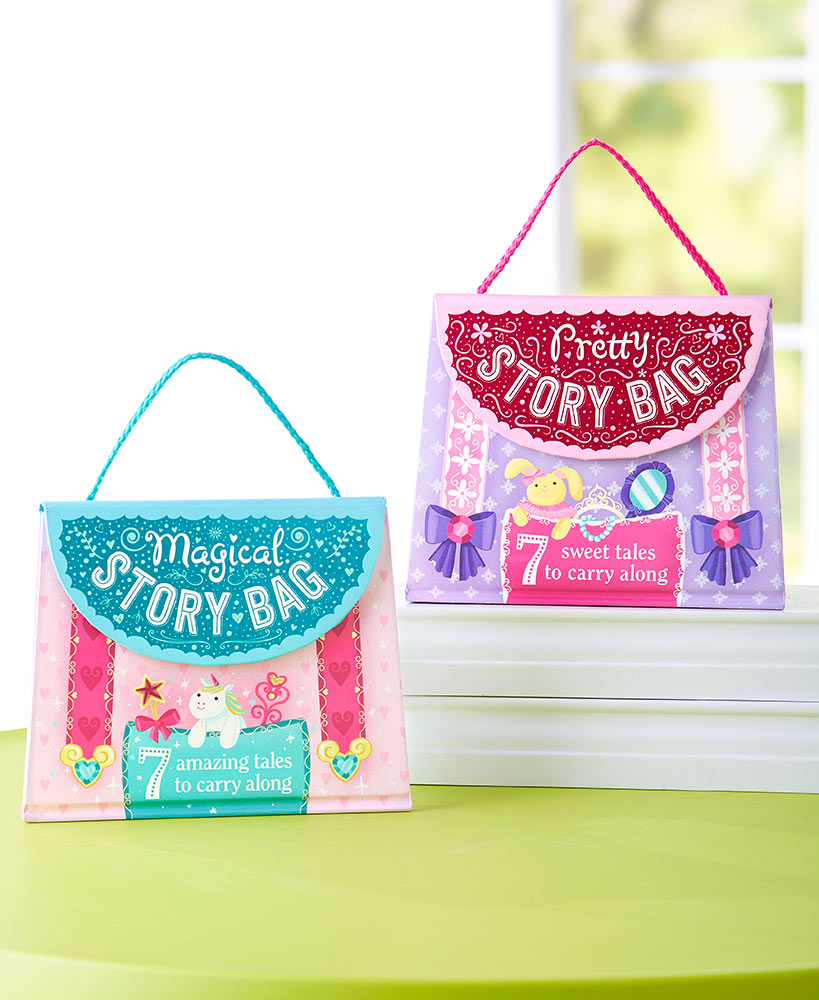 These story bag books make it easy for kids to take their reading on the go!
Choose from Magical story bag with amazing mystical stories or a Pretty story bag with sweet little tales that they will love.
---
---
2. Small Games & Toys To Put In An Easter Basket
Small toys and games are ideal for an Easter basket if you want to leave room in the basket for some bigger items. Kids love tiny toys because they can play with them anywhere in the house, take them with them in the car, and have something to fidget with when they're bored.
Put a few small toys or games in the basket in between other gifts. These small items can include a container of slime, a Rubix Cube, or small mystery toys that they have to open to find a hidden surprise.
12-Pk. Slime Or Putty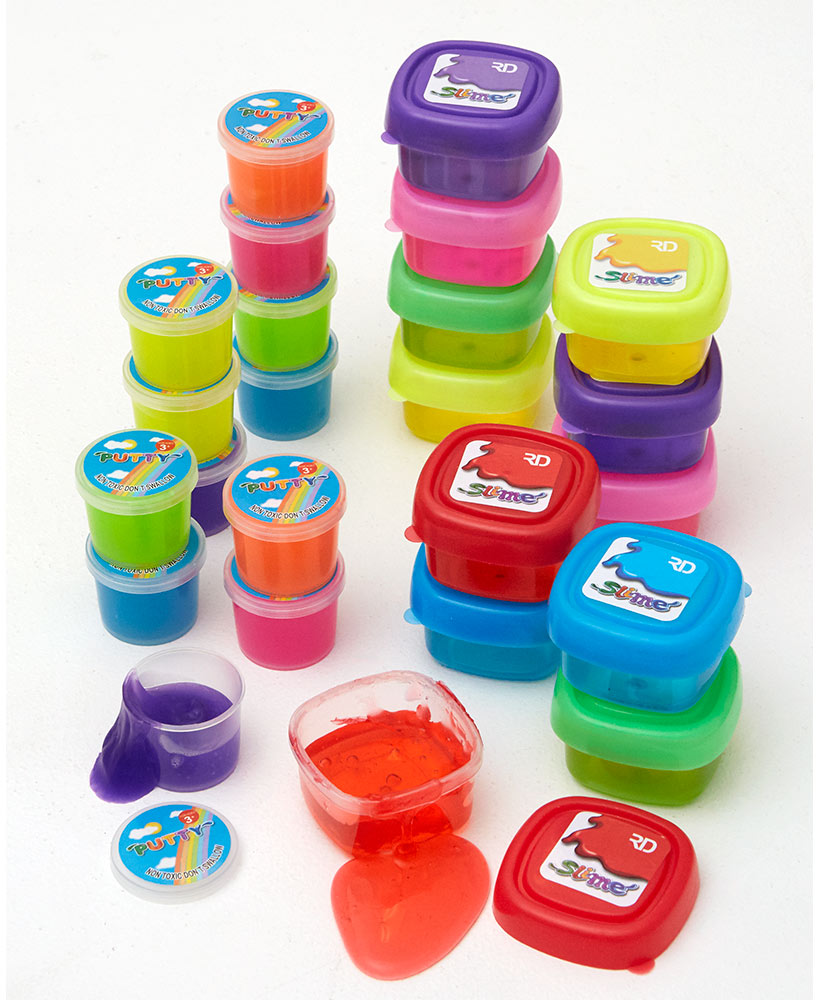 Give them some hands on fun without the mess with this twelve pack of slime or putty!
Distribute the containers among each child's Easter basket for a silly and unique activity to do that day.
World's Smallest™ Toys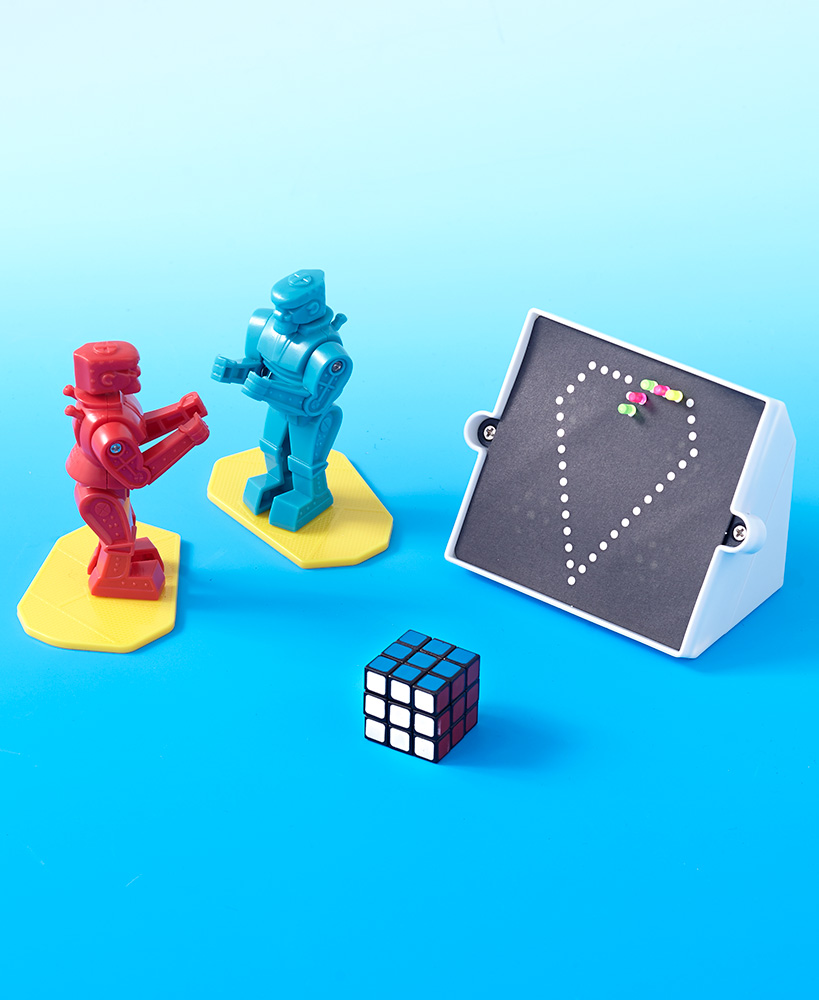 These small toys are packed with big fun that kids of any age will love to play with!
Choose from three classic toys: Lite Brite®, Rubik's® Cube, or Rock 'Em Sock 'Em™.
---
---
3. Cute Stuffed Animals To Fill Up An Easter Basket
Kids love stuffed animals and the Easter basket is a perfect place to include a fluffy toy. A big stuffed animal can be the star of the basket or a smaller one can be an added bonus to other interesting toys.
While bunny stuffed animals are very fitting for Easter and look simply adorable in the basket, you can also choose to have a different kind of stuffed animal including ones with sound and movement. You can even have a cute decorative pillow instead of a stuffed animal that your kid can keep on his or her bed.
Personalized Holiday Bunnies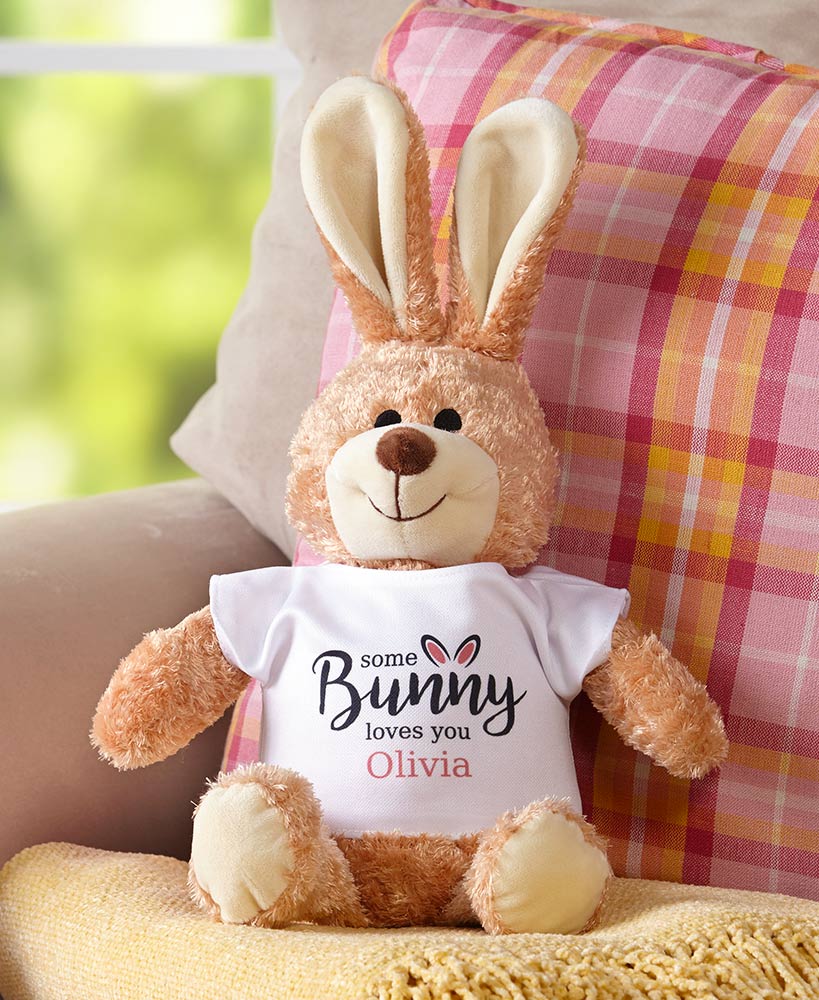 Add a personalized element to their Easter basket with this adorable bunny!
The stuffed animal bunny wears a t-shirt that reads "Some Bunny Loves You" printed with the child's name.
Walking Unicorn With Sound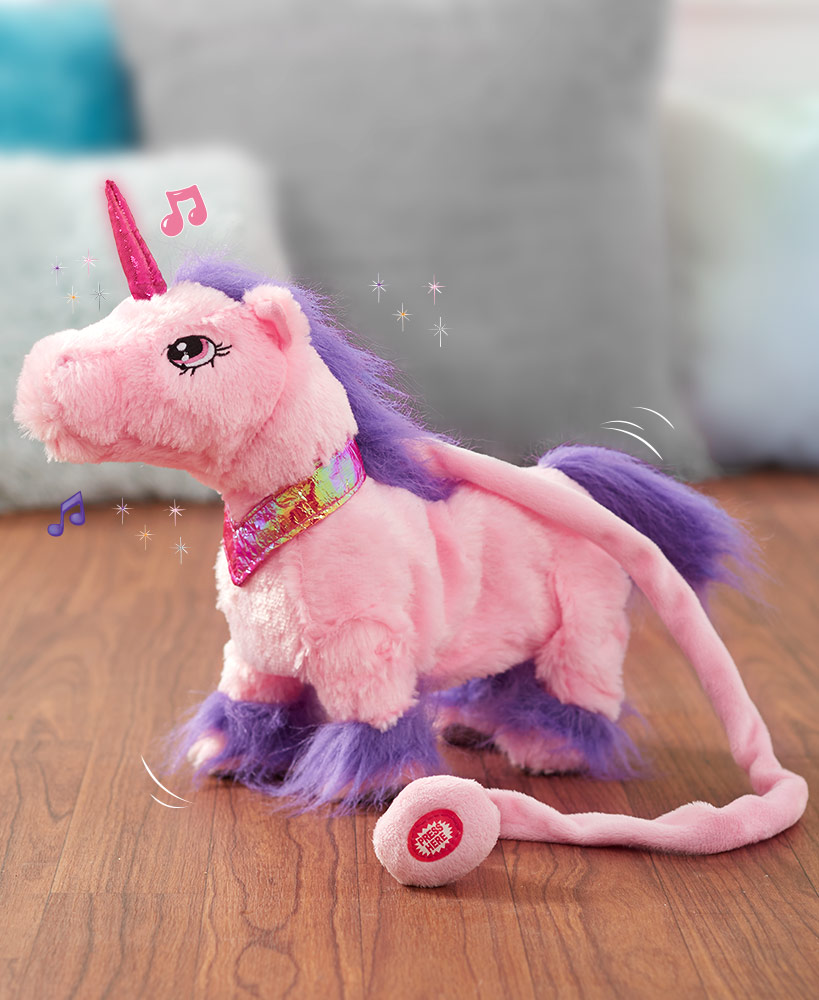 This pastel pink unicorn will fit in perfectly with a festively colored Easter basket!
Push the button on the plush unicorn to see it walk across the floor while making a whinny noise.
---
---
4. Exciting Outdoor Toys To Include In An Easter Basket
Easter is one of the first warm weather holidays and what better way to celebrate than with some outdoor toys inside of the Easter basket! This can include a lot of summer toys as well, so the kids can look forward to using it in the upcoming months.
These outdoor toys can include sports sets, yard games, and pool and water toys. Make sure to include something that they can also use that day, so they can go outside and play with it right away!
Sportcraft® Disc Golf Set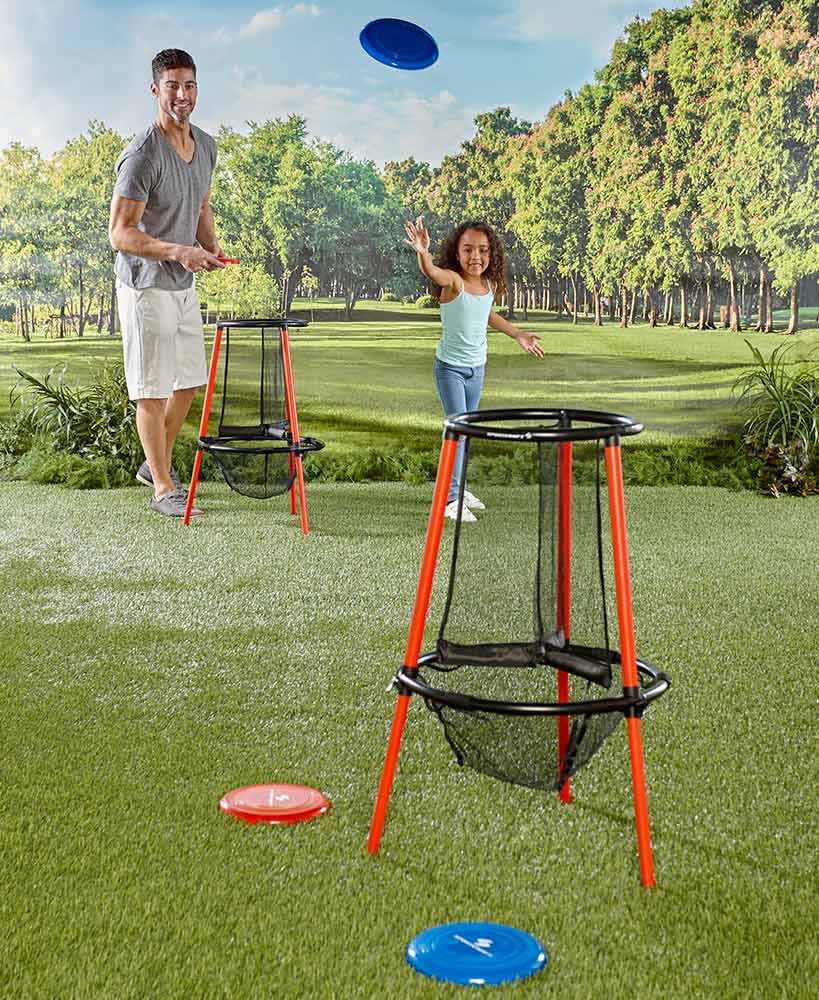 Fun for the whole family, this disc golf set is a great way to get kids outside and moving!
The set comes with a two piece target, four discs, and a carrying bag to take on the go.
3-Pk. Bunch O Balloons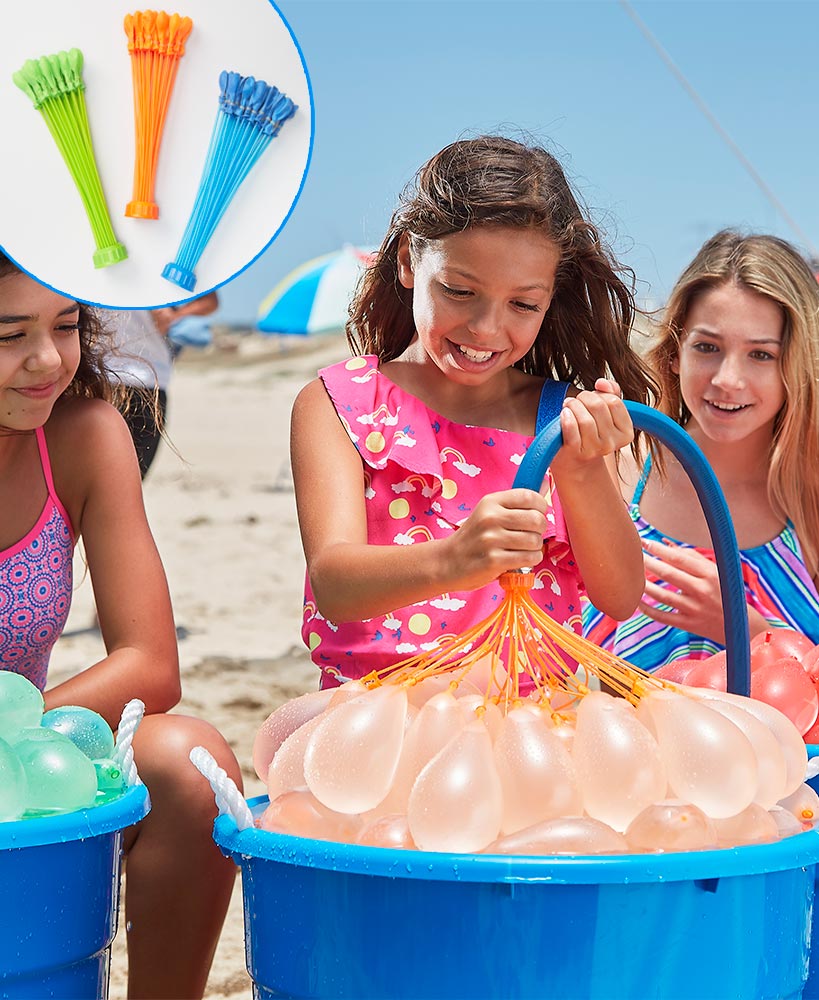 This pack of water balloons will get kids of all ages excited for some summertime fun!
The pack comes with a total of 105 water balloons that are self-sealing, making them easy to fill and use.
---
---
5. Creative Craft Items For An Easter Basket
Anything activity-based is always a good idea to include in an Easter basket for kids. Crafting items are a great way to give the basket more creative elements alongside toys and games.
Give them a painting set, a coloring book, colored gel pens or markers, and other hands on crafting activities. To make it even more fun, include an Easter themed craft that they can work on right after they look at their basket.
Kids' Personalized Self-Inking Stamps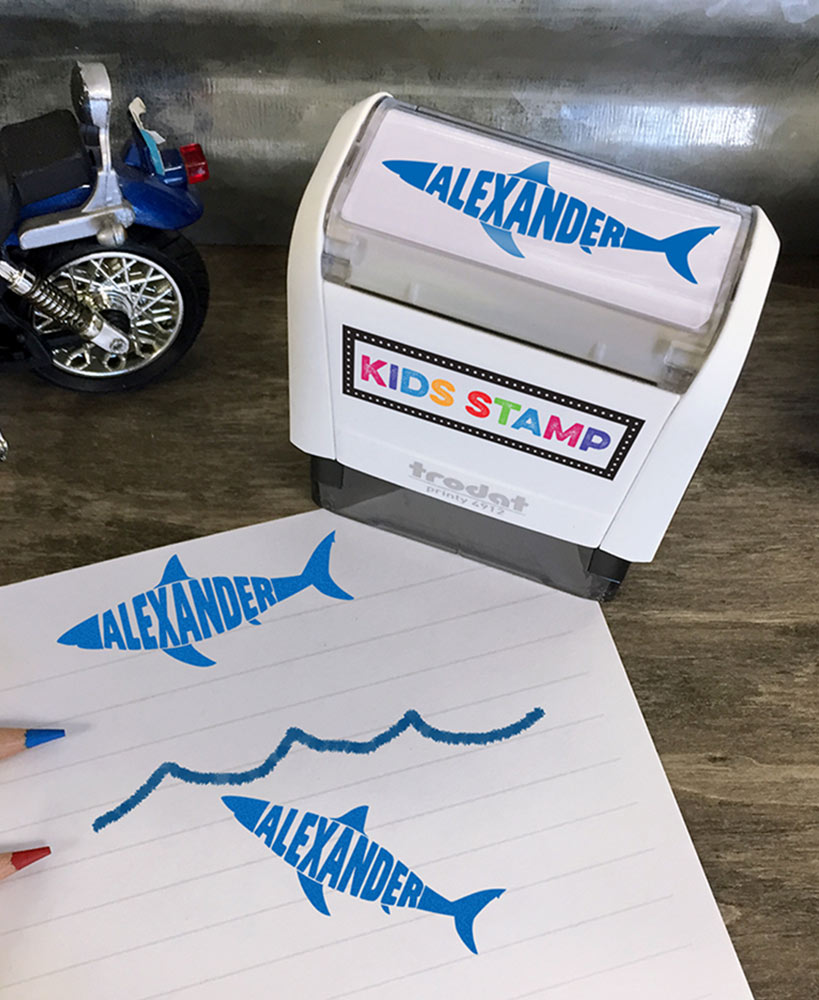 This self-inking stamp personalized with your child's name will be fun for them to use on any craft project!
Choose from different designs such as a pink block, blue shark, pink flowers, purple owl, and more!
Butterfly Rock Pet Acrylic Painting Set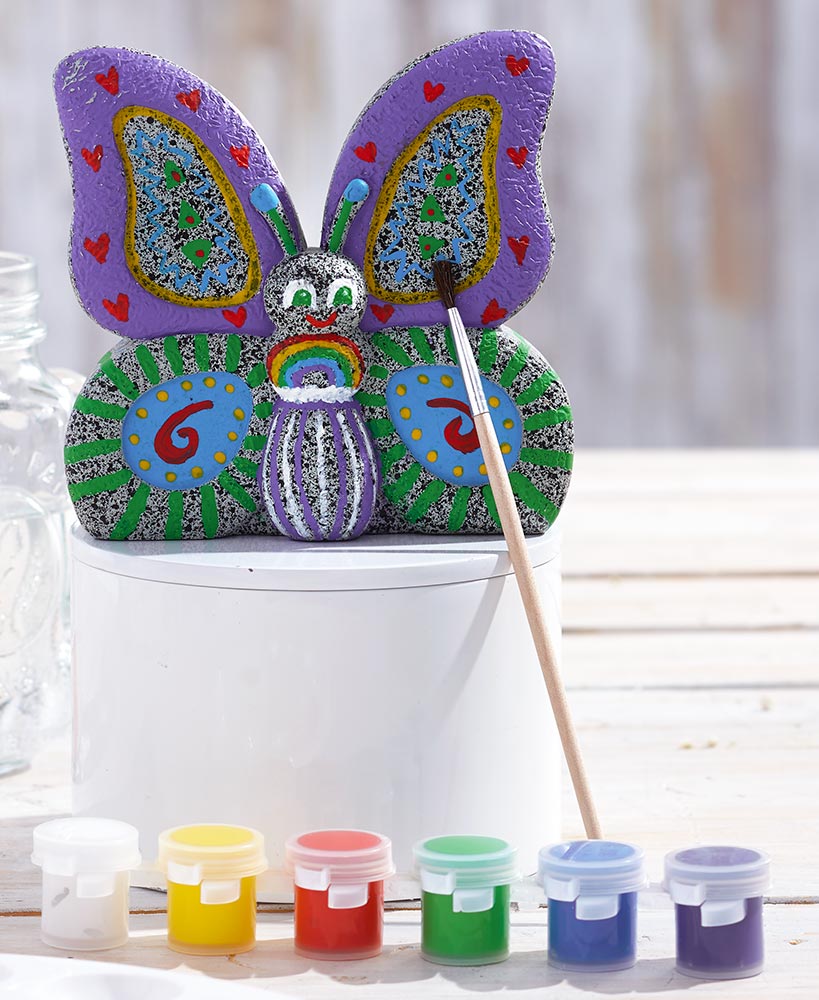 They'll have fun painting this butterfly rock pet in their own artistic and creative way!
The set comes with a variety of paint colors including blue, green, purple, yellow, red, and white.
---
---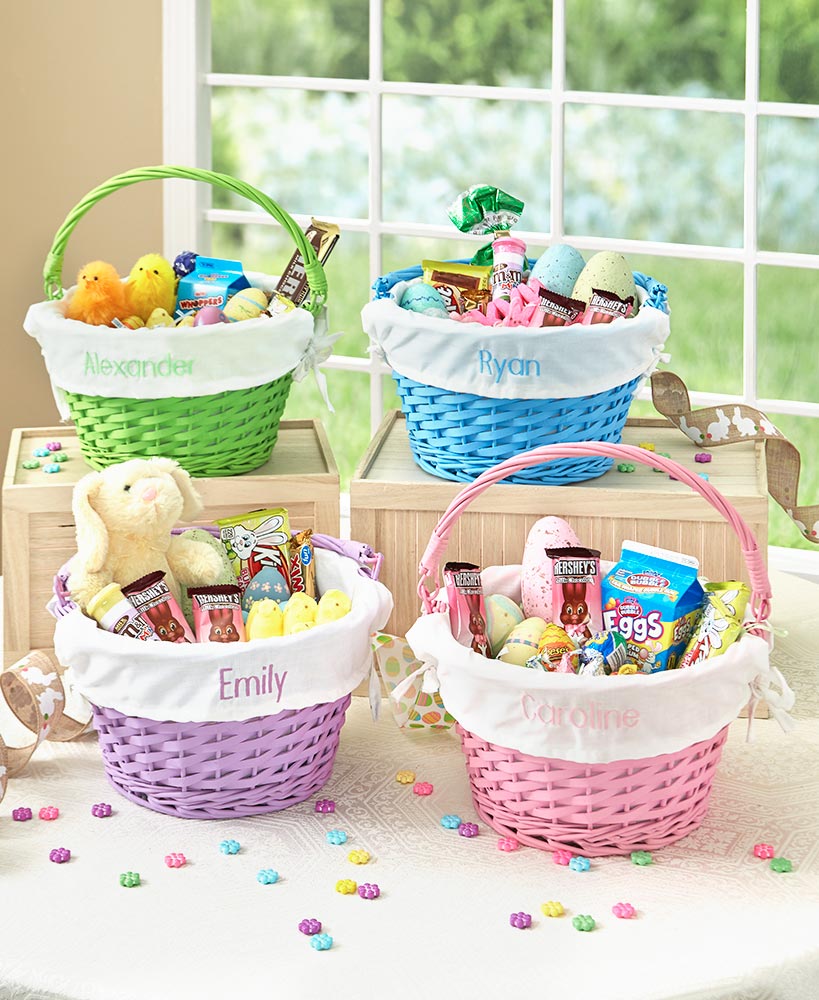 NEW: Personalized Easter Baskets For Kids!
---
Get your house ready for Easter with our selection of Easter Decor & More!
---