5 Steps To Finding Your Home Decor Style
Choosing a home decor style isn't always an easy task. With so many different styles to choose from, it can be hard to decide the look and feel of your personal space. Creating a space that fits your personal style and needs is important if you want to have a homey and welcoming environment. Whether you already have an idea of the type of decorating styles you're into, or if you're just starting from scratch, here are 5 steps for finding your home decor style.
---
1. Start By Researching Different Decor Styles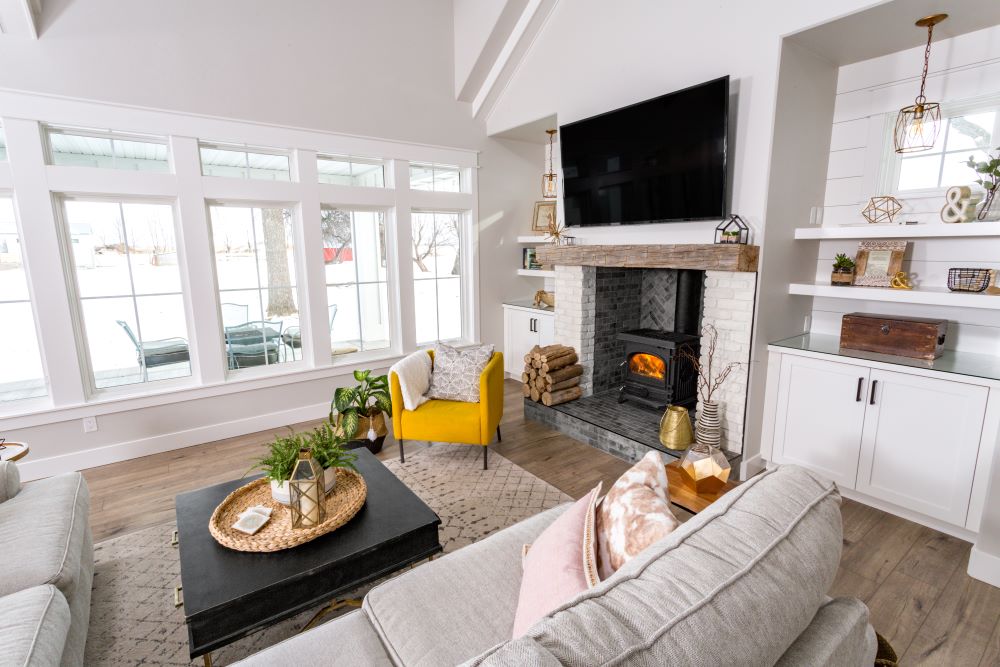 The first step in finding your home decor style is to do your research. It's a good idea to see the variety of styles that exist so you can pick out elements that you like from each one. That way, you can choose your style based on the one that has the most liked elements. You can also combine decor styles if you see a couple that you really like. Just make sure you mix them in a subtle way; combining vastly different elements can sometimes make a space look cluttered.
Popular Decorating Styles
Here are some of the most popular decorating styles that you can choose from and learn about. Keep in mind that there are many other decor styles that exist outside of this list; however, these are some that are commonly seen. Feel free to play around with mixing styles and think about which ones can complement each other the best.
Modern Farmhouse Style
This decorating style combines the traditional country look with a more simple and fresh contemporary design. It features white and neutral color schemes, comfortable furniture, and some traditional country accents with rustic materials. If you want a charming, warm, and welcoming space with a current age twist, this style is for you.
Rustic Style
If you want a style that's more rough around the edges, the rustic style might be the one for you. This decor style features natural materials like weathered wood, galvanized metal, and anything with gritty textures. The overall aesthetic of this style is comfort, charm, and simplicity. Additionally, the rustic style is often the base of other styles such as farmhouse or coastal.
Coastal Style
The coastal decorating style can turn any home into a beachside oasis. With natural materials, calming color schemes, and the use of ocean themed symbols, this style sets up a unique space. If you want a relaxing, fresh, or tropical environment, this style will do the trick. Whether you go for an oceanside theme or a lakeside layout, you can get a beautiful coastal look. Check out these coastal decorating ideas for more inspiration.
Bohemian Style
For an "easy breezy" look, go for the bohemian decorating style. This style showcases a mix of textures, colorful patterns, natural materials, and layered decorations. It also features vintage furniture and other unique pieces that stand out in your home. If you want a cultural, carefree, and eclectic home, going boho will get you there.
Minimalist Style
If you're looking for simplicity in your home, consider decorating with the minimalist style. This style features functional designs, clean lines, and monochromatic color schemes. This is a great style choice for anyone who wants a more clean, productive, and organized space with just a small touch of style. You can even warm up this style to make it more comfortable. Check out these cozy minimalist decorating ideas to learn more.
---
2. Create A Mood Board Of Your Favorite Decorating Ideas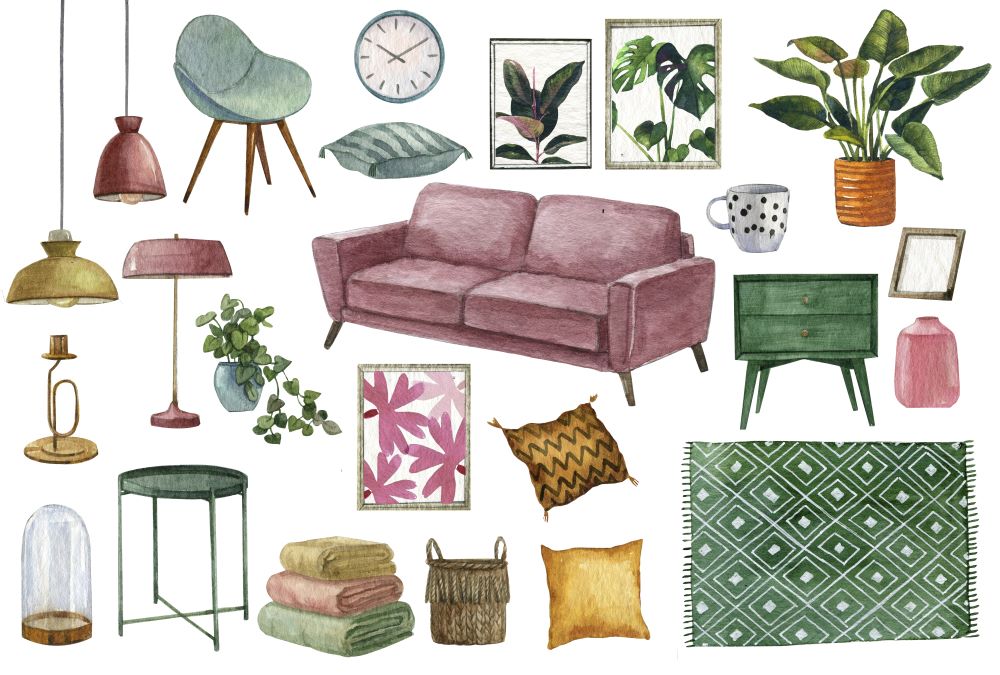 Another step in your journey of selecting a home decor style is to create a mood board filled with your favorite ideas. Having a visual layout to look at will help you see what your favorite items, furniture, and decorations have in common. From there, you can figure out what styles you're into and which ones can be combined together in various rooms of your house.
One way to create a mood board is to flip through home design magazines and cut out pictures for inspiration. This can include anything from a piece of furniture to a color scheme to a fully designed room. Then, get some poster board and glue the pictures on, organizing them into different sections. You can alternative use a bulletin board so you can easily move around and remove pictures as you see fit. This will give you great visual inspiration and can help you determine what kind of style you want for your home.
If you want a more digital age mood board, Pinterest is a great resource where you can actually create different boards and organize them by style, types of decorations, and any other categories you want. The site has an endless amount of inspiring ideas and images for you to look at. You can also simply create your own digital mood boards by finding images on other areas of the web and combining them onto a document. Choose whatever method is easiest for you to create your inspirational decor style mood board.
Bonus: Check out our selection of decorative accents and take note on which styles you like the most!
---
3. Use Your Wardrobe As Inspiration For Your Home Decor Style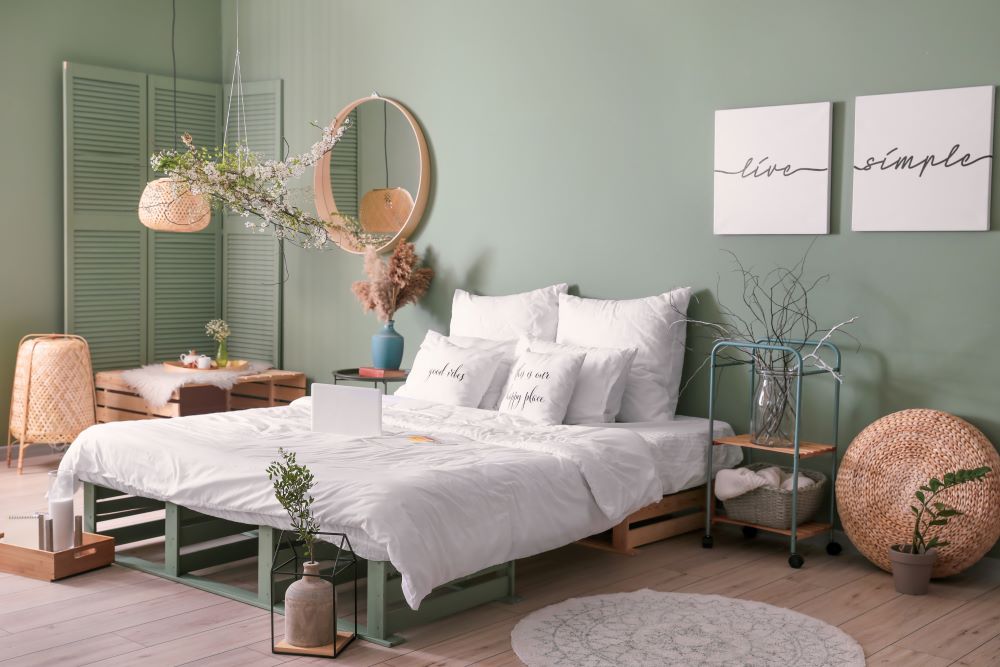 In addition to mood boards, another source of inspiration for choosing your home decor style is right in your own closet. Your personal style and wardrobe is a reflection of the colors and visual elements that you typically lean towards. Taking a look in your closet is a great way to develop some unique home decor ideas based on what you already like. You can even add these elements to your mood board to dive deeper into the types of styles you're into. Listed below are some wardrobe elements to make note of.
Elements Of Your Wardrobe To Use As Home Decor Inspiration
Colors: Take note of any common colors in your wardrobe. Whether you have a lot of neutrals or a lot of bright and bold colors, you can consider use that color scheme within your home decor.
Patterns: If there are certain patterns that you typically wear, these can often be used as ideas for your home decor.
Materials: This one is a little outside of the box; however, many times you can find home decor that contains similar materials as your favorite wardrobe pieces.
Styles: While clothing styles and decor styles don't always match up, you can sometimes gain a little inspiration based on your personal style. For instance, if you tend to dress in a monochromatic and simple style, you'll probably like the minimalist decor style. A more obvious example would be if you enjoy dressing in the boho style, you'll probably enjoy decorating with it as well.
---
4. Take Note Of Your Current Decor To See What You Can Reuse Or Replace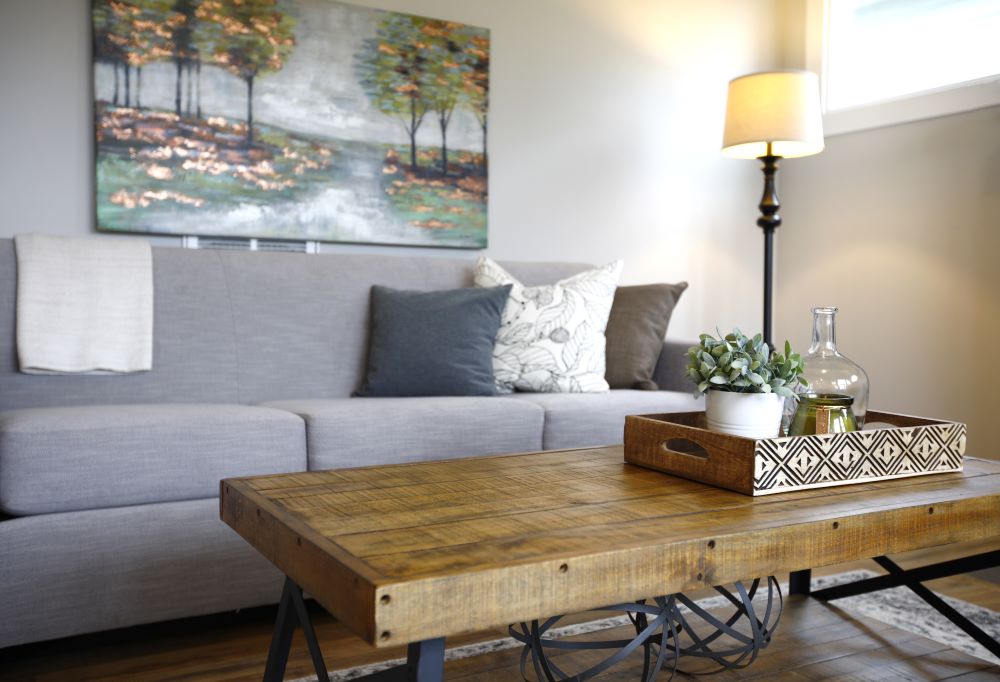 Whether you don't have a defined decor style or if you're looking to change your current home style, you might not need to get rid of your current decorations and accents. Many times, you can save and repurpose your various decorations and use them when you choose your new home decor style. Take the time to look around your home and take notes on what items you might want to keep.
Look through your current decorative accents, wall art, lamps, furniture, and more. If there are any items that you genuinely like, set them aside to use in a new way when you redecorate. On the other hand, if there are certain things that you don't like anymore or that don't fit into your current style mindset, you might want to get rid of them or put them away in storage. To stay organized, you can even create a written list of everything.
Sorting through your current decorations is also a great way to determine what you like and dislike about certain styles. For instance, maybe you determine that you really like wooden decorations. This could then lead you to discovering an interest in the farmhouse decor style. You never know what you'll discover by taking the time to see what you already have in your home; your current decorations may just surprise you.
---
5. Try Out Your New Home Decor Style On A Small Scale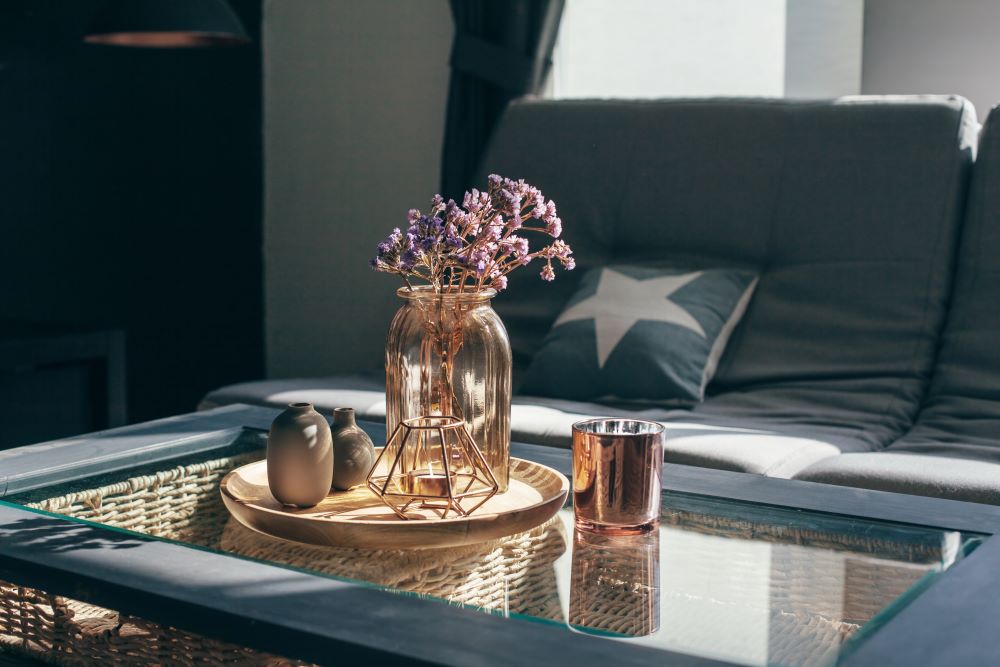 Once you've actually decided on a home decor style, it's important test it out to make sure that you really like it. Before investing in a full home makeover in the new style, try decorating on a smaller scale first to see how it looks. You can then slowly add more elements and complete the transition once you decide that you like it. This gradual decorating idea is a great way to stay within your budget because you aren't committing to a full makeover at one time. Check out some easy ideas below for how to test out a home decor style on a small scale.
How To Test Out A Home Decor Style
Decorate your coffee table with the new style
Show off a bookcase filled with accents and keepsakes in the new style
Decorate your smallest bathroom in the new style
Set up your entryway table with the new style
Bring the new style to one corner of a room
Play around with the new style on your kitchen island and counters
Set up your mantel with the new style
---
Want even more inspiration on finding your home decor style? Shop our selection of Home Decor to find your favorite styles and themes! Find home collections, wall art, decorative accents, and much more to make any decor style come to life.