5 Tips to Save Money as a Maid of Honor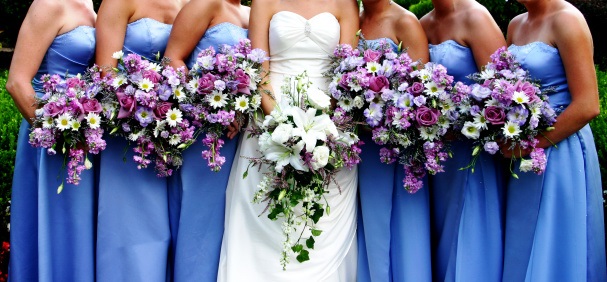 It's the start of wedding season — and if you've been given the privilege of taking on the duties of maid of honor, you have a lot of work ahead of you. The work also includes a sizable amount of money to make every step leading up to your friend or relative's big day. But there are ways to get around going into debt and still make every event special. Here are 5 tips to save money as a maid of honor.
Budget Expectations Let your bride and the bridal party know your budget expectations before planning starts. This may not cut off over-spending before it starts, but it may put everyone on the same page as you coordinate all of your different obligations. If it helps, set aside the money you can use for all of the wedding planning in one account and only withdraw from that account for your wedding expenses. This makes tracking costs easier.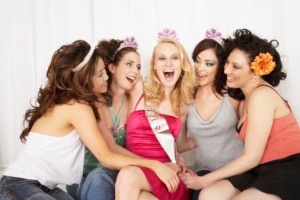 Book Travel Wisely As soon as you know the dates of the biggest events, start looking into airfares. Fares fluctuate, but there are websites like Kayak that can tell you if you should book now because fares will go up or if you should wait because the fares are expected to go down.
Share The Load As the maid of honor, you're responsible for making sure things get done, but that doesn't mean you have to do and pay for everything yourself. Recruit the other bridesmaids to help you decorate, put together menus and coordinate gifts for the shower and bachelorette party. The other ladies will likely want to help out to make all of the events spectacular.
DIY Put on your craft hat and start clipping, gluing and bedazzling. Turn your bachelorette party and bridal shower into a big DIY project. That sash and tiara your bride is wearing for her bachelorette party and all of the favors and food for the shower can be handmade — it'll save you cash and it will make your efforts all the more appreciated.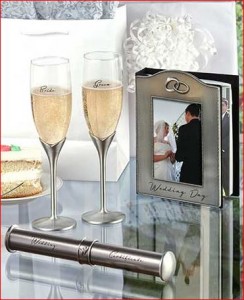 Say No The bride is your best friend/sister/cousin and you want her to celebrate exactly the way she wants to, but how she wants to celebrate may not be what you can afford. You're allowed to say no to things you can't afford. But when you do say no, be prepared to offer a reasonable alternative to what your bride wants to do.
You're going to be part of someone's most memorable day — it doesn't have to be expensive to be extraordinary. LTD Commodities has gifts and ideas for every occasion — from bridal showers to Christmas dinner, LTD has products priced for fun.