Gardening Gadgets You Didn't Know You Needed
It may not feel like it yet, but it's spring and we're moving forward as if it's warm out! Our gardens are almost ready to go, but they're going to need upkeep all summer long. To maintain the lush green leaves and violet and pink flower petals, we need a few gadgets — some you might not know about! Here are 5 gardening gadgets you didn't know you needed.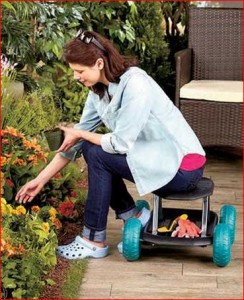 Wonder Wheels Wheels make the garden green! Maybe not all wheels, but the ones on the Garden Scooter do! Sit comfortably while tending to your flowers and glide along to weed around your vegetables and say goodbye to the aches and pains from kneeling and squatting!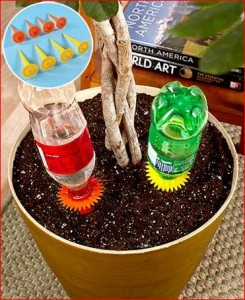 Worry-Free Watering Save your two-liter soda bottles to keep the soil around your plants moist even when you're not around to water! The Set of 8 Sunflower Watering Stakes adds a little color and a lot of ease to keeping your plants healthy in the summer heat. Fill a plastic bottle with water, and screw it into the flower on the stake's top. Then, push the spike into the soil to slowly release water into the ground to keep your flowers and veggies green and thriving. Fun and functional to keep your plants looking good.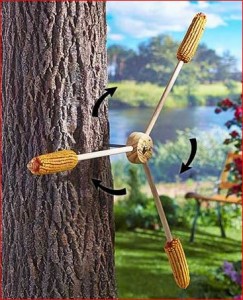 Fun Feedings Need a little backyard entertainment while improving the lives of your furry friends? This Squirrel-A-Whirl Feeder spins with the squirrels' weight, letting the little acrobats have some fun while grabbing a bite to eat. Attach corncobs, fruit or peanut butter to the 3 dowels. Keep a snack on hand with the Bag of Corn, which includes 12 ears.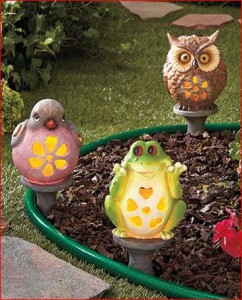 Garden Guidance Garden guidance comes in the shape of frogs, owls or birds at LTD! These little guys protect delicate plants in your yard as Solar Lighted Hose Guides. Drag your hose through the lawn without worrying about damaging your flowers and veggies. That's just during the day — at night these charming critters sit atop the stake to guard your lawn with a little light powered by the sun! Light shines through cutouts on the creature's tummy.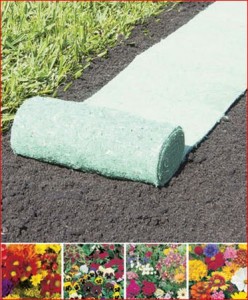 Effortless Flowers Need an instant flower garden? Here's your answer to bringing a garden to life with just the roll of a mat with the 3-Pk. Roll-Out Flower Gardens! Each flower mat is pre-seeded with over 1,000 premium wildflower seeds of many varieties. The mat is 100% biodegradable and can be cut to fit window boxes, pots and various-sized flower beds. Blooms germinate in 10-20 days and grow to be 6″-24″ high.