7 Funny Gag Gifts To Give Anyone This Christmas
Gag gifts are fun a way to bring joy to anyone during the Christmas season. Including a silly gag gift alongside their actual gift will make anyone's holiday feel extra fun and exciting. Whether you give them a humorous food gift, a laughable mug, a funny decoration, or some other small item, they'll get a kick out of opening up a gag gift. If you need some inspiration, here are 7 funny gag gifts to give anyone this Christmas.
---
1. Give Them A Funny Personalized Coffee Mug For Christmas
---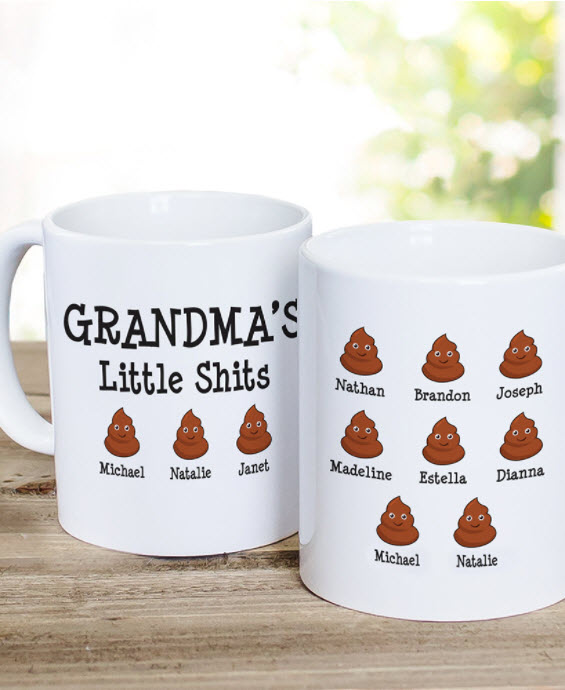 Coffee mugs make great Christmas gifts for anyone; give them a funny one as a unique gag gift that they'll cherish forever! A personalized funny mug can make a great gag gift because they'll probably get a lot of use out of it.
You can find many funny mugs with personalized sayings, funny nicknames, and other silly designs displayed on the front. Give them something that matches their personality and brings out their goofiness in the best way.
Other Kitchen Themed Gag Gift Ideas
In addition to funny mugs, you can also find other kitchen items with humorous themes to give as gag gifts. Check out some ideas below.
Silly wine glasses or beer mugs
A humorous tumbler
Funny set of kitchen towels
Goofy magnets for their fridge
A set of funny plates
---
2. Give Them A Silly Food Gift For Christmas
---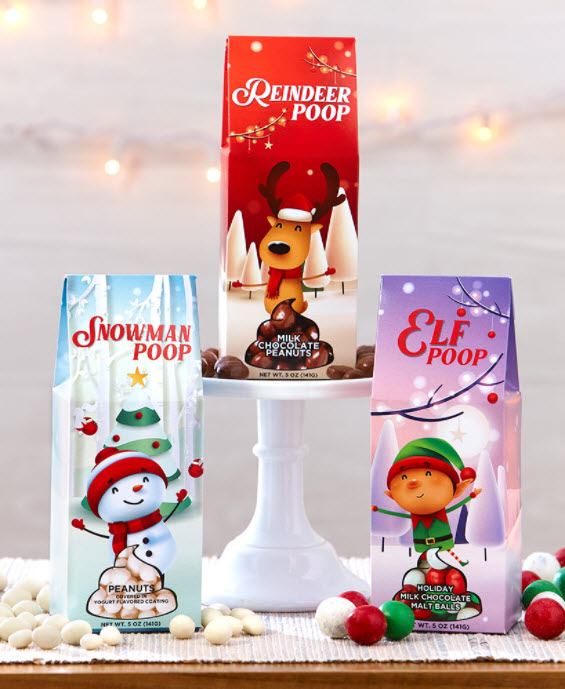 Another fun gag gift idea for Christmas is a funny themed food gift. There are plenty of Christmas treats and candies out there with a funny theme; give them something that will make them laugh.
Featured here is our selection of Christmas treats with a humorous spin. With a choice of "Snowman Poop", "Reindeer Poop", or "Elf Poop", these charming candy bags will make anyone laugh out loud.
In addition to a Christmas theme, you can also find other funny treats or food gifts to fit in with an inside joke or to match their interests/personality. You can easily include this gift alongside a meaningful gift to show them you care this holiday season.
Optionally, you can even make your own funny food gift to give as a gag gift this Christmas. Find a humorous cookie cutter to make homemade cookies or decorate a cake in a funny way. You'll have just as much fun making it as they'll have receiving it!
---
3. Give Them A Humorous Shirt For Christmas
---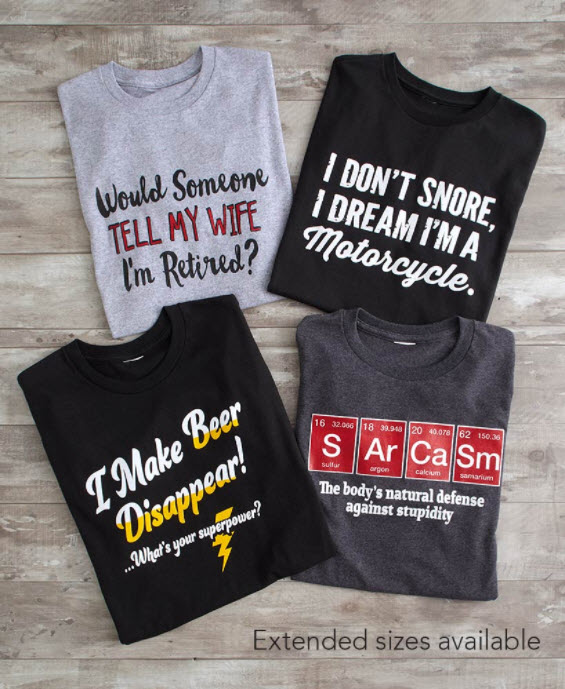 A funny t-shirt always makes for a great Christmas gag gift. Give them a humorous shirt that they'll want to wear around the house or even wear out in public if they're bold enough.
This gag gift can be a shirt with a funny saying on, one with a silly design, or even a personalized shirt to match their humor perfectly. No matter what type of shirt you give them, they'll get a laugh out of this gag gift.
Other Fashion Gag Gift Ideas
In addition to a funny t-shirt, there are plenty of other fashion and accessory gag gifts you can give them this Christmas. Check out some ideas below.
Silly sentiment socks
Slippers with a funny design
Personalized funny wallet
Humorous pajama pants
A funny winter hat
Silly sweatshirt
---
4. Give Them A Funny Game For A Christmas Gag Gift
---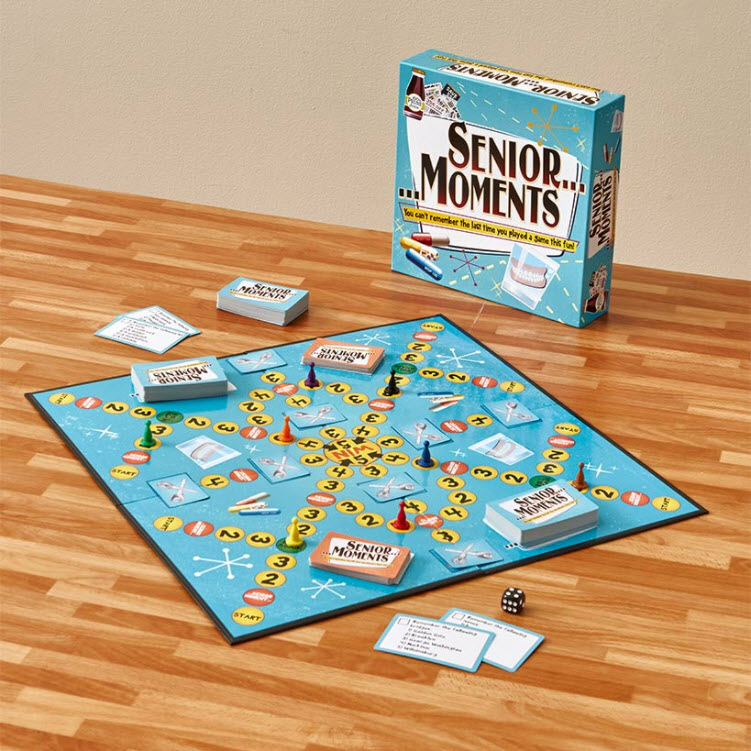 Activities always make great gag gifts because it's something that the family can do together during the Christmas celebration! Give them a funny game as a gag gift that they'll enjoy playing all night long.
You can easily find a funny board game, a goofy card game, or another interactive game with a humorous theme. Wrap it with funny wrapping paper to make the gift even more unique.
Funny games also make great stocking stuffer gag gifts; find mini games that incorporate humor to include in anyone's stocking this Christmas. You can even include a mix of other funny gifts in the stocking for a full selection of gag gifts that they'll enjoy.
---
5. Give Them A Humorous Book Gift For Christmas
---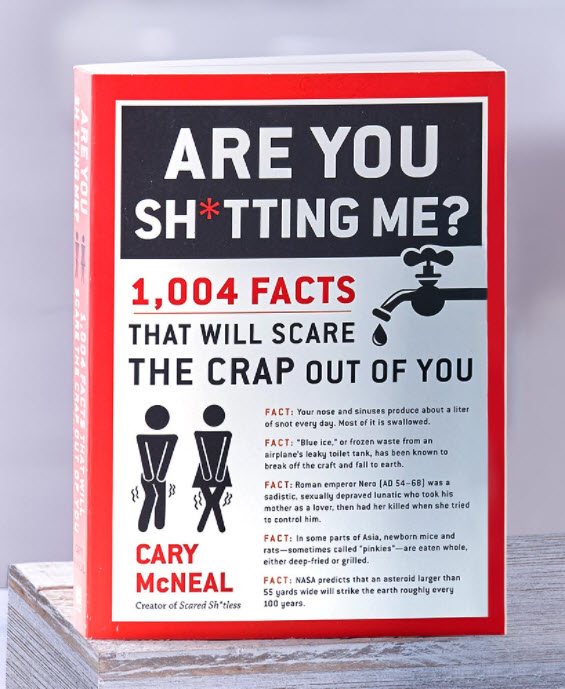 Another fun gag gift idea for Christmas is to give them a funny and lighthearted book. This is an especially great idea if they love reading because it combines their interests with a humorous element.
Find a funny book that matches their interests or something that resembles an inside joke between the two of you. They'll surely laugh when they open this hilarious gag gift.
Types Of Books To Give As Gag Gifts
There are so many different types of funny books you can find to give as a Christmas gag gift. Check out some ideas below for inspiration.
Funny facts book
A book of knock-knock jokes
Humorous puzzle book
A funny themed coloring book
Humorous journal
---
6. Give Them A Funny Home Decor Accent For Christmas
---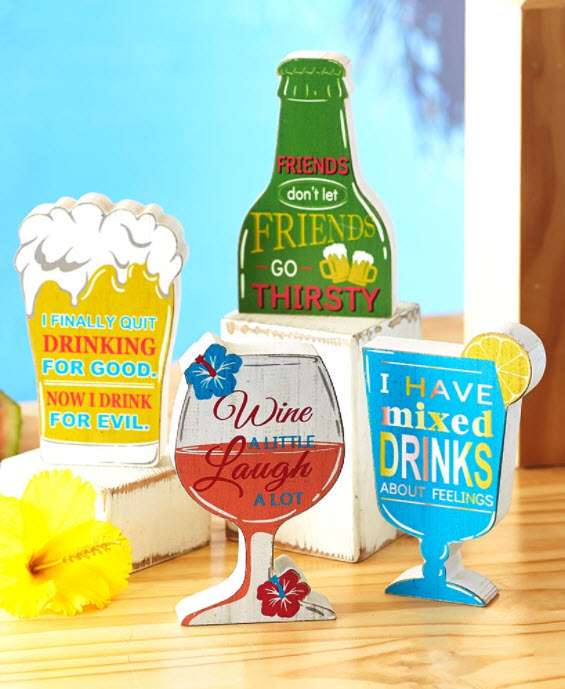 Decorations can make for some fun Christmas gag gifts, especially if you're shopping for a new homeowner. Include a hilarious decoration to add to their space that they'll enjoy seeing in their home.
When giving someone a home decor gag gift, you can either give them something completely random, or you can even find something funny that they would actually enjoy using in their home. Either way, they'll get a kick out of it.
Funny Home Decor Gag Gift Ideas
There are so many different funny home decorations that can make great gag gifts. Check out some ideas below for inspiration.
Funny sentiment signs
Personalized humorous throw blanket
Humorous mousepad or pencil cup for their desk
Silly animal figurine
Funny sentiment rug for their bathroom
Humorous wall art
---
7. Give Them A Whole Basket Of Funny Christmas Gag Gifts
---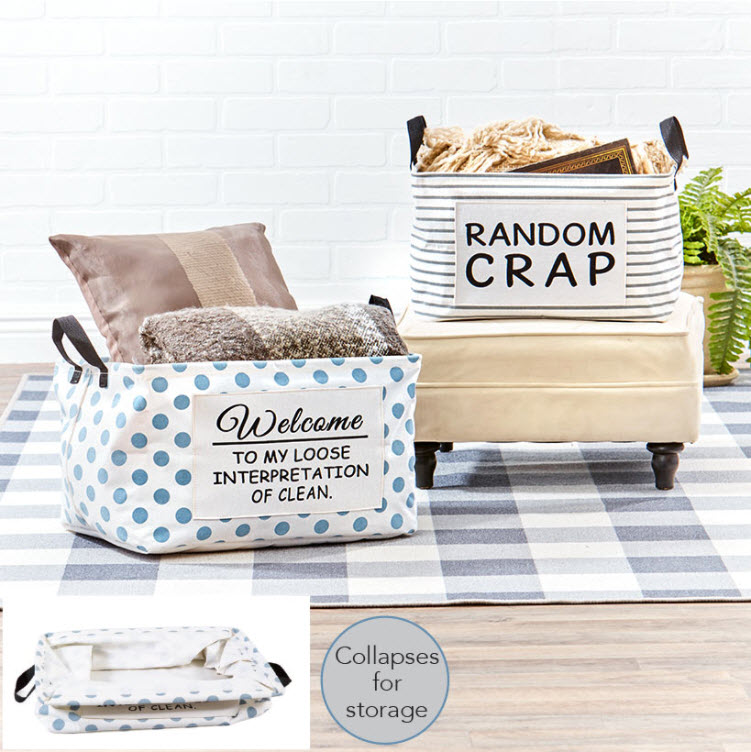 If you're shopping for someone this Christmas who has a great sense of humor, consider giving them a whole basket of gag gifts! They'll love getting a whole mix of creative and silly items.
Make sure to put all their gag gifts inside of a funny sentiment basket to make the gift feel complete. The basket itself can even be a gift; give them one they can use for storage around their home.
What To Include In A Christmas Gag Gift Basket
There are endless possibilities when it comes to giving someone a basket of gag gifts. Check out some ideas below for items to add to the basket.
Silly mini toys
Humorous themed candies
Funny sentiment candle
An ornament gag gift
A set of funny pens
Goofy Christmas card
---
Enjoy this list of funny gag gifts? Find even more holiday gift inspiration by checking out our Gift Ideas & Personalized section!