7 Santa Decor Ideas For A Jolly Christmas
Every Christmas decor style features popular holiday characters and symbols to amplify the festive feelings. Santa Claus is, of course, the most popular character to include in your spread of decorations. Decorating with Santa is a great way to bring an extra festive and welcoming feeling into any room of your home. Whether you're decorating with a classic Christmas style, a country theme, a winter wonderland look, or another theme, you can easily incorporate Santa into your spread of accents. Here are 7 Santa decor ideas for a jolly Christmas home.
---
1. Create A Festive Christmas Tree With A Santa Theme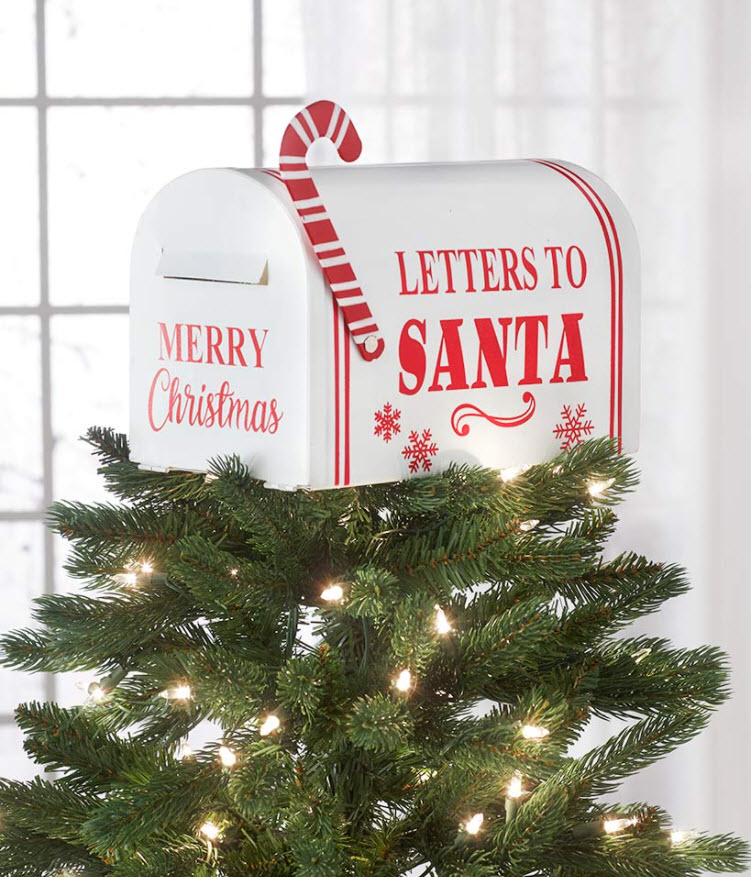 When decorating your tree for Christmas, you can ultimately set up any fun theme that you want. Using a Santa theme on your tree can make your tree look traditionally festive and magical for the holiday season.
A Santa themed tree can work for any decor style; however, it works best with the classic Christmas style. This features traditional characters, a red and green color scheme, and magical lighted elements.
There are many ornaments and accents you can add to your Santa themed tree.
Santa ornaments (can include Santa himself or Santa sentiments)
Red and green ball ornaments
Other character ornaments like reindeer and elves
Christmas sentiment ornaments
Red and green string lights
Letters to Santa mailbox tree topper
Tree skirt with Santa design
---
2. Decorate A Unique Mantel That Showcases Santa & Other Accents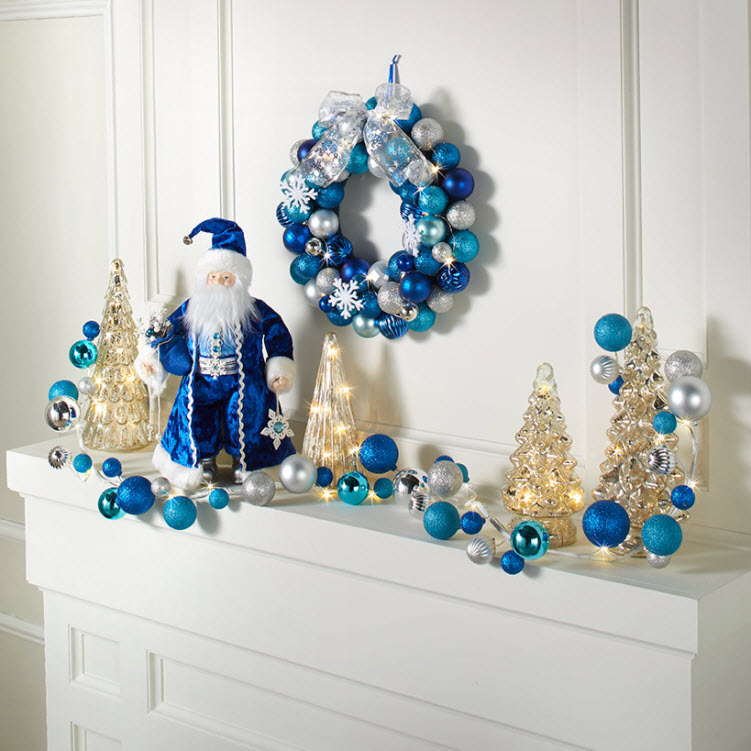 Your mantel is a great place to set up a beautiful spread of Christmas decorations. It can really set the scene for the rest of your living room accents and can help create your overall Christmas style.
If you're looking for a way to set up your mantel with a Christmas style, an easy place to start is with a Santa figurine or statue. Using Santa as your focal piece on the mantel will help you create any style. Check out some ideas below for setting up a simple holiday mantel.
How To Decorate A Simple Christmas Mantel
Start with a Santa figurine as your main accent.
Add some lighted Christmas tree figurines.
Lay down a ball ornament garland across the mantel.
Hang up a holiday wreath above the mantel.
Add some other holiday character figurines for extra charm.
---
3. Fill Your Kitchen With A Christmas Theme Featuring Santa Claus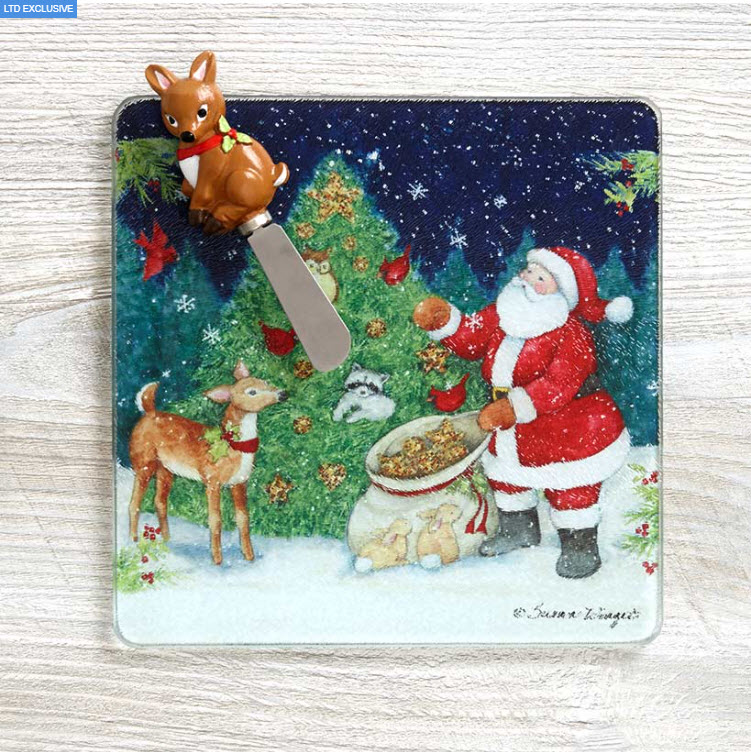 Transform your kitchen for the holiday season by setting up a magical and festive spread of decorations. You can create a beautiful classic Christmas look by featuring Santa as your main character around the kitchen.
Fill your kitchen with a variety of decorations and accents on the counters and the walls to make your space look full and bright. Make sure Santa stands out in your spread of decor for the ultimate classic look. Check out some ideas below for including Santa in your kitchen decor.
How To Include Santa In Your Kitchen Decor
Display decorative Santa platters on plate stands
Use a Santa canister to holder cooking utensils
Hang up holiday hand towels that feature Santa
Decorate your counter with a Santa cookie jar
Use a Santa themed kitchen rug
Display a lighted Santa wall hanging
---
4. Set Up A Country Christmas Theme With A Rustic Santa Style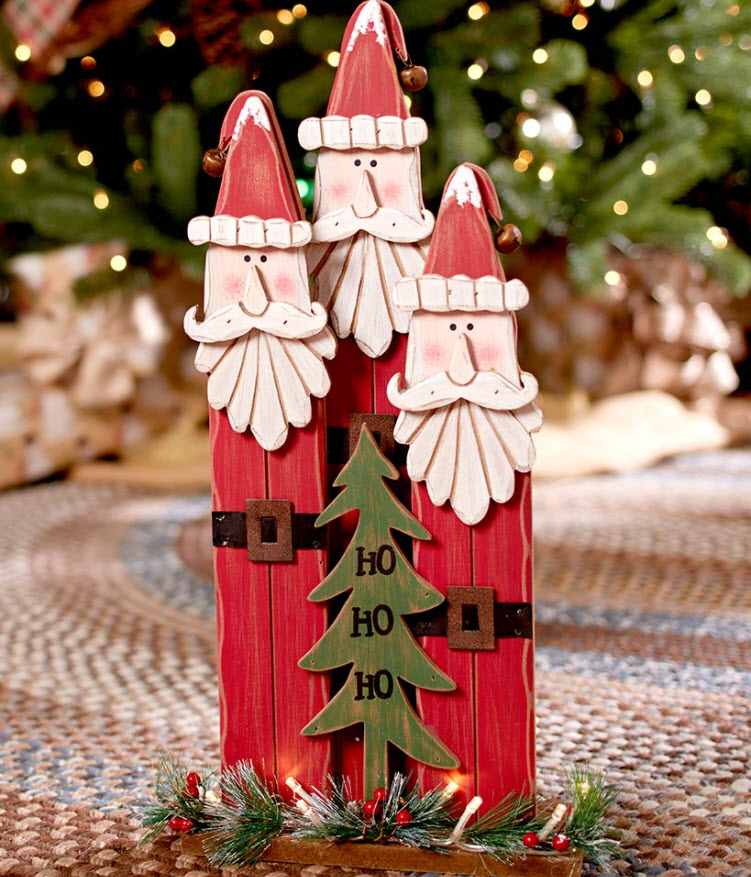 The country Christmas style is the perfect choice for a charming and unique home. It features rustic materials, traditional characters, and classic sentiments that can make your space feel comfortable and welcoming.
Use a rustic Santa style to amplify your country Christmas decor theme and to bring that extra touch of classic holiday cheer to your space. There are many ways to create a rustic Santa display in your home. Check out some ideas below.
How To Decorate With Rustic Santa Accents
Display a wooden Santa statue on your entryway table
Create a country themed tree with Santa as the tree topper
Decorate your porch with a wooden Santa door hanging
Use a rustic wood Santa bucket filled with ball ornaments
Display some Santa themed burlap throw pillows
---
5. Incorporate Santa Claus Into Your Lighted Accents For A Magical Look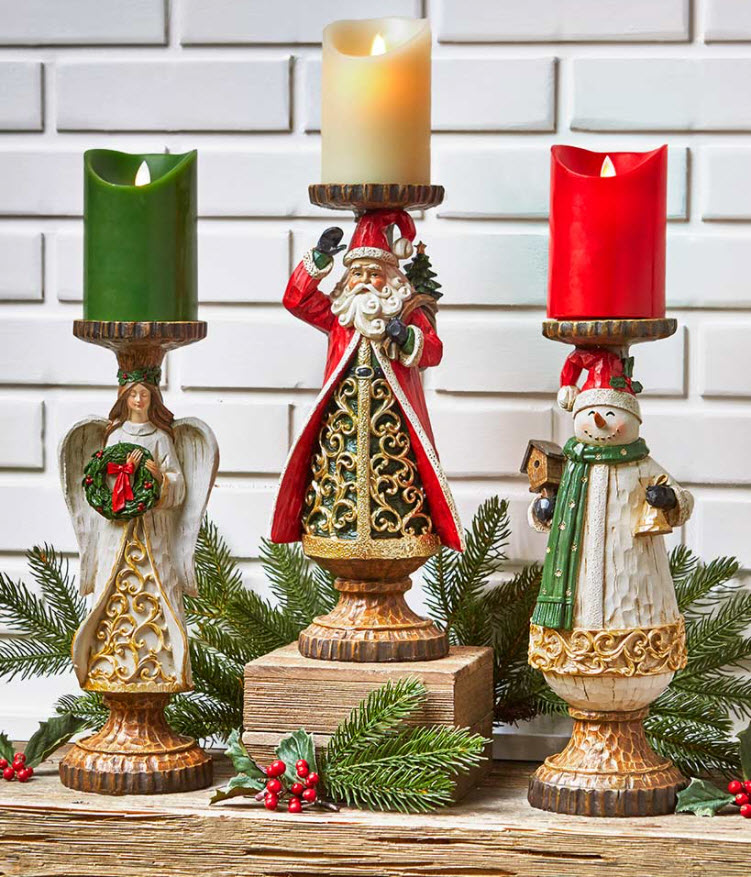 When it comes to decorating for Christmas, including lighted accents is a must for elevating the magical feeling of the holiday season. Lighted decorations can make your space come alive in a bright and jolly way.
To get that classic touch on your holiday spread, make sure to include lighted Santa decorations around your home for charming look. Check out some lighted Santa decor ideas below to include around in your space with other holiday accents.
Lighted Santa Decor Ideas
Lighted Santa wall art
LED Santa candle or candleholder
Lighted Santa figurine
Santa string lights across the mantel
Light up Santa ornaments
Santa themed light up block sign
---
6. Pair Santa With Other Classic Christmas Characters Throughout Your Home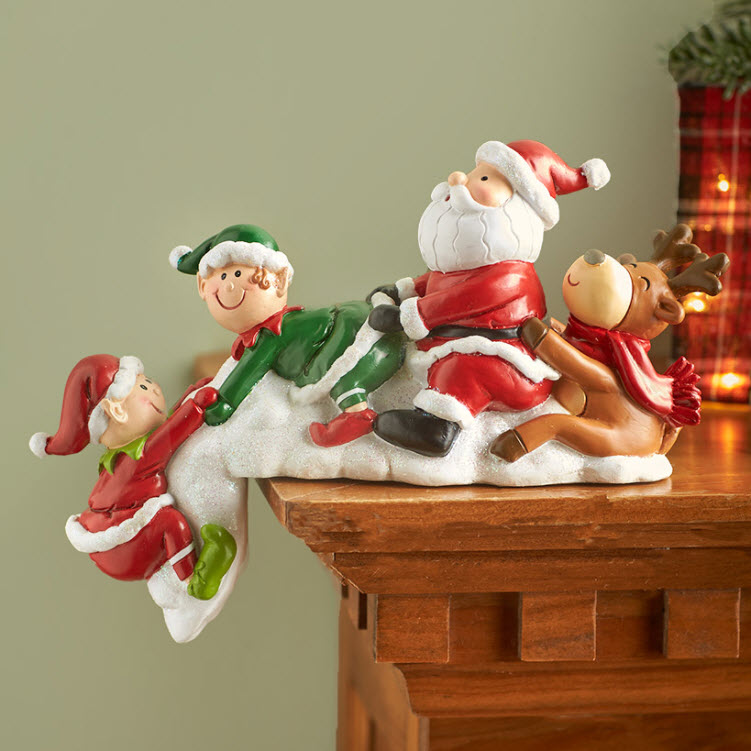 Christmas characters can make any holiday decor spread look charming, warm, and cheerful. Decorating with characters can truly add some much needed personality into your space for the holiday season.
While Santa is the most popular and most classic Christmas character to decorate with, there are plenty of other holiday and winter characters to include in your home. Combine other characters with Santa for the ultimate festive space. Check out some other character ideas below for decoration inspiration.
Other Characters To Include In Your Holiday Decor
Reindeer
Elves
Gnomes
Snowmen
Gingerbread men
Angels
Penguins
---
7. Find Other Fun Ways To Include Santa In Your Spread Of Decorations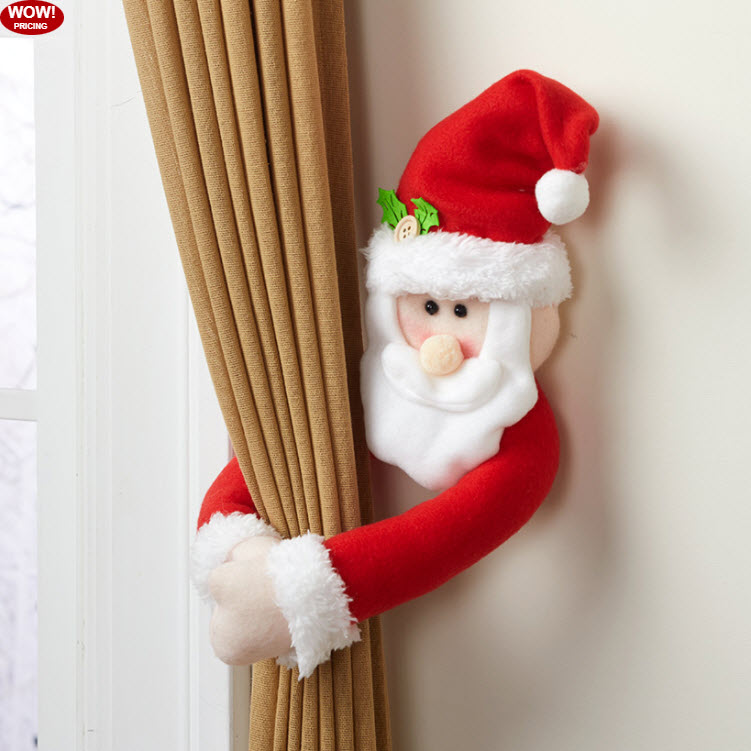 The possibilities are endless when it comes to decorating with Santa for the Christmas season. Whether you want to include him in one area of your home, or if you want to fill your entire space with this jolly style, you can easily create a festive look.
There are so many other ways to decorate with Santa accents and themes throughout your home. Check out some extra ideas below for more holiday decor inspiration.
Other Santa Decor Ideas
Hang up Santa themed window curtains in the living room or kitchen
Add an inflatable Santa to your front yard
Use Santa themed bedding with matching wall art in the bedroom
Display faux flowers in a Santa flower pot on the porch
Hang up a Santa tapestry or blanket on the wall
---
Inspired by these Santa decor ideas? Shop our selection of Christmas Decor & More for even more holiday inspiration! Find more Santa accents, lighted Christmas decorations, ornaments, themed home collections, and much more to transform your space this holiday season.