7 Summer Essentials For Your Backyard
Summertime comes with outdoor activities, gardening, barbecues and warm weather relaxation. What better way to enjoy summer than from the comfort of your own backyard? Make your summer even better with the help of backyard tools, decor, and accessories. LTD has everything you need to have the ultimate warm weather experience in your outdoor space all summer long! From garden accents to grilling accessories to outdoor furniture and more, here are 7 summer essentials for your backyard.
---
1. Set Up Your Yard With A Temporary Pathway For Summer Style & Efficiency
When it comes to summer decor styles, creating a stunning outdoor space and garden is usually at the top of the list. Fresh flowers, along with outdoor decorations, can make your yard come to life in the summertime.
A great part of any garden is a beautiful pathway. If you don't already have a pathway, an alternative option is to set up a temporary pathway. This will give off the illusion of a fully complete garden without the hassle of installing something permanent.
Temporary pathways can be formed with the help of specific outdoor walkway tiles, decorative stepping stones, or even hardwood pathways that roll out to fit into your outdoor space.
These set of interlocking patio or walkway tiles will help you create a pathway to your garden or even give you a surface to display your potted plants. Choose from terra cotta, gray, or green to match your other decorations.
Sets of 10 Interlocking Patio or Walkway Tiles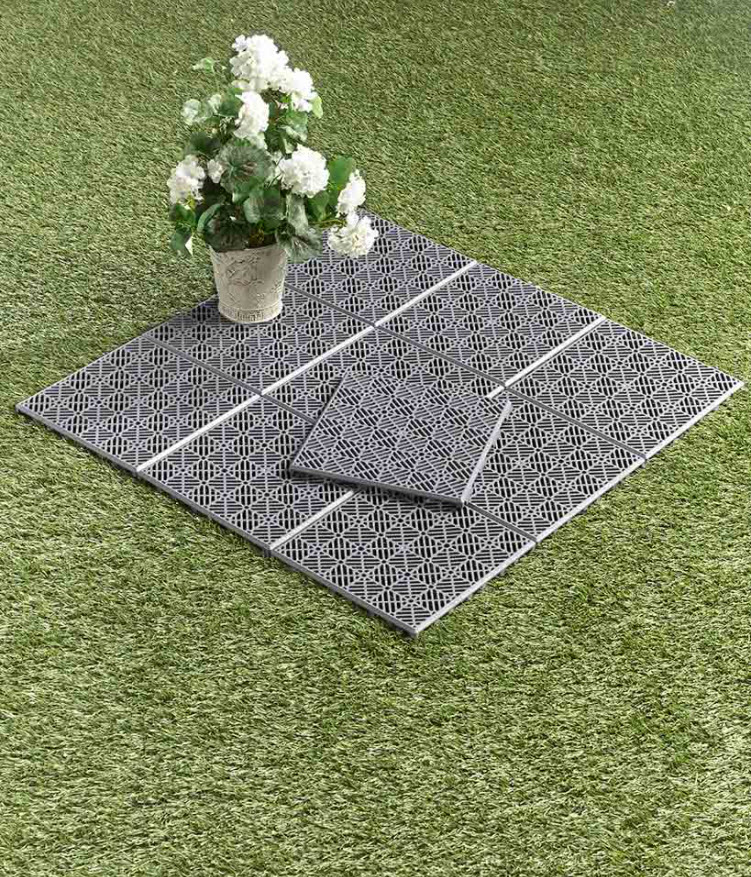 ---
2. Make Your Summer Patio More Comfortable With An Outdoor Umbrella
When looking for summer essentials for your backyard, you have to consider everything that can add to the comfort level of your sitting area. A big part of staying comfortable in the summer is getting a good balance of sunlight versus shade.
Outdoor umbrellas are a wonderful stylish addition to your backyard that can give you the perfect amount of shade. Whether you use a table umbrella or an umbrella with a stand, you can easily open it up whenever you need a break from the sun.
In addition to umbrellas, there are also other stylish and functional ways to protect yourself from the sun. Consider outdoor curtains, an awning gazebo, a pop up canopy, or a gazebo. Find whatever fits your space and style the best!
These tilting market umbrellas will give you the ultimate protection from the sun when sitting in your yard! These large umbrellas come in three different colors including red, dark green, and tan to complement your space.

9-Ft. Tilting Market Umbrellas or Base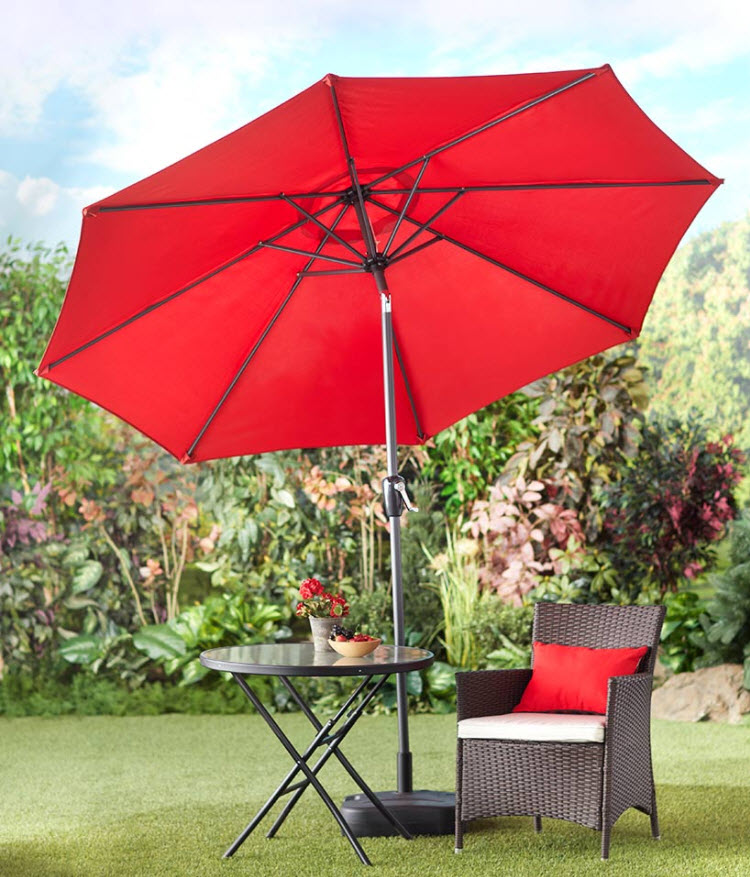 ---
3. Grow Summer Flowers With Ease With A Garden Bed
Gardening is such a big part of the summertime because the fresh flowers can add bright colors to your backyard. Garden beds can make it even easier to maintain your flowers all summer long!
Raised garden beds come with a lot of benefits. For instance, they produce less weeds, they have better water retention, and the raised edges help to keep the soil in place.
If you want to grow a patch of flowers in a specific area of your yard, a raised garden bed can help you do so with ease. Make sure to use soil specifically made for raised beds to assure the best plant growth and longevity.
This raised garden bed set will make your summer gardening easy and simple! The panels get staked into the ground to secure your garden bed for a beautiful and fresh display in your yard.
Raised Garden Bed Set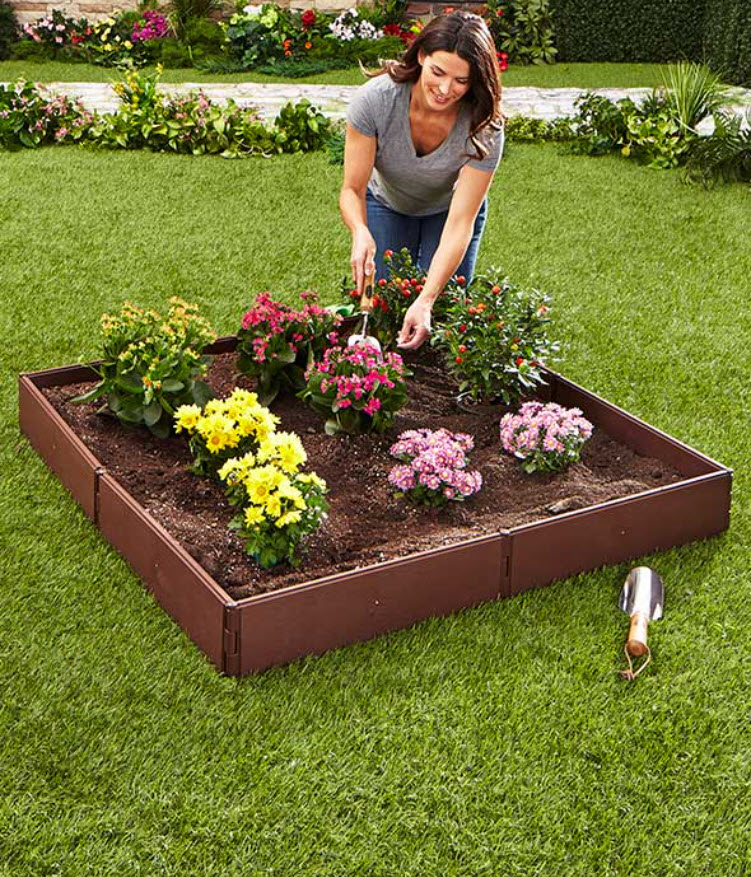 ---
4. Create A Secluded Backyard Space With A Privacy Screen
Another thing to think about when gathering your summer essentials for the backyard is items that help make your space feel more private. Privacy is an important part of outdoor relaxation!
Privacy screens can instantly block out your space for a nice secluded feeling. Many of these screens can be attached to a fence or even to your deck railings. They can give your backyard such an easy and quick transformation.
In addition to privacy screens, you can also use outdoor curtains or a closed gazebo as alternative ways to create a secluded yard. No matter what size your yard is, you can easily make it feel private and relaxing.
This deck and fence privacy screen can easily be weaved in between your fence posts or deck railings to create a secluded space. Choose from a variety of stylish colors including green, brown, black, blue, black, and gray.
15-Ft. Deck and Fence Privacy Screens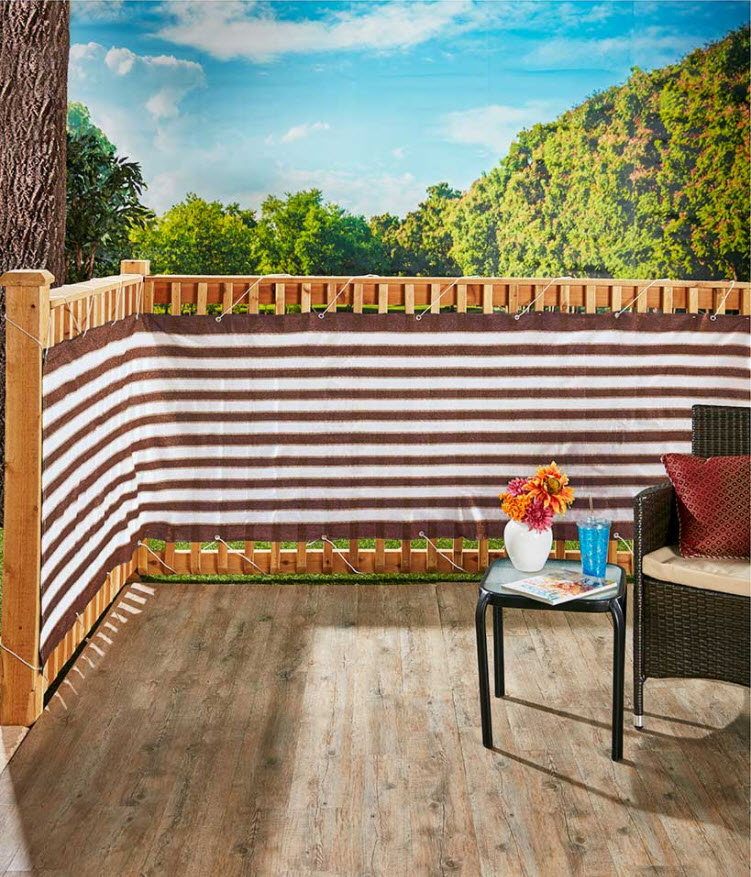 ---
5. Make Backyard Barbecues Even Better With Grill Accessories
Backyard barbecues are an essential part of your summertime fun! New grill accessories and tools can make your outdoor dining experience even better and more convenient.
Grill items such as grilling baskets, cleaning tools, and serving tools can make it easier for you to have successful cookouts all summer long.
Additionally, serving food outdoors in the summer heat can be made easier with coolers and food covers. You can also get some summer themed dishes and serveware to amplify the festive fun!
This selection of BBQ grill accessories will amplify your backyard cookouts! Choose from the chicken and wing rack, the corn grilling basket, or the hot dog grill basket for any of your grilling needs.
BBQ Grill Accessories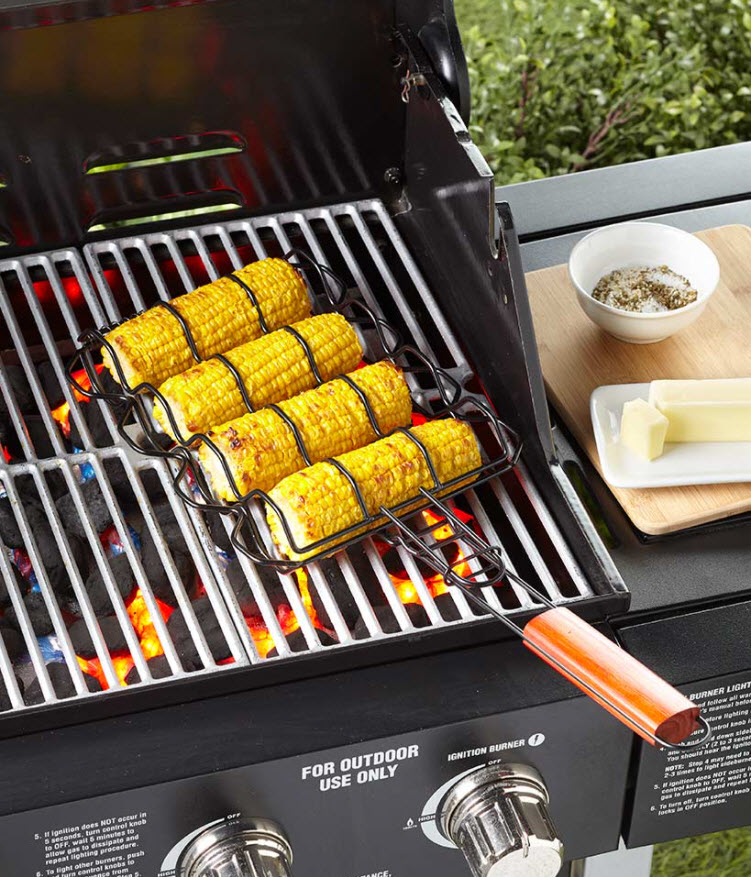 ---
6. Brighten Up Your Yard On Summer Nights With Solar Lighting
You're probably going to spend a lot of summer evenings sitting outside in your backyard. Brighten up your space for your nighttime relaxation with the help of solar lighting
Set up useful solar lights around your yard such as deck lights, fence lights, wall sconces, and motion activated pathway lights. Lighting up your yard will help make your space more functional for the summer season.
In addition to practical lighting, you can also incorporate decorative solar lights to make your yard look even more beautiful. Add items such as magical string lights, solar lanterns, lighted garden gnomes, and much more.
This set of 3 solar deck lights will help increase visibility around your outdoor space! Both useful and subtle, these solar lights can easily be attached onto your deck railing to brighten up your space at night.
Sets of 3 Solar Deck Lights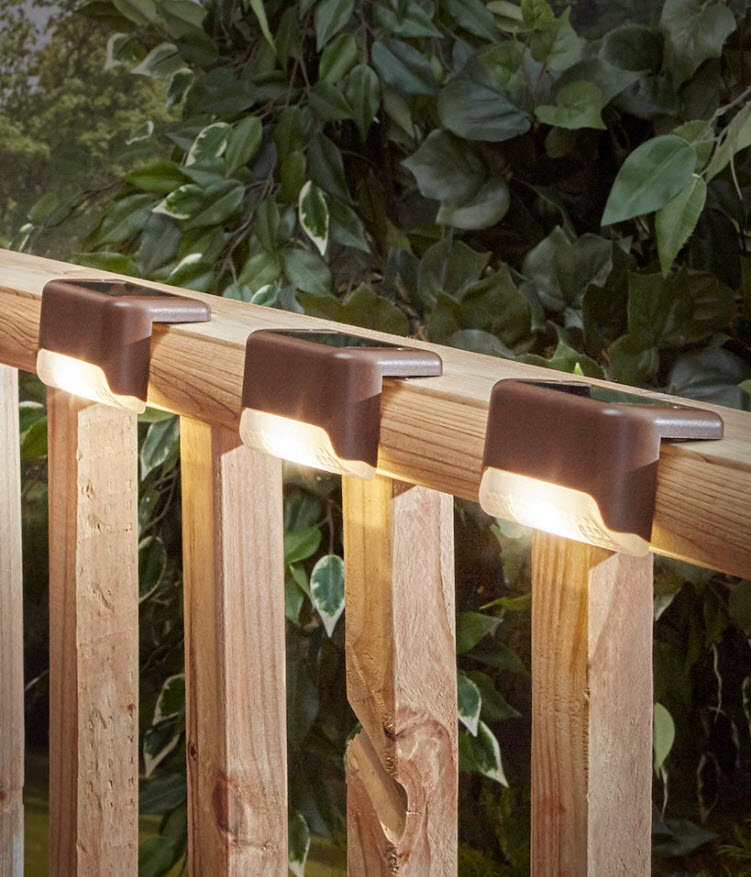 ---
7. Use Foldable Furniture For Backyard Picnics & Outdoor Dining
If you like to have a lot of backyard picnics or like to entertain with outdoor dining, you may find yourself running out of tables and seats for your guests. That's where foldable furniture comes in!
Foldable furniture is a great option if you have a small yard or if you just want a temporary furniture option to keep your space looking open and fresh. You can even use your foldable furniture on the go for picnics in the park, camping, or sporting events.
Folding chairs and tables can easily be decorated to look nice for outdoor dining festivities. Set up your foldable furniture with themed tablecloths, festive serveware, and colorful dishes. You can then easily store them away when not in use.
This folding picnic table with shelf is perfect for any small backyard picnic! The table features cup holders and a storage shelf. Fold up the table for storage when not in use, or take it on the go to sporting events, camping, and more.
Folding Picnic Table with Shelf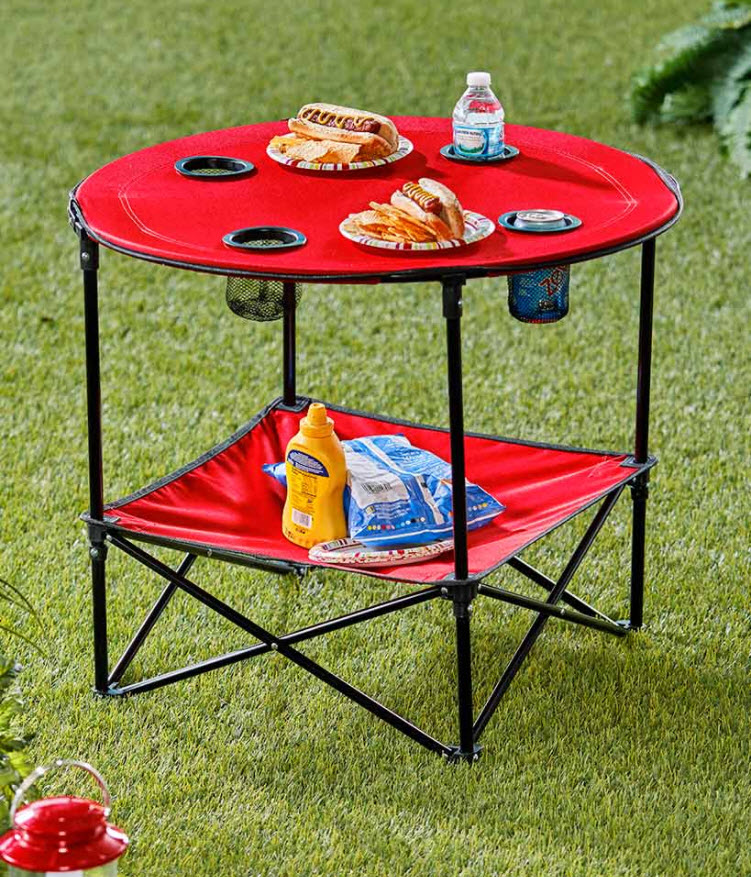 ---
Looking for even more summer essentials for your backyard? Check out our Outdoor Living section to find BBQ and grill accessories, outdoor furniture, solar lighting, backyard decorations, and much more to transform your space for the summer season!
---
Read Next: How To Create A Cozy Outdoor Living Space