9 Festive Entryway Decorating Ideas For Christmas
As you're decorating for the holidays, don't forget to decorate your entryway! A beautifully decorated entryway can make your home feel more open and festive during the Christmas season. With some simple tips and tricks, here are 9 festive entryway decorating ideas for Christmas.
---
1. Set Up A Christmas Console Table In The Entryway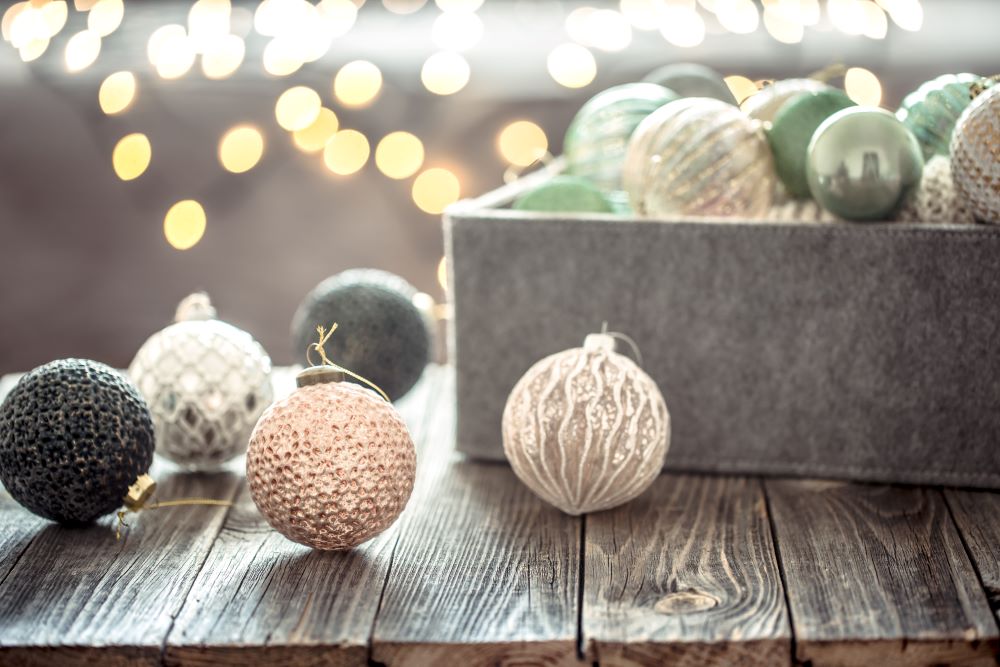 A console table should be a staple of your entryway because it can be decorated for anytime of year and for any holiday. Creating a Christmas display on the table will instantly add some bright and cheerful holiday spirit into the entryway.
There are many different ways to decorate a Christmas display table. You can use lighted decorations, figurines like Santa, reindeer, and elves, or you can even display Christmas ornaments in a unique way. If you're not sure where to begin, here are some ideas for inspiration:
Set up a Santa themed table: display a small Santa figurine with reindeer, a Santa block sign, and some red pillar candles.
Display your favorite ornaments in a decorative bowl or on a tabletop Christmas tree.
Wrap some string lights around the table and create a winter wonderland scene with fake snow, sparkly gingerbread houses, and snowman figurines.
---
2. Set Up A Small Christmas Tree In The Entryway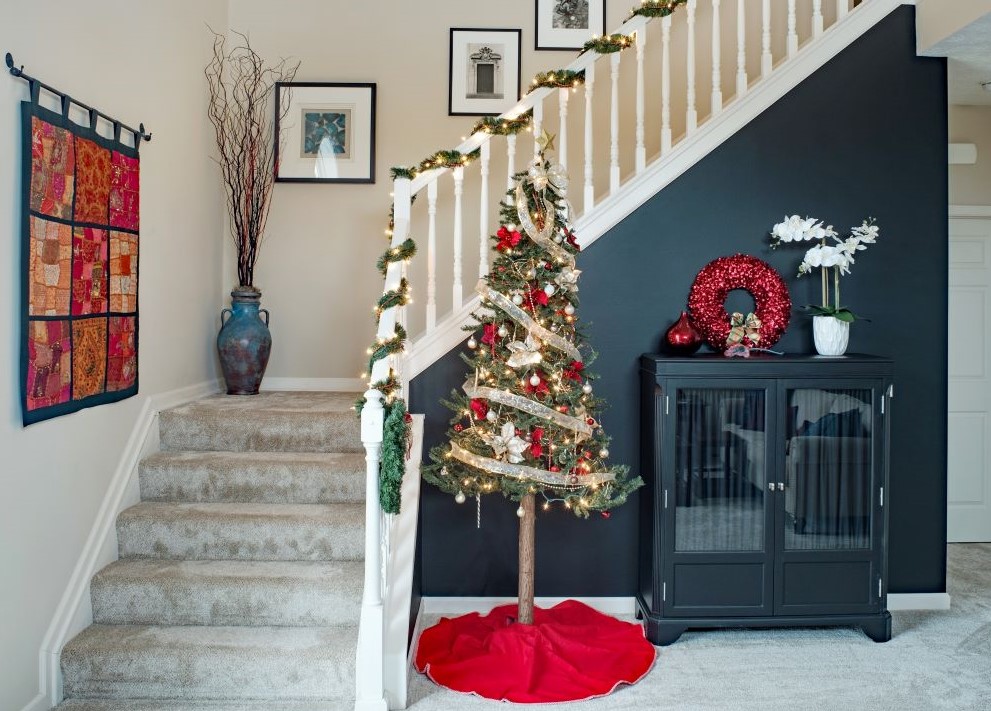 If you have a small entryway or just want to add a touch of Christmas cheer into your space, you can set up a small Christmas tree in the area. Simple display it near your stairway or next to an entryway console table.
Decorate your small Christmas tree as you would a large one. You can create a theme such as classic Christmas, country Christmas, or winter wonderland – amplify your theme through ornaments and other decorations nearby. Be sure to wrap string lights around your small tree to light it up at night for a magical display.
In addition to your small Christmas tree, you can also hang up other greenery on the wall nearby such as wreaths, or you can display a tabletop Christmas tree or plant on the console table. Coordinating this greenery will make your entryway feel fuller and more complete.
---
3. Decorate Your Stair Railing With String Lights & Garland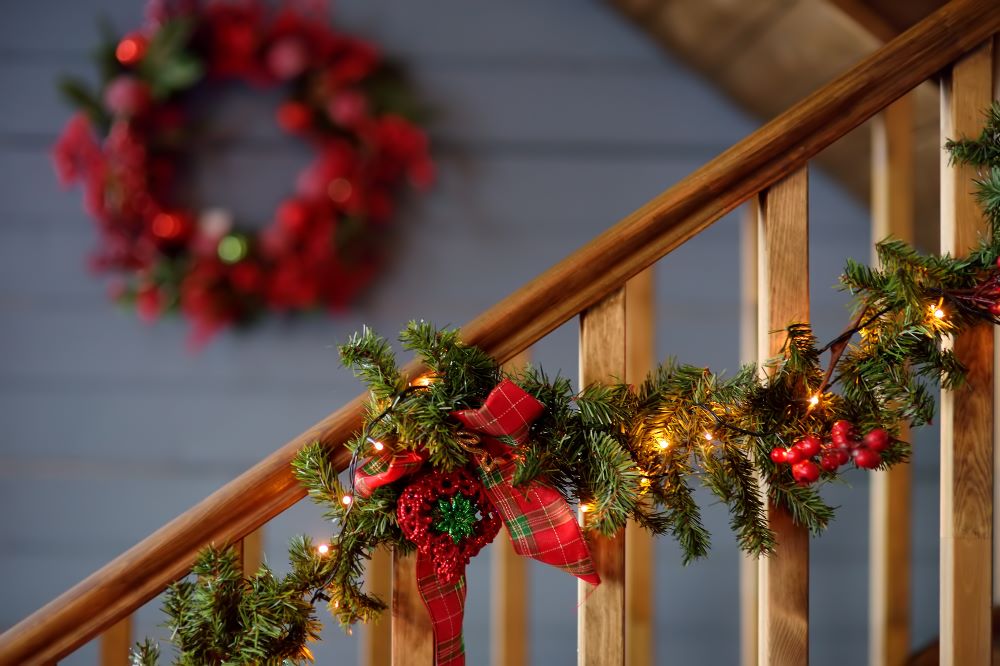 Aside from decorating the main area of your entryway space, you can also decorate your stairway to create a stunning display. Decorate this to make your home feel even more festive during the Christmas season!
Start by wrapping Christmas garland around your stair railing. The garland can include any holiday themed additions such as red berries or buffalo plaid ribbon. Then, wrap the railings with Christmas string lights. You can choose warm white lights for a classic look, or you can do red and green for a more fun and festive look.
Additionally, you can hang up Christmas themed signs on the walls leading up your stairs. This will create an extra special atmosphere in your entryway and make the whole area feel very magical and bright.
---
4. Set Up A Christmas Themed Entryway Bench Or Chair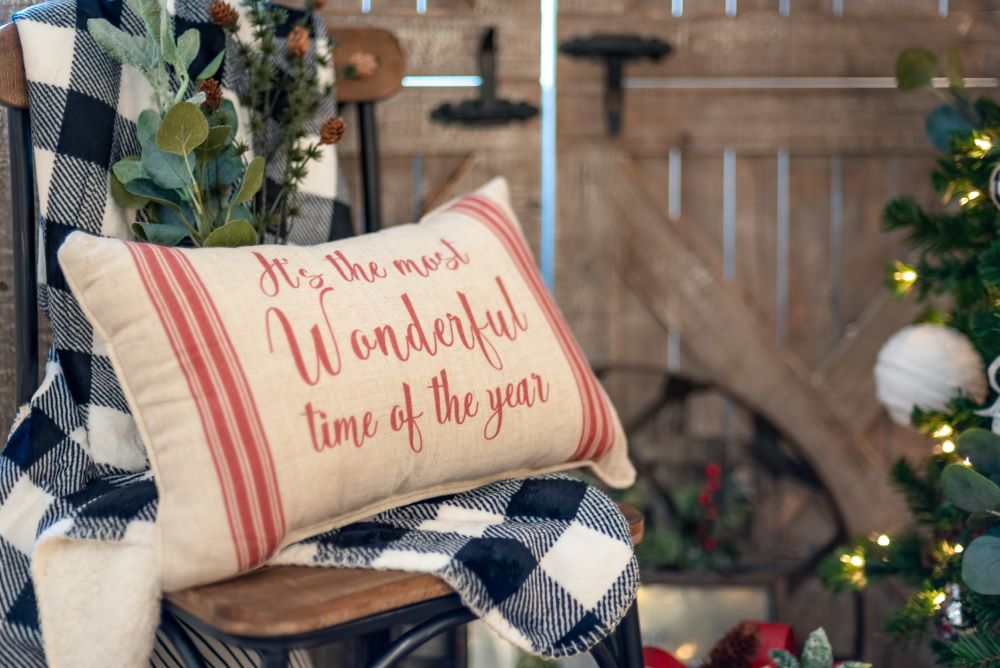 Another way to decorate your entryway for Christmas is to set up a small sitting area that contains the cheerful theme. This is a great way to make it festive and functional, because the area can be used for display when not in use.
For this idea, you can use a simple chair or you can use a bench, depending on the amount of space you have. Decorate your chair or bench with some Christmas sentiment throw pillows and a buffalo plaid throw blanket. You can even wrap string lights around the seat to make it pop even more.
Additionally, you can also bring in a rug to make the seating area even more cozy. You can use a faux fur rug, a buffalo plaid rug, or a Christmas sentiment or character rug. Whichever type of rug you choose, coordinate it with the rest of the decor in the entryway so everything matches nicely.
---
5. Display Christmas Decor On A Ladder In Your Entryway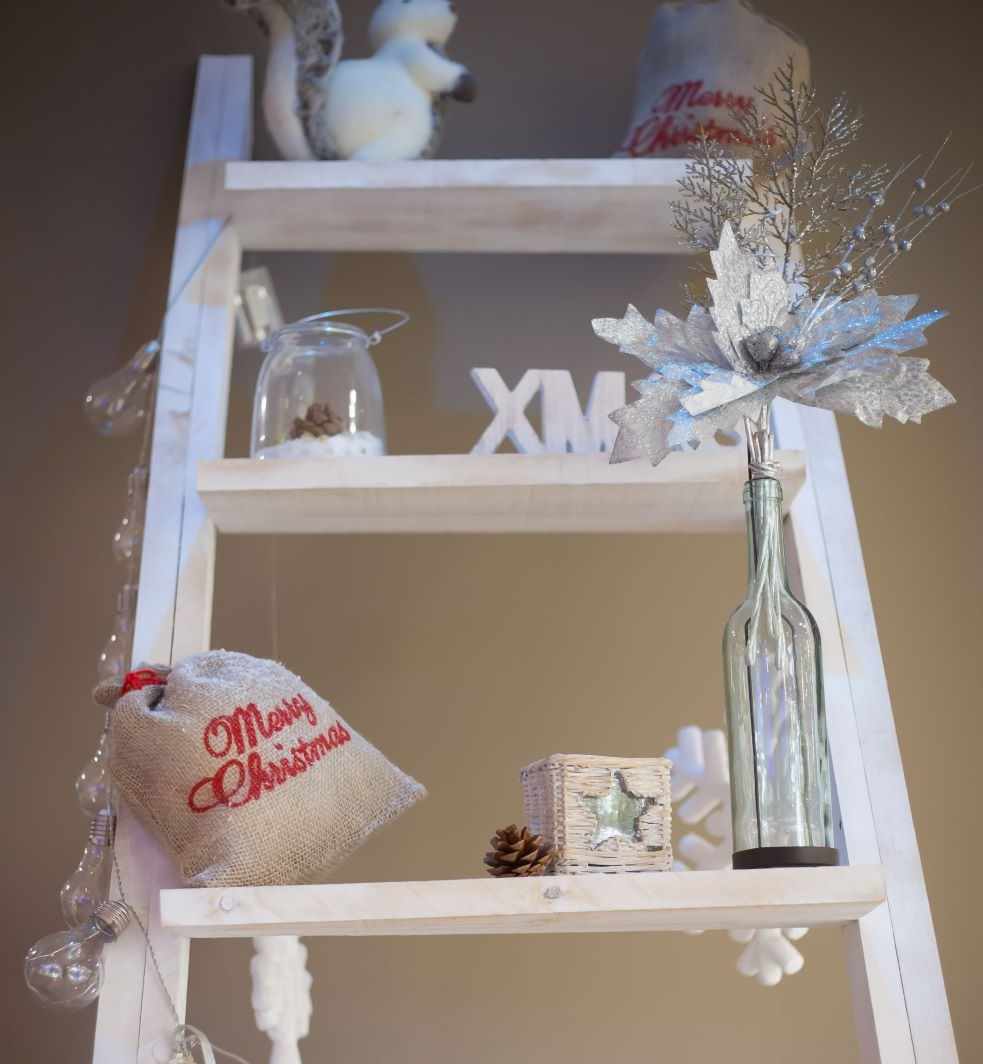 If you're looking for an alternative to an entryway table, a decorative ladder is a unique way to display your Christmas decorations! It can either act as a makeshift "tree" or can be used to display shelf decor on each step.
To decorate a ladder as a makeshift tree, the first thing you'll want to do is wrap the ladder with pine garlands. Wrap up the steps, in addition to the sides of the ladder until its completely covered up. Then, evenly wrap string lights around the entire ladder. Finally, hang up ornaments throughout for a fun look.
If you'd rather use the ladder as a shelving unit, simply display it near your stairway and decorate each step with small decorative accents. Use decor such as Santa decor, small block signs, small vases of Christmas flowers, and other festive trinkets.
---
6. Showcase Your Christmas Stockings By Displaying Them In The Entryway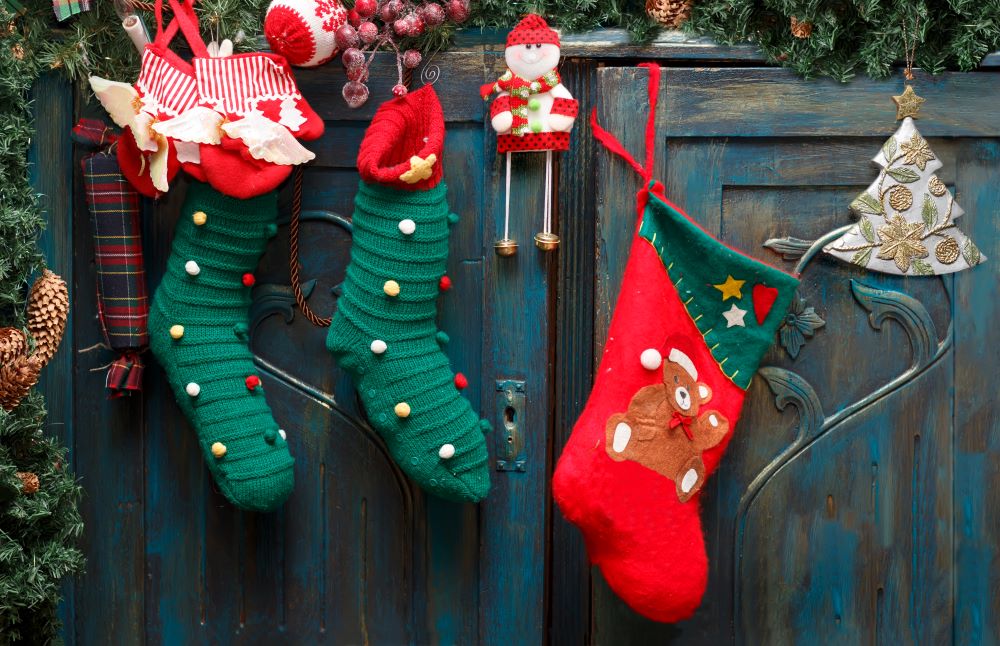 Traditionally, stockings are hung on hooks by the fire place; however, sometimes it's okay to break tradition! Instead of the typical display, hang your stockings up in the entryway for a new and cheerful look.
There are many ways you can hang up your stockings in the entryway. Here are some ideas to inspire you and to get you started on decorating your space:
Hang the stockings on hooks from your stair railing.
Display them on coat hooks or wall hooks above your entryway table.
Place them hanging off of your entryway table with tabletop hooks.
Hook them from an entryway cabinet's door handles.
Showcase them on a free-standing stocking holder on the floor.
---
7. Hang Up A Floating Shelf For A Mini Christmas Display In The Entryway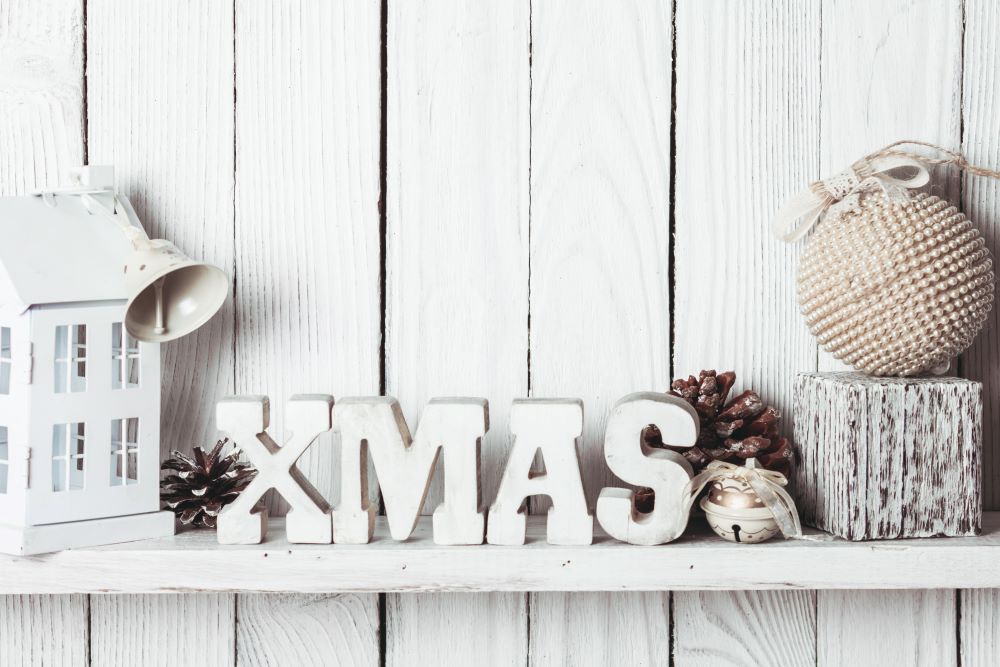 If you have a small entryway, you can still decorate it in Christmas style! Simply create a mini festive display by hanging up a floating shelf and decorating it with small accents. Your shelf will look cute and cheerful, no matter how simple it is.
Start by choosing the type of shelf you want. If you want a full festive look, you can paint the shelf red or green. However, if you want to stay neutral, opt for a wooden or white shelf that can be used all year round.
Deck your shelf out in Christmas cheer – display miniature Christmas trees, Santa figurines, sparkly lanterns and snow globes, and other fun accents. Don't forget to also add string lights or fairy lights for an extra touch of magic. You can also hang up a small Christmas wall sign above the shelf to tie the look together.
---
8. Decorate Your Entryway With Christmas Sentiment Signs & Wall Art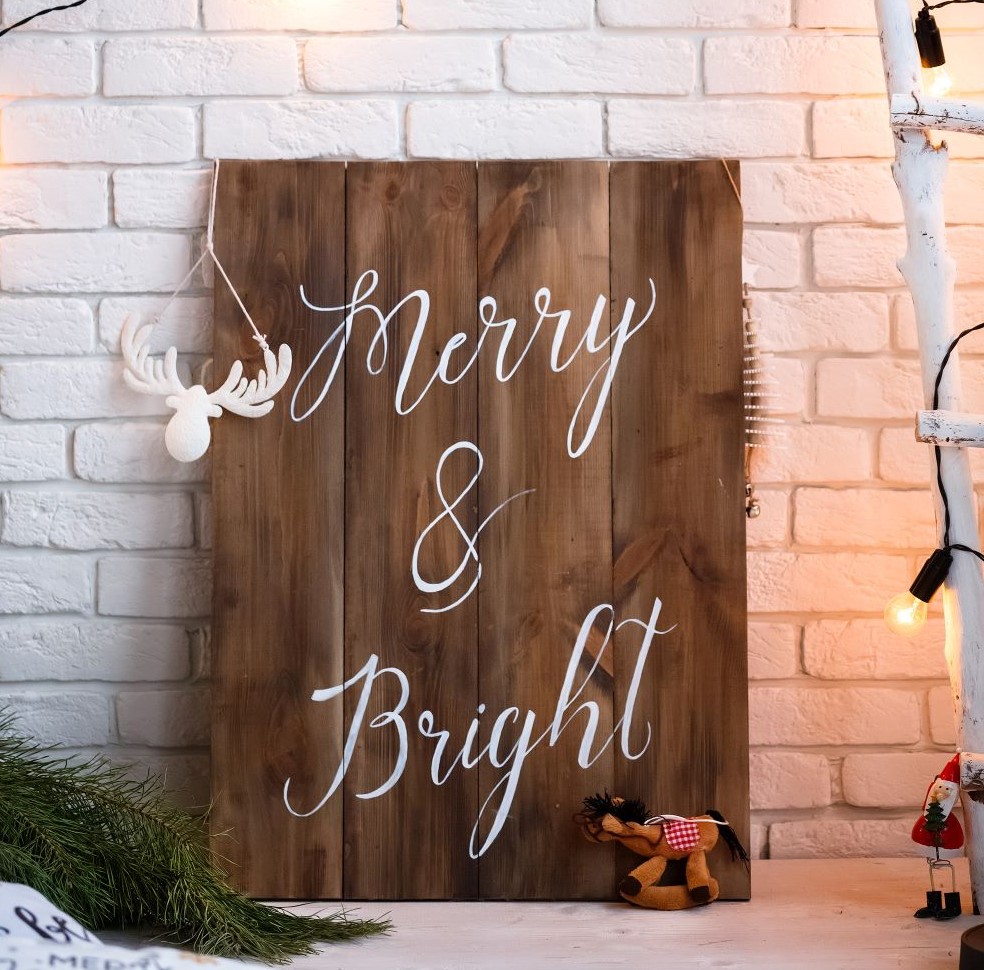 Christmas wall art and signs can add some extra cheerfulness to your holiday decor spread and can also help amplify any specific holiday themes. Decorate with wall art and signs in your entryway for some added festive feelings!
Display some wall art on the wall above an entryway table or small cabinet to complement the tabletop decorations that you have set up. You can also hang up wall art near a small entryway Christmas tree to create a festive scene, or you can lean small holiday signs up against wall shelves.
In addition to Christmas sentiment signs, you can also display other holiday wall art such as artwork that displays Santa, reindeer, snowmen, elves, Christmas trees, and other holiday themes. You can even hang up pictures of your family wearing Christmas themed outfits for a fun personalized holiday showcase!
---
9. Hang String Lights On Your Entryway Walls For A Magical Christmas Scene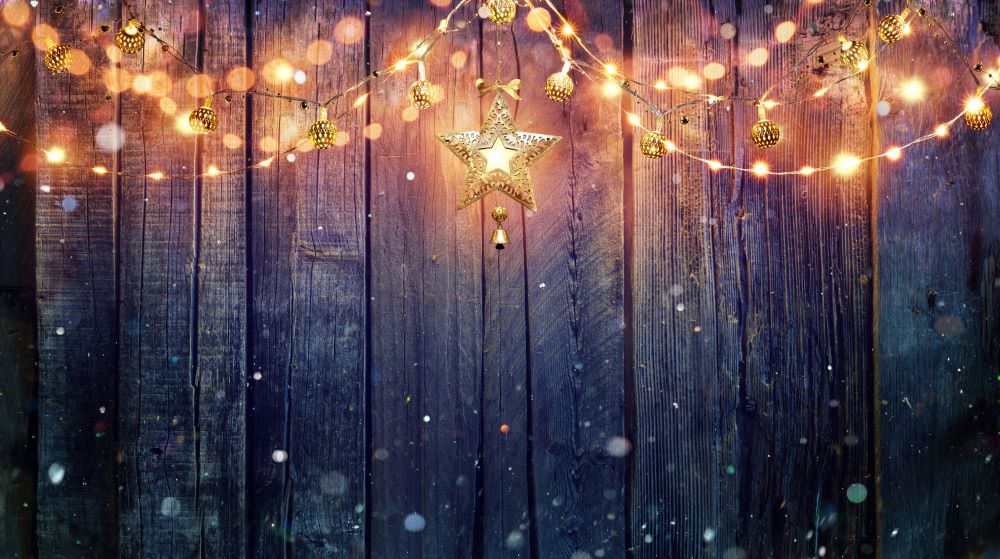 Finally, if you want to decorate your entryway with magical Christmas cheer, you simply just need to add string lights up on the walls! This will instantly brighten up your space and create a unique looking entryway area.
Hang the lights on your walls in any pattern of your choosing. You can simple line the top and bottom of your walls with lights, you can hang them up like curtains to cover all the walls, or you can hang them up like banners. Whichever method you choose, you can make them fit in with other decor or you can simple keep them as the sole decorations in your entryway.
Use warm white lights for a neutral Christmas theme, use bright white for a winter wonderland theme, or use red and green for a classic Christmas look. You can even play around with other colors if you want a bolder look. Have fun and make your space cheery and bright!
---
Looking for more ways to decorate your entryway for Christmas? Shop our selection of Christmas Decor & More to find decorative accents, wall art, string lights, ornaments, throw pillows and blankets, and much more!
---
Read Next: How To Decorate Your Bedroom For Christmas